Top Riga Tour Packages
Our tours are designed to give travellers a complete cultural experience of Riga. Our itineraries are well-researched and take the travellers to the top attractions of the city. Book a tour with Dook Travels today.
Discover Riga (Latvia)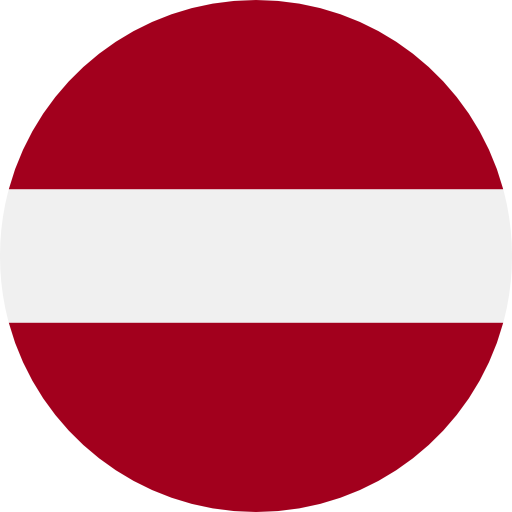 While the medieval old town will charm you and take you back in time, Riga's nightlife will give you a glimpse of the contemporary side of the city.
Riga is the capital city of Latvia and the largest city in the three Baltic states - Estonia, Latvia and Lithuania. It is home to more than half a million people and the key economic and financial centre of Latvia. Over the years, with the introduction of low-cost Airlines, Riga has become a popular tourism spot. Most tourists flock to the city to see the charming medieval part of the city.
Airports
Riga International Airport, Riga International
Best time to visit
Apr-Sep
Climate Types
Humid Continental
Experiences in Riga
Riga has something for every kind of traveller whether they are travelling with family, a special someone on their honeymoon or if they are a foodie. Book a tour with Dook Travels today to get the most out of a vacation in Riga.
Top Attractions in Riga
Riga is a complete package. The city has medieval architecture, Forest Parks, Flea markets and Museums Dook Travels will design a tour that will let travellers experience the best of Riga.
Plan A Trip To Riga
Explore the medieval city of Riga with Dook Travels
Riga is a beautiful Baltic city which has been on the tourism map for a few years now. The historical centre of Riga has been declared a UNESCO World Heritage site. Any trip to Riga should start with a walking tour around its old town. The art nouveau buildings and cobbled streets take travellers back in time. While in the old town, do not miss seeing The Three Brothers which is the oldest building in Riga and House of the Blackheads. There is also Albert street a few blocks away from the Old town which has a selection of some of the most beautiful buildings in the city. Riga also has many museums that will give tourists a glimpse into the various facets of its history. The Museum of the Occupation of Latvia has been built on the theme of educating people about the 51 year period in the 21st century when Riga was occupied by the USSR, followed by Nazi Germany and then again USSR. The Riga Art Nouveau Centre is a must-visit for anyone who enjoys art nouveau architecture. The museum is located in the apartment of a famous art nouveau architect - Konstantīns Pēkšēns which was later occupied by a painter and also by a writer. For a panoramic view of this beautiful city, go to St. Peter's Church in the old town. An elevator will take you to the top of the tower from where you can get sweeping views of the city. If you are fond of admiring beautiful churches and cathedrals then you must visit the Nativity of Christ Cathedral which is close to the Freedom Monument which is another popular tourist site.

Riga also has some interesting markets with the main Riga Central Market being the largest market in Europe. It also happens to be a UNESCO World Heritage Site which means that you are shopping in the lap of medieval beauty. Also, here you can see local residents shop and get a glimpse into their regular lives and culture. There is also the Latgalite Flea Market where you can buy old, second hand or vintage items, a lot of people buy old soviet medals and antique clocks from here. It's a good place to collect antique knick-knacks for your home. If you are tired of walking around, then take a boat tour of Riga on the river Daugava. Another interesting district in Riga is Āgenskalns. Āgenskalns is also flooded with memorable Art Nouveau Architecture, but it also has interesting features like the railway museum, Uzvarus Park, Jānis Akuraters Museum, Ojārs Vācietis Museum and the Āgenskalns Market. Riga has a great nightlife and there are many bars, pubs and clubs that you could go to. Chomsky's bar and Fontaine place are popular with locals and tourists alike.

Riga is a traveller's delight and it has a lot to offer to travellers - right from architecture to food then nightlife to museums. Keeping all this in mind, Dook Travels has designed itineraries which will take you to all the top attractions of the city at a comfortable pace and while taking care of all safety measures.