Incredible journeys to Moldova with DOOK!
No matter your travel style, we have a Moldova package tailored for you
Moldova Tour Packages
Explore Moldova with DOOK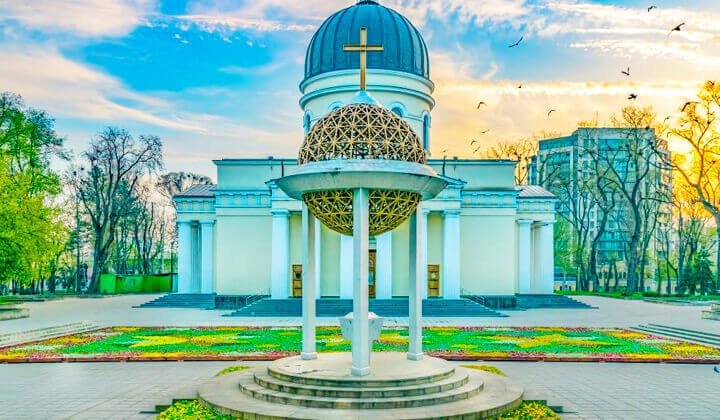 Moldova is a landlocked country in the Eastern Europe. Moldova is a popular travel destination known for its natural landscapes, its history and wines. Though Moldova is young on tourism circuit but it is seeing a rise in number of tourists visiting the country. With Dook International's Moldova Packages you can also have a great travel experience in this beautiful landlocked East European country. Moldova is a small country and surrounded by countries like Ukraine and Romania. Most of the Moldova territory lies between two main rivers named Prut and the Dniester.

A country with 65 cities Moldova is a great travel destination. Indian visitors to Moldova have been less in number so far. But as more Indians are looking to explore beautiful places around the world, they are putting their interest in visiting Moldova. If you want to explore this beautiful small country called Moldova then you can buy Dook International's Moldova Tour Packages. Moldova offers beautiful landscapes and also a great history to the visitors. Along with this you can also enjoy wine tours in Moldova if you love hard drinks. Moldova has some very popular vineyards where many visitors come and enjoy.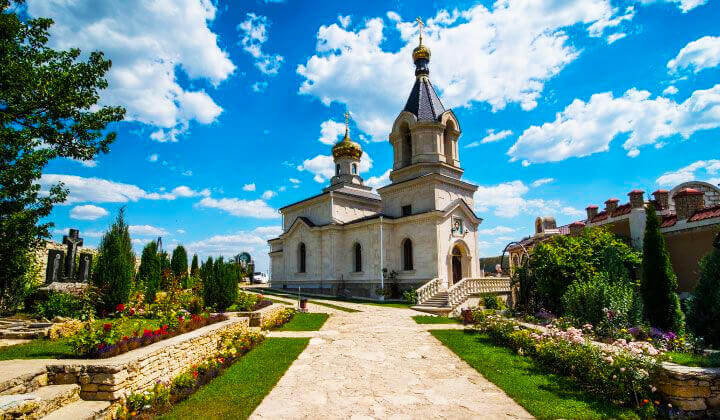 Moldova's capital city is Chisinau which is also known as Kishinev. This is also the largest city in Moldova. Chisinau is better than other cities in Moldova in each department. This includes the infrastructure for tourism. Located in the middle of the country, Chisinau is the main industrial and commercial center of Moldova. In Chisinau you can see 4 and 5 star hotels, great restaurants and cafes, coffee houses and bars. You must explore this wonderful city on your Moldova Tour.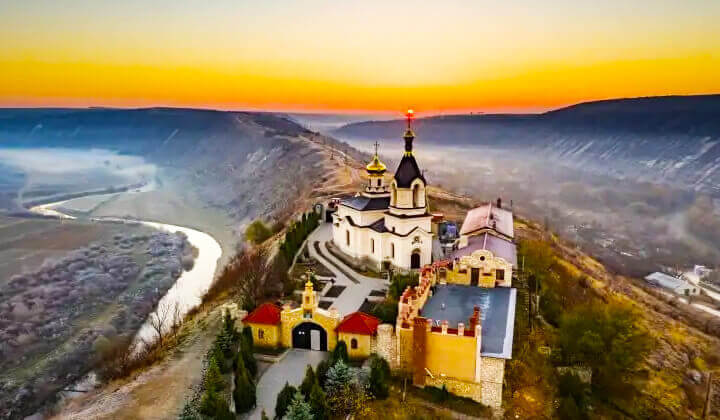 Chisinau Tour Package

Chisinau is the capital city of Moldova. This is the largest city of the country and also the most important hub of the country. There are plenty of attractions in the city of Chisinau for the visitors. Some of the popular sights are Cathedral Park, Stefan Cel Mare Monument, Rose Valley, Riscani Park, Botanica Park, Pushkin Museum, National Archaeology & History Museum, National Museum of Fine Arts and Chisinau City Museum. Some of the other attractions of Chisinau are many modern-style buildings which were built since 1991. The city is filled with lot of modern, renovated and newly built office and shopping complexes. This includes Kentford, SkyTower, and Union Fenosa headquarters. However, in the city on your Moldova Travel Packages you will also witness the old Soviet-style clusters of living blocks which are still an extensive feature of the cityscape.

You can grab some great entertainment in the city as well on your Moldova Tour Packages. You can get into Opera and ballet theatre to catch a show of one of the top ballets companies. You can also choose to watch plays and films in the old MihaiEminescu Theatre. Shopping lovers can have a great time at the city's main artisan market Chisinau Souvenir Bazaar. You can buy handmade crafts, paintings and relics from the Soviet days from this Bazaar. There are other shopping centresas well where you will love to roam and shop on your Moldova Packages from Dook International.
Visit Moldova with Dook International's Best Moldova Tour Packages

Dook International's Moldova Holiday Packages have been designed in the best interests of the travellers. You get the best price, comfortable stay, best food of your choice, great sightseeing experience and on top of it all superb value for your money. Many travellers in the past have already visited this small yet beautiful country called Moldova with Dook International's Moldova Tour Packages. It is time you also experience the vast landscape of the Moldova along with a great history of the country and, surely not to forget the vineyards of the country giving the visitors a great time when they are here.