Slovakia is a land of magical castles, soaring mountain peaks, unique traditions, rich history, bustling cities, and historic architecture. There are numerous popular places to visit in Slovakia. From Bratislava Castle to St Martin's Cathedral, Grassalkovich Palace, Old Town Hall, and Michael's Gate, Slovakia unleashes its treasures in front of you. Surrounded by five countries, Austria, Poland, Hungary, Czech, and Ukraine, Slovakia is a delight to explore. Known for its stunning national parks, picturesque hiking trails, and hundreds of caves, Slovakia is filled with many tourist attractions. Whether you are a history buff, food lover, thrill seeker, or nature enthusiast, you will be blessed with the best. Besides Slovakia tourist places, there are many unique folk traditions that you can encounter. As a mountainous country, Slovakia provides endless opportunities to go on hiking. The hiking trails in Slovakia are one of a kind that boasts unbelievably vast vistas. Tourists can even enjoy many Slovakia tourist spots through cycling tours. Cyclists can relish the treats of nature and enjoy pleasant weather throughout the way. The well-protected buildings of several cities are one of the spectacular Slovakia attractions. It offers sightseeing opportunities and plenty of nightlife scenes. Everywhere you look, you will find castles. Castles are one of the prime Slovakia tourist attractions that draw the attention of many visitors. No matter what you seek in this country- cuisines, sightseeing, mountains, or history, you will get everything in Slovakia.

As Slovakia is home to over 100 castles, you will find all the fairy-tale castles from movies here. These castles are one of the most magnificent Slovakia tourist attractions. From Bojnice Castle to neo-Gothic Orava Castle, Devin Castle, and many more, there are so many incredible castles waiting for you to be uncovered. If you love skiing, Slovakia has a gift for you. Many breathtaking ski resorts offer skiing opportunities for sports aficionados. Alpine skiing is famous in Slovakia that captivates the attention of many tourists. Another one of the popular Slovakia attractions is the open-air museums. Some famous open-air museums are the Ethnographic Natural Exposition, the Museum of Folk Architecture, the Museum of the Orava Village, and the Museum of the Slovak Village. Slovak National Park is one of the serene places to visit in Slovakia. This national park tops the list of the most popular places to visit. There are 19 nature reserves, over 350 caves, and hundreds of canyons & gorges within this national park. If you get bored of visiting all the places, you can take a long stroll around the streets of Bratislava. A walk to this city will delight the heart of history, art, food, and photography lovers. As you go ahead on this trip, you will witness the breathtaking Ice Cave named Dobsinska. This Ice Cave is a UNESCO Heritage Site in Slovakia. Overall, a vacation to Slovakia is worth taking.

If you decide to visit Slovakia, Dook has some exciting offers for you. We have Slovakia tour packages that you can choose and customize as per your choice. These travel packages are budget-friendly and cater to your travel needs. Our packages include all the tourist attractions in Slovakia that can make your vacation to this country more memorable. So, hurry up and book your holiday with Dook.

Best Tourist Places to Visit in Slovakia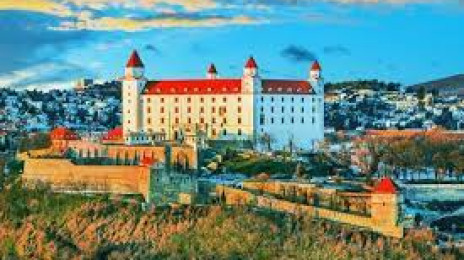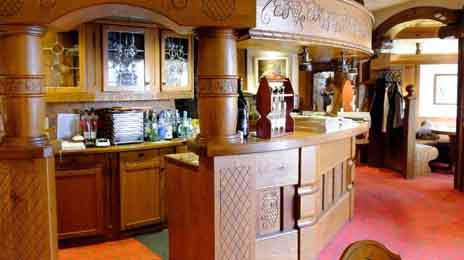 Hotel St. Martiner Castell