Incredible journeys to Estonia with DOOK!
No matter your travel style, we have a Estonia package tailored for you
Estonia Tour Packages
Explore Estonia with DOOK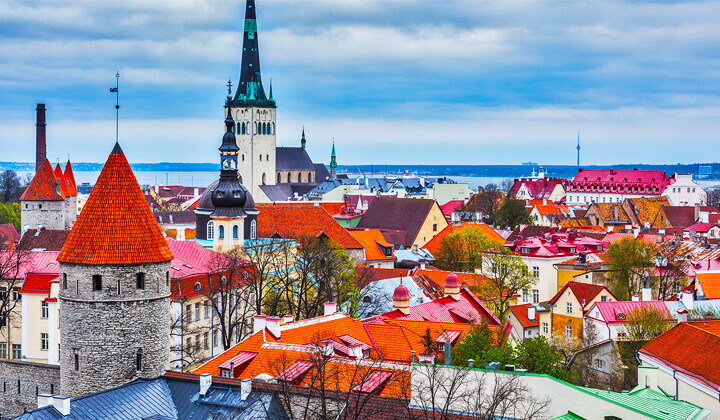 Estonia is a beautiful country is Northern Europe. Estonia is a small country in the Baltic region and shares borders with Russia and Lake Peipus the east, Latvia to the south, Gulf of Finland to the north and Baltic Sea with Sweden to the west. The land of Estonia which has been inhabited since 9,000 B.C. was successively ruled by Germans, Danes, Swedes, Poles and Russians and after much struggle and revolution, Estonia finally restored its de facto independence on 20th August 1991. Since then Estonia has done quite well and it is a developed country with high income economy and one of the fastest growing in among EU members. Estonia is also a very popular tourist destination in Baltic region and entire Europe. So, when planning a Europe trip, you must consider Estonian Tour also.

Estonia Tourism and Tour Packages

Estonia is a gem in Baltic region and this tiny land offers lot of tourism opportunity to the visitors. The smallest country among the Baltic States, Estonia has glorious beaches along the extensive coast lines, charming old towns, rich cultural heritage and growing tourism. Millions of visitors are coming for Estonian Tour every year.

Estonia is small in size and most of the regions of the country can easily be arrived within 2 hours from the capital city Tallinn. Be it north, east, south or west, each region has something interesting for the visitors in Estonia. You can simply search and buy the best Estonia Tour Package and get there to experience a beautiful country.
---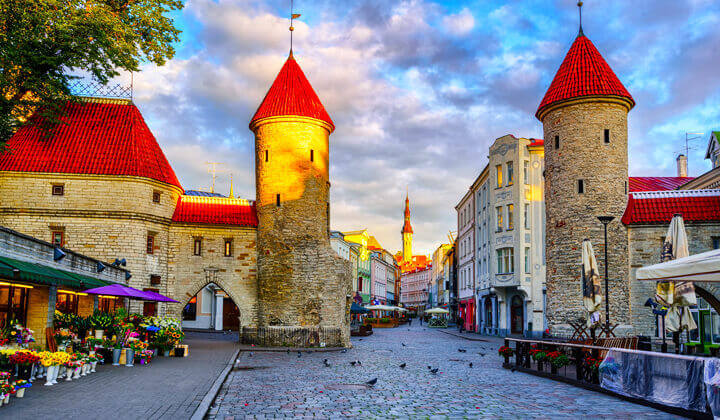 Top Places to See in Estonia

Tallinn is the capital city and the center of attraction in Estonia. This is a well-known tourist attraction and known for its UNESCO protected medieval old town. Tallinn is known for beaches and beautiful small villages. You must go for a Tallinn Tour when you are in Europe.

Tartu is a city of museums. Estonian National Museum is the most popular one. Tartu is a small city but a place to enjoy. You can simply see the entire town on a bicycle. Tartu is also known for its nightlife.

Parnu is located in southwestern Estonia. It is located on the coast of Parnu bay, an inlet of the gulf of Livonia in the Baltic Sea. Parnu is a great summer holiday destination in Estonia with large sandy beaches, several cafes, bars, restaurants, and spa and laid back environment. You should include in your places to see in Estonia list when you are here with Estonia Tour package from India.

Narva is the third largest city in Estonia. Located at the extreme eastern part of Estonia, Narva borders with Russia. Narva is famous for its best preserved Hermann Castle. City is famous summer holiday destination for its sandy beaches. You can stay in Narva and relax as the city has traditions of spa and resort.

Otepaa is for adventure sports lovers. Otepaa attracts people for hiking, mountain biking, strolling through thick fir forests and walking around Puhajarve Lake. When snow comes the city becomes more special and tourists love to ski through various downhill alpine runs.

Rakvere is located in the east of Tallinn and the 5th largest city in Estonia. With the best Estonia Package you should visit Rakvere as the city if famous for its Punk and Rock festivals. City has high spirit and a great place to come to for youngsters. There are ruins of castles, modern town square, and spa and wellness centers across the city. You are definitely up for a good time when you come to Rakvere.

Haapsaluis a resort town on the seaside on the west coast of Estonia. Haapsalu is calm and only 2 hour drive from Tallinn. The town is beautiful to watch. Narrow streets, miniature town hall and romantic wooden houses in the city are must experience with a great Estonia holiday package.

Viljandi is a beautiful, small, hilly city. The city is famous for being heart and soul of folk music. It hosts annual Viljandi Folk Music festival. You can also enjoy the art and culture of Estonia in Viljandi in several galleries, festivals and architectures. Nature lovers can have a peaceful time in the beautiful park around the old castle here.

Kuressaare is the capital of the Island of Saaremaa County, located on westernmost part of the Estonia. This is famous for Kuressaare Episcopal castle which houses Saaremaa Museum. The geographical location of the city makes it more special and the city is also special for its coastal spas.

Valgashares border with Latvia in southern Estonia. Valga has several churches, museum and and monuments. On your Estonia Tour from India, you should go to Valga to have a good time here.

Estonia has more places to see. Some other popular places include names like Narva Castle, Hiiumaa Island, Toompea, Lahemaa National Park, Rakvere Castle, Soomaa National Park, Saaremaa Island, Witches Well, Tuhala, Nova & Noarootsi, Lake Peipus, Ruhnu, Kihnu, Setomaa, Sillamae, Voru, Matsalu National Park, Korvemaa Nature Reserve and Pirita Beach. You will have a great time in Estonia for sure on your Estonian Tour.
---
Tallinn Tour Packages
Tallinn - Well Known For Its Old Town, Historic Buildings and UNESCO Status

Tallinn is the capital city of Estonia and the most popular travel destination in Estonia. On your Tallinn Tour, you can explore plenty of wonderful tourist attractions. Whether you love history or you are a sports lover or an art lover or nature lover, you will get it all in Tallinn.

Tallinn Old Town can be enjoyed by walking. You will see narrow cobblestone lanes, Gothic architecture, gourmet restaurants, markets and buildings of medieval times. Divided into upper town and lower town, the old town is must see place in Tallinn. Lower town is also listed as UNESCO world heritage site.

Tallinn TV Tower is the tallest building in Tallinn and Estonia. With height of 314 meters, TV tower is one of the popular tourist centers in Tallinn. There is an observation deck and you can see the panoramic view of the city from the height of 170 m. There are other attractions like outdoor terrace on 21st floor, outdoor terrace on 21st floor, cinema hall, activities for children and more.

Tallinn Town Hall Square is also a place to see on a Trip to Estonia. The square is in Tallinn old town and has been always important part of Tallinn for centuries. The square was used as a market place since 11th century. You can enjoy a good time here as there are outdoor cafes and several plays are hosted here. Open air concerts and fairs are also attractions of the town hall square.

You can also visit Alexander Nevsky Cathedral Tallinn when you go there are with the best Tallinn Packages. This is a richly decorated with beautiful mosaics and icons and a large orthodox church here. Design of the cathedral is of mixed historical style. The cathedral has 11 bells which includes the largest bell in Tallinn. You should visit Alexander Nevsky Cathedral.

Toompea Castle was built in 18th century. This is a historical monument telling the story of rulers and conquerors of Estonia. All of them shaped Estonia as they wished but today the castle is a good tourist attraction in Tallinn. You can go for a day excursion as a solo or in a group. You can also witness sessions of parliament from the gallery of the castle.

Toompea Hill is a limestone hill located in the center of Tallinn. The history of the hill is very much the history of rulers and conquerors in Estonia. Toompea is the center of Estonian Government and the parliament here. Toompea is also a part of Tallinn old town and thus you should visit the place when you are here with the best Tallinn holiday package.

Kadriorg Palace is for a must see attraction for all art and history lovers. This palace shows you the culture and history of the country. The palace has been well preserved since 18th century. Kadriorg palace has a façade with 3 levels. There is a banquet hall and a winter garden also.

Some other Must See Attractions in Tallinn are Tallinna Raekoja Plats, Oleviste Church, Lennusadam Seaplane Harbour, KGB Museum, Kadriorg Park, Linnahall, Kumu Art Museum, St Mary's Cathedral, The Russalka Memorial, Freedom Square, Tallinn Zoo, St. Nicholas' Orthodox Church, Saint Olav's Church, Estonian Open Air Museum, Estonian History Museum, Balti Jaama Turg, Kiek in de Kök, Seaplane Harbour and Glehn Park.
---
Dook's Best Estonia Tour Package

You can enjoy the best Estonia Tour with Dook International best Estonia Tour Packages. This European country is a great travel destination and once you have all your travel needs like visa, ticketing, hotel stay, food, sightseeing, shopping and other things are well taken care of you can enjoy the trip to the fullest. This is where Dook does it the best. We are a pioneer in travel industry and so far we have been able to touch thousands of travelers in India and internationally. We provide best travel services with best price deals. You can simply get in touch with us when you plan your next Trip to Estonia.