18 Best Summer Destinations in Europe & CIS Countries
When we think of summer, the first thing that comes to mind is taking a vacation and soaking up some heat. After months of winters, we all need summer; it's the time of infinite fun. Summer vacation is a time of excitement, romance and enhances the enjoyment of life. And, unfortunately, summer never seems to last long enough and it's always over before we even have the chance to fully experience its power. Summer's splendour is always by the gentle blue sea with caressing rays of golden sun. So, why not drift away in the summer wind to the Best Summer Holiday Destinations where the wind is like peace.
You can connect with nature and laze in the sun in Baku and feel the Caspian seashore as the sun goes down. Travel around other European and CIS countries where the sun is great, walk wherever you want cool shades shall fan the glade. Kiev is one summer destination which is really hot but has many places to cool and have a real summer rest. Hike through national parks, lakes and stay overnight with nature at the Green Lake in Tbilisi, Georgia. Amongst, all the activities to do in summer, the festival are always a big part of the summer season.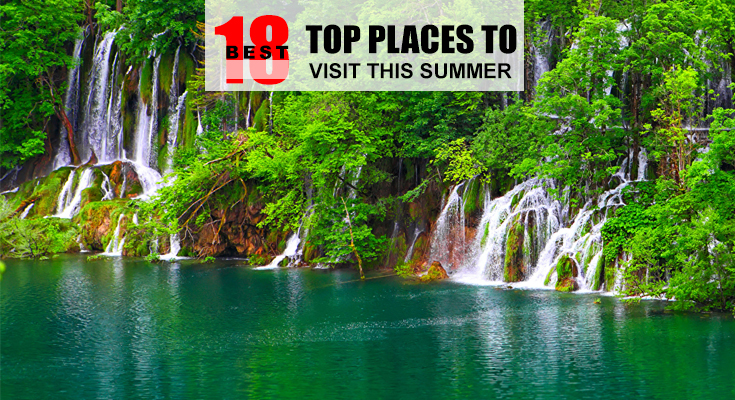 Let's kick away winter and enjoy this summer by listing down some of the places to visit this summer:
1. Baku, Azerbaijan
Baku is surrounded by the country's beaches, forested mountains, and miles of coastlines. If you want to laze on the beach, there are some sandy beaches on the shores of the Caspian Sea. But, if you want to head for the hills or the mountains, there are two mountain ranges where to choose from: the Caucasus Mountains or the Shahdag. Baku's summer life is also about music festivals, and one of the biggest music festivals that happen during summer is the Zhara Music Festival.
Read More: About Azerbaijan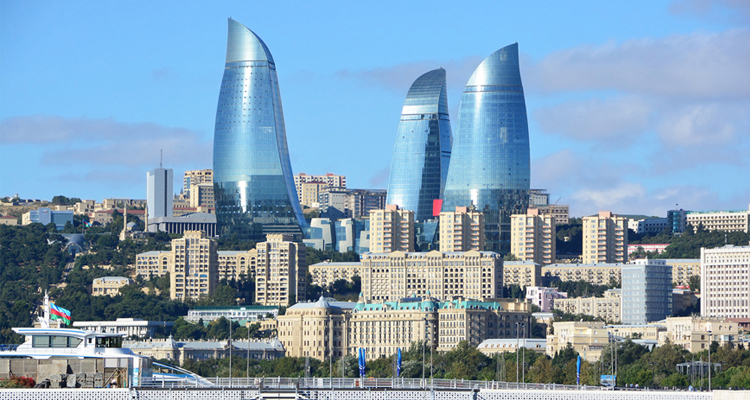 Attractions in Baku, Azerbaijan:
•
Heydar Aliyev Center
•
Azerbaijan Carpet Museum
•
Yanardag - The Burning Mountain
•
Ateshgah - Fire Temple of Baku
•
Bibi-Heybat Mosque
•
Baku Old City
•
Baku Boulevard
•
Quba
•
GabalaExplore More! Attractions in BakuBook Package: Baku Tour Package2. Kiev, Ukraine
Don't you want to relax this summer by the Black Sea? The healthy air, warm sea and exquisite mountain scenery make Kiev a perfect summer destination in Europe. If you want some quiet contemplation combine with leisure spend your summer vacation in the Carpathians will bring healing to mind, body and soul. Take multi-day hikes to the glacier lakes, enjoy horse riding in the mountains or swim in the mountain rivers while you are here!
Read More: About Ukraine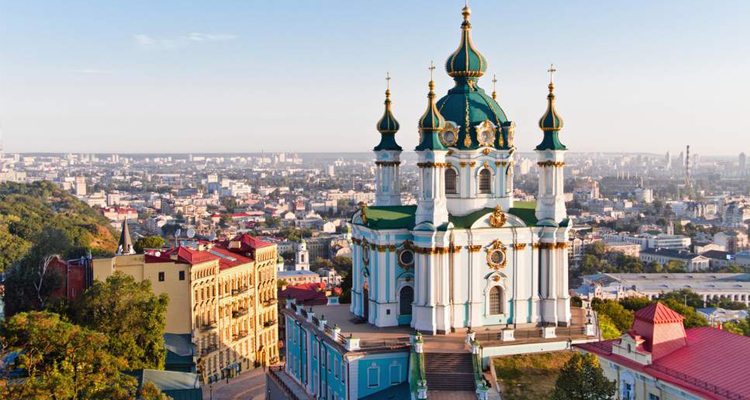 Attractions in Kiev, Ukraine
•
Yaremche
•
Zatoka
•
Shatsky Lakes
•
Bukovel
•
Pechersk Lavra
•
The Dnieper River Yacht Trip
•
The Kyiv Funicular
•
Underwater Museum Ukraine
•
Tunnel of Love
•
Bukovel Ski Resort
•
Carpathian Mountains
•
Dragobrat
•
Kinburnska SandspitExplore More! Attractions in KievBook Package: Kiev Tour Package3. Istanbul, Turkey
The heat in Istanbul settles in the month of July and August, and that's when the city remains empty. All the locals and tourists escape the heat to the shores of the Marmara, the Bosphorus and sail on a warm day to discover the place. Eat mezes and drink raki to refresh yourself after a good day. There are also beautiful beaches, forest and islands such the Prince Island. Istanbul is the International travel destinations, and here's a list of few places to explore more of the summer in Istanbul.
Read More: About Turkey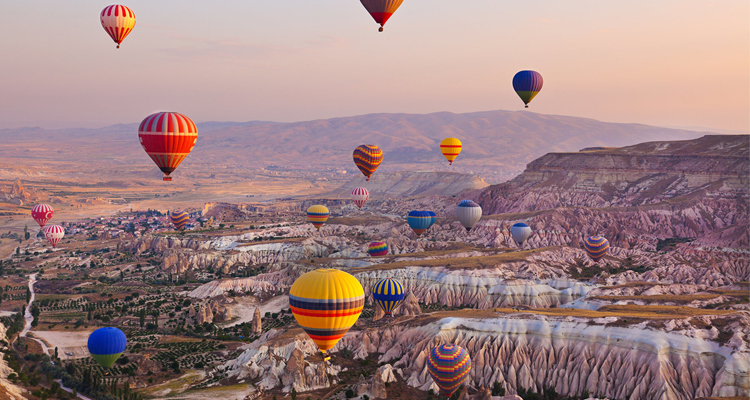 Attractions in Istanbul, Turkey
•
Belgrade's Forest
•
Land Walls of Theodosius
•
Land Walls of Theodosius
•
Blue Mosque
•
The Bosphorus Cruise
•
Galata Tower
•
Istanbul Archaeological Museum
•
Chora Church
•
Basilica Cistern
•
Dolmabahce PalaceExplore More! Attractions in IstanbulBook Package: Istanbul Tour Package4. Belgrade, Serbia
Belgrade has a continental climate which makes summer really hot. A very popular spot to spend summer in Belgrade is Ada Ciganlija, an island made into a peninsula. You can spend your day here with rock climbing, beach volleyball, water skiing and many other things. After a long tiring fun day, you can dine in Skadarlija.
Read More: About Serbia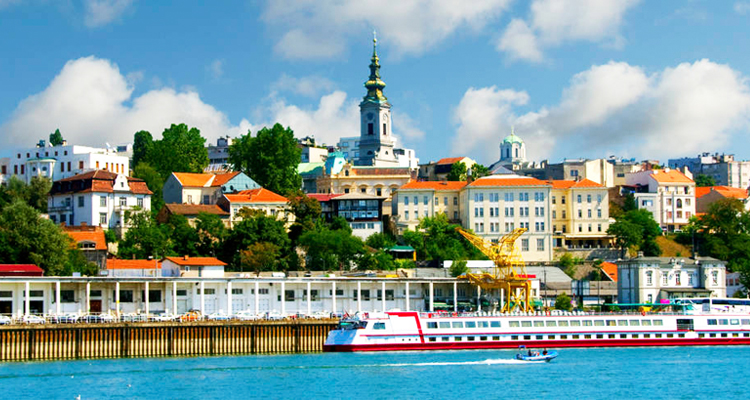 Attractions in Belgrade, Serbia
•
Kalemegdan Fortress
•
Knez Mihailova
•
Skadarlija
•
Museum of Yugoslavia and the House of Flowers
•
Zemun
•
Nikola Tesla Museum
•
Ada Ciganlija
•
Republic Square and the National Theatre
•
Avala TowerExplore More! Attractions in BelgradeBook Package: Belgrade Tour Package5. Moscow, Russia
Summer is a beautiful season in Moscow as travel makes it more pleasant. Attractions are easier to reach and they are open in the summer time. While you are Russia, you can cool yourself with a glass of kvass and enjoy the dachas located outskirts of the towns and cities. Moscow is rather alive during the summer and that's when the city is fully awake and has more events happening than any other time of the year.
Read More: About Russia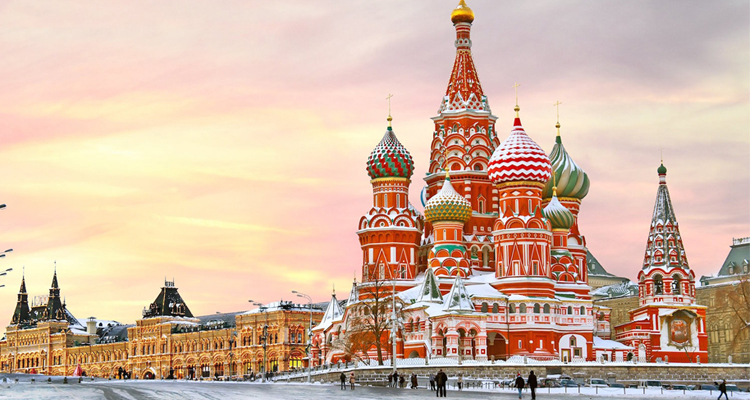 Attractions in Moscow, Russia
•
Kremlin
•
Red Square
•
Bolshoi Theatre
•
Saint Basil's Cathedral
•
State Hermitage Museum
•
Cathedral of Christ the Saviour
•
Peter and Paul Fortress
•
Gorky Park
•
Moscow Metro
•
The Novodevichy ConventExplore More! Attractions in MoscowBook Package: Russia Tour Package6. Helsinki, Finland
The Finns spend their summer passionately and make great use of summer because of long, hard, cold winters. So, you can imagine what's in store for you if you are in Finland. There's so much to see and do here in the summer, fishing, music festivals, fishing, swimming and dinner from the grill! You can visit the Helsinki SkyWheel or get back to nature in Nuuksio National Park.
Read More: About Finland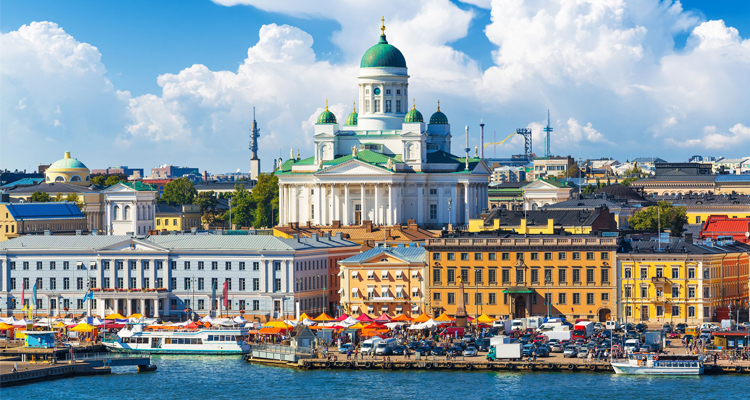 Attractions in Helsinki, Finland
•
Senate-Square
•
The Old Market Hall
•
Helsinki Zoo
•
Löyly
•
Sibelius Monument
•
Suomenlinna Sea Fortress
•
Market Square
•
Seurasaari Island
•
Temppeliaukio ChurchExplore More! Attractions in HelsinkiBook Package: Helsinki Tour Package7. Bucharest, Romania
Bucharest is one of the best countries to visit in summer as it gives any visitor a perfect combination of diverse food, nightlife, edgy energy and mix authenticity of culture and history. If you are looking for a place that not so commercialized but something to give you peace of relaxation for your summer, then this is the summer destination for you.
Read More: About Romania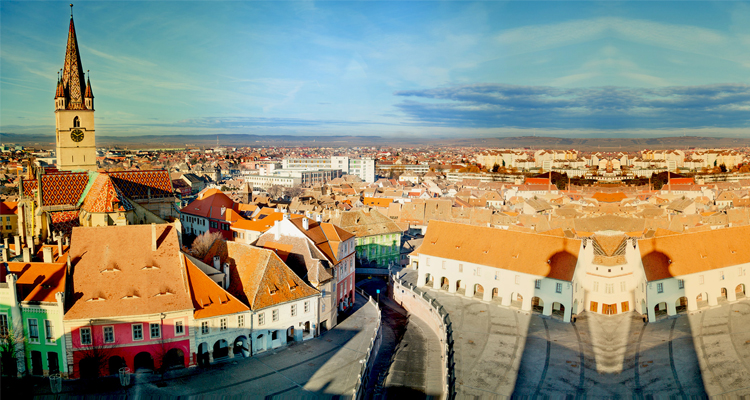 Attractions in Bucharest, Romania
•
The Old Centre
•
Cișmigiu Gardens
•
George Enescu Museum
•
Stavropoleos Monastery
•
Museum of Collections
•
Bellu Cemetery
•
Village MuseumExplore More! Attractions in BucharestBook Package: Bucharest Tour Package8. Riga, Latvia
Summer is short and sweet in Riga, but that doesn't mean you can be here for summer. Most of the cafes at the Old Riga are made into open-air cafes and bars which make a perfect spot to spend the summer night and enjoy the city. The season starts kicking off in the month of June with a number of celebration and festivals and one of the biggest amongst them is the Riga City Festival.
Read More: About Latvia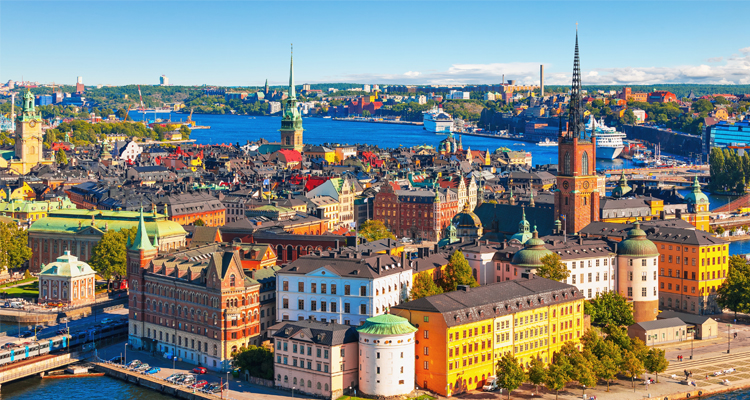 Attractions in Riga, Latvia
•
Riga
•
Jurmala
•
Gauja National Park & Zvartes Rock
•
Cesis & Cesis Castle
•
Sigulda
•
Tarzans Adventure Park
•
Daugavpils
•
Jelgava
•
Ventspils
•
Rundale Palace and MuseumExplore More! Attractions in RigaBook Package: Riga Tour Package9. Vilnius, Lithuania
For summer madness, Vilnius has a lot to offer, from its wild dune beaches to even wilder festivals. Locals stay up until dawn and harness the power of summer all they can! You can enjoy the serene nature on the coast or take an adventure into the deep forest surrounded by lakes and rivers. Visit the hill forts, burial grounds and uncover the heritage sites.
Read More: About Lithuania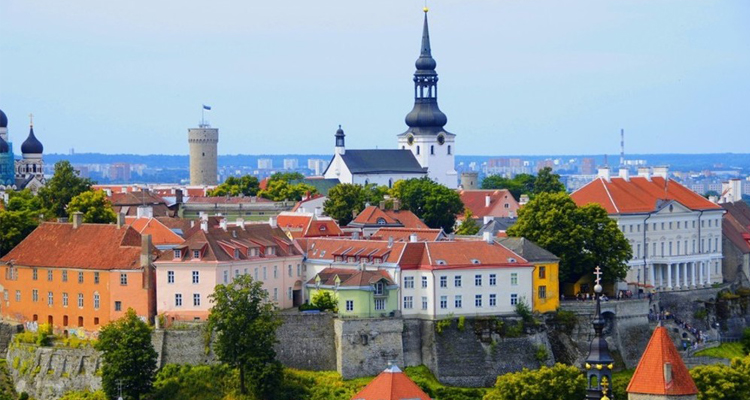 Attractions in Vilnius, Lithuania
•
Vilnius City
•
Curonian Spit
•
Kaunas City
•
Trakai Island
•
Hill of Crosses
•
Hill of Witches
•
Druskininkai
•
Palanga
•
Visaginas TownExplore More! Attractions in VilniusBook Package: Vilnius Tour Package10. Tallinn, Estonia
There's no denying that the country's forests are an ideal place to enjoy the cool and chill in summer. It's a rich culture hotspot for travellers looking to spend a good summer and city break experience. You will be drawn to the summer of the white night the city has to offer.
Read More: About Estonia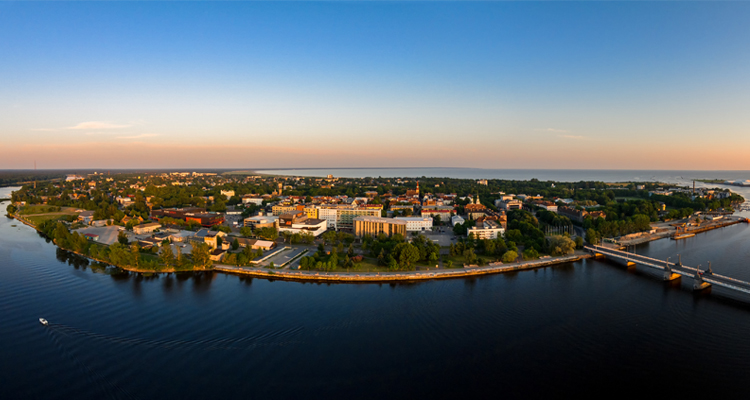 Attractions in Tallinn, Estonia
•
The Russalka Memorial
•
Freedom Square
•
Kadriorg Park
•
Tallinn Zoo
•
Town Hall Square
•
Toompea Hill
•
Oleviste Church
•
Tallinn Old TownExplore More! Attractions in TallinnBook Package: Tallinn Tour Package11. Yerevan, Armenia
Looking for a perfect summer destination to quench your thirst? Summers are longer in Yerevan and the weather is perfect for adventurous activities, while evenings are a good time to leisure around the pool. There are also a number of festivals such as ecotourism, food, wine, sheep rearing and many others. The summer holidays in Yerevan, Armenia carry a cultural significance, it full of laughter, fireworks and music filling the streets of Yerevan.
Read More: About Armenia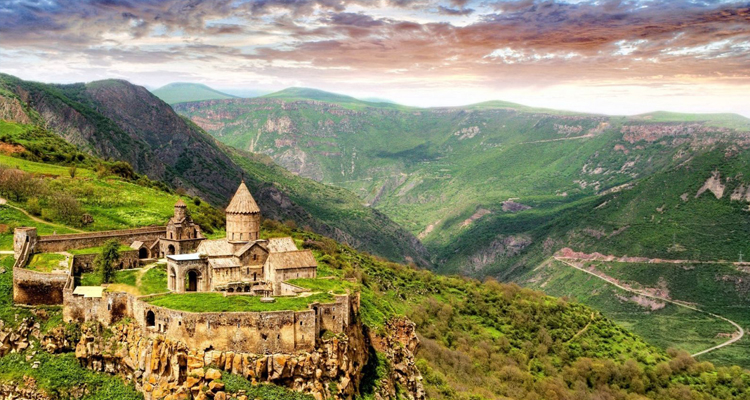 Attractions in Yerevan, Armenia
•
Shikahogh State Reserve
•
Lake Sevan
•
Dilijan National Park
•
Mount Aragats
•
Lake Arpi
•
Noravank
•
GyumriExplore More! Attractions in YerevanBook Package: Yerevan Tour Package12. Tbilisi, Georgia
Summer is a great time to visit Tbilisi, Georgia if you like to have more opportunities to see other places in and around the country. Apart from just seeing the remote villages, you can also hike through national parks and see the Black Sea coast. There are also other ways to relax such as attending the music festivals. Tbilisi can get really hot during July and August.
Read More: About Georgia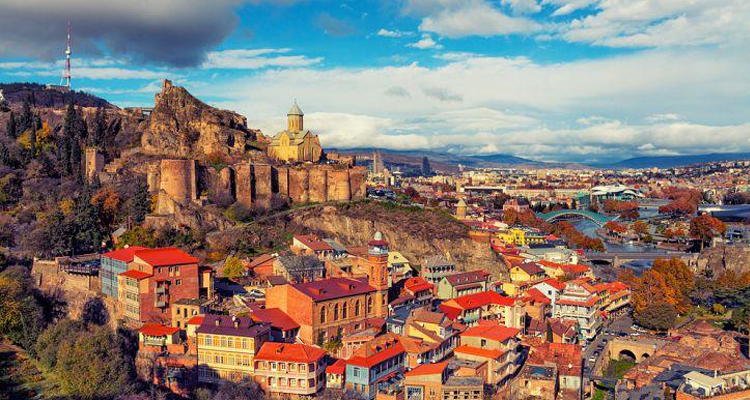 Attractions in Tbilisi, Georgia
•
Museum of Georgia
•
Narikala Fortress
•
Metekhi Church
•
Funicular
•
Clock Tower
•
National Gallery
•
Anchiskhati BasilicaExplore More! Attractions in TbilisiBook Package: Tbilisi Tour Package13. Zagreb, Croatia
Zagreb is best in its early summer where you can find plenty of fests, nature excursions and bright sunny days. The city is perfect for an International Summer Holiday with great nightlife, appealing al fresco vibe, splashing Lake Jarun and many other summer activities to experience while you are here. There are no words to describe fun in Zagreb except that you will have to be here to experience it.
Read More: About Croatia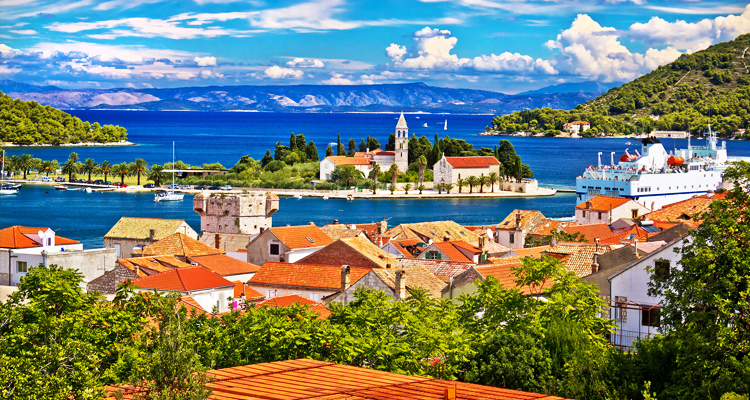 Attractions in Zagreb, Croatia
•
Zagreb Cathedral and Treasury
•
The Museum of Broken Relationships
•
Lotrscak Tower
•
Stone Gate
•
The Museum of Mimara
•
The Art Pavilion and the Mestrovic Gallery
•
The Croatian Museum of Naïve Art
•
The Croatian National TheatreExplore More! Attractions in ZagrebBook Package: Zagreb Tour Package14. Prague, Czech Republic
Prague is one of the best countries to visit in summer as the sunrise early and set over the river on warm evenings. The capital city of the Czech Republic is always crowded with tourist and its month pulse with energy. With the first sun rays, pedal boats on Vltava River, and spend your afternoon at Prague islands, Střelecký Ostrov being the most popular and central one among them.
Read More: About Czech Republic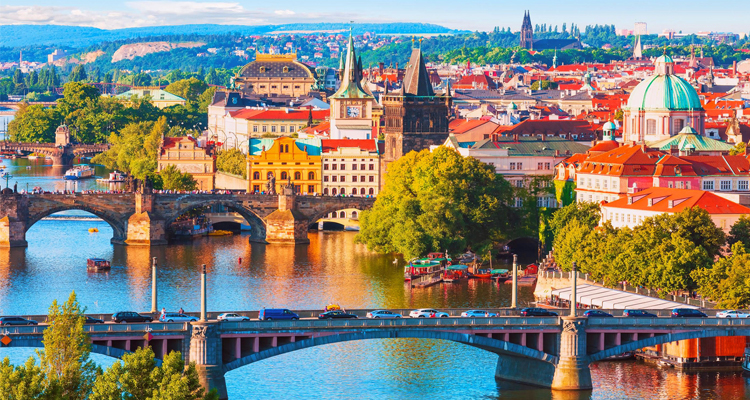 Attractions in Prague, Czech Republic
•
Prague Castle
•
Charles Bridge
•
Wenceslas Square
•
The National Museum
•
The Clementinum and the National Library
•
The Old Town Square and the Astronomical Clock
•
St. Vitus CathedralExplore More! Attractions in PragueBook Package: Prague Tour Package15. Sofia, Bulgaria
Sofia is best visited in the summer time when you can see the cities and enjoy the seaside. Summer in Sofia is also good for visiting remote villages, hiking, trip to the mountains and camping. The seaside is the busiest part of the attractions as they have an abundance of resorts by the sea that makes summer more fun to stay in Sofia, Bulgaria.
Read More: About Bulgaria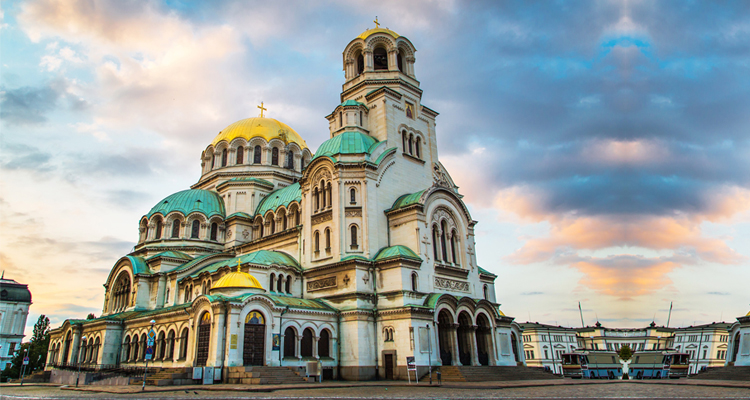 Attractions in Sofia, Bulgaria
•
Aleksander Nevski Cathedral
•
Sveta Sofia Church
•
Boyana Church
•
Archaeological Museum
•
Sveti Georgi Rotunda
•
Museum of Socialist Art
•
Sofia History Museum
•
National Museum of History
•
Zlatnite MostoveExplore More! Attractions in SofiaBook Package: Sofia Tour Package16. Minsk, Belarus
Summer in Minsk is quite warm and it tends to get warmer in the northwestern cities. Get rid of all your stress with a summer vacation in Minsk, Belarus by watching the sunrise on the Belarusian lakes and visit the summer festivals. You can take a bike ride to the national parks or nature reserves of the country. There's much that you can imagine of the things to do in summer in Minsk.
Read More: About Belarus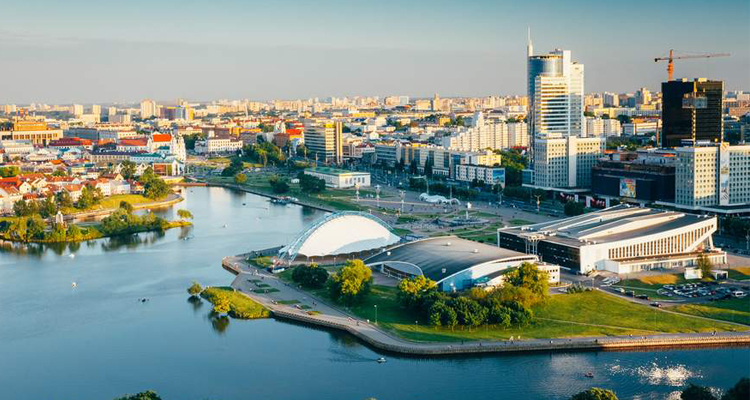 Attractions in Minsk, Belarus
•
Museum of the Great Patriotic War
•
Vul Kastrychnitskaya
•
Pr Nezalezhnastsi
•
Museum of Folk Architecture & Rural Lifes
•
Belarusian State Art Museum
•
Ў Gallery of Contemporary Art
•
Pl Svabody
•
Zaslavsky Jewish Monument
•
National Library of Belarus
•
Former Residence of Lee Harvey OswaldExplore More! Attractions in MinskBook Package: Minsk Tour Package17. Tashkent, Uzbekistan
Tashkent has a continental climate where it is generally warmer in the south, and the temperatures can reach up to 45°C. The hottest months are during July and August. Tashkent has its own summer flavour where every guest is closer with the country and the culture. Tashkent is better when it's visited as a whole rather than just part of the country.
Read More: About Uzbekistan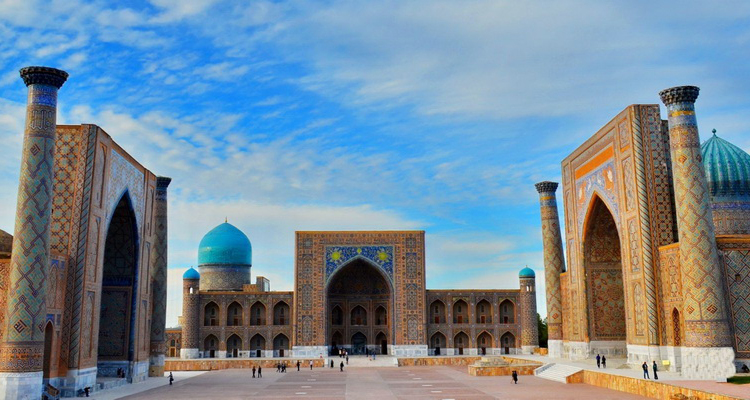 Attractions in Tashkent, Uzbekistan
•
Lake Charvak
•
Chimgan Mountains
•
TV Tower
•
The Broadway
•
Tashkent Metro
•
History Museum of the People of Uzbekistan
•
Ilkhom Theatre
•
State Fine Arts Museum
•
Chorsu Bazaar
•
Museum of Applied Arts
•
Afsona
•
Jumanji
•
Abulkasim MedressaExplore More! Attractions in TashkentBook Package: Tashkent Tour Package18. Almaty, Kazakhstan
Almaty is the Best Summer Destination as it offers a lot of interesting things to do in the summer season. Whether it's hiking, swimming, fishing, horse riding or just walking about in the woods, this is the country you must visit this summer. And, summer in Almaty starts from the month of May to September, and it has exciting locations to visit.
Read More: About Kazakhstan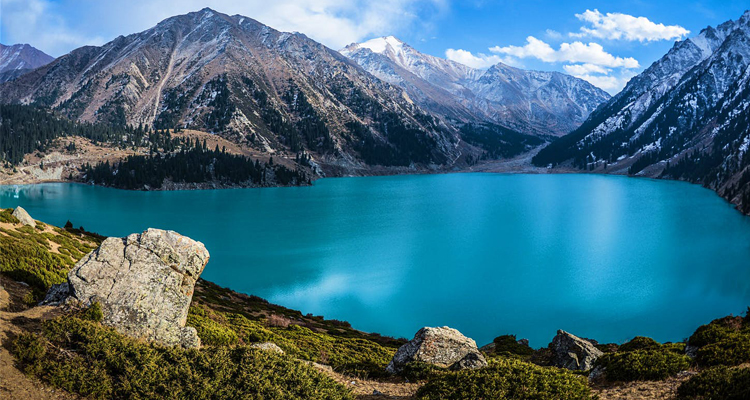 Attractions in Almaty, Kazakhstan
•
Burabai
•
Bukhtarma Reservoir
•
Kapshagai Reservoir
•
Kok Tobe Tower
•
Shymbulak Ski Resort
•
Medeo Gorge
•
Big Almaty Lake
•
The Charyn Canyon
•
Bayanaul National Park
•
Lake Alakol
•
Chundzha Hot SpringsExplore More! Attractions in AlmatyBook Package: Almaty Tour Package