Incredible journeys to Ukraine with DOOK!
No matter your travel style, we have a Ukraine package tailored for you
Ukraine Tour Packages
Explore Ukraine with DOOK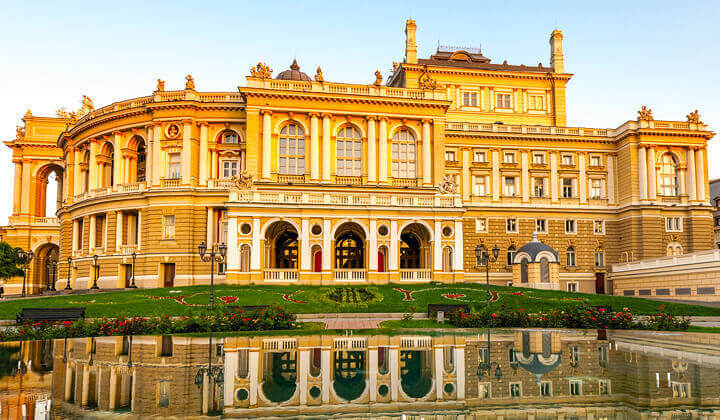 Ukraine is a great travel destination located at the crossroads between Central and Eastern Europe. Bordering with Russia and not far from Turkey, Ukraine is a country of mountains. Ukraine is unspoiled by the tourist masses. Ukraine has a coastline on the Black Sea and this makes the place a popular summer destination for the visitors. On your Ukraine Tour Package you can explore this amazing country. Adventure lovers can explore Carpathian Mountain and dive into activities like skiing, hiking, fishing and hunting here. Not just this you also have plenty of other actions to enjoy at other places in Ukraine like enjoying bird spotting in Danube Delta, Cycling along the Dnipro in Kiev and the water sports on the islands across the river. For culture lovers on their Ukraine Holiday Package they can visit UNESCO World Heritage sites with locals and then tuck into a traditional meal for just a few dollars.

Places to Explore in Ukraine on Your Ukraine Package

Two cities you must explore when on a trip to Ukraine are Kiev and Lviv. Kiev is the capital city of Ukraine. Kiev is also the cultural centre of Eastern Europe. Kiev is famous for its golden domed churches and historical monuments.

Kiev is the most fascinating and wide arrayed tourist place where the people are kind and welcoming. Known as 'Hidden Jewel of Europe' Kiev has more than 100 museums, many theatres, and ballet, opera and art galleries. On your Kiev Tour Package you experience a city you will never tire of. On top of it all, Kiev will pleasantly surprise you with the diversity and quality of food. Lviv is another city worth exploring. The city is said to be very poetic city from its outset. The streets in Lviv paved with stones are of medieval times. Architectures of Lviv are quite in style all preserved in its original form. Apart from these two cities you can explore Kharkiv Odessa, Chernihiv, Chernivtsi, Donetsk and Sevastopol also on your Ukraine Tour Package from India.
---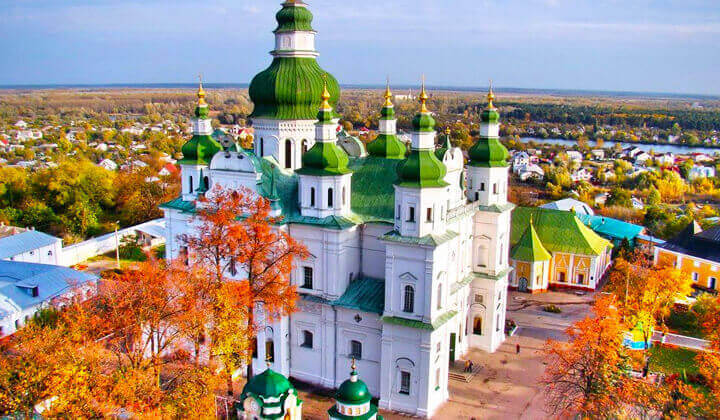 Kiev Tour Packages

On your Kiev Holiday Package you can expect a great travel experience. Kiev is the capital and largest city of Ukraine. Kiev is also the most beautiful city among all post Soviet countries. Kiev feels a different world and thus successfully attracts lot of tourists from India, European countries, Russia, US and other parts of the world. So which are the popular sights to see in Kiev? Well, you should start your sightseeing journey from Kiev-Pechersk Lavra. This is the most significant sightseeing place in Kyiv. Lavra means monastery and only most important monasteries in Ukraine were named Lavra. This happens to be the oldest monastery. Another attraction of Kiev to explore in Kiev is Kreshatyk and Independence Square. Kreshatyk is Main Street of Kiev. Locals and outsiders come here tosit, do the gossip, drink and on weekends enjoy any ongoing event or music. Apart from these two other sightseeing places you can visit on your Kiev Tour Package from India are Chornobyl museum, Open air museum of Folk Architecture and rural life, St. Sophia cathedral, Kiev TV tower, One street museum Mariyinski Palace and other such places.

For entertainment lovers also Kiev has lot to offer. You can go to Hidropark Island in the Dnipro River and enjoy swimming and beach volleyball or simply soak up the sun here. There is Dream town Aqua Park also, the biggest indoor water park in Europe which has lot of adventure rides for all aged people including children.
---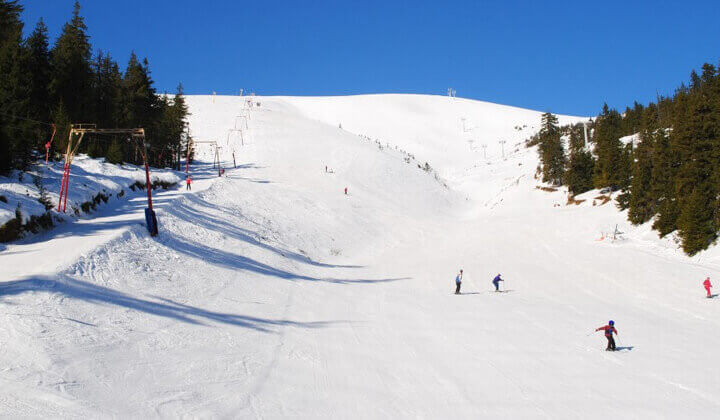 Visit beautiful Ukraine with Dook International's best Ukraine Tour Packages

You must explore Ukraine once in your life for its sheer beauty. And in Ukraine start with the capital city Kiev with our Ukraine Tour Packages and Kiev Tour Packages. With us explore the best sights, adventure, food and people in Ukraine. Dook International proffers you comfortable stay with best hotels in easy-on-pocket price.
Some More Ukraine & Kiev Tourist Destinations:

Kamyanets - Podilisky: Ukraine is a bustling tourist attraction. Tourists from all parts of the world come to Ukraine now and explore this wonderful country. Kiev, Odesa, and Lviv are some most famous cities in Ukraine where tourists come for some great travel experience and sight seeing. There is another city in Ukraine which is one of the oldest cities in Ukraine and is considered of great importance for its great culture. This is Kamyanets-Podilisky. It's a city in western Ukraine on the Smotrych River. You are suggested to visit the city on your Ukraine tour package. Read More

Nesamovyte Lake - Ukraine: Nesamovyte lake is located in the north eastern slopes of Turkul mountain at the height of above 1700 meters. Nesamovyte is also called cirque lake. Because it is situated in an amphitheatre like large cirque which is formed at the head of a valley glacier. The lake is 88 meter long and 45 meter wide with area of around 3000 square meter. Let us explore this interesting lake called Nesamovyte Lake in Ukraine a little more. Read More

Dragobrat - Highest Ski resort in Ukraine: Skiing is an adventurous sport. A travel on snow in full motion on a board, Skiing looks beautiful, so experience of skiing is way more wonderful. Dragobrat is the highest Skiing resort in Ukraine as of now. Situated at the height of 1300 m that goes up to 1800 m Dragobrat offers the most spectacular view from the top of the highest mountain Hoverla in Ukraine. Dragobrat is more supported by nature than machines when it comes to snow filling. Now Dragobrat Ski resort is well known place among the tourists. Dragobrat offers skiing options on pistes or off site place. Read More

Carpathian Landscapes: Ukraine has plenty of natural beauty with beautiful mountain range to offer to visitors. If you are taking a Ukraine tour then think of Ukrainian Carpathian Mountains. Located in the western Ukraine on the territories of Lviv, Ivano-Frankivsk, Zakarpattia and Chernovtsy oblasts, Carpathians is supremely beautiful and the landscape must not be missed when one is on a Ukraine trip. Let us see the beauty of Carpathians landscapes in words. Read More

Tunnel of Love, Ukraine: This is a place for people who are head over heels in love. Earlier it was a normal travel spot in Ukraine but now it is known as one of the most romantic places on the planet. You must explore this unique place on your Ukraine Tour Package. Read More

Adventure Tour in Bukovel, Ukraine: Ukraine is a fascinating country. If you are a traveler who loves to see breathtaking sights then Ukraine is definitely for you. Kyiv and Lviv are two most famous cities in Ukraine for travelers. But Ukraine has other exciting places as well where you can experience some great adventure activities. One such place is Bukovel Ski Resort. This is one of the most famous Ski Resorts in Ukraine located on the ridge lines of famous Carpathian Mountains. Thousands of people every year come here in the winters to enjoy winter activities along with stunning view of nature. Checkout here a small list of winter adventures that you must do in Bukovel, Ukraine. Read More

Sofiyivka Park - Uman: Sofiyivka is an Arboretum. An Arboretum in a sense is a collection of trees only. So Sofiyivka Park is an Arboretum and scientific researching institute of the National Academy of Sciences of Ukraine. Sofiyivka Park can also be termed as museum of nature because everything in the park is enchanting beauty. Sofiyivka Park is a popular recreational spot and is visited by as many as 5, 00,000 visitors every year. So, on your Ukraine Package you must see Sofiyivka Park. Read More

Natural Places in Ukraine You Must See: Every country on the planet has something which is its very much own. This exclusive thing about the place makes the place worth knowing and most importantly visiting. It can be natural grandeur, man made special monuments, food or simply the overwhelming and welcoming people. If the place has natural beauty then it automatically invites and excites visitors. Every moment that you live in the place is your takeaway of your journey. Ukraine is one such country on the planet gifted by nature. Ukraine is famous for skiing, hiking, fishing and hunting. See some of the Natural Places in Ukraine that you must see on your Ukraine Tour Package. Read More

Kolomyya: Kolomyya is a city located in western Ukraine and it is a great tourist attraction in Ukraine. Kolomyya is famous for its architectural monuments. So all those travelers who love to explore monuments in different cities around the world must be here and also others who come to Ukraine on a Ukraine Tour Package must visit Kolomyya. Read More
---
Kiev Tourist Attractions:

Andriyivskyy Descent, Kiev: Kiev is a buzzing city of Ukraine. So it has several attractions for tourists. So there is a historic descent which connects Kiev's upper town neighborhood and Podli neighborhood. This is Andriyivskyy Descent. This is one of the major tourist attractions in Kiev also advertised by travel operators as "Montmartre" of Kiev, Ukraine. Andriyivskyy Descent is a historical and one of the best known streets in Kiev and so attracts all those who are on Ukraine trip or Kiev trip. So the Andriyivskyy Descent street on its way is marked by some historic landmarks and monuments such as Castle of Richard Lionheart, the baroque St. Andrews Church, Mikhail Bulgakov's house and several other attractive monuments. Read More

Pyrohovo Museum of Folk Architecture Kiev: Ukraine is full of Museums or Open Museums so to say. They are all attractive. They attract visitors. They all represent architectural nuances. They are all worth seeing. Here we are talking about one Open theater museum in Kiev, Ukraine. This is Pyrohovo Museum of Folk Architecture. This open air museum of Ukraine stretches on the vast area of over 150 hectares and symbolizes folk architecture, rural life and folk art. One specialty of this museum is that one can see a collection of folk architecture from all regions of Ukraine gathered in this museum. As a visitor when you are on Ukraine trip or Kiev trip, then you should be here to admire rare exhibits and also the folk crafts shop along with a traditional restaurant offering Ukrainian cuisine. Read More

Lviv Attractions:

Lviv's Ploshcha Rynok - Ukraine: Lviv is said to be the Central European city which has graceful domes of its many cathedrals, and chimneys on its tiled roofs. One can get the scent of freshly brewed coffee when you pass through derelict houses here, doors are mysterious here and houses have romantic courtyards. Travel connoisseurs also find Lviv's elegance a surprise factor. It is right to say that Lviv attracts more visitors than any other city in Ukraine. And so Lviv has been rightly rewarded as Ukraine's number one tourist place. In such a beautiful city there is Ploshcha Rynok or Rynok Square, a central square of the city of Lviv in Ukraine. The square was planned in 14th century but most of the Lviv city was destroyed by a great fire in 1527. See more about Ploshcha Rynok.