Ateshgah, The Temple of Fire
Baku is 21st century city with 2000 year of dynamic history located on the shores of Caspian Sea. The city can be seen in two parts. The downtown area and the old inner city. Little over 2 million population, about 25% people in the country Azerbaijan live in metropolitan area of Baku. Baku in recent times is reaching new heights. The country, culture and people here are amazing and one who travels to this place will realize this immediately. Baku city is the scientific, cultural and industrial center of Azerbaijan. In recent past Baku has become an important venue for international events. It hosted the 57th Eurovision Song Contest in 2012. 28th June of 2015 only was the concluding day of European Games held here. It will host Euro 2020. Baku is known by its nick name 'City of winds'. Baku is today one of the most famous tourist destination in the Caucasus region. Any part of Azerbaijan from its architectural and historical point of view can attract tourists but Baku provokes tourists for its own beautiful sights. One of those must see tourist attractions in Baku on your Azerbaijan Tour Package is Ateshgah, Fire Temple.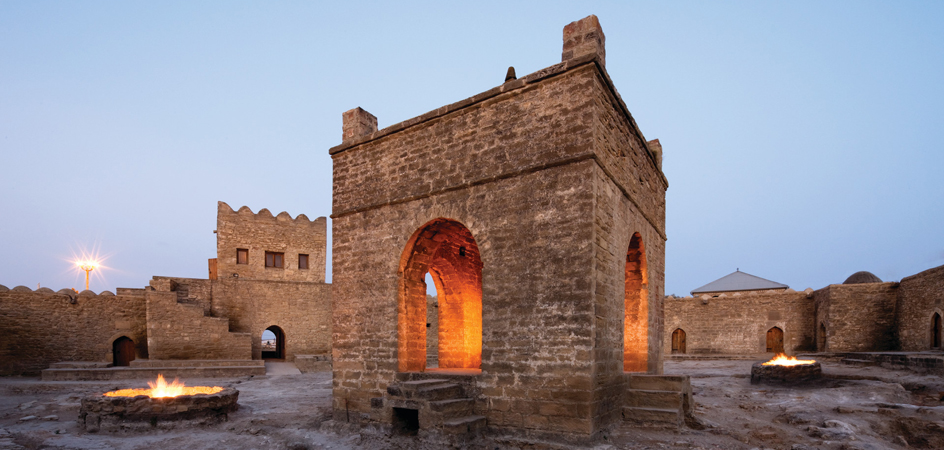 Baku has this famous Ateshgah which is often called 'Fire Temple of Baku'. This is a famous tourist sight today in Surakhani town, a suburb in Baku, Azerbaijan. In Azerbaijan there are eternal burning natural flames of oil and gas which makes Ateshgah an unusual characteristic of the country. This Ateshgah in Surakhani is known as most popular place for its natural flame. This fire temple is a place of significance here. The temple was used as a Hindu, Sikh, and Zoroastrian place of worship. This is pentagonal complex which has a courtyard which is surrounded by cells for monks and tetra pillar-altar in the middle. The complex was built in 17th and 18th centuries but dwindled in 19th century because of dwindling of Indian Population here. With natural flame going out in 1969 this was later turned into a museum in 1975.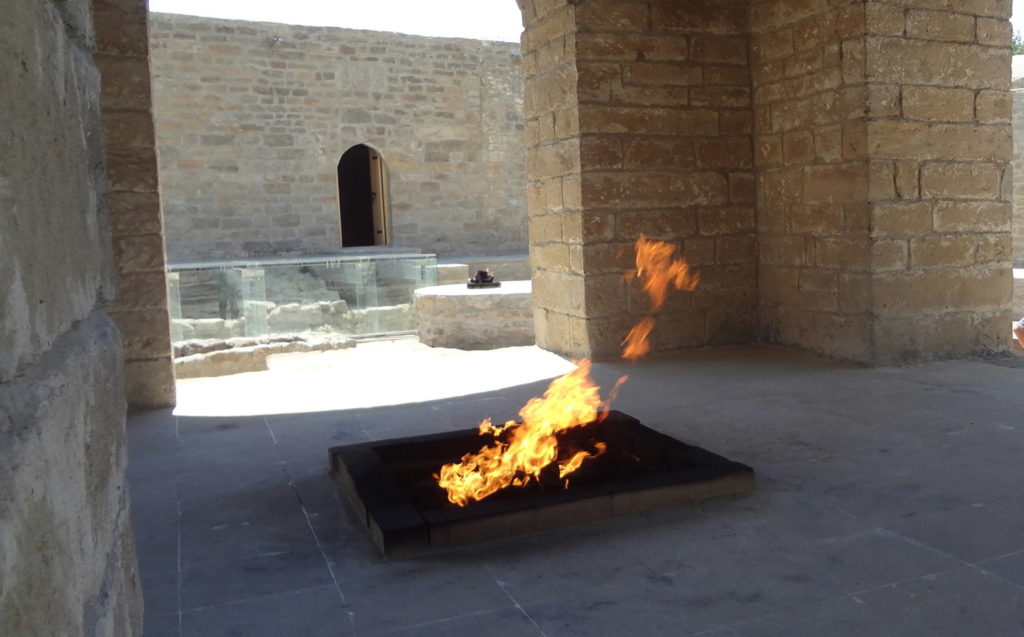 The Ateshgah Fire Temple or the Fire Temple of Baku is situated at Surakhani near Baku. This castle-style temple was nominated for World Heritage Site status in 1998 and declared a historical-architectural reserve by decree by the Azeri President in 2007. The inscriptions in either Sanskrit or Punjabi state that the place was a Hindu place of worship, unlike claims indicating it was a Zoroastrian Fire Temple. Fire is sacred for Hindu, Sikhs and Zoroastrian and there has been debate on whether it was originally a Hindu temple, Sikh one or Zoroastrian. But the trident (Trishul) which is distinctly a Hindu symbol and one can see it commonly mounted on temples, mounted at the top of this Ateshgah makes people believe that it was a Hindu place. However, today it houses a museum and is no longer used as a temple.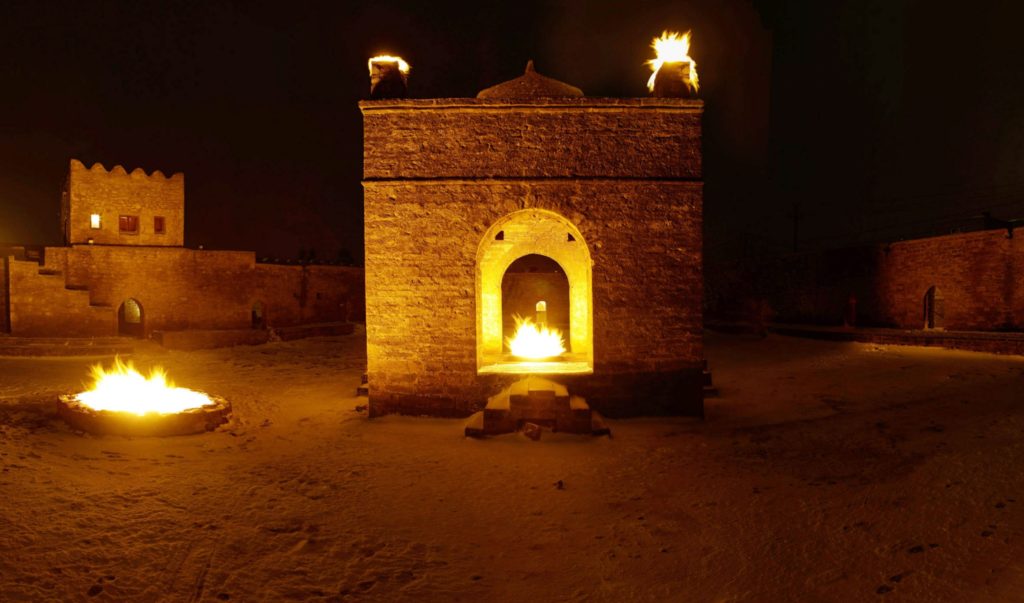 Natural flame went out here in 1969 but now the museum's fire is fed by mains gas piped in from Baku city. Whether Hindu temple, Sikh temple or Zoroastrian temple this Ateshgah has a history attached to it and you can explore it by reading more about and more so by visiting the place yourself on your Azerbaijan Tour Package as this happens to be well known place in the world.