Baku to Host 2019 UEFA Europa League Final
UEFA Europa League
Are you a crazy football fan? Do you follow popular football tournaments happening all over the world? Do you love to attend matches in stadiums? Did you attend FIFA world cup matches in 2018 in Russia? If answer to all these questions or any of them is Yes, then you definitely would be following UEFA Europa Cup every year also. And all those who don't follow football so keenly, can know that Europa Cup is a football league tournament like Indian Premier League cricket tournament takes place in India every year. However, Europa Cup is bigger league in terms of number of team participating. Great news is that this year's Europa Cup final will be played in Baku Olympic Stadium. Baku which is already popular as a great travel destination in Azerbaijan is calling millions of football lovers from all over the world to witness the finals of Europa League 2018-19.
Every soccer lover in the world would know about UEFA Europa Cup. And for those who are not aware of it, UEFA Europa Cup is an annual football cub competition that is organized by UEFA for eligible European football clubs. The league has been happening since 1971 and has been super popular ever since. After UEFA champions league, Europa cup ranks right up there as this is a second tier competition among European football club teams. Earlier the league was called as UEFA Cup, but since its season in 2009-10 the league has been renamed ad UEFA Europa League as a result of rebranding of the league tournament.
UEFA Europa League Matches Calendar
Which is your favorite club in Europa league or UEFA Championship League for that matter? You might be fan of one or more team and if you are following Europa Cup closely then you might know that there are total of 213 teams, which participated in Europa League 2018-19, from all 55 UEFA member associations. Lot of teams went through various qualifying rounds. Before the league group stage there are qualifying games and then 48 teams play in the group stage. They are divided into 12 groups where each group has 4 teams. Each team in a group plays the other teams of that group twice in the group stage, one at home and one at away.
From the group stage 32 teams advance to Europa league round. 3 Points are awarded for each win while 0 pint is for each loss and for every drawn match 1 point is awarded to both teams. From the round of 32, the league advances to knock out phases. First, 16 teams qualify for next stage and then 8 teams qualify for quarter finals. Semis are played among 4 teams and then finally 2 teams meet in the finals. Final is played at a neutral venue and this year's final will be played at Baku Olympic Stadium on May 29th, 2019.
2018-19 League has started and going on. Currently, knock out games or Europa league round of intermediate stage 1st leg and 2nd leg will start from 12th February 2019. Round of 16, 1st Leg and second leg will happen in March 2019 followed by quarterfinals 1st Leg and 2nd leg in April 2019. 1st and 2nd legs of semis will take place in May 2019 and Final will happen 29th May, 2019 in Baku Olympic Stadium.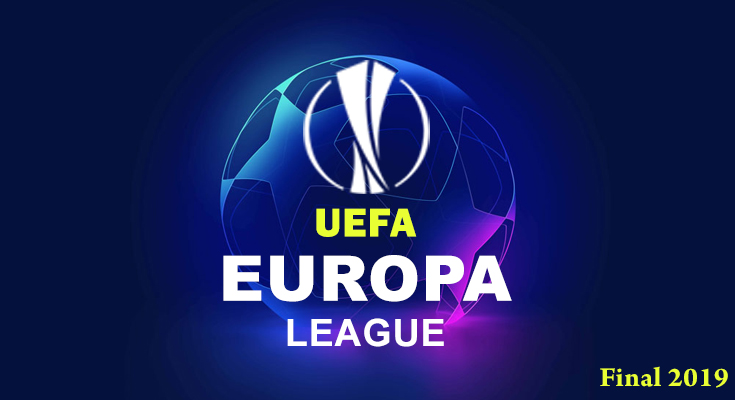 Football Clubs, Winners and Players
Are you a fan of Chelsea or are you a fan of Arsenal or Milan? Well, 32 teams have advanced to Europa league round. Some of these qualified teams are Chelsea FC, Arsenal FC, Inter Milan, SSC Napoli, Bayer 04 Leverkusen, Valencia CF, SS Lazio, SL Benfica and others. If you are fan of other teams then you are already following their games. All the clubs have a legacy and huge fan base in the world. They love the players name by heart.
If you go by most number of times a team won the Europa League title then the list would start with Sevilla winning 5 times out of 5 finals played in 2006, 2007, 2014, 2015 and 2016. Liverpool has won the title 3 times out of 4 finals played in 1973, 1976 and 2001. In 2016 they ended as the runner up. Juventus, Internazionale and Atetico Madrid have also won championship 3 times. 2017 title was won by Manchester United.
Your favorite players could be one or more. Antoine Griezmann (Atletico), Dimitri Payet (Marseille) and Diego Godin (Atletico) were 3 top players in 2017-18 seasons. Jose Antonio Reyes, Vitolo and Kevin Gameiro are the top 3 players with most Europa League titles. But if we go by their performances in the league then Radamel Falcao is the top players who have the record of 17 goals in a single season while Eldar Hadzimehmedovic is the player who has the record of 6 goals, which is the highest number of goals in a single match. Giuseppe Bergomi has appeared in most number of games with 96 games from his debut in 1980.
Baku Olympic Stadium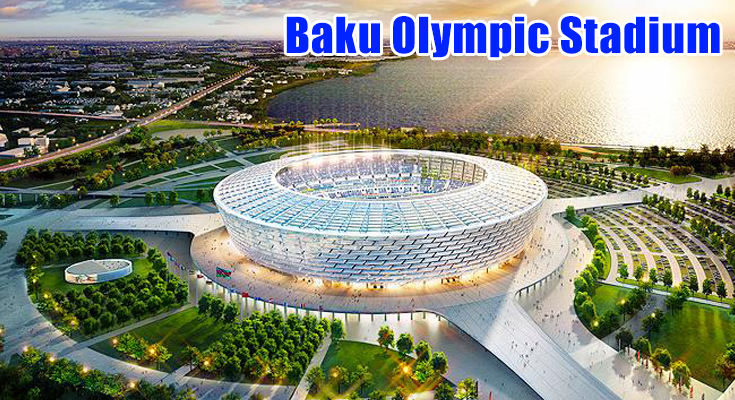 Baku Olympic Stadium or Baku Olimpiya Stadionu is also known as Baku National Stadium. With the seating capacity of 69000 people, Baku Olympic Stadium is beautiful one as well. The stadium hosts domestic and international football and athletic events. Initially built to center stage the 2015 European Games, Baku Olympic Stadium became the home turf for Azerbaijan National Football team. The stadium is designed meeting all standards of UEFA, FIFA and IAAF. Baku Olympic Stadium is also the largest stadium in entire Azerbaijan. It successfully hosted first edition of European Games in the summers of 2015.
Since 2015, Baku Olympic is a venue that has been chosen and has hosted various European Games played across Europe and various ceremonies. Stadium also hosted super popular UEFA Champions' League group stage matches of Qarabag's Championship League in 2017-18.
After all of this, come May 29th, 2019, reach Baku Olympic Stadium for the finals of UEFA Europa League. If your favorite teams make to the finals then you have all the reasons to be there in Baku and if your favorite teams are not there in the final then also you have to be here for the love of the game and amazing live viewing experience of Europa League finals.
Baku a Travel Destination beyond Baku Olympic Stadium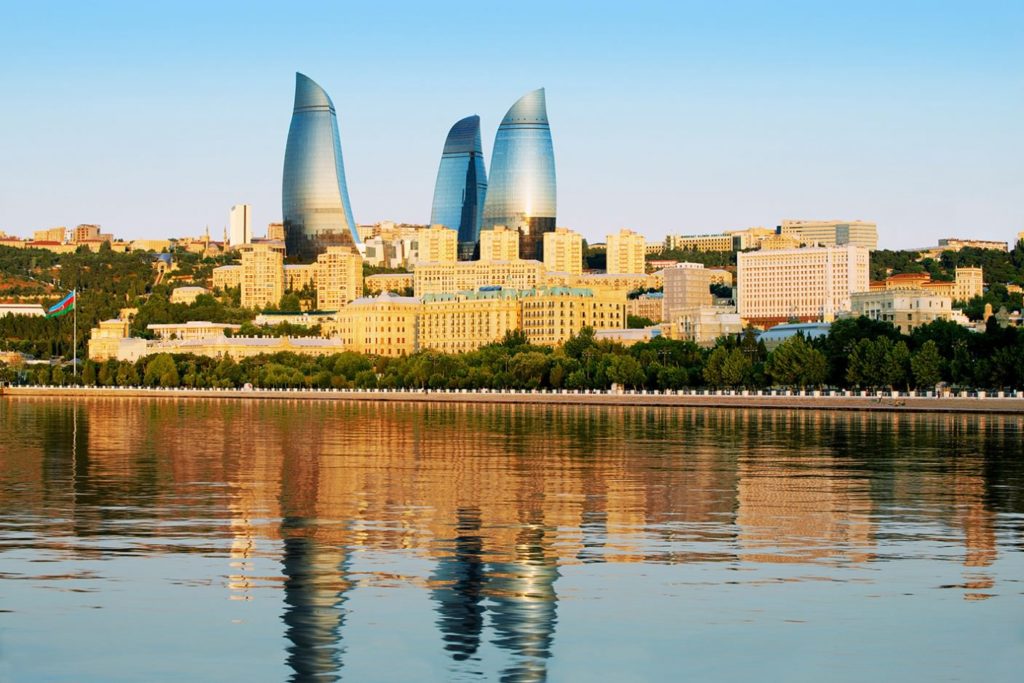 Yes, you know that
Baku
the capital city of Azerbaijan is a
hot travel destination
known for its blend of old and new mix of architecture, culture, cuisine, sightseeing experiences and much more. For the best travel experience to Baku you can buy the best Azerbaijan Tour Package or
Baku Tour Package
from your own
Dook International
.