Heydar Aliyev Center Baku
Explore Zaha Hadid Heydar Aliyev Center Baku
Baku is not just the capital city of Azerbaijan but it is also tourist hub of the country. Baku is quite famous tourist destination for many reasons. It has several sights for everyone's delight. Baku city is absolutely modern and super ancient. That is how Baku is. So, you will be amazed to see this largest city on the Caspian Sea in the Caucasus region. You have plenty of things to do in this city of ambition and bling. And one of those things to do is to visit Heydar Aliyev Center. It is a building complex in Baku designed by Iraqi British architect Zaha Hadid. This woman has designed this building quite amazingly. Heydar Aliyev is noted for its distinctive architecture and flowing which has curved style that avoids sharp angles. In the beginning itself it would be right to say that you should visit Heydar Aliyev Center on your Azerbaijan Tour Package. Now let us explore this place or building little more.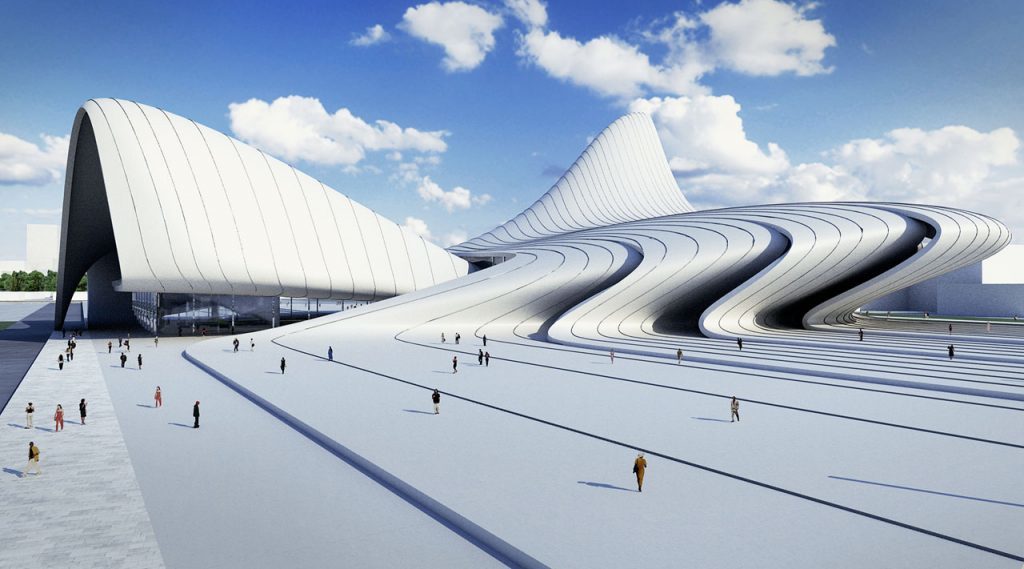 You have heard or seen some amazing architectures of the modern time in the world. Heydar Aliyev Center beats them all probably. Baku has already flame towers in the shape of flames. It is a marvelous design and a unique experience for both locals and travelers. And yet another brilliance of design and architecture work can be seen in Heydar Aliyev Center. This is a building with curves. There is no column in the building. It is flowing and has mainly three distinctively different pieces under one roof. One is the conference hall or auditorium; two is a gallery hall and third is a museum. You can simply flow from one part to the other from inside the center enjoying each section of it. Without a doubt a great engineering work has gone into it. The fluid form of the Heydar Aliyev Center emerges by the folding of landscape's natural topography. The center's 3 individual functions along with the entrances are only in the shape of folds in a single continuous surface. Heydar Aliyev Center is an attempt to represent the cultural space of original Azerbaijan which has been under external controls for years and years. The fluid form of the center connects cultural spaces and at the same time all three parts of it has their own unique identity and privacy. When you move inside with the folds of the center, the skin erodes away to become an element of the interior landscape of the Center.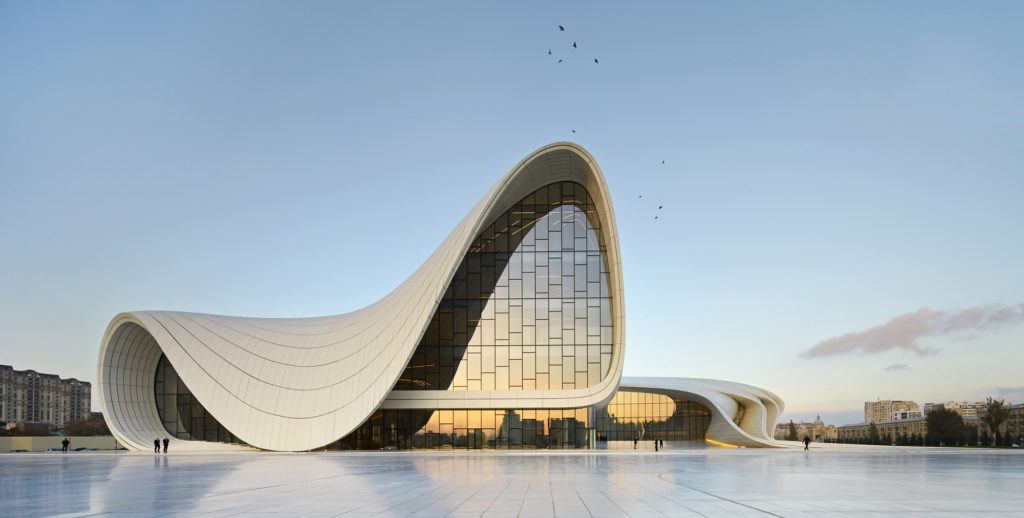 This superb architecture is grabbing the eyeballs of everyone including the visitors from around the world. This is significant landmark of the Baku City. This innovate and cutting edge designed building has an auditorium worth capacity of over 1000 people at a time, temporary exhibition spaces, a conference center, workshops and a museum. The center hosts many events and exhibitions. If you would like to go into the detailing of how this amazing design happened and got constructed then you would read or see that it required different set of constructions, logic and technical system to build this fluid like center. If you spend time here then you can experience how the center transforms from day to night. As the sun goes down the lights coming from inside washes across the surface that creates an amazing view. The lights which are ground embedded are positioned in such a way that when it falls on the surface of the building it creates illusion in such a way that you feel the lights is positioned above the ground free from gravitational force. Be it day or night, you get the feeling of floating in the entire building.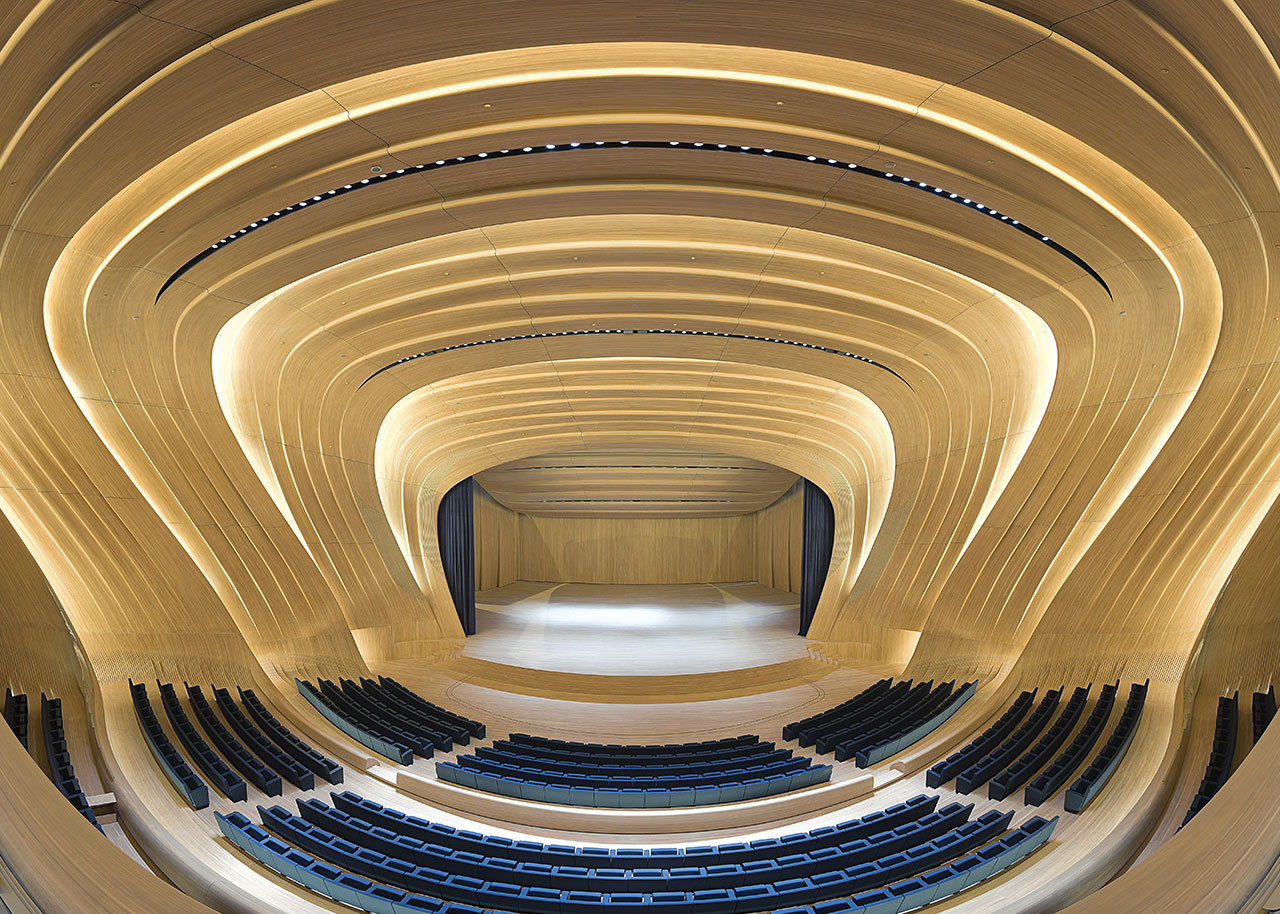 This culturally significant icon of Baku is intended to create the Azerbaijan's chart post Soviet era. Heydar Aliyev Center is representative of world cultural heritage and several civilizations that happened in Azerbaijan. So, again it would be right to say that on your Azerbaijan Tour Package you must see this free flowing curved shaped building in Baku.