Baku is the capital city of Azerbaijan. Baku is also the most popular travel destination in Azerbaijan. Azerbaijan, the country and Baku, the capital city is known for its great culture. When one plans to go to Azerbaijan and wants to know about things to do in Azerbaijan then he comes to know about exploring the cultural aspect of the country. Talking about cultural aspects of the country, one fascinating thing for centuries has been rug weaving in Azerbaijan. And if you want to explore it in modern times in one place, then you must Visit Carpet Museum which is one of the most popular Azerbaijan points of interest for travelers. You can see the ages old rug weaving and huge collection of carpets here. On your list of places to see in Azerbaijan, you should include Carpet Museum in Baku. What is the museum all about and why should you visit the place? Let us explore it.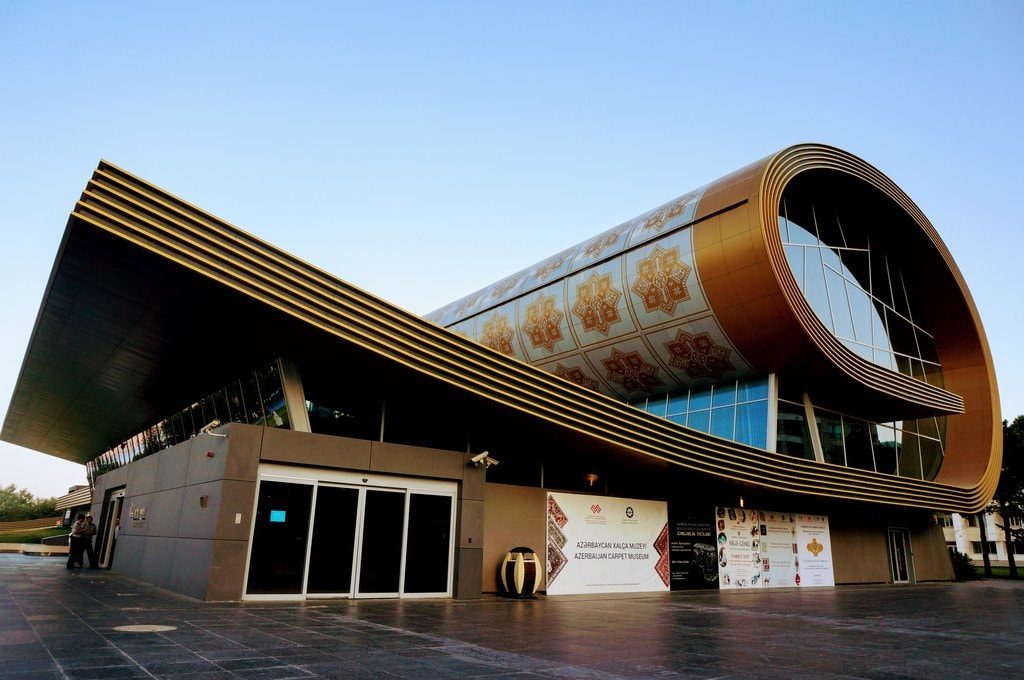 Rug weaving in Caucasus region is dated back to two medieval times at least. This fact has been established by the discovery of fragments of knotted pile carpet from the 13th and 14th centuries from the region in several cave complexes. Azerbaijan in the Caucasus region is famously known for its applied arts especially carpet weaving as a part of its culture. Carpet weaving made its way into every household of Azerbaijan and turned into a thing of everyday and became the symbol for the country. You can observe the treasury of Azerbaijan culture in the current Carpet Museum.
Carpet Museum is now located in a new building on the seafront park in Baku. Earlier till 2014 it was located in Neftchiler Avenue from where it was moved to new building in 2014. In the Carpet Museum you can see Azerbaijani carpets on display and also rug items of various weaving techniques and materials from different times in the history. Azerbaijani carpets are world famous and Carpet museum has the largest collection of Azerbaijani carpets. Carpet Museum was established in 1967 and over the years it has become a research training center and exhibition center. In 1967 when this was established then it was located in the Juma Mosque in Icheri Sheher. The first was in the museum was held in 1972. After that many more exhibitions, international symposiums and conferences have been held here. The museum has collection over 10,000 items of ceramics, metal works of 14th century, jewelry from the Bronze Age, carpets and carpet items from 17th-20th centuries, national garments and embroidery, and applied art works of modern age.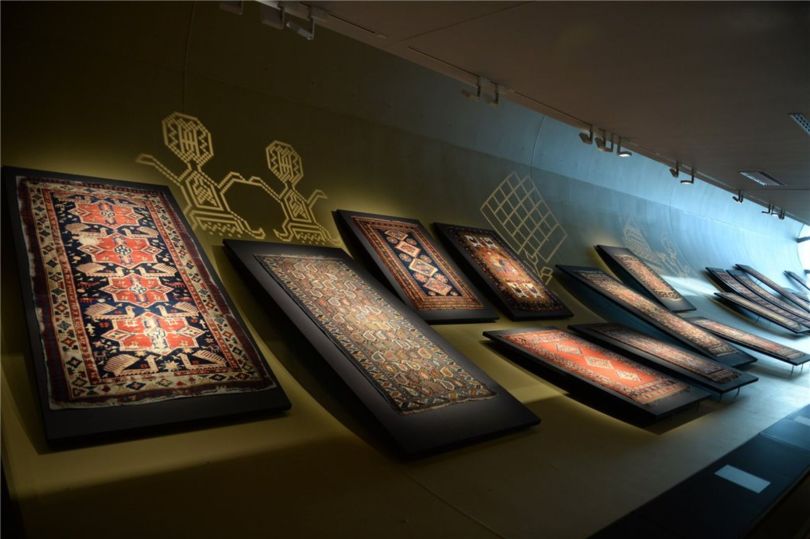 In 2010 Azerbaijani carpets were proclaimed as 'A Masterpiece of Intangible Heritage' by UNESCO and since then it was planned to move the carpet museum to a new building which eventually happened in 2014. The carpet museum building is also fantastic. The structure of the building is intended to look like a rolled carpet. It was designed by Austrian architect Franz Janz. It took over six years to construct the building. The museum today stands as a center of collection of artifacts and carpets representing the country's most valuable heritage. Also it works as research center of traditional carpet weaving art and works towards popularizing the museum and carpets in the world.
Carpet Museum is not just a building or collection of Azerbaijani carpets, but it is a representative of Azerbaijan culture. One can sense how the country evolved in weaving carpets and why these carpets are the best in the world. On your Azerbaijan Tour Package you should go to Carpet Museum in Baku for once at least. Those who love to explore cultures, Carpet Museum is a must visit place in Azerbaijan.