Traditions speak about the richness of a place. When one goes back to old dates in the calendar history and its beauty unfolds in many pleasantly surprising way. Many who just can't do away with reading a spectacular thing about a place in the books and love to go to explore it for themselves are true travellers. Since time immemorial many places on the planet has some fascinating traditions which even today attracts and enriches every single traveller. In previous articles we have talked about Baku city in Azerbaijan. In this article we will explore an amazing age old tradition of Baku. We will Explore Hammam culture of Baku which even today exist and is one major highlight of Baku for travellers.
If you feel cold, tired, lost or a dip in your enthuse in Baku, it is time to go to Hammam. The Hammam tradition in Baku is quite interesting. In old times Hammams used to be mainly a place for entertainment in the city. People with their family and friends used to gather here to relax in the warm atmosphere. They discussed local issues and even match making for their son and daughters took place as a part of chat. Women with their kids washed clothes and went to bath on a particular day of the week. Every mahalla or district in Baku had its own Hammam. Taking bath at Hammam was a tradition, but people went to Hammam of their own mohalla only. From single domed structure to more grand dome structured Hammams were there in Baku. Weekly visits to Hammams which was known as haftahamam was obligatory for all the members of the family. Hammams were made to make the steam that turned into the water flow from the ceiling by walls so that the visitors are not disturbed. To attract visitors, Hammams used the latest architectural details and decor of the waiting rooms. Many other rituals were performed in Hammams as well.
Despite the fact that, the tradition of Hammam went out of the date with time with all the comfortable bathrooms in each houses, traditional Hammams continue to exist and operate in Baku. Two most famous Hammams in the city are Tazebey Hamami and Meshedi Ehmed and both located in the center of the city. Here you go back in time to the old Azerbaijan, loosen yourself in the warm water and enjoy a steam bath. You feel fresh after a bath here which is more so pleasant when the cold wind flows in the city. These Hammams not only offers recreational bath but also health benefiting bath services as well. These baths are based on national traditions and ceremonies, as well as Finnish, Russian steam bath, bath besom, all kinds of massage, indoor pool, sauna, manicure and pedicure.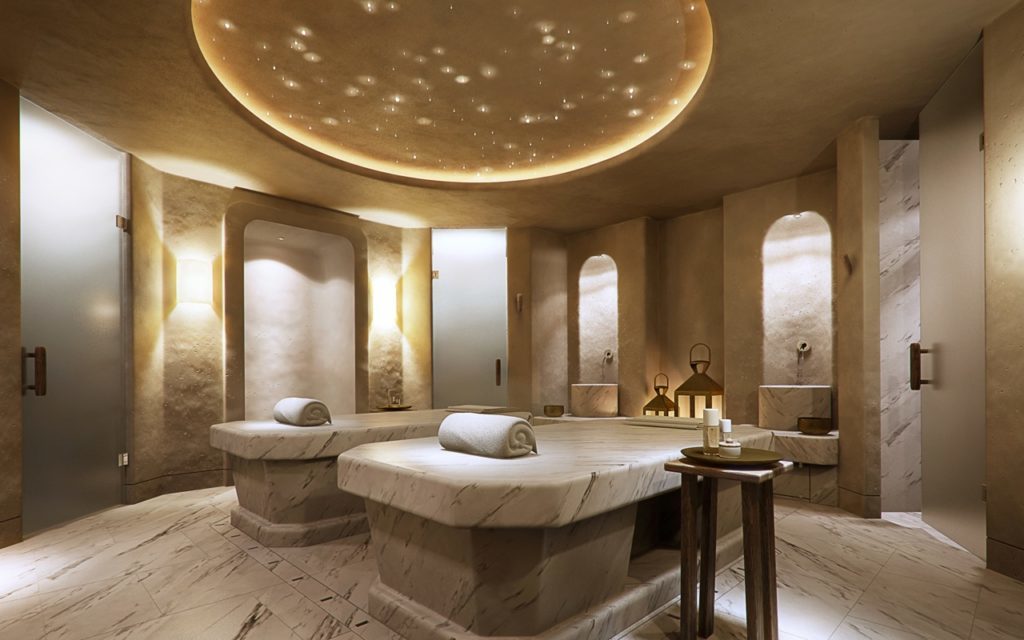 You can enjoy the bath for more than two hours while staying in the Hammam is not time bound. After you are done you can drink a cup of tea or any beverage, eat national and European foods, smoke Shisha and do lot of other stuffs to make your time great. There are also a lot of modern Hammams and baths in the beauty and health centers and spas of the city today which continue to take forward the Hammam culture of old time in Baku. You must try this form of local traditions in Baku to enjoy your trip in the cold season.