Baku is located on the shores of the Caspian Sea. Sitting on the crossroad of Europe, Asia and Middle East, largest city on the Caspian Sea, 28 m below the sea level and so lowest national capital in the world, Baku is a great travel destination to say the least. This is largest city in the world below sea level. Baku has freestyle wrestling regarded traditionally as national sport. However Football and chess are the most popular games here. These all together are only small description of Baku city in Azerbaijan. Baku has many sightseeing places for you to explore on your Azerbaijan Tour Package. In this article we will explore one of those popular sights in Baku that is Baku Boulevard.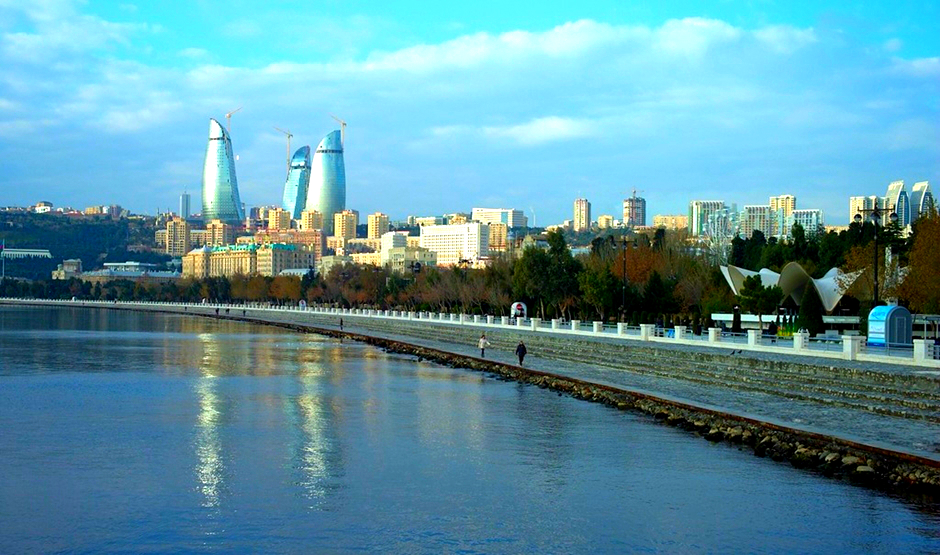 Baku Boulevard is known as National Park. This was established in 1909 and it runs parallel to Baku's seafront. It is a historical place dating back more than 100 years, to a time when Baku oil barons built their mansions along the Caspian shore and when the seafront was artificially built up inch by inch. Boulevard goes along the Caspian Sea for several kilometer. This started with occupying just a few hundred meters from today's puppet theater to Azneft square but over a period of time got extensions in length. Today this boulevard or National Park is known as real gem of Baku city. The park starts at Freedom Square and continues west to the old city and beyond ending at National Flag square which makes it about 3 KM in length and 750 m in size.
Over a period of time Boulevard has been focus area of the government. Some key developments in last decade alone prove this fact. Earlier until 2009 there were 28 entertainment attractions here but they all got replaced by new carousels and rides. In 2008 there was reconstruction of Parachute Tower here and it started displaying wind speed, time, date, and air and sea water temperature. In 2010, a multi-story shopping mall park Bulvar, Baku Business Center and 5D cinemas were opened in this promenade to boost shopping and leisure in Baku. It has world's highest flag that flies on a pole 162 meter high and measures 70 by 35 meters. In 2014 Baku Ferris wheel was opened in the new section of the Boulevard and in 2015 Stone Chronicle Museum XX-XXI Century Azerbaijani painting" Museum and Yarat Contemporray Art Center were opened here. In 2016 Baku's first open air cinema was opened here in the new section of Boulevard. So, gradually Boulevard has not only extended but it also has got so many constructions which attracts visitors now. It also has social significance as this square has often been the scene where public meetings, cultural gatherings, celebrations, ceremonies, parades, concerts have taken place and it has lately become the venue for the city's extensive New Year celebrations.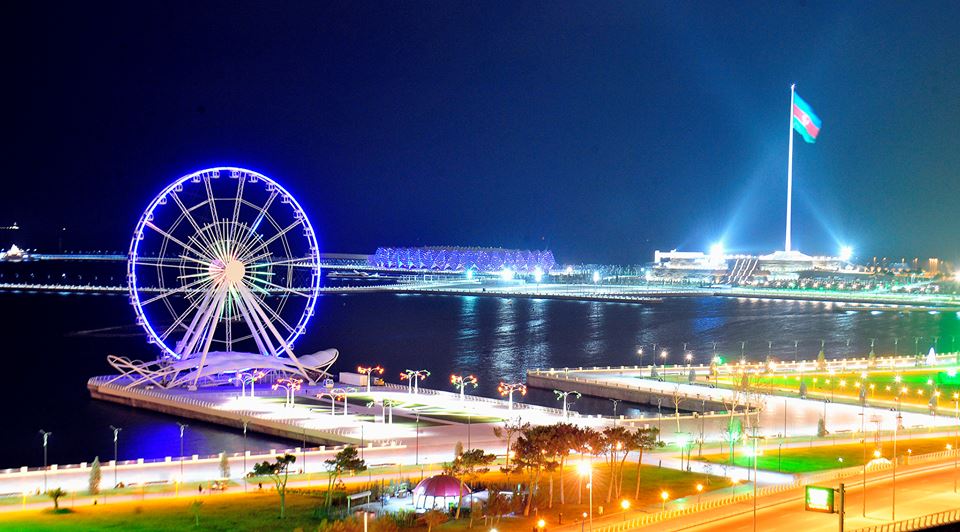 What can you expect more as a tourist here? Well, Baku Boulevard offers the city's best view of expansive and magical Caspian Sea. You can have a great leisurely seaside amble in the city of Baku at the Boulevard which is over hundred years old and you can see grand mansions of the yesteryear here. The Boulevard connects the old part of the city which is home of ancient temples and palaces to the newer developments like Park Bulvar. This is quite apt to say that on your Azerbaijan Tour Package when you land to the city of Baku you must travel along the Baku Boulevard to have a great time here.