Incredible journeys to India with DOOK!
No matter your travel style, we have a India package tailored for you
India Tour Packages
Explore India with DOOK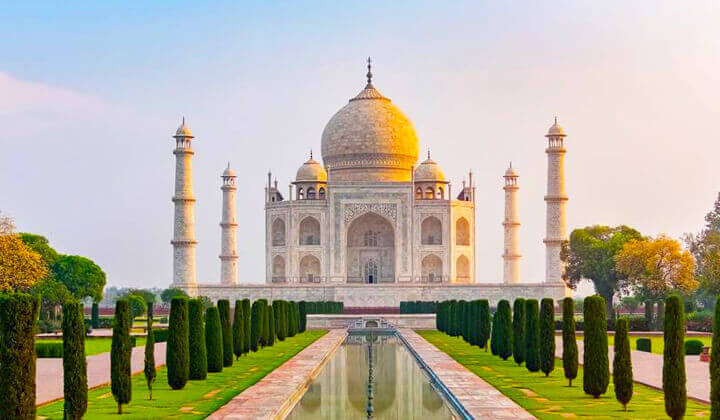 India is an amazing country. It is full of diversity. On every few kilometers you will see difference in language, food, attire, lifestyle and almost every other thing. This alone makes people outside to come to visit India on an India Tour. The land is so big that you definitely need the best India Tour Packages to explore every bit of it. You will be amazed to see beautiful locations in north, south, east and western part of the country. You have to explore the color and vibrancy of the country from close quarters else you will miss out the true essence of India. You need a true travel partner to make your India trip a memorable one. In northern part of India you have some amazing locations to explore which Include Delhi, Agra, Jaipur, Udaipur, Haridwar, Rishikesh, Mathura, Vrindavan etc. Then you cannot miss to see natural beauties of Himalayas in destinations like Nainital, Shimla, Musoorie, Dehradun etc. So, if you decide to see India in a very comfortable manner then you should ideally buy an India Holiday Packages from a world class travel company like your own Dook International.

India is a land that has always fascinated outside people. They love to explore the culture and diverse landscapes of India. Hordes of globetrotters visit India to feel the majestic charm of the territory. India has thousands years long history which is another thing that draws many people. Tourists come to explore the oldest civilization on the planet and they are showered with various options here. In various parts of the country they have plenty of Tourist Destinations which they can visit with the best India Travel Packages. India is not just a place for history and culture lovers this is also a place for adventure lover. For them also there are many world class options. In the northern part of the country you can go for trekking or mountaineering and if you love beaches, then move towards southern and western part of the country which throws lot of surprises for everyone. Among all beautiful beach destinations Goa is always all time favorite for visitors not just in India but across the globe. Best thing is that in Goa is that you get variety of options available for hotels, restaurants, cuisine and all other things which make Goa a truly special place. Adding to this you get options in Goa from luxurious to affordable.
---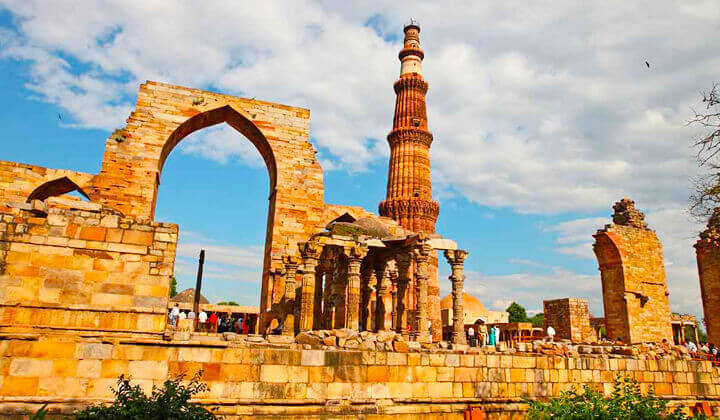 Those who go to other parts of the world for romantic tours like honeymoon should consider India as preferred Honeymoon Destination. You have many beautiful places and options to spend your honeymoon with best India Honeymoon Tour Packages. Apart from romance India has always been known for its spiritual knowledge. Even in ancients time people from all parts of the globe came to India seeking truth of life. This despite thousands years of invasion has remained India's soft power and this aspect people still love to explore. For this knowledge of truth they come to India and visit such pilgrimage places. You can come to India Tour and go on to a Pilgrimage Tour. You can visit places like Haridwar, Rishikesh, Badrinath, Kedarnath, Dwarka, Tripura, Kanyakumari and many more places of spiritual significance. Nature lovers and wildlife enthusiast can look to explore places where there are dense national parks and sanctuaries. You can grab Best India Vacation Packages from Dook International and enjoy an exceptional, exciting journey which you will always remember in your life.

So, you know that you have a destination country India, where you can come again and again and still you will be left with much more to explore. In that situation it is better that you look for a travel partner which offers you the Best India Holiday Packages. And who better than your own Dook International can offer you best travel experience. You can ask for best travel of any kind in India. You can also explore places of your choice which you always wanted to see first when you come to India. India being a big country with so many beautiful travel sites, it is always better that you take a India Tour Package that meets all your requirements like best hotel stay, best sightseeing, transfers and so on. Apart from this all those who wish to have a luxury experience can buy Luxury India Tours and experience the same landscapes in a very different way. You can enjoy the best travel experiences of your lifetime, with Best Luxury India Tours where you are offered a royal experience. These tour packages have been designed keeping in mind all the luxury experiences like accommodation options, travel within and outside cities and so on. So, if you are looking for a luxury trip to India when you want to explore its' beaches, wildlife, and hill stations, then you can surely explore the customized tour packages for your next trip to India. There are India Vacation Packages as well. You can buy one and explore popular destinations like Delhi, Agra, Goa, Himachal, Kashmir, Ladakh, Sikkim, Uttarakhand, Kerala, and Andaman. These packages can be customized as per traveller's need also. Thus the itinerary of the tour can be changed to fit the accommodation and activities as you prefer. Thereby when you Buy India Holiday Packages from Dook International you get a travel partner which offers you variety of options which makes your trip the way you want it. You can plan now to come to India along with your loved ones to get surprises with our all-inclusive travel packages to get an experience of stay, food, sightseeing and everything else that you would appreciate forever.
---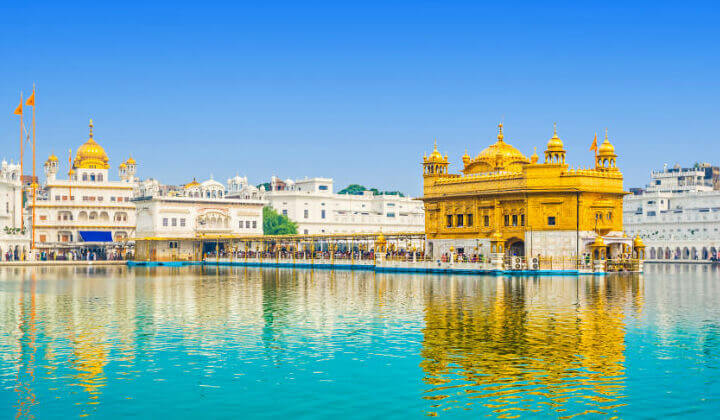 As you can see India can be explored for all possible reasons which one may have. Whether you have love for nature, adventure, culture, spiritual experiences, history, hills, beaches, historical monuments or anything you name it and it is there in India. You can Buy an India Tour Packages as one of the best ways to travel without being worried about so many things. With Dook International's seamless planning, arrangements, and transfers you can anytime book tour packages because this is the best way to explore India, a place so vivid and unique that everyone falls in love with it. Choose your reason to visit India and tell us that. Whether you want a solo adventure trip, seeking a quiet romantic time with your partner, or taking your loved ones for a memorable holiday trip, you would be delighted to say the least when you buy Best India Travel Packages from Dook International. We make sure that you will have the best travel experience to take back home for a long time. All your fancies for lush valleys, snow-capped mountains, pristine beaches, wildlife sanctuaries, adventure sites, UNESCO world heritage sites, and historical, spiritual and cultural hubs, you can get all this and more in one destination called India.

Best Tourist Places to See in India:

Taj Mahal, Agra: Taj Mahal is on top among the 7 wonders of the world and it is pride of India. Taj Mahal is said to be the symbol of love. In the first look itself anyone can fall in love with this ivory white marble mausoleum. On your trip to India Taj Mahal is a must visit place because if you missed it then you missed the best travel experience in India. This over 400 years old site attracts over 7-8 millions of visitors every year. It is located in the heartland of the city of Agra, India. Read More

Qutub Minar, Delhi: Delhi is one of the most attracting cities in India for travellers from across the world. One of the busting cities of the world, Delhi is the capital city of India. Qutub Minar is part of Qutub complex in southern part of the city of Delhi. It is a minaret that forms part of Qutub Complex and is a UNESCO World Heritage Site. Qutub Minar is quite a tall minaret with the height of 73 meters with five storeys with a base diameter of 14.3 meter which reduces at the top of the minaret to just 2.7 meter. Qutub Minar has spiral staircase with 379 steps there. Each story of the Qutub Minar is distinct and each is marked by a projecting balcony. Read More

Golden Temple, Amritsar: Golden temple is known to all across the world. Sri Harmandir sahib or Sri Darbar sahib is popularly known as Golden temple. Located in the Amritsar city in Punjab, India, Golden temple is a sacred place. This is the holiest Gurudwara of Sikkhism. Golden temple is visited by millions of pilgrims and travellers from across the world every year. People go to Golden temple for faith, for exploring and for spending time in a beautiful complex. Read More
---
Khajuraho, Madhya Pradesh: Madhya Pradesh is one state in India with growing tourism. There are many wonderful places here. One of them is Khajuraho. Everyone knows this name because it is so famous across the world. Khajuraho is a century old place in the state of Madhya Pradesh, India. This is a site where group of temples were built centuries ago and still many of them in their beautiful form remains. Khajuraho happens to be one of the most attractive tourist places in India. Khajuraho was built between 950-1050 AD by the Chandela Dynasty. The temples here built during that time were more than 80 in numbers spread over 20 square kilometers. However today only about 25 temples have survived which now spread over 6 square kilometers. Read More

Pushkar Camel Festival: India is a great country of diverse culture and traditions. These can be observed in different festivals celebrated in different parts of the country. You can see colors, dance, cattle, people and more as part of these festivals. One such festival which is celebrated in the state of Rajasthan and Ajmer district is Pushkar Camel Fair. Pushkar is a town in Ajmer district and state of Rajasthan in India. Today Pushkar Camel Fair is popular in the world and so tourists from across the world come here to observe, participate and experience the beautiful colors and expressions of Pushkar camel fair. The festival is celebrated for a week and lot of activities draw attention of tourists here. Rajasthan travel is already quite popular among foreign travellers and they come here to see Jaipur, Udaipur, Bikaner, Mount Abu and other parts of the state. Read More

Beaches of Goa - Part 1: Goa is a state in India which has some beautiful and lively beaches. Goa is probably the coolest place in India for travellers from outside. It has been ranked as the best place for its infrastructure and quality of life in India in recent years. Goa is quite popular for its beaches which is why Goa is visited by large number of international and domestic tourists every year. With rich flora and fauna on Western Ghat range Goa is a biodiversity hot spot. Anyone from outside on an India tour or on Goa Tour must spend few days here to explore the beaches, great hospitality, awesome food, old buildings, nightlife and much more. Goa has over 35 beaches. Calangute Beach, Baga Beach, Sinquerium Beach, Anjuna Beach, Ashwem Beach, are some of them. Read More

Beaches of Goa - Part 2: Goa beaches are famous in India and worldwide which makes the number of travelers visiting Goa goes up every year. From kids to adults, all can have a great time here. Goa beaches offer you great visual sights, lot of fun, water adventure, long walks, peace with nature, delicious sea food, vibrant night life and lot of associate century old sightseeing. So checkout 5 more exciting beaches of Goa. Read More

Beaches of Kovalam, Kerela: Kerela is one of the most sought after tourist destinations not just in India but in entire Asia. Kerela is unique in the sense that it is networked by 44 rivers and it has nearly 600 KM of Arabian Sea Shoreline. Kerela is known for many things. It's culture and tradition, its classical dance Kathakali, its Martial arts, its Ayurveda and siddha, it's exotic landscapes and eyegasmic view, its superb climate and backwaters all combined together make Kerela a must go to travel destination in India. Kovalam beach in kerela is a favorite spot for tourists for decades. Kovalam is known for coconut trees as the name itself means a grove of coconut trees. Read More

Backwaters of Kerala: Kerala is a hot favorite tourist destination in entire Asia region. One of these reasons is backwaters of Kerala. Kerala Backwaters are a chain of brackish lagoons and lakes that lie parallel to the Arabian sea coast which is known as Malabar coast of Kerala in India. This huge network of backwaters in Kerala covers almost half the length of Kerala which includes five large lakes linked by canals which are both man made and natural and is fed by 38 rivers. So this is the immensity of Backwaters of Kerala. Now most amazing thing about the backwaters is that they create magnificent scenic views and when you are in Kerala you cannot simply miss boat tour here on the backwaters. Read More

Hill Stations in Himalayas: Himalaya has been a sense of wonder for people from across the Globe for centuries. Travelers from India and all parts of the world continuously visit India especially for Himalaya tours. Over the years several hill stations in Himalaya attract hundreds of visitors with modern infrastructure in place. Shimla, Nainital, Dharamshala, Manali, Mussoorie, Ladakh, Rishikesh are some very popular hill stations in Himalayas in India. Here are several popular hill stations in Himalayas. Read More

Hill Stations in India: Here we will see some other famous hill stations in India. Ladakh and Spiti valley in the upper regions of Himalaya are one of the most beautiful places not just in India but in the entire world. Other hill stations in Himalayas are easily accessible and thousands of tourists visit them during a year from all parts of the country and the world. Weather, natural beauty, food, people, adventure and much more comes in a single package when you visit these hill stations in Himalayas in India. Read More

Spiti Valley: Travelling is making your fantasy come true. And there are some places on the planet earth which once seen make you experience something which is difficult to express in words. A true traveler goes extra mile and takes risks to explore such places. Talking about such places, Himalaya has plenty of them. Some terrain of Himalaya is tough and one needs to adventurous to go and see these terrains. One such place is Spiti Valley. Spiti Valley sits at an altitude of 12,500 feet above sea level in the state of Himachal Pradesh in India. Spiti valley is a cold desert mountain valley in the Himalayas. Spiti means 'The middle land', the land between Tibet and India. Read More

Road Trip to Ladakh & Spiti Valley: It is known to all that when you are on an India tour then you must visit Delhi, Agra in North, Goa in West, Kerala in South and several other famous tourist destinations in India. But those who love adventure and off the beaten path travel experience they can touch high peaks of Himalayas. Spiti valley by road is once in a life time experience. Then there is the roof of the world known as Ladakh. Road to Spiti from Manali is an absolutely tough terrain but roads going to Leh Ladakh from Manali-Khardungla pass are better and well connected. Ladakh is accessible both by road and by air but road trip to Ladakh has best of travel experience. Read More

Trekking and Mountain Adventure in India: Himalaya has been described by thousands of people in different ways yet no one has been able to spell the beauty and mistery of it in words. Those who have not visited Himalayas want to go there at-least once in their lifetime and those who have been there cannot stop wishing to explore more of it. The existence of Himalayas in India and the topography of various locations give the country the tag of being one of the most fascinating trekking places on the globe. Trekking and mountain adventure in the Himalayas give everyone a chance to gain an insight into the archaic pulchritude of the places along with intriguing flora and fauna of it. In India alone there are several trekking and mountain adventure peaks of Himalayas which one can explore. Read More