North India Cultural And Adventure Tour 10 Nights
Discover the splendour and grandeur if Northern India
Pkg Id

0000159

Destinations

4

Duration

10 Nights

Attractions

3

Price
Imagine going on a peaceful stroll in front of the majestic Golden Temple as the sun sets on the horizon. Having a sumptuous dinner at a local roadside dhaba! Paragliding high above the mighty Himalayas! Witness Northern India and its vibrant diversity on this journey into the rural lands of the Northern plains and the Himalayan foothills.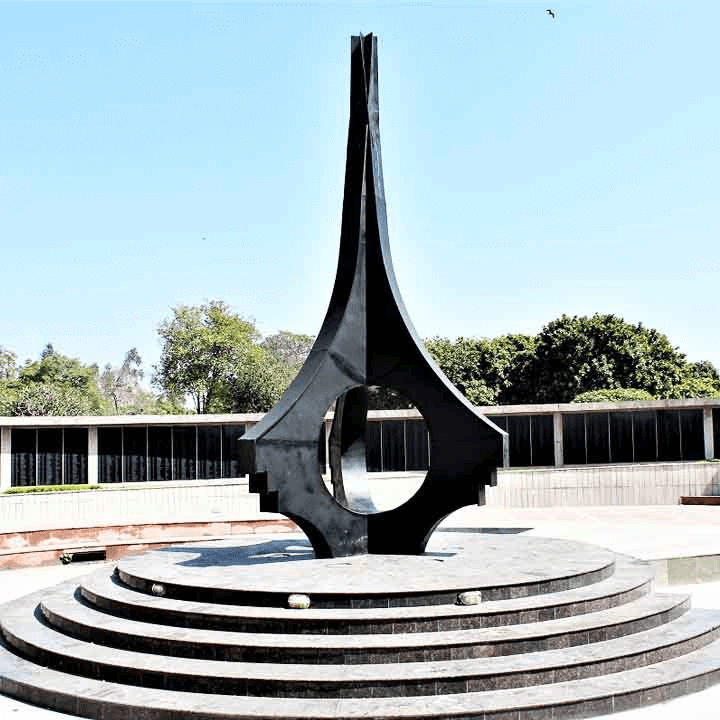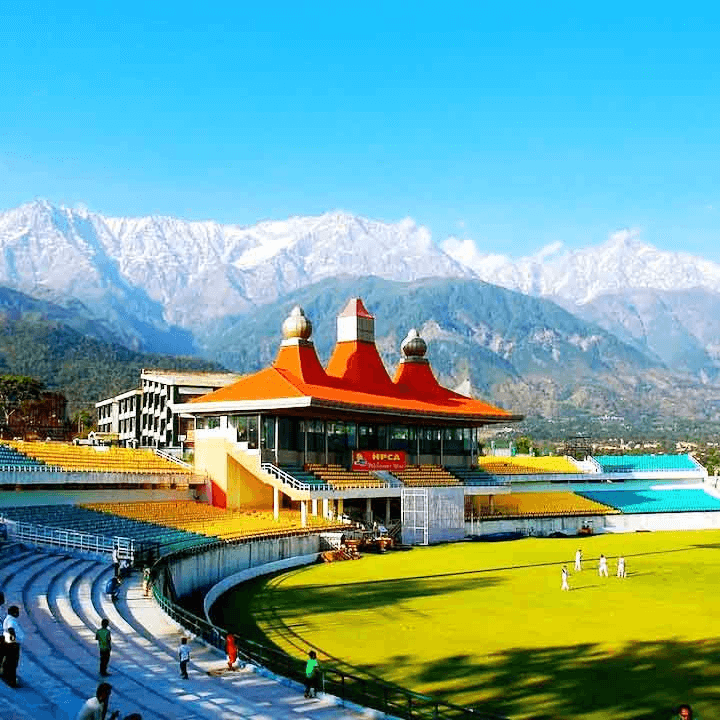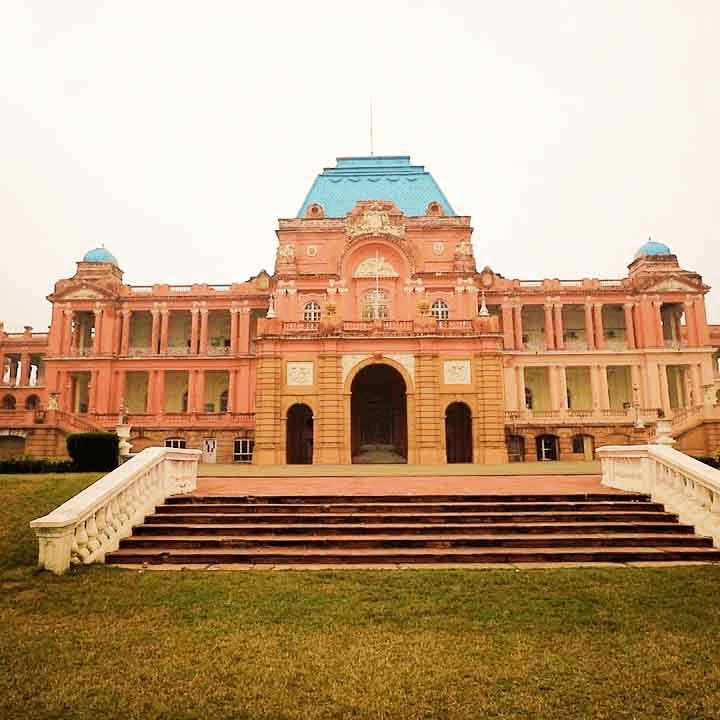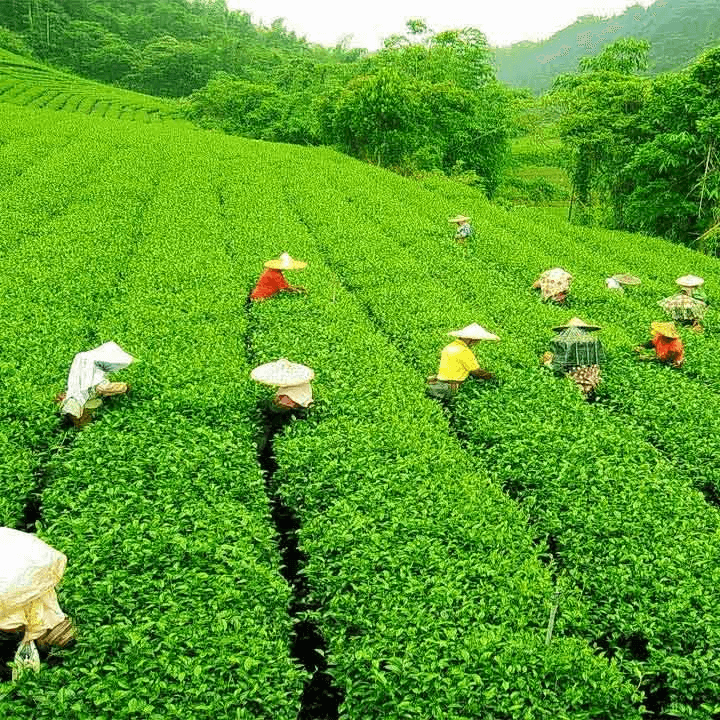 1
Arrive Delhi
On arrival in Delhi, guests will be met at the aero bridge and will be assisted through customs / immigration baggage collection. And you will be transferred to your hotel.

On arrival transfer to Hotel

Check in time is of 1400 hrs.


Spend One Night in Delhi. Your stay is on Bed & Breakfast basis.
2
Delhi- Amritsar
This morning you will be met and transferred to the Airport for your flight to Amritsar.
Amritsar: - Immerse yourself in centuries of history at Amritsar. Home to the beautiful Golden Temple. Amritsar is recognized as the spiritual centre of the Sikh community. This beautiful city was also an important hub of the freedom movement in India.
On arrival in Amritsar Airport you will be met and driven to your Hotel.
Evening proceed on a heritage walking tour of old city to experience the hustle and bustle of the city.
The Heritage walking tour will take you deep inside the narrow lanes and Bye lanes of the 400 year old city of Amritsar. One gets to see Katras, Akharas Bungas, Havelis, and Hatties.
During heritage walking tour you will also visit the streets famous for its food, from many generations. Guests will visit traditional food stalls that developed in the folds of the culture of Amritsar. At each stop guests will see the house specialties. Some of the foods that guests may sample are: Parathana's, (Indian Flatbread) Samosa (triangular deep fried dumplings stuffed with potatoes), Kachori (deep fried dumplings stuffed with an assortment of lentils and spice), Kulfi (Indian ice-cream), Lassi (a yogurt drink), jalebi, (Indian Sweet) etc.
Later you will be taken to a local restaurant for Dinner "Kesar de Dhaba" Must place for visiting This restaurant has been famous from generations.
Followed by visit to Golden Temple (the temple of the Sikhs) and witness the Palki ceremony.
Golden Temple: The magnificent Golden Temple, known by locals as Harmandir Sahib or Darbur Sahib, is surrounded by the holy waters of the Amrit Sarovar. The holy texts of the Guru Granth Sahib are recited daily in the sanctum within this temple. The pool of water is said to have curative properties, and devotees travel here from across the world to bathe in its sacred waters.
The Golden Temple is not only a central religious place of the Sikhs, but also a symbol of human brotherhood and equality. Everybody, irrespective of cast, creed or race can seek spiritual solace and religious fulfillment without any hindrance. It also represents the distinct identity, glory and heritage of the Sikhs.
When the prayers end in the evening, the Shri Guru Granth Sahib (Holy book of the Sikhs) is reverently closed, wrapped in fresh layers of rich silk and muslin, and ceremoniously carried to the palki waiting outside (Palanquin). The palki is shouldered by devout Sikhs and taken to the Kotha Sahib where the Shri Guru Granth Sahib will rest for the night.
3
Amritsar
Morning proceed on a full day excursion to the Punjabi at Lodge (70 Kms / 1 ½ Hours) for a rural Punjab experience.
Punjabi at: - Pronounced Punjab-i-yet, meaning 'being Punjabi', 'essence of Punjab', 'quintessential Punjabi', is meant to be an expression of jest and effervescence of the Punjabi culture and its large heartedness.
Located a little more than an hour's drive from Amritsar amidst vast farm lands, pulsating with vivacity and prosperity, the area though well-connected but once off the tarmac road you are like a million mile away in splendid isolation.
The setting of Punjabi at is just perfect to enjoy the famed Punjabi food, which has been the flavor of India for a long time; so much so that when someone talks about North Indian food, they invariably mean Punjabi food.
On arrival you would be welcomed with a traditional drink, later a cooking demo will be organized and later You will be taken to explore the farmlands nearby, Visit the nearby village dairy, enjoy a bullock cart or tractor ride, cycle around rural landscape – experience Punjab at its purest, visit to local village school.
Return for lunch to enjoy most authentic Punjabi food on charpoys and phattas under a tree. You will be served traditional Punjabi lunch - including Makke Di Roti, Sarson Da Saag, Stuffed Naan, Butter Chicken, Vegetable, Raita and of course Dal Makhni with white butter. Wash your lunch down with a glass of Lassi.
Evening return to Amritsar.

4
Amritsar
Morning visit to Golden Temple to see the community kitchen.
Sikhism developed as an antithesis to the caste ridden and ritualistic forms of Hinduism and developed as a simple religion whose foundation was "sewa" – socially responsibility irrespective of a person's social standing. Thus every Sikh Temple has the famous community kitchen, where it is considered a privilege to assist cooking the food and serving a simple meal to pilgrim and visitors.
Dining in the Guru-ka-Langar, is a once-in-a-lifetime experience. The langar is a wholesome meal served by the kitchens of the Golden Temple as a service to the community. The kitchen feeds devotees at no cost, and donations and assistance are always appreciated.
Later proceed on a trip to Wagah Boarder.
The Wagah Border: - Which separates India from Pakistan, is about 30 kilometres from Amritsar.
Seeing the spectacular beating retreat ceremony that is held here daily is an absolute must. Watch in awe as the Indian and Pakistani soldiers put on a theatrical show of strength as they parade, before lowering the flags and shutting the gates as the sun sets
5
Amritsar – Karpurthala - Chandigarh
This morning you will be met and drive to Chandigarh (235 Kms / 5 Hour).
Chandigarh: the capital of the states of the Punjab and Haryana set at the foothills of the majestic Himalayas was planned by the French architect Le Corbusier after India's independence. The young-at-heart, fast-growing and progressive city is striking for its urban planning, impressive buildings with brise-soleil facades, well-organized sectors and broad tree-lined avenues.
Return to Hotel and Overnight stay at Hotel.
6
Chandigarh
Morning proceed on a city tour of Chandigarh and visit to the Rock Garden.
Rock Garden: The Rock Garden of Chandigarh is a , also known as Nek Chand's Rock Garden after its founder Nek Chand, a government official who started the garden secretly in his spare time in 1957. Today it is spread over an area of 40 acres and located near the Sukhna Lake. It is completely built of industrial and home waste and thrown-away items. It consists of man-made interlinked waterfalls and many other sculptures that have been made of scrap and other kinds of wastes which are placed in walled paths.
Later return to your resort and rest of the day at leisure.

7
Chandigarh- palampur
Morning drive to Palampur (244 Kms / 5 ½ Hours).
Palampur: Palampur is the tea capital of North India. This hill station is not only known for its numerous tea gardens and paddy fields but it also known for its colonial architecture and temples. One can enjoy the scenic beauty of the Dhauladhar range and the slopes of the Kangra valley from Palampur. Palampur and places around it are popular for adventure sports like hang-gliding and trekking.
On arrival; check-in at the Rakkh.
Rakkh: Perched on a hilltop just outside the pretty village of Rakh and surrounded by terraced hillsides and the scintillating Dhauladhars in the distance. Rakkh offers fifteen cottages and two interconnecting rooms with the perfect blend of authentic design using local materials and all the modern comforts one would expect of a boutique property.
Later afternoon you may proceed on Mountain biking. Explore the surrounding countryside on two wheels!
One of experienced activity guides will take you on various trails across the stunning landscapes that flank the resort, with plenty of rest and snack stops along the route. Different trails have been specially designed to cater for differing levels, from beginners to more practiced mountain bikers. Mountain bikes and equipment will be provided for younger guests of 8 and above.
These scenic bike rides take you through the surrounding villages of Rakh and Ghamrota, through local tea estates, past isolated Tibetan monasteries and at the end of the excursion our vehicle will be on hand to pick you up and return you to the resort.
Spend Three Nights at the Rakkh. Accommodation is in Mountain View Cottage with ensuite facilities.

8
Palampur
Morning transfer to Nag rota Railway station to board narrow gauge train to Baijnath Temple. (One of the Twelve Jyotirlingas the most sacred abodes of Lord Shiva)
Baijnath Temple: - has been continuously used for worship ever since its construction in 1204 A.D. The two long inscriptions in the porch of the temple indicate that a temple of Shiva existed on the spot even before the present one was constructed. The present temple is a beautiful example of the early medieval north Indian Temple architecture known as Nagara style of temples.
Later drive back to your resort for Lunch.
Afternoon proceed on a short hiking tour. The immediate area surrounding Rakkh has provided some perfect hiking trails. Step outside your room and within minutes we'll take you on some very special walks, varying in terms of distance, terrain and difficulty level, so there's something for everyone.
Overnight stay at Hotel.
9
Palampur
Morning proceed on a adventure activity "Paragliding".

Hoist your sails up in the skies with our day tours to the world-famous paragliding destination of Bir-Billing – known as one of the premier paragliding spots places the world. Taking off from Billing, you and your flight instructor sail across fourteen kilometres of Himachal skies, with the Dhauladhar mountain range offering a generous panoramic spectacle, and land safely in Bir. Flights are on average 20-25 minutes depending on the conditions.

Afternoon return to your resort and spend rest of the afternoon at leisure

Overnight stay at Hotel.
10
Palampur -Dharamshala- Delhi
Morning transfer to Dharamshala Airport to board flight to Delhi.

On arrival transfer to Hotel.

Spend One Night at Delhi. Your stay is on Bed & Breakfast basis
11
Depart from Delhi- Onward
This morning you will be transferred to the International Airport

As per mentioned in itinerary

English speaking tour guide

Return Airport Transfers on Private basis
General Terms
Please note that these packages are customizable, which means that you will be able to make changes to the itinerary/activity if you so desire. The final payment will be calculated as per the itinerary and inclusions reflected on the confirmatory e-mail sent to you.
Please expect to receive your vouchers 72 hours before your departure date (subject to full payment of your package cost).
Personal expenses such as laundry, telephone calls, room service, alcoholic beverages, mini bars etc., are not included.
In case your package needs to be canceled due to any natural calamity, weather conditions etc. Dook Travels shall strive to give you the maximum possible refund subject to the agreement made with our trade partners/vendors.
The passenger names in the booking form should be exactly as per passports. Dook Travels will not bear any liability for the name change fee, if incorrect names and ages have been added at the time of booking.
Please note that your package includes baggage as per airlines policy. Any addition in baggage will be charged separately.
Standard check-in time at the hotel is normally 2:00 pm and check-out is 11:00 am. An early check-in, or a late check-out is solely based on the discretion of the hotel.
In case the selected hotel is unavailable for booking, an alternate arrangement will be offered to the customer in another hotel of a similar category.
Certain hotels may ask for a security deposit during check-in, which is refundable at check-out subject to the hotel policy.This amount has to be deposited by the traveler.
Please note that Day at Leisure essentially implies that no sightseeing activities have been included for that day.
Kindly be on time for your activities, tours and transfers. Dook Travels will not be liable for missing any activity thus for any refund against it in such cases.
No refund either in part or in full will be made for any unused part of the services provided in the package.
The package price doesn't include special dinner or mandatory charges at times levied by the hotels especially during New Year and Christmas or any special occasions. Dook Travels shall try to communicate the same while booking the package. However Dook Travels may not have this information readily available all the time.
Our package price does not include GST and TCS. Applicable GST and TCS will be charged over and above the package price.
For queries regarding cancellations and refunds, please refer to our Cancellation Policy.
For any paid activity which is non-operational due to any unforeseen reason, we will process the refund & should reach the guest within 30 days refund requisition. Also, for any activity which is complementary and not charged to Dook Travels & guests, no refund will be processed.
Our package prices are on twin sharing accommodation basis thus published prices are applicable for minimum two persons and multiple of two thereon.
As per RBI guideline every foreign traveler has to provide us his PAN details. The Dollar component of package price will be taken out of your BTQ (Basic Travel Quota).
The tour cost does not include any Overseas Insurance Premium, but we strongly recommend buying Overseas Insurance Policy. The same after issuance is non refundable.
These terms are general terms for our tour packages.Any term mentioned in proposal shall be considered part of it and in case of discrepancy term mentioned in proposal shall prevail.
Disputes, if any, shall be subject to the exclusive jurisdiction of the courts in New Delhi.
Payment Policy
Payment schedule depends on destination, time of booking, inclusions, airline and hotel payment policy etc thus it is specific to your package bookining.
Payment schedule will be part of our proposal to you for the package.
If payment is not made as per the schedule provided in the first booking confirmation e-mail, Dook Travels reserves the right to cancel the booking after attempting to get in touch with you. Refunds would be as per the package cancellation policy.
Cancellation Policy
Once Booking received : INR 5000 (Per PAX) + actual Ticket cancellation + Hotel cancellation as per hotel policy+Visa fee if visa is applied.
60 – 45 Days prior to departure : 25 % of land cost + INR 5000 (Per PAX) + actual Ticket cancellation+Visa fee if visa is applied.
45 – 30 days prior to departure: 50% of land cost + INR 5000 (Per PAX) + actual Ticket cancellation+Visa fee if visa is applied.
30 – 10 days prior to departure: 75% of land cost + INR 5000 (Per PAX) + actual Ticket cancellation+Visa fee if visa is applied.
Within 10 days: Full.