The Taj Mahal Wonder of the World
Taj Mahal - The ivory-white brilliance
Taj Mahal
is on top among the
7 wonders of the world
and it is pride of India. Taj Mahal is said to be the symbol of love. In the first look itself anyone can fall in love with this ivory white marble mausoleum. On your trip to India Taj Mahal is a must visit place because if you missed it then you missed the best travel experience in India. This over 400 years old site attracts over 7-8 millions of visitors every year. It is located in the heartland of the city of Agra, India. Locals, foreigners everyone who sees Taj Mahal for the first time instantly loves this marvel piece and at the time he leaves he wants to come back here. This is how beautiful Taj Mahal is. So to say that Taj Mahal is must see tourist place in India is absolutely right. Literal meaning of Taj Mahal is Crown of the Palace and Taj Mahal is located at the bank of Yamuna River in Agra city. You must walk towards the Taj Mahal after entering the premise to get the real feel of Taj Mahal. Unlike many other Mughal sites big in size in India, Taj Mahal stands out among all of them and it stands out among every other beautiful sites in the world which makes it the first wonder of the world.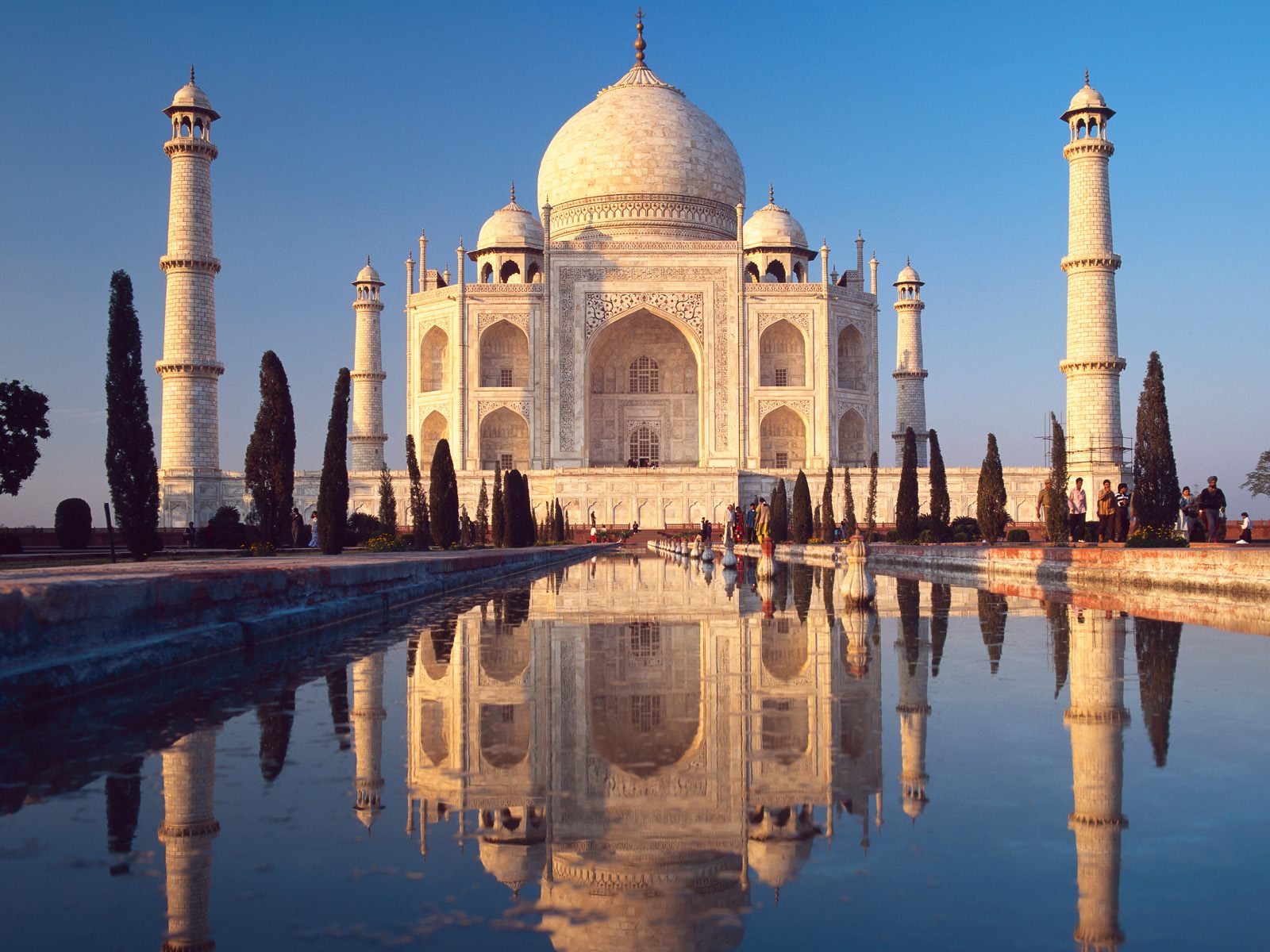 The Taj Mahal
was commissioned by Mughal emperor Shah Jahan in 1631 and he got it built in the memory of his wife Mumtaj Mahal who was a Persian princess and she died while giving birth to 14
th
child. The imperial court of the Taj Mahal documents the grief of Shahjahan for her wife after her death. This represents the beautiful love story which was the inspiration behind the construction of this beautiful art work known as Taj Mahal. The main mausoleum was completed in 1643. Adjacent buildings and garden took five more years to complete. So Taj Mahal also happens to be world heritage site designated by UNESCO. Agra city in the state of Uttar Pradesh, Inida is known by Taj Mahal principally both in India and the world. You would love to spend minimum 3-4 hours here if not more. Agra tour from Delhi is quite popular among the foreign visitors. Apart from Taj Mahal, Agra also has Agra Fort and FatehPur Sikri (One hour drive from Agra) two major Mughal time monuments to see. Adjacent cities Mathura and Vrindavan are also quite popular tourist sites as they host numbers of beautiful temples and other places to see.
Taj Mahal
is the most elaborate tomb ever erected. One can visit Taj Mahal from early morning to evening. This is best piece of Indo Islamic architecture in India. Taj Mahal is recognized as architectonic beauty and it has a rhythmic combination of solids and voids, concave and convex and light shadow; such as arches and domes which further increases the aesthetic beauty. The colour combination of lush green space reddish pathway and blue sky over it show cases the monument in ever changing tints and moods. The relief work in marble and inlay with precious and semi precious stones make it a monument apart. The four free standing minarates around the main mausoleum adds a great dimension to the architecture. The four minarets provide not only a kind of spatial reference to the monument but also give a three dimensional effect to the edifice.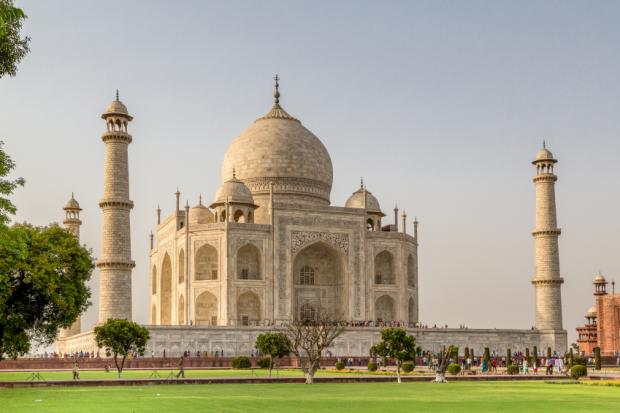 So when you enter the Taj Mahal the first view from the front at a fair distance gives you the first magical experience of this white marble architectural brilliance of 17
th
century. You take a view of it then start capturing the image in your cameras. Walking up-to the main domed white mausoleum you can see water lane also. On two sides of the main mausoleum are two other beautiful domed mausoleums and gardens around. Behind the Taj Mahal is flowing Yamuna River which throws spectacular view to the Taj Mahal when seen from a fair distance from outside Taj Mahal. The tomb, mosque, guest house, main gate and the overall Taj Mahal complex have maintained the conditions of authenticity at the time of inscription. Although an important amount of repairs and conservation works have been carried out right from the British period in India but fortunately these have not compromised to the original qualities of the buildings of Taj Mahal. Taj Mahal is traveler's delight in the first place and you can come to Agra to see Taj Mahal any time of the year. However summers are too hot so other seasons especially winter is the best time to visit Taj Mahal. Along with your visit to Taj Mahal you can explore food and market of Agra city also.