5 Best Hill Stations in India
In the last article we explored some of the famous hill stations in Himalayas like Shimla, Manali, Mussoorrie, Dharamshala and Nainital. In this article we will see some other famous hill stations in India. Ladakh and Spiti valley in the upper regions of Himalaya we have explored as they are one of the most beautiful places not just in India but in the entire world. Other hill stations in Himalayas are easily accessible and thousands of tourists visit them during a year from all parts of the country and the world. Weather, natural beauty, food, people, adventure and much more comes in a single package when you visit these hill stations in Himalayas in India.
5 Best & Famous Hill Stations in India
1. Rishikesh

Rishikesh
is located in Uttrakhnad and is quite a hot destination for people who seek spirituality or adventure or both at one place. Rishikesh is located in the lower region of Himalaya and is the connecting point to some pilgrimages in the Himalayas like Kedarnath, Badrinath, Gangotri and Yamunotri. These four pilgrimages are also popularly known as Char Dham. People come to Rishikesh for Spiritual retreat as Rishikesh along with Haridwar has a special place in India. Both are considered quite a sacred place and river Ganga plays an important role in this. But even if you are not for spirituality, Rishikesh is a happening place for adventure lovers and those who just want to spend some peaceful time also find Rishikesh a place to be. Rishikesh is 6-7 hour journey from Delhi by Road. For adventure lovers River rafting, Bunjee jumping, camping, trekking are some activities they love to explore here. Some of the main tourist attractions of Rishikesh are Lakshman Jhula, Swarg Ashram, Triveni Ghat, Gita Bhawan and more.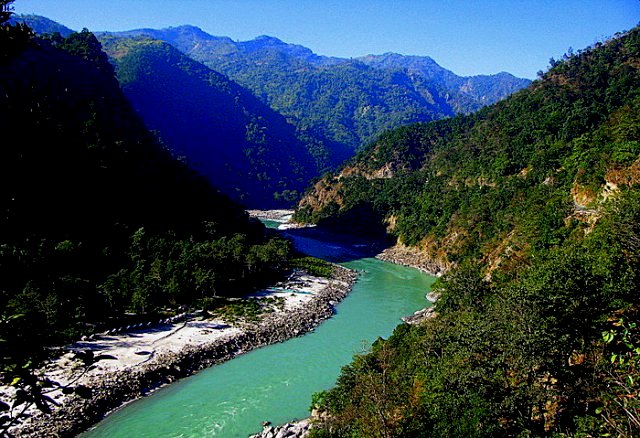 2. Kullu

Kullu is another famous hill station in India. Located in the state of Himachal Pradesh and on the bank of Beas River Kullu is a broad open valley which is formed by Beas River between Manali and Largi. Kullu is a famous place for its temples, picturesque beauty and its majestic hills covered with forest where you will find pine, deodar and sprawling apple orchards. Kullu valley is placed in such a way that it is sandwiched between Pir Panjal, Lower Himalaya and great Himalayan ranges. Kullu is famous for sightseeing and also for shopping. You can see main tourist attractions here of Kullu which are Kali Bari temple, Raghunath Temple, Mahadevi Tirth Temple,Raisoon, Shoja, Nggar and Bijli Mahadev Temple. You can shop here in famous Akhara Bazaar where you can shop woolens made by locals. You can reach Kullu from Delhi via road and the nearest airport is at Bhuntar Town. Kullu Holi is quite famous and is celebrated for two days.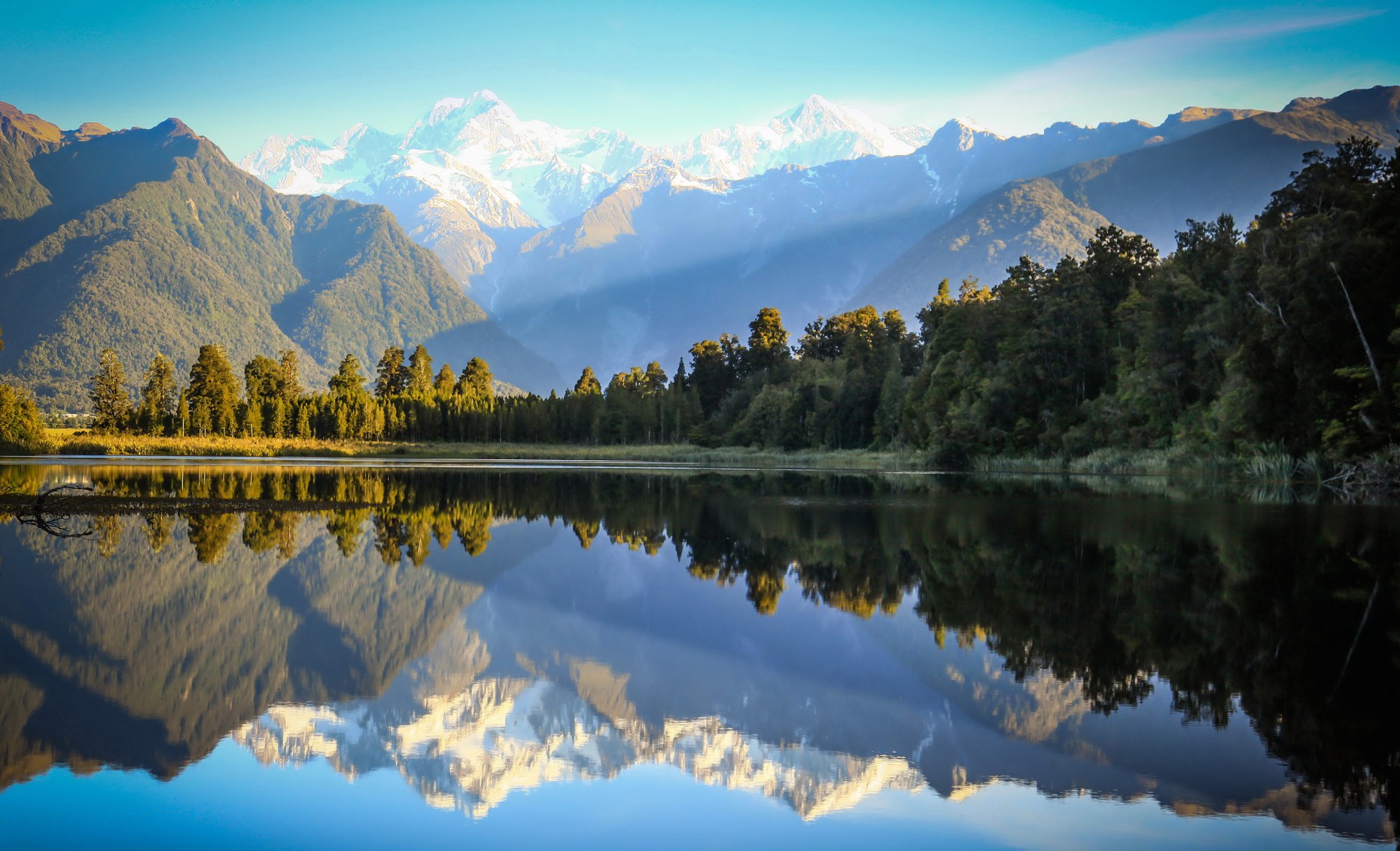 3. Dalhousie

Dalhousie is yet another one of the best hill station in India. Dalhousie is in Chamba District in Himachal Pradesh and when you visit Dharamshala, you can go 92 KM more to reach Dalhousie. Dalhousie is located at the height of 1,970 m above the sea level and is situated on 5 hills. You will see colonial touch in Dalhousie in its buildings and architectures. Like other hill stations Dalhousie also has many tourist attractions. Some of them are Dainkund Peak, Khajjar, Bakrota Hills, Village Lohali, Dalhousie Cantonment, Sadar Bazaar, Tibetan Market, Panchpula, Kalatop Forest and Salooni. If you want to enjoy majestic views in Dalhousie then you must go to Alla which is a potato field and offers mesmerizing landscape views and if you are looking for breathtaking views then you should go to Salooni which is 50 KM from Dalhousie.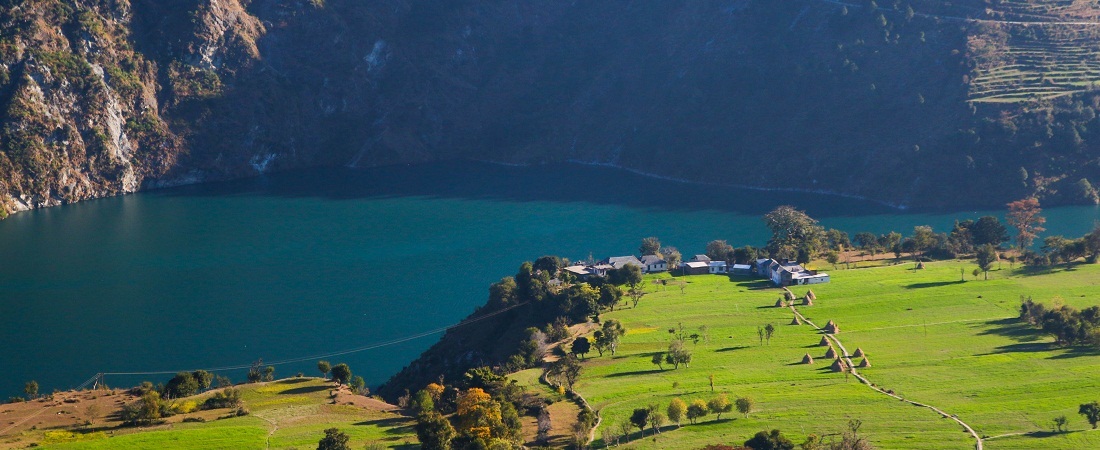 4. Darjeeling

Darjeeling is in the eastern part of India. Darjeeling is in the state of West Bengal and is a dream tourist destination and hill station in India. Darjeeling is located at the height of 2,042 m above the sea level. Darjeeling is famous for its Tea industry and superb views of Kangchenjunga which is the world's 3rd highest mountain and Darjeeling Himalayan Railway which is a World UNESCO World Heritage Site. Darjeeling has seen thousands of foreign visitors every year. Another famous attraction of Darjeeling is Toy Train. In Darjeeling you can see British Style school buildings and you can experience varied culture here. You will be lured by amazing and dazzling snow capped peaks of Kangchenjunga. Then there are beautiful tea gardens, the orchids, pines and Cute Himalayan Toy Train which when whistles passing through mountains gives you a feel of majestic music. Along with great sight seeing experience you will also enjoy the food and shopping in Darjeeling.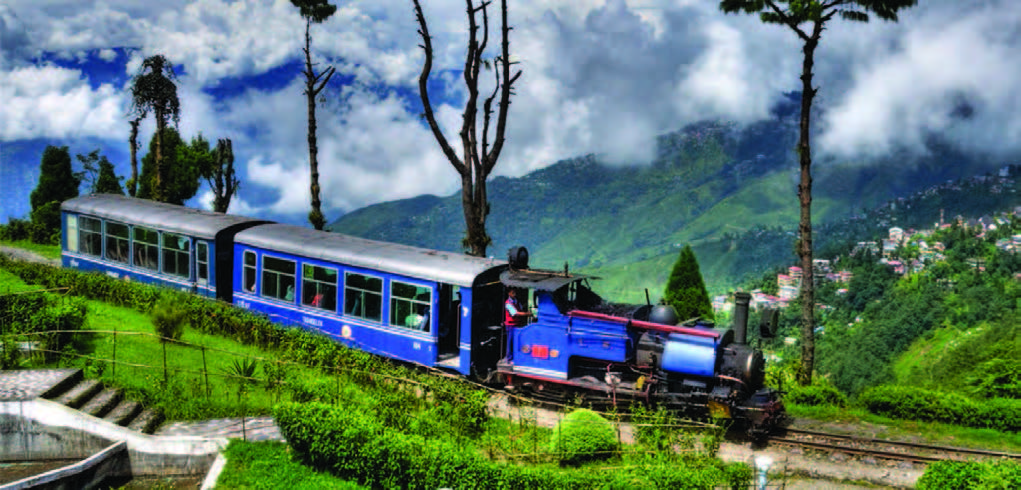 5. Gangtok

Gangtok is another hill station in India which is quite famous among domestic and foreign visitors. Gangtok is the capital city of Sikkim. Gangtok is located in the Eastern Himalayan range and is located at the height of 1,650 m above the sea level. Gangtok is like a fairy-tale land with its flowing rivers, snow capped hills, and lush rice terraces. The main places of attraction are Tsuk-La-Khang monastery, Lal bazaar, Dul-Dul Chorten and Jhang Club Chortan, Institute of Tibetology, etc. Among the nearby places there is Rumtek Monastery, Tashiding Monastery, Pemayangtse Monastery,Yuksom, Mangan to name a few. Gangtok also offers magnificent views of Kangchenjunga and Gangtok is one of the most beautiful hill stations not only in India but in the entire world. Gangtok is a paradise in the northeast part of India.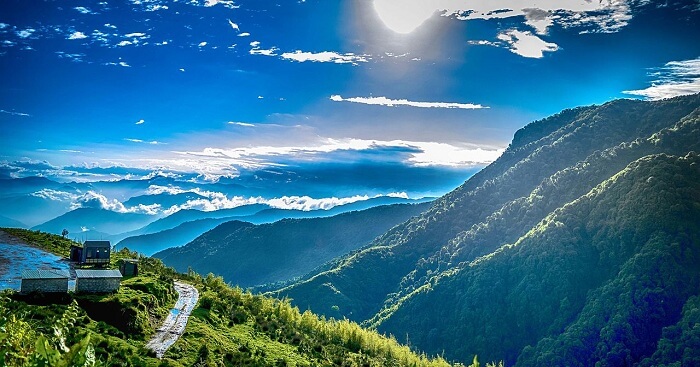 So these are few other Famous hill stations in India. Though there are more hill stations in India but for now we can close with these. These are popular anyway so anyone who is on a India tour must visit these hill stations in Himalaya.