Beaches of Kovalam in Kerela
Kerela is God's country. Kerela is an absolute delight for travellers. Kerela is one of the most sought after tourist destinations not just in India but in entire Asia. Kerela is unique in the sense that it is networked by 44 rivers and it has nearly 600 KM of Arabian Sea Shoreline. Kerela is known for many things. It's culture and tradition, its classical dance Kathakali, its Martial arts, its Ayurveda and siddha, it's exotic landscapes and eyegasmic view, its superb climate and backwaters all combined together make Kerela a must go to travel destination in India. Kerela which sits on tropical Malabar'c coast in India is famous for its palm lined beaches and backwaters. So in this article we are going to explore
Kovalam beach in kerela
. Kovalam beach in kerela is a favorite spot for tourists for decades. Kovalam is known for coconut trees as the name itself means a grove of coconut trees. Let us see Kovalam a little closer to know and feel it better.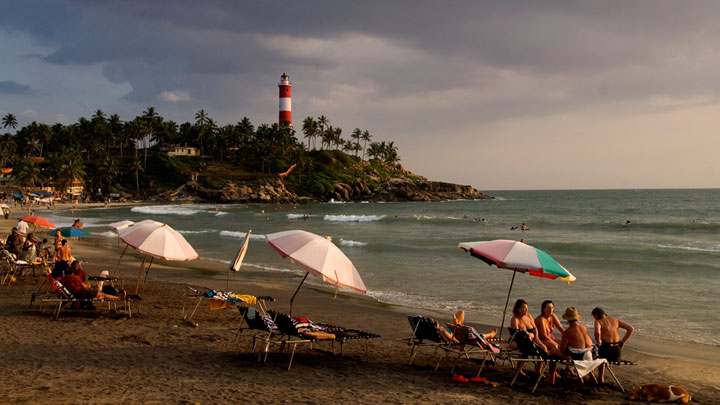 Kovalam
is a beach town in Thiruvananthapuram city in Kerela by the Arabian Sea. Kovalam is world known beach and it has three adjacent beaches as well. One who laves to sit in the harmony of calm water must sit on the shore of Kovalam and those who love to dive in the calm sea water must bathe here as a massive rocky promontory on the beach has created a beautiful bay of calm waters. First attention that this beach received was when the Regent Maharani Sethu LaxmiBai of Travancore constructed her beach resort named Halcyon Castle here at the end of 1920s. After that this place caught public eye and then their European guests of then Travancore Kingdom saw the potential of developing Kovalam beach as tourists destination in 1930s. Since then
Kovalam beach
started becoming popular. However it got limelight only in the early 1970s when masses of hippies arrived here. After that Kovalam did not look back and a simple fishing place became a super popular tourist destination in Kerela and India.
Kovalam
has three
adjacent crescent beaches
in its 17 KM coastline which are separated by rocky outcropping. These three beaches are Lighthouse beach, Hawah beach and Samudra beach. Lighthouse beach is most famous and visited by tourists among the three and Hawah beach ranks second here. The lighthouse on the lighthouse beach is made of stones, is red and white bands colored and is of the height of 118 feet. At the night the lighthouse beach throws a great charm with lighthouse intermittent beams. If you love to witness a unique aquarelle on moonlit nights then you must be at Hawah beach which is a paradise at the north side. If you want to walk along the sea wall then go to Samudra beach. Here you will get to see waves lashing on the rocks below which is truly awesome to see. There is Ashoka beach also a part of
Kovalam beach
.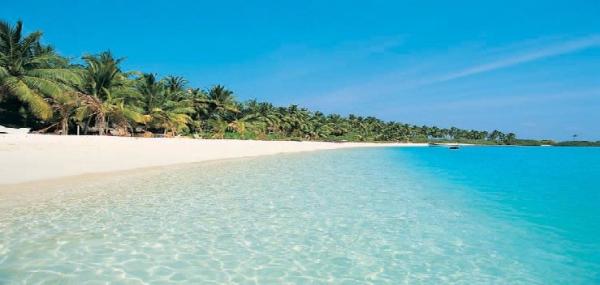 Swimmers find Kovalam a great place as the shallow waters here stretch for hundreds of meters. You will find plenty of shops here selling all kinds of items and services so they make your time here worth enough. So the leisure options for travelers at the
Kovalam beach
are plenty. You can enjoy sunbathing, swimming, herbal body toning massages, beautiful and special cultural events and catamaran cruising. Your life becomes greater at these beaches when sun starts going down and so from the late in the day to well into light life here is absolutely lively. You can find everything at the beach complex which includes a string of budget cottages, Ayurvedic health resorts, and convention facilities, shopping zones, swimming pools, Yoga and Ayurvedic massage centres. Accommodation range is wide going from five star hotels to economy hotels and so is the case with food which ranges from continental varieties to local South Indian foods. So when you are at Kovalam you can visit Karamana River, Vellayani Lake, Halcyon Castle, Kovalam Art Gallery, Valiyathura Pier, Neyyar Dam, Aruvikkara Dam, Thiruvallam Parasurama temple and Vizhinjam Rock Cut Cave Temple. As the Kovalm beach is just 16 Km away from the city of Thiruvananthapuram so you can choose to stay near Kovalam and then visit the Thituvananthanam city from here only. In the city also you can visit Napier Museum, The Sri Chitra Art Galley, The PAdmanabhaswamy Temple, Ponmudi hill station and few other exciting places. Getting to Kovalam beach is easy as the nearest Airport is Trivandrum International Airport which is just 10 KM away and the nearest Railway station is Thiruvananthapuram Central which is just 16 KM away. Best time to be at Kovalam is from Septemer to March. So your reason might be medical tourism, cultural tourism or something else to visit Kerela but for all reasons you must visit Kovalam and its adjacent beaches to get a great travel experience.