5 Best Beaches of South Goa
In the last article we saw how beautiful Goa is because of its beautiful beaches which are over 35 in numbers. Once you decide to be in Goa, you will not experience a single moment where there is no excitement. The very essence of Goa and the people here lies in the fact that it touches every tourist guests in the city. The oldness and newness in Goa is a perfect combination for everyone to see.
Goa beaches
are neatly tucked into the western coast of India. Goa beaches are famous in India and worldwide which makes the number of travelers visiting Goa goes up every year. From kids to adults, all can have a great time here. In the last article we saw
5 Beaches of North Goa
. In this article we will see 5 more
famous beaches of South Goa
. Your India travel package must include Goa tour because your trip to India would be incomplete if you don't visit Goa. Goa beaches offer you great visual sights, lot of fun, water adventure, long walks, peace with nature, delicious sea food, vibrant night life and lot of associate century old sightseeing. So let us see 5 more exciting
beaches of Goa
.
5 Best Beaches of South Goa
1. Miramar beach  
Now here is Miramar beach, one of the most visited beaches of Goa. Located just 3 KM south-west of Panji, Miramar is visited by hundreds of people mostly tourists every day. The beach is located at the confluence of Mandovi river and the Arabian sea.The beach was originally named Porta de Gaspar Dias by the Potugese which was changed to Miramar. The beach is small in size and hosts some events here. This is quite an Urban Beach and is often said to be similar to that of Chowpatt in Mumbai. The Miramar beach is one of the two beaches in Panjim so one can enjoy lot of activities here in the city also like visiting churches or shopping from the street vendors and so on. Tourists have plenty of options of hotels, restaurants, cafes and food centers. The familiar atmosphere is loved by the tourists.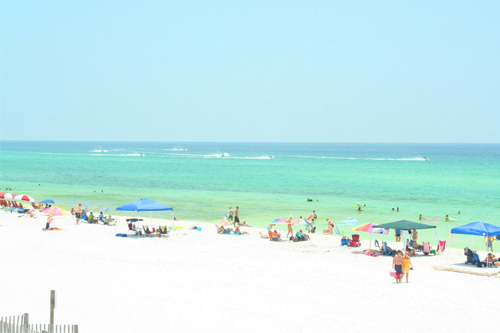 2. Vagator beach
Vagator beach is the most photographed beach of Goa. It forms a bay that curves from the headland to the hillock crowned by the Chapora fort. This is among one of the best beaches of Goa. The Vagator beach is beautifully set amidst the cliffs where you can relax on soft and white sand. Coconut trees can be seen for a vast stretch. Located only 21 KM away from north of Panji, Vagator beach is absolutely a perfect place for having great time. Anjuna beach is on the southern side of it. Vagator beach is little laid back in comparison to some of the beaches here, but it is still greatly paved into party culture. Vagator is famous among tourists from the western countries along with Indians who love to see sunset here from dramatic red cliffs which looks down on the shores. During the tourist season you will find plenty of places where you can dance to great music. Also there are good numbers of Mediterranean and Indian cafes which serves great variety of food and drink. In recent years Vagator also hosts widely popular Sunburn festival.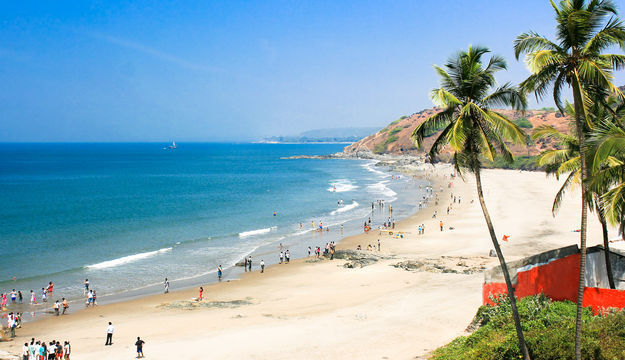 3. Bambolim Beach
Bambolim beach is in North Goa. The beach is a paradise for those who look to stay away from heavy crowds. They can enjoy sand and surf without a hassle. The shoreline is a stretch of sand and rocks and with swaying coconut palms which are lined on the side of the land. One can relax here in the cool and shady place. The beach is only 7 KM from Panji. The beach is best from October to March which happens to be tourist season in Goa as well. During the monsoon from June to September also the Bambolim beach has its own charm but one should avoid swimming in the beach as it is not safe. One can enjoy beach picnic here with peaceful and solitude surroundings. The beach is closest place to University of Goa, so the students also come here to chill out. Though the beach is less crowded and so you will not see lines of vendors and shacks but you can certainly enjoy stretch of golden sand interspersed with rocky outcroppings, and not to miss the blue waters of the Arabian Sea.

4. Candolim Beach
One of the greatest attractions of Candolim is Sunburn festival hosted here in the month of December. Another highlight of the Candolim beach is the skiing and parasailing here as one gets the best of facilities. Also other water sports are quite popular here. Candolim is one of the best and also among the longest beaches of Goa. Located only 13 KM away north of Panji, Candolim is the first beach that can be approached from the city and it sits as a gateway to the other famous beaches here.  
The beach begins at Fort Aguada and merges with Calangute beach at the end of it. The beach is calm and tourists come here to enjoy the scenic beauty of the sand and the sea added by scrub covered dunes at the back of the beach which is quite popular among the visitors. One who wishes to stay little away from the crowd and still want to enjoy should come to Candolim beach.

5. Colva Beach
Colva beach is one of the most important and best beaches in South Goa. Colva beach is known for its romantic evenings. Adding to this the tourists can experience great sea food and most happening nightlife in Goa. Colva has got all the modern resort complexes, tourist cottages, disco, several stalls, eateries and guest houses. Shores of Colva beach is lined up by coconut palms and 25 KM of powder white sand. Colva beach is quite a famous and most loved tourist destination today in Goa. The beach is 39 KM away from the capital city Panji but it has gained huge popularity lately among the travellers. The beach is highly crowded almost all the time in a year. One famous attraction in Colva is the Church of Our Lady of Mercy which is famous for its miracle status of Menino Jesus.  And when you walk from the church to the beach along the road you can find all the facilities located right there.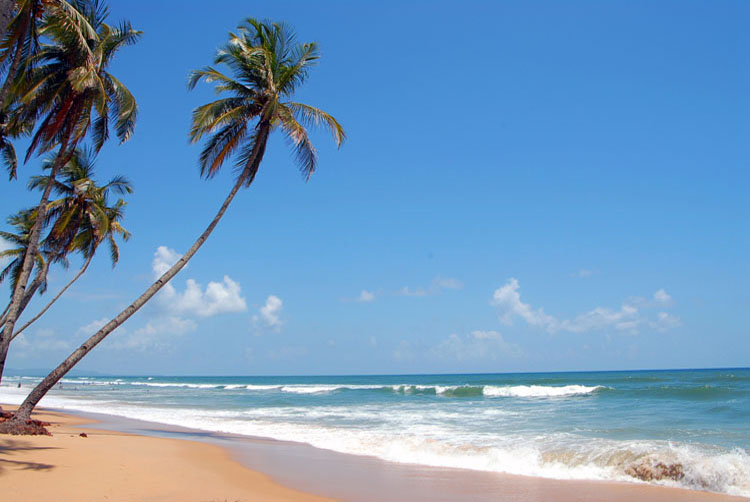 These are another
5 exciting beaches of South Goa
. But there are more. Some are quiet and less crowded but offer you peaceful time with presence of scenic beauty of nature. People here are quite hospitable and the culture is worth exploring. On your India travel package or Goa travel package you must spend time on these beaches to get the best experience in Goa.