Forts And Palaces With Magnificent Indian Wildlife 10 Nights
A royal affair: hop around India's best forts and palaces
Pkg Id

0000156

Destinations

4

Duration

10 Nights

Attractions

11

Price
India is a land with untold historical riches, evident in the different types of architecture dating back to the Bronze Age. Check out these magnificent architectural testaments to the yesteryears with a customized trip to India's best forts, palaces and museums. End the tour feeling like a royal going on a hunt at Ranthambore, where you track and shoot tiger. With your cameras of course!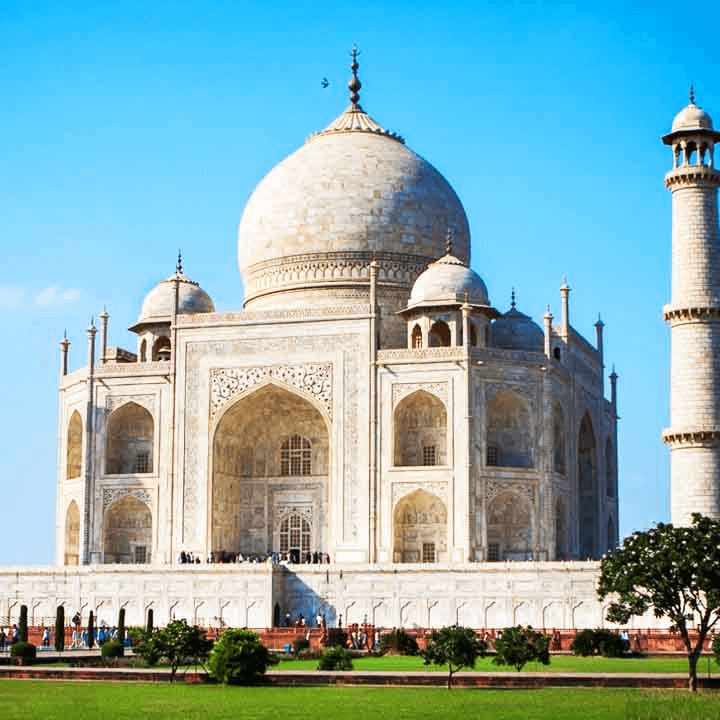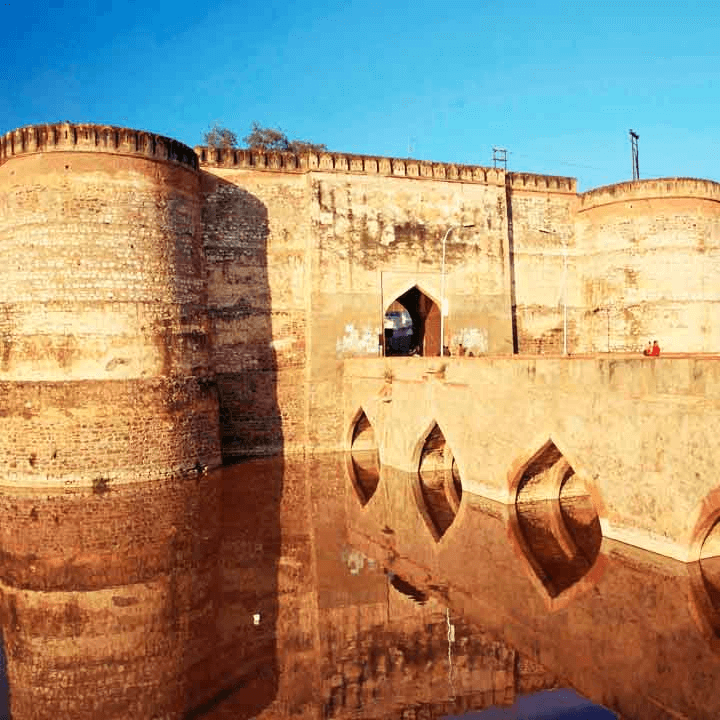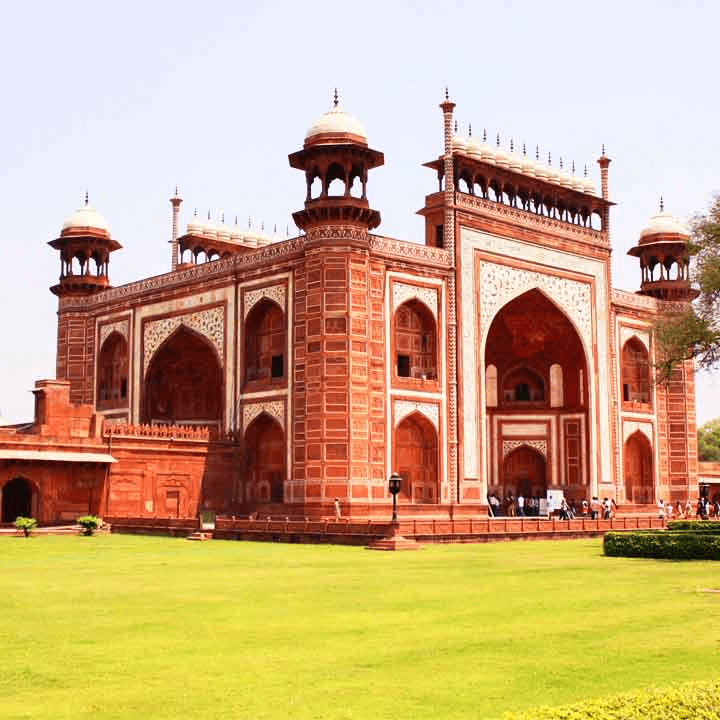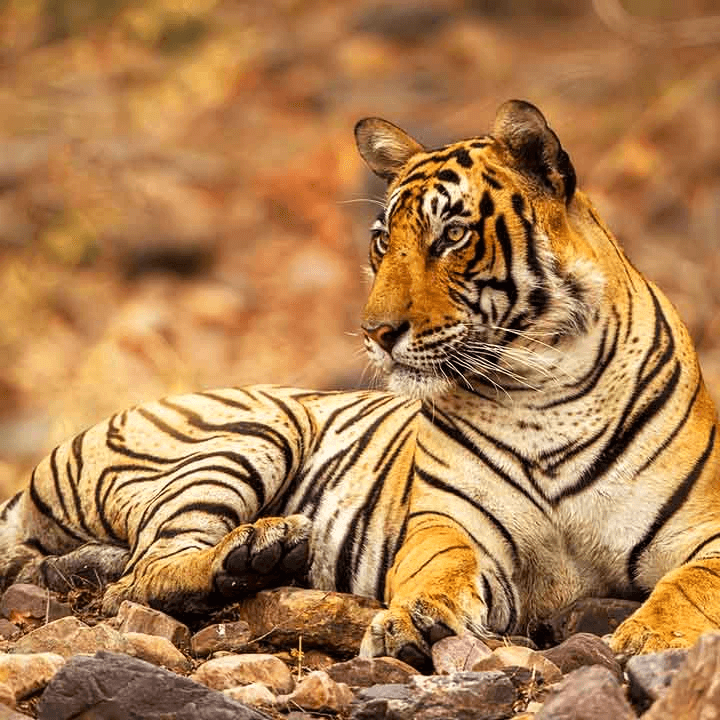 1
Arrive Delhi
On arrival in Delhi, guests will be met at the aero bridge and will be assisted through customs / immigration baggage collection. And you will be transferred to your Hotel.
Delhi: The planning of New Delhi started in 1911 under the guidance of Sir Edwin Lutyens; this was following the declaration made by King George V at the Delhi Durbar.
Delhi is steeped in history, which dates back to 3000 years. 'Indraprastha', the seat of the Pandavas in the early centuries of the era, was situated in Purana Quila and is believed to be Delhi's earliest city.
The Imperial:The Imperial, New Delhi's landmark Hotel, is located on Janpath, the erstwhile Queensway. The restored 1930's Victorian – style building is a perfect confluence of old-world charm and modern day conveniences.
Spend Two overnight at The Imperial. Accommodation is in a Heritage Room with en suite facilities.
Your stay is on bed & breakfast basis.
2
Delhi
Morning at leisure for independent activities.
Afternoon proceed on tour of Old Delhi visiting: Chandni Chowk: Take a rickshaw ride in Chandni Chowk which was once the grandest of markets in India. Even though today Chandni Chowk appears choked with congestion, it retains its historical character.
Spice Market: Khari Baoli is a street in Old Delhi known for its wholesale grocery and Asia's largest wholesale spice market selling all kinds of spices, nuts, herbs and food products like rice and tea. The market is operating since the 17th century.
Jama Masjid: The Jama Masjid of Delhi is the principal mosque of Old Delhi in India. Commissioned by the Mughal Emperor Shah Jahan, builder of the Taj Mahal, and completed in the year 1656 AD, it is the largest and best-known mosque in • India. It lies at the origin of a very busy central street of Old Delhi, Chandni Chowk.
And end your tour with High Tea at Dharampura Haveli where the children have the opportunity of flying kites or have Heena painting.
Haveli Dharampura: with its distinctive features is attributed as Late Mughal style though parts of it has the influence of the 20th Century architecture.
During Mughal and late Mughal Period, a large numbers of Havelis were built by the courtiers.
Evening visit to Dance Academy, for a small interaction with a Bollywood style dance teacher, and a small dance class over Bollywood songs.
3
Delhi - Agra
Morning drive to Agra.
Agra: The city of Agra flourished under the patronage of the emperors Akbar, Jahangir and Shah Jahan and attracted artisans from Persia and central Asia. Agra is where Emperor Shah Jahan engraved his immortal love for his Empress in marble, the Taj Mahal.
On arrival check in at ITC Mughal.
Afternoon proceed on Mughal Heritage Walk with a guide.
Visit the small village of Kachpura, a rural settlement, with a stunning backdrop of the Taj Mahal. The youth from the community, who have been trained up as tour guides, take you through the village allowing you to real get a feel of village life.
Sunset visit of Taj Mahal from Mehtab Bagh Side ( Located across river Yamuna / Taj Mahal close on Friday)
Taj Mahal: Said to be one of the most elegant and a harmonious building in the world, Taj Mahal is the manifestation of the wealth and luxury of Mughal art as seen in its architecture, garden design, painting, and calligraphy.
Spend Two Nights, Accommodation is in a Royal Mughal Suite, Your stay is on Bed & Breakfast Basis.

4
Agra
Re- visit Taj Mahal at Sunrise.
After visit to Taj Mahal Return to Hotel for breakfast. Later proceed on a city tour of Agra, visiting Itmad-Ud-Daulah: After Taj Mahal and Agra Fort, the monument that is most important in Agra is the Tomb of Itmad-Ud-Daulah or "Baby Taj" as it is called sometimes. A highly ornate edifice, this mausoleum is considered as the imminent precursor of the Taj Mahal as far as elaborate carvings and inlay work are concerned.
Though the structure does not have much to offer architecturally, it makes a clear departure from the earlier Mughal tombs built during the period and is softer with lot of inlay carvings.
After visiting Itmad-Ud-Daulah, drive onto the Agra Fort in a decorated horse carriage,
Agra Fort: The red sandstone Agra Fort was renovated and converted into a palace during Shah Jahan's time, and reworked extensively with marble and pietra dura inlay. Notable buildings in the fort include the Pearl Mosque, the Diwan-e-Am and Diwan-e-Khas (halls of public and private audience), Jehangir's Palace, Khaas Mahal, Sheesh Mahal (mirrored palace), and Musamman Burj.
Afternoon at leisure.
Return to Hotel and Overnight stay at Hotel.
5
Agra - Bharatpur - Ranthambhore
This morning you will be transferred to Bharatpur Railway Station for train to Ranthambhore. (Dep 1030 / Arr 1255 Hrs / Golden Temple Mail Air Conditioned Sleeper Class)
Ranthambhore National Park: - Ranthambhore National Park is known for its small population of friendly tigers, who do not seem to shy away from the approach of humans. Tucked between the rugged Aravalli and Vindhya hills, the reserve also boasts a spectacular landscape filled with border-strewn highland plateaus, lakes and rivers. A hunting ground for the local maharajahs until 1970, the park has since become a refuge for hundreds of species of birds, mammals and reptiles.
On arrival transfer from Railway Station to Hotel Khem Villas, Ranthambhore.
Khem Villas - the lodge's 20 acres of grassland, lakes and forest were hand-planted years ago, cultivating a flourishing natural habitat for myriad wildlife and Because of its proximity to the Ranthambore National Reserve, you can occasionally witness the pug marks of various wild animals such as jackals, leopards and tigers.
Afternoon game drive by exclusive jeep.
Spend Two nights at Khem Villas. Accommodation is Cottage with en suite facilities.
Yours stay is on Full board with schedule game drive.
6
Ranthambhore
Morning and afternoon game drive in an exclusive jeep

7
Ranthambhore - Jaipur
Morning game drive by exclusive Jeep. Later drive - 3 ½ Hours to Jaipur.
Jaipur: Founded in 1728 by Maharaja Sawai Jai Singh, Jaipur is where modernity and tradition exist side by side. The walled city, vibrant with colours, houses the City Palace, an astronomical observatory and a bustling bazaar where artisans fashion puppets, silver jewellery, lac bangles and other handicrafts in their workshops.
Upon arrival in Jaipur, you will check-in at The Taj Rambagh Palace.
Taj Rambagh Palace: In the finest tradition of Rajput hospitality, the Rambagh Palace offers its guests a taste of royal living – a luxury and extravagance that was once the sole preserve of kings.
Evening enjoy short tour of the Palace organized by the Hotel for all the In- house with a glass of champagne /Wine followed by Cultural program.
Spend Three Nights at The Taj Rambagh Palace, Jaipur.
Accommodation is in a Palace Room.
Your stay is on Bed & Breakfast Basis

8
Jaipur
This morning guests will be taken on a guided tour of the Amber Fort and Albert hall.
The Amber Fort is located 11 km from Jaipur. It was the ancient citadel of the ruling Kachhawa clan of Amber, before the capital was shifted to present day Jaipur.
Albert Hall Museum: In Jaipur is the most stunning museum. This beautiful museum is modelled along the popular Albert Museum of London and deeply represents the Indo-Saracenic style of architecture. The museum houses the unique collection of ancient stuffs like beautiful crafts work, ceramics objects, sketches, models, wood work, toys, dolls, common history examples, such as Egyptian Mummy and the well known Persian Golden Carpet.
Afternoon at Leisure. Evening visit to Dera Amer.
Upon arrival at Dera Amer, guests will be greeted by the Elephants and they get the opportunity of feeding the Elephant.
Elephant ride will come to an end at the camp where guest will be served Dinner.
Dera Amer situated behind the hills of the famous Amer Fort is the ideal location for outdoor recreational and adventure activities in very close proximity to the city of Jaipur.
9
Jaipur
Morning Visit City Palace.
The whole complex is wonderfully laid out with large courtyards, balconies, cupolas, arched entrances and gardens, which are prime examples of Rajput architecture.
During the tour of city palace, guests will have the opportunity of visiting the private chambers, which are normally not accessible by the general public.
Later, you will have the opportunity of embarking on a walking tour of the market in the old city.
You will visit the Maniharon ka Rasta (Bangle makers lane), then walk to the Thada market (wholesale area) followed by a walk through the wedding market selling various things for Indian wedding.
Afternoon at leisure.

10
Jaipur - Delhi
Morning transfer to Jaipur Airport for your flight to Delhi.
Upon Arrival check in at hotel, The Imperial, New Delhi. Afternoon proceed on a orientation tour of New Delhi driving past
India Gate: This 42m high stone arch of triumph stands at the eastern end of the Rajpath.
Rajpath: The Kings Way is another focus of Lutyens New Delhi. It is immensely broad and is flanked On either side of ornamental ponds.
Rashtrapati Bhawan (President House): The official residence of the President of India stands at the opposite end of the Rajpath from India Gate. To the west of the building is a Mughal garden, which occupies 130 ha.
Later visit the Gurudwara Bangla Sahib, the temple of the Sikhs. Their turbans and beards make the men easily identifiable with the sect. Sikhism developed as an antithesis to the caste ridden and ritualistic forms of Hinduism and developed as a simple religion whose foundation was "sewa" – socially responsibility irrespective of a person's social standing.
Humayun's Tomb: Humayun's tomb is a complex of buildings built as the Mughal Emperor Humayun's tomb, commissioned by Humayun's wife Hamida Banu Begum in 1562.
Late evening departure transfer from Hotel to the International Airport in time for your flight back home.

11
Depart Delhi
Morning departure transfer from Hotel to International Airport for flight back home

As per the meal plan mentioned above

Service of English Speaking local guide
General Terms
Please note that these packages are customizable, which means that you will be able to make changes to the itinerary/activity if you so desire. The final payment will be calculated as per the itinerary and inclusions reflected on the confirmatory e-mail sent to you.
Please expect to receive your vouchers 72 hours before your departure date (subject to full payment of your package cost).
Personal expenses such as laundry, telephone calls, room service, alcoholic beverages, mini bars etc., are not included.
In case your package needs to be canceled due to any natural calamity, weather conditions etc. Dook Travels shall strive to give you the maximum possible refund subject to the agreement made with our trade partners/vendors.
The passenger names in the booking form should be exactly as per passports. Dook Travels will not bear any liability for the name change fee, if incorrect names and ages have been added at the time of booking.
Please note that your package includes baggage as per airlines policy. Any addition in baggage will be charged separately.
Standard check-in time at the hotel is normally 2:00 pm and check-out is 11:00 am. An early check-in, or a late check-out is solely based on the discretion of the hotel.
In case the selected hotel is unavailable for booking, an alternate arrangement will be offered to the customer in another hotel of a similar category.
Certain hotels may ask for a security deposit during check-in, which is refundable at check-out subject to the hotel policy.This amount has to be deposited by the traveler.
Please note that Day at Leisure essentially implies that no sightseeing activities have been included for that day.
Kindly be on time for your activities, tours and transfers. Dook Travels will not be liable for missing any activity thus for any refund against it in such cases.
No refund either in part or in full will be made for any unused part of the services provided in the package.
The package price doesn't include special dinner or mandatory charges at times levied by the hotels especially during New Year and Christmas or any special occasions. Dook Travels shall try to communicate the same while booking the package. However Dook Travels may not have this information readily available all the time.
Our package price does not include GST and TCS. Applicable GST and TCS will be charged over and above the package price.
For queries regarding cancellations and refunds, please refer to our Cancellation Policy.
For any paid activity which is non-operational due to any unforeseen reason, we will process the refund & should reach the guest within 30 days refund requisition. Also, for any activity which is complementary and not charged to Dook Travels & guests, no refund will be processed.
Our package prices are on twin sharing accommodation basis thus published prices are applicable for minimum two persons and multiple of two thereon.
As per RBI guideline every foreign traveler has to provide us his PAN details. The Dollar component of package price will be taken out of your BTQ (Basic Travel Quota).
The tour cost does not include any Overseas Insurance Premium, but we strongly recommend buying Overseas Insurance Policy. The same after issuance is non refundable.
These terms are general terms for our tour packages.Any term mentioned in proposal shall be considered part of it and in case of discrepancy term mentioned in proposal shall prevail.
Disputes, if any, shall be subject to the exclusive jurisdiction of the courts in New Delhi.
Payment Policy
Payment schedule depends on destination, time of booking, inclusions, airline and hotel payment policy etc thus it is specific to your package bookining.
Payment schedule will be part of our proposal to you for the package.
If payment is not made as per the schedule provided in the first booking confirmation e-mail, Dook Travels reserves the right to cancel the booking after attempting to get in touch with you. Refunds would be as per the package cancellation policy.
Cancellation Policy
Once Booking received : INR 5000 (Per PAX) + actual Ticket cancellation + Hotel cancellation as per hotel policy+Visa fee if visa is applied.
60 – 45 Days prior to departure : 25 % of land cost + INR 5000 (Per PAX) + actual Ticket cancellation+Visa fee if visa is applied.
45 – 30 days prior to departure: 50% of land cost + INR 5000 (Per PAX) + actual Ticket cancellation+Visa fee if visa is applied.
30 – 10 days prior to departure: 75% of land cost + INR 5000 (Per PAX) + actual Ticket cancellation+Visa fee if visa is applied.
Within 10 days: Full.