Magnificent Indian Wildlife And Historical Tour 12 Nights
A journey through Indian heritage and biodiversity
Pkg Id

0000166

Destinations

4

Duration

12 Nights

Attractions

23

Price
Step back in time at the magnificent architectural gems of the yesteryears in the history rich lands of India. Witness the Mughal and Nawabi cultures in the old cities of Delhi and Bhopal and discover early rock shelters dating back to the Palaeolithic period. Drive through the wildlife rich Northern plains tracking tigers and fall in love all over again at the iconic Taj Mahal.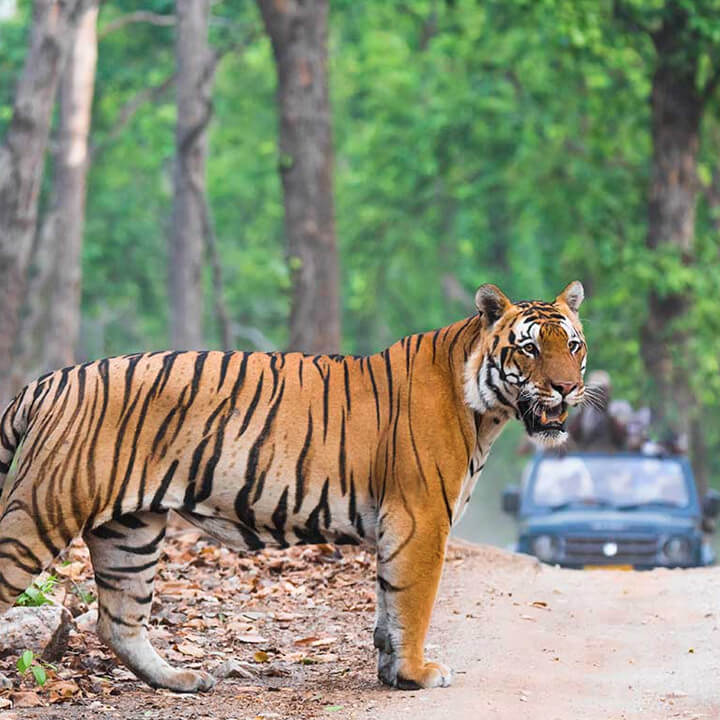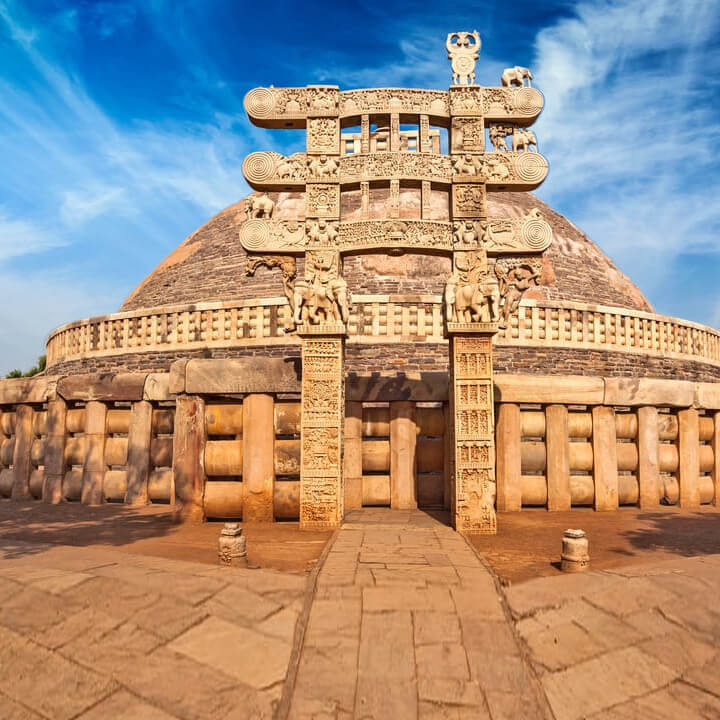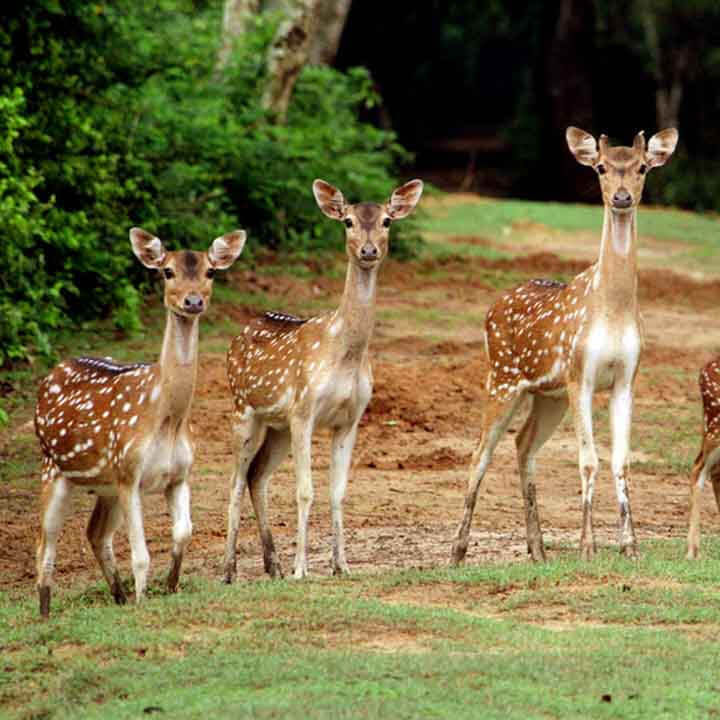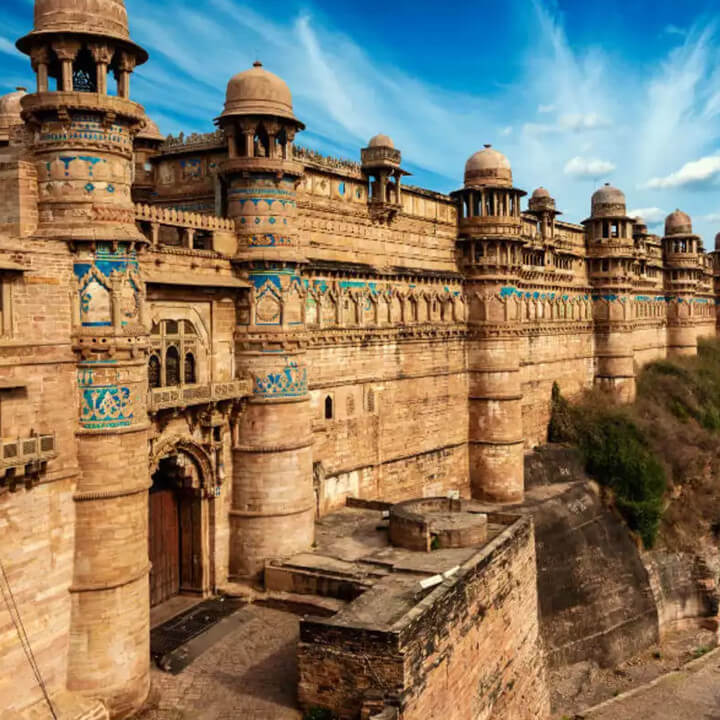 1
Arrive Delhi
On arrival in Delhi, guests will be met at the aero bridge and will be assisted through customs / immigration baggage collection. And you will be transferred to your hotel.
Delhi: The planning of New Delhi started in 1911 under the guidance of Sir Edwin Lutyens; this was following the declaration made by King George V at the Delhi Durbar, that the capital of India was being shifted from Calcutta to Delhi. This was an emphatic way to reinforce the permanence of the British Empire in India. The new city was inaugurated on 09th February 1931.
Delhi is steeped in history, which dates back to 3000 years. 'Indraprastha', the seat of the Pandavas in the early centuries of the era, was situated in Purana Quila and is believed to be Delhi's earliest city.
2
Sightseeing Of Delhi
Morning at leisure for independent activities.
Afternoon start the guided sightseeing of Old which includes:
Chandni Chowk: Take a rickshaw ride in Chandni Chowk which was once the grandest of markets in India. Even though today Chandni Chowk appears choked with congestion, it retains its historical character.
Later visit to the Jama Masjid. Jama Masjid: The Jama Masjid of Delhi is the principal mosque of Old Delhi in India. Commissioned by the Mughal Emperor Shah Jahan, builder of the Taj Mahal, and completed in the year 1656 AD, it is the largest and best-known mosque in India. It lies at the origin of a very busy central street of Old Delhi, Chandni Chowk.
Followed by a tour to the streets famous for its food, from many generations. Guests will visit traditional food stalls that developed in the folds of the culture of old Delhi. At each stop guests will see the house specialties. Some of the foods that guests may sample are: Parathana's, (Indian Flatbread) Samosa (triangular deep fried dumplings stuffed with potatoes), Kachori (deep fried dumplings stuffed with an assortment of lentils and spice), Kulfi (Indian ice-cream), Lassi (a yogurt drink), jalebi, (Indian Sweet) etc.
Evening visit to Dharampura Haveli for High- Tea followed by Kite flying.
The Haveli Dharampura with its distinctive features is attributed as Late Mughal style though parts of it has the influence of the 20th Century architecture. During Mughal and late Mughal Period, a large numbers of havelis were built by the courtiers. This Haveli in particular dates to 1887 AD and was originally designed to have mixed use pattern i.e. both residential and commercial. The surroundings of the Haveli still bear the evidences of history through its physical features. Brackets, balconies, jharokas, multifoliated arched gateway, carved sandstone facades, wooden doorway from the virtual of the approach
Later return to your Hotel.
3
Sightseeing Of Delhi
Morning proceed on a city tour of New Delhi, visiting
Qutab Minar: At 72.5 meters, this is the world's tallest brick minaret! Construction commenced in 1193 under the orders of India's first Muslim ruler Qutub-ud-din Aibak. The tower is notable for being one of the earliest and most prominent examples of Indo-Islamic architecture. It is listed as a UNESCO World Heritage Site
Humayun's Tomb: Humayun's tomb is a complex of buildings built as the Mughal Emperor Humayun's tomb, commissioned by Humayun's wife Hamida Banu Begum in 1562. It was the first garden-tomb on the Indian subcontinent, and is located in Nizamuddin East. It was also the first structure to use red sandstone at such a scale. The complex was declared a UNESCO World Heritage Site in 1993.
Agrasen ki Baoli: -Agrasen ki baoli has unique structure which is quite different from the traditional round shape. It has three levels where each level has an arched area, which was used as a resting place. The center of the well has water and the water is also linked to a well dug in a covered platform. The gallery and chambers surrounded walls of Agrasen ki baoli are carved profusely.
Afternoon visit the Gurudwara Bangla Sahib, the temple of the Sikhs. Their turbans and beards make the men easily identifiable with the sect.
Sikhism developed as an antithesis to the caste ridden and ritualistic forms of Hinduism and developed as a simple religion whose foundation was "sewa" – socially responsibility irrespective of a person's social standing. Thus every Sikh Temple has the famous community kitchen, where it is considered a privilege to assist cooking the food and serving a simple meal to pilgrim and visitors. If guests wish, they can participate in the community service.
Also drive past
India Gate: This 42m high stone arch of triumph stands at the eastern end of the Rajpath. It bears the names of 85,000 Indian Army soldiers who died in the campaigns of WW I the North West frontier operations of the same time and the 1919 Afghan fiasco.
Rajpath: - The Kings Way is another focus of Lutyens New Delhi. It is immensely broad and is flanked On either side of ornamental ponds. The Republic Day parade is held here every 26th January, and millions of people gather to enjoy the spectacle.
Rashtrapati Bhawan (President House): The official residence of the President of India stands at the opposite end of the Rajpath from India Gate. Completed in 1929, the palace like building is an interesting blend of Mughal and western architectural styles, the most obvious Indian feature being the huge copper dome. To the west of the building is a Mughal garden, which occupies 130 ha. This garden is only open to the public in February. Prior to independence this was the viceroy's residence.
4
Transfer Delhi to Agra
Drive of about 03 ½ hrs will take you to Agra.
Agra: The city of Agra flourished under the patronage of the emperors Akbar, Jahangir and Shah Jahan and attracted artisans from Persia and central Asia. Agra is where Emperor Shah Jahan engraved his immortal love for his Empress in marble, the Taj Mahal. Agra is still famous for handicrafts products such as inlay work on marble, carpets, jewellery, zari and embroidery work.
On arrival transfer to Hotel.
Kaya Kalp -The Royal Spa is the country's largest spa at over 99,000 square feet. A harmonious blend of Mughal and contemporary design, it offers an oasis of tranquility where holistic therapies and services are offered in royal style.
Afternoon proceed on a city tour of Agra visiting Itmad-Ud- Daulah Tomb and Agra Fort for a guided visit of the fort.
Itmad-Ud-Daulah: - A highly ornate edifice, this mausoleum is considered as the imminent precursor of the Taj Mahal as far as elaborate carvings and inlay work are concerned. Though the structure does not have much to offer architecturally, it makes a clear departure from the earlier Mughal tombs built during the period and is softer with lot of inlay carvings.
Agra Fort: - The red sandstone Agra Fort was renovated and converted into a palace during Shah Jahan's time, and reworked extensively with marble and pietra dura inlay. Notable buildings in the fort include the Pearl Mosque, the Diwan-e-Am and Diwan-e-Khas (halls of public and private audience), Jehangir's Palace, Khaas Mahal, Sheesh Mahal (mirrored palace), and Musamman Burj.
Later visit Taj Mahal at sunset. Said to be one of the most elegant and a harmonious building in the world, Taj Mahal is the manifestation of the wealth and luxury of Mughal art as seen in its architecture, garden design, painting, and calligraphy.
5
Transfer Agra to Gwalior
Later Drive –2 ½ hour to Gwalior. On arrival check-in at Hotel
Later proceed on a city tour of Gwalior
Tour the gigantic Gwalior Fort, the palaces and temples within. The fort is one of the largest in India, established around the 8th century AD. The fort spreads to about 3.5 sq kms. Within the fort complex visit the Teli ka Mandir, Saas Bahu Temple, Suraj Kund and the Man Mandir Palace
Within the fort lies the Scindia School, a famous residential school for boys established by the erstwhile Maharaja Of Gwalior over one hundred years ago
Later, you will be taken on a tour of the newly restored Jai Vilas Palace (closed Mondays/holidays), built in 1875, and the current residence of the Scindia Royal family. 35 rooms in the Palace have been converted into a museum where there is an interesting collection of family memorabilia including royal robes, thrones and even a crystal train that chugged around an enormous dining table with condiments and other delicacies for royal guests! In the Durbar Hall of the Palace is a pair of chandeliers said to be the world's largest, each 12.8m high and weighing 3 tons.
6
Transfer Gwalior to Bhopal
After breakfast, you will be met and chauffeured to the Gwalior railway station. You will be welcomed, on arrival, by your and Dook representative chauffeured to your hotel.
Bhopal was first founded in 10th Century AD and since grown in its importance in India's history, becoming the second largest state in pre-independence India. Greatly influenced by it Mughal rulers, Bhopal's Muslim culture is evident in the city's beautiful old mosques, massive stone and brick gateways and the broken down remains of the walls that once protected this princely state.
Late afternoon Visit the Museum of Man. This museum overlooks the Upper Lake and is an interesting Tribal Habitat Museum, with its excellent open air exhibition of contemporary, life-size, tribal dwellings from all over India and ancient rock shelte
Accommodation will be in Deluxe room with ensuite facilities. Stay will be on bed and breakfast basis.
7
Sightseeing Of Bhopal
This morning you will be taken on a guided tour of Vidisha and the Sanchi Stupa.
Sanchi-(46 kilometers – approx. 1 hour drive):This group of Stupas and monasteries perched on a peaceful hill are amount the most important Buddhist sites in India, although the Buddha himself never came to Sanchi. There is a quiet stillness about the place in keeping with Buddhist beliefs.
The first Stupa was built during Asoka's reign in the 3rd century BC. Over a century later it was doubled in size and the gateways were built 75 years later. Finally four figures of the Buddha were placed facing each gateway 450 years later completing the construction. The Great Stupa as this was called had staggered entrances because it was common belief that evil spirits travel only in a straight line. Around the great stupa are a number of smaller ones. From the 14th century Sanchi lay forgotten and deserted and was rediscovered by General Taylor in 1818, the year before the Ajanta caves were found. Treasure hunters destroyed much of the Stupa, but there are still outstanding sculpture to be seen. The earliest decorative carvings were done on wood and ivory, but the craftsmen of Sanchi easily transferred their skill to the sandstone here. The carvings illustrate scenes from the life of the Buddha, events in the history of Buddhism and the "jataka" tales, stories about Buddha's previous life. The four gateways are of particular interest showing the seven incarnations of Buddha, the Wheel of Law and the birth of the Buddha in a series of dramatic carvings.
Vidisha (10 kilometers from Sanchi – approx. 20 minute drive)-Vidisha or Besnagar as it is called in the Pali scriptures, once the prosperous capital of the western dominions of the Sungas, contains some remarkable antiquities that throw light on the considerable architectural development of the period.
Situated in the fork of the Betwa and Bes rivers, Vidisha, 10 km from Sanchi, it occupies an important place amongst the ancient cities in India. In the 6th and 5th centuries BC, it rose to become an important trade centre and a bustling city under the Sungas, Nagas, Satvahanas and Guptas. The Emperor Ashoka was governor of Vidisha, and it finds mention in Kalidasa's immortal Meghdoot. Deserted for three centuries after the 6th century, it was renamed Bhilsa by the Muslims who built the now ruined Bija Mandal, a mosque constructed from the remains of Hindu temples. It later passed on to the Malwa Sultans, the Mughals, and the Scindias.
Afternoon visit the jewel of Bhopal's Islamic cultural heritage - Taj ul Masjid, the 'crown of mosques'. It is an imposing mosque reputed to be one of the largest in India. The Taj ul Masjid has a striking façade, two towering white domed minarets and a huge courtyard where the devout gather to pray. The foundations of the mosque were laid in late 18th century AD.
Return to Hotel and Overnight stay at Hotel.
8
Bhopal
Morning visit the ancient site of Bhimbetka (45 kilometers SE of Bhopal – approx. 1 hour of drive)
The Rock Shelters of Bhimbetka are in the foothills of the Vindhyan Mountains on the southern edge of the central Indian plateau. Within massive sandstone outcrops, above comparatively dense forest, are five clusters of natural rock shelters, displaying paintings that appear to date from the Mesolithic Period right through to the historical period. The site spread over 10 km in length and about 3 km in width has more than 700 rock shelters, of which over 400 have paintings. The earliest human activities are known from the numerous stone tools including handaxes, cleavers and also the pebble tools.
Afternoon at leisure
9
Transfer Bhopal to Satpura
This morning, you will be met and chauffeured Satpura Tiger Reserve (3 Hours & 30 Min). The reserve is mostly covered in forest, dominated by Teak but also includes groves like Sal. The wildlife includes tiger, leopard, sloth bears, gaur etc. It's the only place in central India to harbour Malabar Giant squirrels and mouse deer. The bird life is magnificent and includes exciting species as Black eagle, Malabar pied hornbills, various species of harriers and an exciting range of small birds.
Upon arrival, check-in at Reni - Pani.
Afternoon game drive.
Accommodation is in Cottage with ensuite facilities. Your stay is on full board basis & scheduled game drives by a shared jeep.
10
Satpura National Park
Enjoy scheduled morning & afternoon Game drive in the Park.
11
Satpura National Park
Beautiful hilly terrains, deep gorges, rivulets, untouched forest locations etc. of Satpura National Park is nurtured in the Satpura Ranges of Hoshangabad district in Madhya Pradesh. Along with adjoining Pachmarhi & Bori Sanctuaries, Satpura National Park it covers 1427 km2, otherwise it covers an area of 524 sq.km. Various ways of wildlife watching distinguishes it's from other tiger reserves of India. Unspoiled Highland eco-system of Satpura National Park is unique in nature and was established in 1981.
12
Satpura National Park – Bhopal – Delhi
Morning game drive. Later transfer to Bhopal Airport for flight to Delhi
On arrival in Delhi, guests will be met transferred to hotel.
Accommodation is in Deluxe room. Your stay is on Bed & Breakfast basis
13
Departure from Dehi
Morning at leisure for independent activities.
Late evening departure transfer from Hotel to International Airport for flight back home.
Accommodation all hotels as per the meal plan mentioned

As mentioned in Itinerary

Service of English Speaking local guide in Delhi and Agra
General Terms
Please note that these packages are customizable, which means that you will be able to make changes to the itinerary/activity if you so desire. The final payment will be calculated as per the itinerary and inclusions reflected on the confirmatory e-mail sent to you.
Please expect to receive your vouchers 72 hours before your departure date (subject to full payment of your package cost).
Personal expenses such as laundry, telephone calls, room service, alcoholic beverages, mini bars etc., are not included.
In case your package needs to be canceled due to any natural calamity, weather conditions etc. Dook Travels shall strive to give you the maximum possible refund subject to the agreement made with our trade partners/vendors.
The passenger names in the booking form should be exactly as per passports. Dook Travels will not bear any liability for the name change fee, if incorrect names and ages have been added at the time of booking.
Please note that your package includes baggage as per airlines policy. Any addition in baggage will be charged separately.
Standard check-in time at the hotel is normally 2:00 pm and check-out is 11:00 am. An early check-in, or a late check-out is solely based on the discretion of the hotel.
In case the selected hotel is unavailable for booking, an alternate arrangement will be offered to the customer in another hotel of a similar category.
Certain hotels may ask for a security deposit during check-in, which is refundable at check-out subject to the hotel policy.This amount has to be deposited by the traveler.
Please note that Day at Leisure essentially implies that no sightseeing activities have been included for that day.
Kindly be on time for your activities, tours and transfers. Dook Travels will not be liable for missing any activity thus for any refund against it in such cases.
No refund either in part or in full will be made for any unused part of the services provided in the package.
The package price doesn't include special dinner or mandatory charges at times levied by the hotels especially during New Year and Christmas or any special occasions. Dook Travels shall try to communicate the same while booking the package. However Dook Travels may not have this information readily available all the time.
Our package price does not include GST and TCS. Applicable GST and TCS will be charged over and above the package price.
For queries regarding cancellations and refunds, please refer to our Cancellation Policy.
For any paid activity which is non-operational due to any unforeseen reason, we will process the refund & should reach the guest within 30 days refund requisition. Also, for any activity which is complementary and not charged to Dook Travels & guests, no refund will be processed.
Our package prices are on twin sharing accommodation basis thus published prices are applicable for minimum two persons and multiple of two thereon.
As per RBI guideline every foreign traveler has to provide us his PAN details. The Dollar component of package price will be taken out of your BTQ (Basic Travel Quota).
The tour cost does not include any Overseas Insurance Premium, but we strongly recommend buying Overseas Insurance Policy. The same after issuance is non refundable.
These terms are general terms for our tour packages.Any term mentioned in proposal shall be considered part of it and in case of discrepancy term mentioned in proposal shall prevail.
Disputes, if any, shall be subject to the exclusive jurisdiction of the courts in New Delhi.
Payment Policy
Payment schedule depends on destination, time of booking, inclusions, airline and hotel payment policy etc thus it is specific to your package bookining.
Payment schedule will be part of our proposal to you for the package.
If payment is not made as per the schedule provided in the first booking confirmation e-mail, Dook Travels reserves the right to cancel the booking after attempting to get in touch with you. Refunds would be as per the package cancellation policy.
Cancellation Policy
Once Booking received : INR 5000 (Per PAX) + actual Ticket cancellation + Hotel cancellation as per hotel policy+Visa fee if visa is applied.
60 – 45 Days prior to departure : 25 % of land cost + INR 5000 (Per PAX) + actual Ticket cancellation+Visa fee if visa is applied.
45 – 30 days prior to departure: 50% of land cost + INR 5000 (Per PAX) + actual Ticket cancellation+Visa fee if visa is applied.
30 – 10 days prior to departure: 75% of land cost + INR 5000 (Per PAX) + actual Ticket cancellation+Visa fee if visa is applied.
Within 10 days: Full.