Pushkar Camel Fair - Camel Festival in Rajasthan
India is a great country of diverse culture and traditions. These can be observed in different festivals celebrated in different parts of the country. You can see colors, dance, cattle, people and more as part of these festivals. One such festival which is celebrated in the state of Rajasthan and Ajmer district is
Pushkar Camel Fair
. Pushkar is a town in Ajmer district and state of Rajasthan in India. Today Pushkar Camel Fair is popular in the world and so tourists from across the world come here to observe, participate and experience the beautiful colors and expressions of
Pushkar camel fair
. The festival is celebrated for a week and lot of activities draw attention of tourists here. Rajasthan travel is already quite popular among foreign travellers and they come here to see Jaipur, Udaipur, Bikaner, Mount Abu and other parts of the state. Pushkar keeps a special place today for its famous Pushkar camel fair. Let us see more about the
Pushkar camel fair
.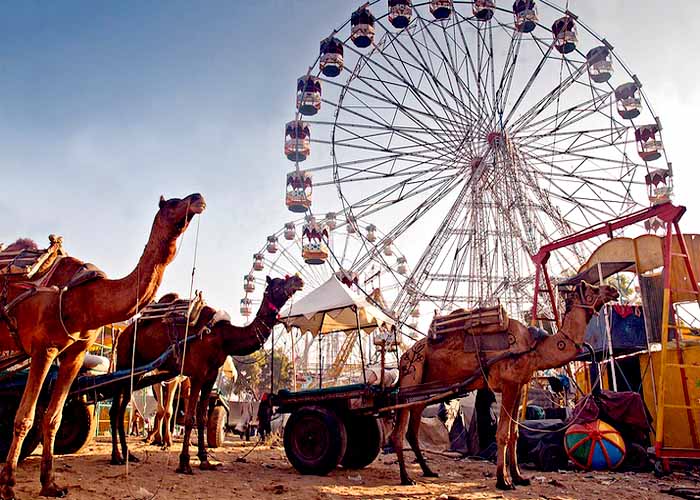 Pushkar Camel Fair
is one of the
largest camel fairs in the world
. It is celebrated as per Hindu calendar from Kartik Ekadshi to Kartik Purnima which is the full moon day in the month of October-November. As per Hindu mythology God Brahma sprung up Pushkar Lake on the Kartik full moon day so on this day thousands of people take a bath in its sacred water. The general thing about Pushkar camel fair was and is the buying and selling of livestock which includes camels, cows, sheep and goats but the festival is much beyond that. There is competition known as 'Matka Phod', competition of longest mustache and there is bridal competition. These activities attracts thousands of visitors from India and from across the world. Pushkar Lake is considered sacred lake for Hindus. Pushkar fair is observed on the bank of Pushkar Lake where thousands of people gather during the fair. There is lot of stalls for women which sell bracelets, clothes, fabrics and many other things for women. The most exciting part of the festival is that it starts with a camel race followed by great music, songs and wonderful exhibitions. There is a complete magical environment around this festival. One is bound to fall in love with one, two or all component of the
Pushkar Camel Fair
. It is a great event for photographers as well as every one of them wants to capture the best of it in their cameras. In recent times there has been a new addition to the fair which is an exhibition cricket match between the local Pushkar club and the team of randomly selected foreign tourists. Camel race is fascinating and between the events one more fascinating thing is the test of how the camel is able to bring the items. To showcase this, the men here go up on the group of camels one after another. You can book camps here in advance to enjoy the full days of fair. You must experience the traditional aspects of
Pushkar Camel Fair
which is Rajasthan's most spectacular event every year. On the full moon light day you can focus and participate in religious and pilgrimage activities specially taking bath in the Pushkar Lake. The festival takes place on epic scale and is regarded as one of India's most highly rated travel experience. It is absolutely right to say that experiencing
Pushkar Camel Fair
is once in a life time experience which leaves impression of colors, spectacle and carnival of one the largest mela (Fair) along with thousands of farmers, traders and villagers from all parts of Rajasthan. Before or after the festival one can visit other tourist attractions of Rajasthan before leaving the place.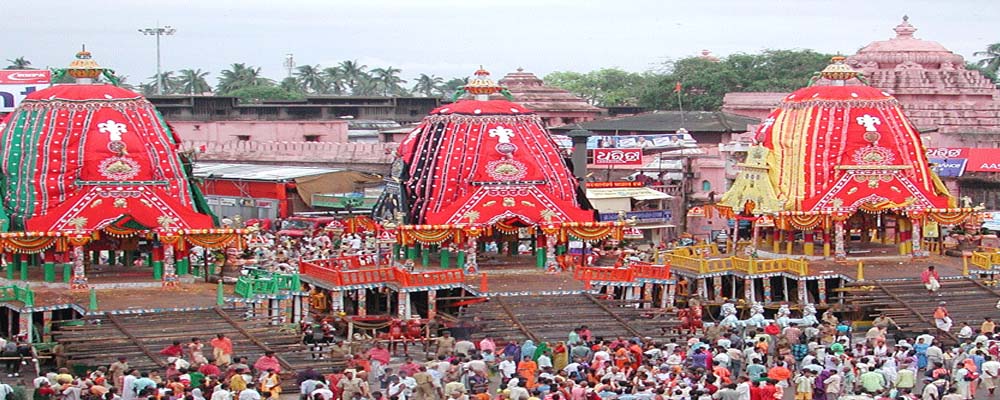 India has become one of top tourist place choice among the foreign travellers for its vivid and wonderful culture, great hospitality, fastest growing economy and infrastructure and several other reasons. So it is obvious that when you are on a India Travel Package or you have taken North India Travel Package or Rajasthan Travel Package then do come in the month of October-November when great
Pushkar Camel Fair
takes place. You can check the dates in advance so that your planning becomes easy.