Road Trip to Spiti Valley - Grand Himalayan Road Trip
Travelling is making your fantasy come true. And there are some places on the planet earth which once seen make you experience something which is difficult to express in words. A true traveler goes extra mile and takes risks to explore such places. Talking about such places, Himalaya has plenty of them. Some terrain of Himalaya is tough and one needs to adventurous to go and see these terrains. One such place is Spiti Valley. Spiti Valley has been best described by Rudyard Kipling's words which say "Surely the Gods must live here; this is no place for men".  But all of you men and women who desire and actively love adventure must go to Spiti Valley. Spiti Valley sits at an altitude of 12,500 feet above sea level in the state of Himachal Pradesh in India. Spiti valley is a cold desert mountain valley in the Himalayas. Spiti means 'The middle land', the land between Tibet and India. The way to go to Spiti valley is by road. So let us explore this paradise and after that you would love to include
Spiti valley on your India tour
.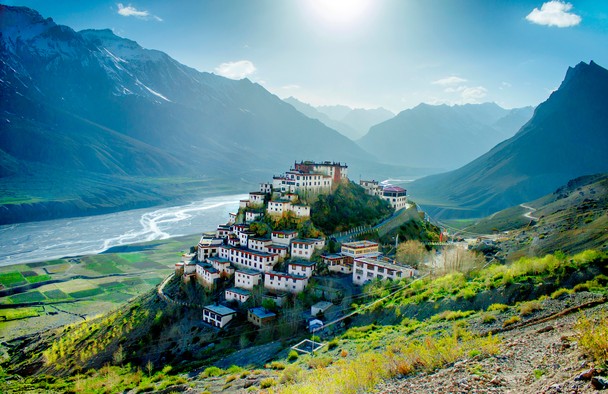 Spiti valley is not for everyone. This is for those who love to drift from normal and have the appetite to take risk to take off the beaten path. Spity valley is remotely tucked in the lap of giant and barren Himalayas in Himachal Pradesh. You can ride to Spiti and hike along snow leopard and Himalayan Wolf habitats. You can visit some of the oldest Buddhist monasteries and the most 'Godforsaken' landscapes of this high altitude of Himalayan desert. Some of these monasteries date back over 1000 years. Culture here is fascinating, cuisine is different from other parts of India and people here are kindest who live in the harshest conditions. There are 2 routes through which one can go to Spiti. One route is from Shimla that goes via Kinnaur valley and the other route goes from Manali both in Himachal Pradeh. If you choose route from Shimla, it takes minimum 2 days in which you take a halt at night in Kalpa or Reckong Peo. Yes this route takes long time but it gives you more time to gradually reach the high altitude of Spiti valley. Road through Manali takes 12-15 hours but the duration depends on the condition of the road. The Spiti valley and the surrounding area here is among the least populated area in entire India. At the northernmost reaches of India, Spiti is research and cultural center for Buddhists. Key Monastery and Tabo Monastery are the highlight here as they are among the oldest monasteries in the world.
Key monastery
is the biggest center of Buddhist learning in Spiti and it is over 1000 years old, the oldest training center of Lamas. Another monastery is Dhankar monastery which is located at the highest point in Spiti valley. In 17
th
century it used to be capital of Spiti. Referred to as Ajanta of Spiti valley is Tabo monastery which sits at the height of 10000 feet. Lhalung monastery is known as Golden temple.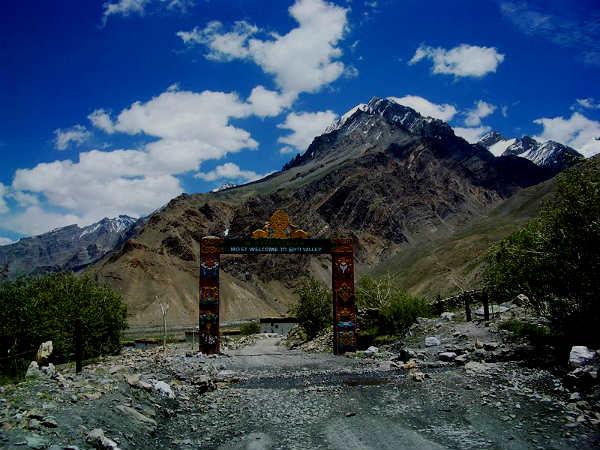 The terrain here is mind-boggling and seriously challenging at the same time. Landscapes are beyond gorgeous. One of the best adventure destinations not just in India but the entire world, Spiti valley is home to some highest villages, oldest monasteries, and the mot fantastic landscape you could ever imagine. The
trek to Spiti
involves some rigorous walking on the treacherous mountain path of Himalayas where you have to be ready to face uneven and dangerous path. There is no access to Spity by railway. The only way to reach Spiti is by road. But you should know that some of these roads remain close for six months because of heavy snowfall. So the best time to go through road to Spiti valley is from June to September. If you love to travel by road on the mountains then Spiti valley is for you. But you should take care while packing for your
road trip to Spiti Valley
. Weather is unpredictable and confusing. At places it is too hot but shades areas are cool enough make you wear a jacket. So it is best that you take range of clothes with you like full sleeve cloth, sun hats, sun glass, and good shoes. You can go solo or in a group. You will get the warmest reception by the people of remote villages in Spiti. If you are an Indian then you don't need any permit to enter the Spiti but foreign travelers need to get inner line permit when entering from Kinnaur route from Shimla because this route touches Tibet border and they can obtain the permit at Reckong Peo near Kalpa.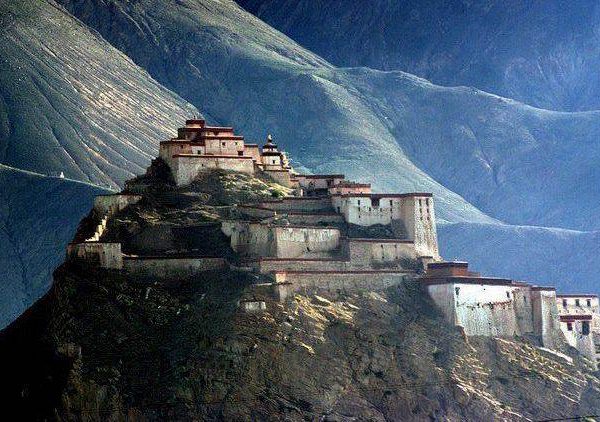 As you noted there are 2 popular road going to Spiti valley, Shimla-Kaza and Manali-Kaza. Road from Manali takes less time but road from Shimla is more exciting. Foreign travelers can reach Shimla or Manali from Delhi by bus, taxi or train up to near by railway stations. Spiti is so beautiful that one who sees it for once would never forget it but definitely Spiti is not for everyone. One who has taken India travel package can choose to go to Spiti only if he is
adventurous
, loves challenges in travel and is absolutely fit for mountains.