77 Best Places to Visit in Scandinavia Countries
Scandinavia is a region which is home to some of the world's most astonishing landscapes, culture and legendary traditions in the world. All the Scandinavian nations have similar characteristics although they are in different countries. Geographically, the Nordic countries are all surrounded by water, land and wilderness. Even though the countries may have similar traits, yet the landscapes vary across these Nordic countries. The Scandinavian mountain run from Southern Norway and gently flows on the eastern side of the Atlantic. A large part of Finland and Sweden is covered by deep pine forest trees. Due to the high latitudes, the climate of the Nordic countries remains relatively mild; they have short winter and summer days. Summer in Sweden, Denmark, Norway and Finland is pleasantly warm and has stable sunny weather. Due to this the characteristics of light, space and nature are so alike in the four countries of the Nordic countries.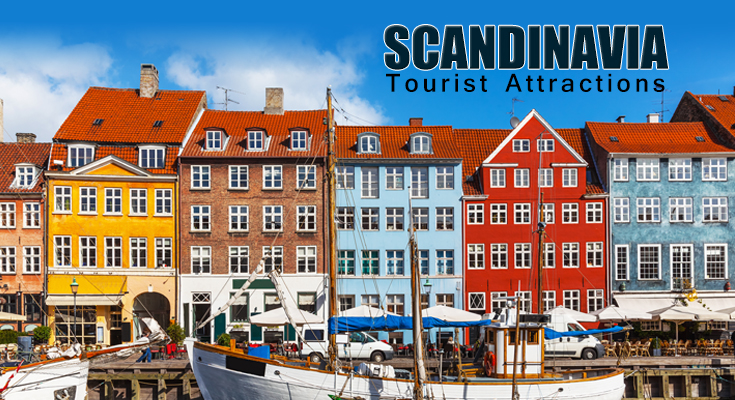 Scandinavia Countries Attractions:

1. Finland

T
he country is one of the interesting
places to visit in Scandinavia
as it's full of contrasts such as the midnight sun, four seasons, and winter darkness, rural and urban life. If you've had a dream of seeing the northern lights, there's no better place to see them than Finland.
The Northern Lights
is one of
Scandinavia Attractions
which are also known as the Aurora Borealis.
Read More: About Finland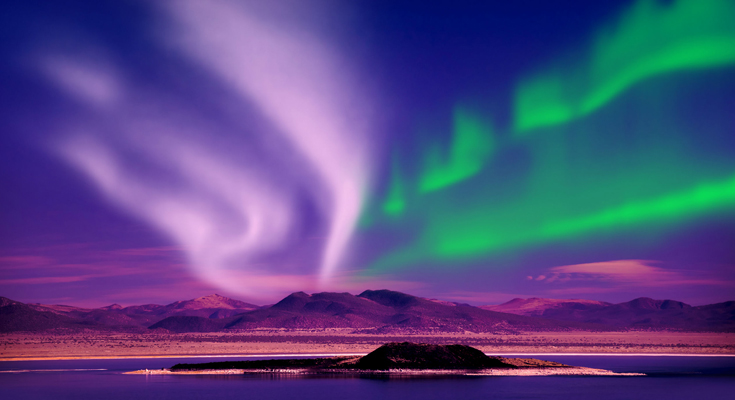 Top Attractions in Finland

1. Suomenlinna Fortress

2. Kauppatori (Market Square) and Esplanadi

3. Rovaniemi and the Arctic

4. Helsinki Churches

5. Åland Archipelago

6. Northern Lights

7. Turku

8. Porvoo

9. Lake Saimaa and Savonlinna

10. Vaasa

Explore More: Attractions in Finland

Book Package: Finland Tour Package

2. Denmark

Denmark
is reported to be
one of the happiest countries in the world
as the country offers the best of everything for humans. It's blessed with such kind people, beautiful attractions, landscapes, rich culture and good food. Denmark is popularly known for its islands, castles, gardens, Viking history and Danish cookies. The Tivoli Gardens is one of
Scandinavia Attractions
in Denmark.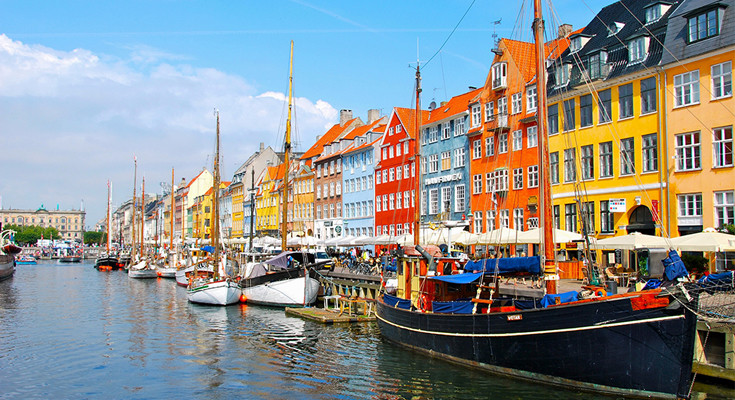 Top Attractions in Denmark

1. Tivoli Gardens
2. Bakken - Oldest Fairground in the World!
3. The Original LEGOLAND
4. Copenhagen Zoo
5. Djurs Sommerland
6. Louisiana Museum of Modern Art
7. Lalandia
8. The Blue Planet
9. Faarup Sommerland Amusement Park
10. The Round Tower

Explore More: Attractions in Denmark

Book Package: Denmark Tour Packages

3. Norway

Norway
has been listed to be the
greenest place in the world
, one of the happiest places on Earth after being looked into certain factors. If you are looking for
things to do in Scandinavia
, this is definitely the place to visit for its happy people, natural wonders, fascinating histories and stunning cities.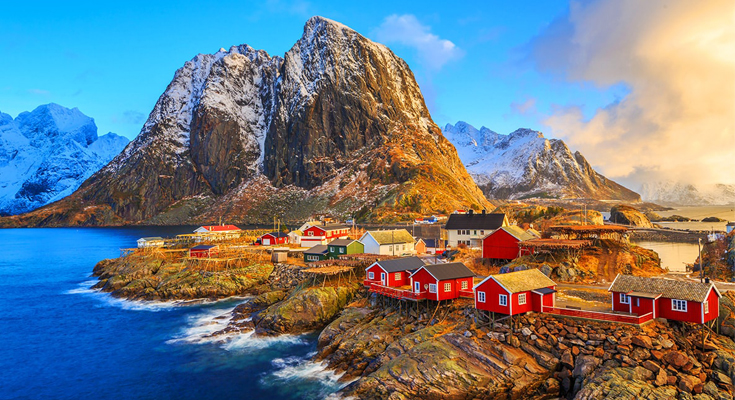 Top Attractions in Norway

1. Sognefjord
2. Pulpit Rock (Preikestolen)
3. Tromsø
4. Lofoten Islands
5. Viking Ships Museum, Oslo
6. Bygdoy Peninsula
7. Bryggen Hanseatic Wharf, Bergen
8. Tromsø's Arctic Museums
9. Vigeland Sculpture Park, Oslo
10. Akershus Fortress, Oslo

Explore More: Attractions in Norway

Book Package: Norway Tour Packages

4. Sweden

Sweden
is a Scandinavian region with thousands of coastal regions, landscapes and very rich history. Everything is so clean in Sweden, and the air and water are so clean with unspoilt forests, majestic lakes. The place is filled with friendly citizens and there are many things you will want to see and do in this country.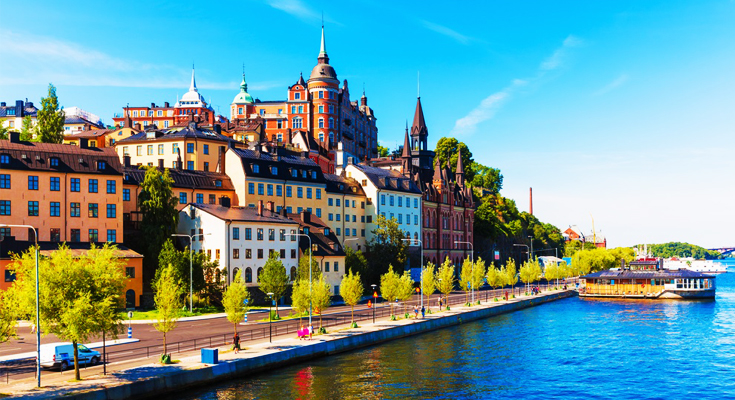 Top Attractions in Sweden

1. Vasa Museum
2. Skansen and Djurgården
3. Gamla Stan
4. Drottningholm
5. Stockholm Archipelago, Stromma Boat Tours
6. Kiruna and the Ice Hotel
7. The Göta Canal
8. Stockholm City Hall
9. Visby, Gotland
10. Liseberg Theme Park, Gothenburg

Explore More: Attractions in Sweden

Book Package: Sweden Tour Packages

5. Iceland

Iceland
is a
Nordic island
and one of
Scandinavia Top Tourist Places
not only for thrill-seeking adventures but nature lovers as well. Iceland is dazzled with hot springs, geysers, active volcanoes, ice fields, glaciers and fjords. What's interesting about Iceland is that the volcanoes have regularly shaped many parts of the country.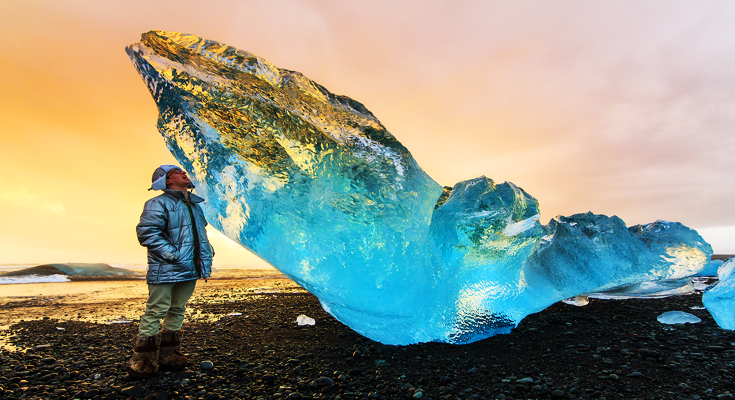 Top Attractions in Iceland

1. Whale Watching, Reykjavik
2. Blue Lagoon, Grindavík
3. Spectacular Geysers
4. The Northern Lights, Aurora Borealis
5. Landmannalaugar Nature Reserve
6. Maelifell Volcano & Myrdalsjökull Glacier Park
7. Skaftafell Ice Cave, Vatnajökull National Park
8. Askja Caldera
9. Dettifoss Waterfall
10. Kirkjufell Mountain, Grundarfjördur

Explore More: Attractions in Iceland

Book Package: Iceland Tour Packages

Scandinavian Territories

1. Faroe Islands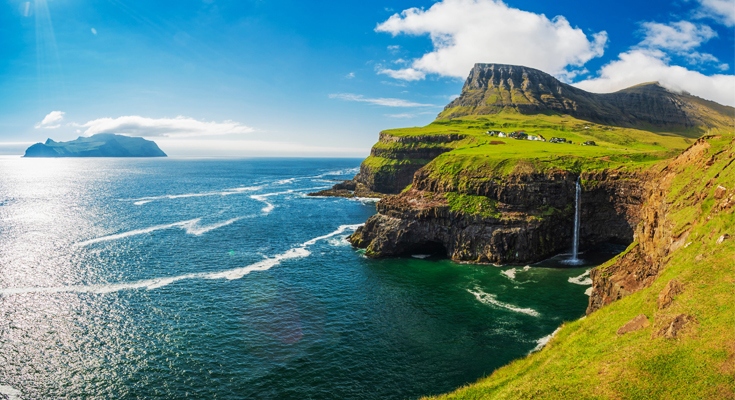 The Faroe Islands is politically park of Denmark, but it's situated between Iceland and Norway. Anyone looking at this island will never want to leave; this is a place to be called heaven. It's enchanting and you should head to these islands and see some of Scandinavia Tourist Attractions.
2. Greenland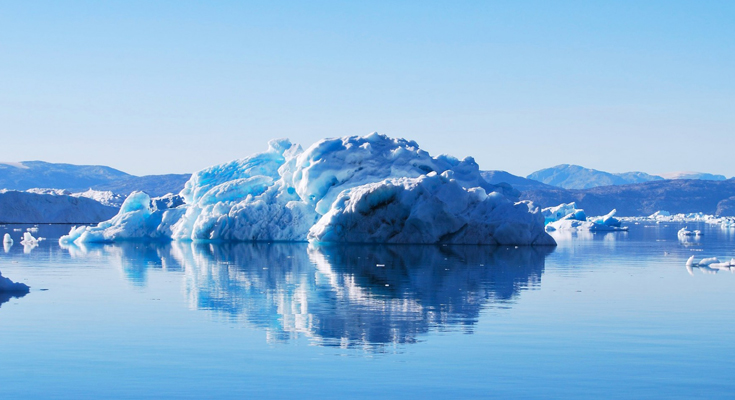 Greenland is an autonomous island in the Kingdom of Denmark, and it's one of the most sparsely populated countries in the world. We all know the island is adorned with clear skies, clean air, high-top cliffs, green mountains, hot springs etc and its Scandinavia Countries Attractions.
3. Svalbard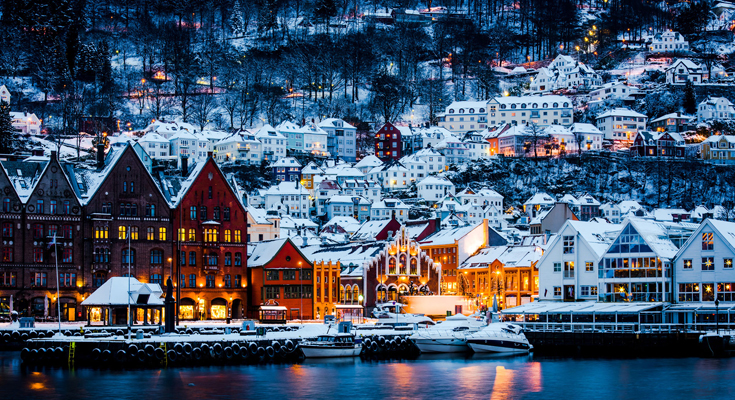 Spitsbergen is Svalbard's biggest island and its one of the coldest places on earth. The temperature here falls to minus 30 degree Celsius and it lies in the remote corners of the earth. It's a perfect place to get away from day to day life and only experience nature and nature alone.
4. Åland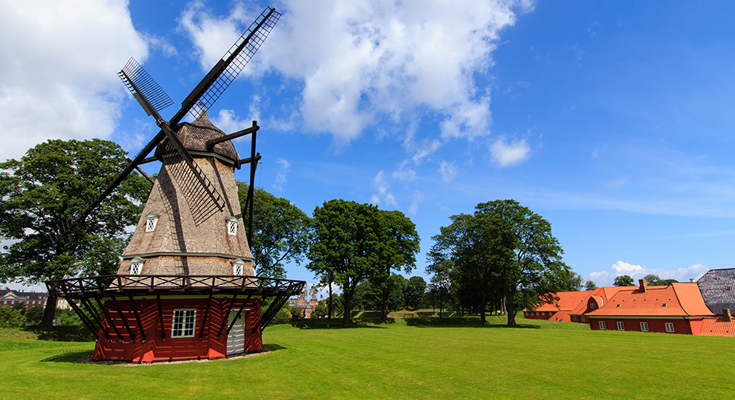 Åland is located between the Baltic Sea and the mainland of Finland and Sweden. It consists of 6500 islands with only 60 inhabitants. It's easy to get across the island with boats and ferries. There are a lot of activities to do on this island and if nature and adventure is your thing, the Aland is worth a visit.
Best Scandinavian Tourist Cities

1. Aarhus, Denmark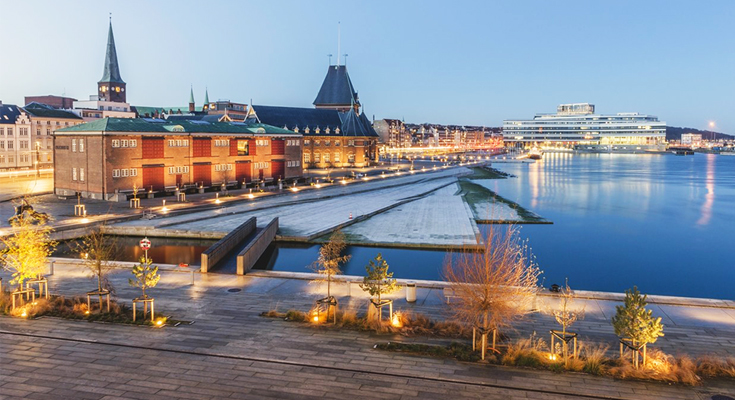 Aarhus is the second largest city in Denmark founded in the 8th century on the northern shores of a fjord. The city is the cultural and economic hub of the region.
2. Bergen, Norway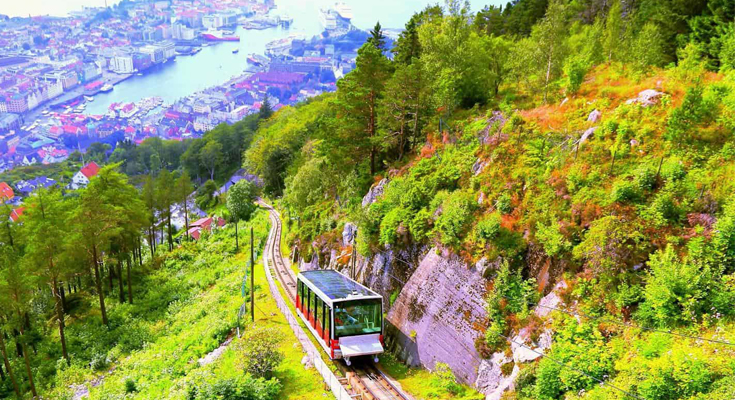 Bergen is the second largest city in Norway and it's known for its beautiful nature and hikes. The centre of the city is surrounded by peaks and mountains known as the Seven Mountains.
3. Trondheim, Norway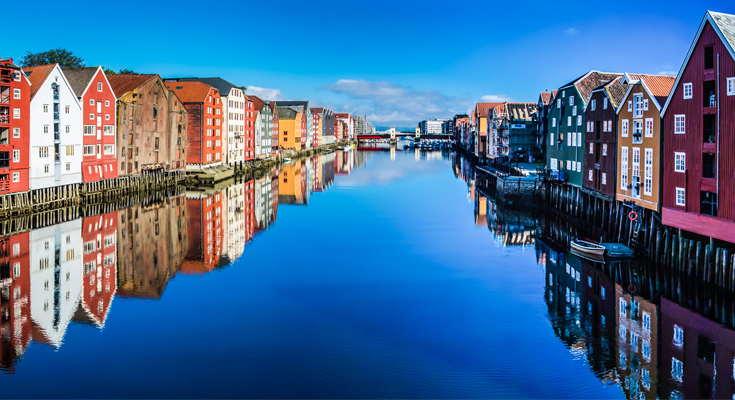 Trondheim is an old city in Norway with 184,000 inhabitants. Its old heritage is seen in and around the city as it boasts a lot of its cultural heritage. One of the things to do in Scandinavia is to visit the beautiful Trondheim city.
4. Copenhagen, Denmark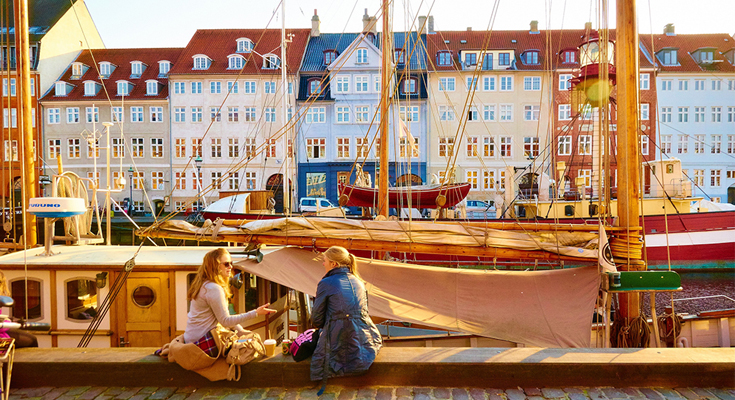 Copenhagen is the capital city of Denmark and it's popularly known for its culture, shopping and nightlife. The city has four seasons and the best time to visit is from the month of May to late August.
5. Gothenburg, Sweden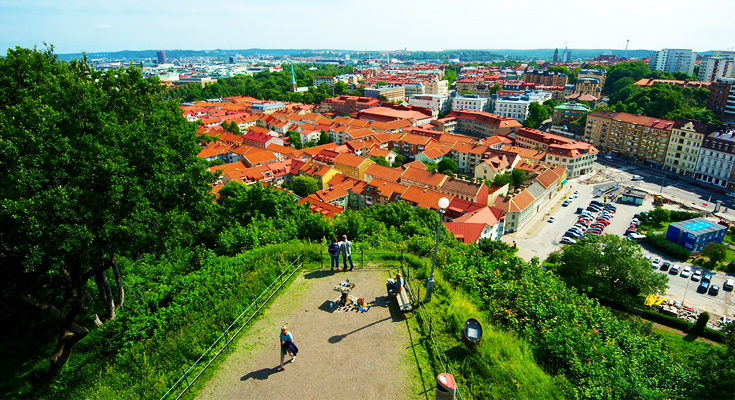 Gothenburg is Sweden's second largest city and founded in 1621 by King Gustav II Adolf. There are many things to see and do in Gothenburg from nature, museums, ancient monuments and many others.
6. Helsinki, Finland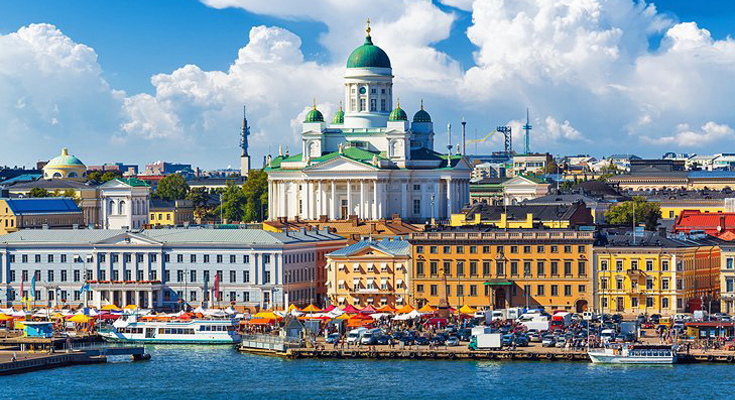 Helsinki is the capital city of Finland founded in 1550 and has been its capital since 1812. It's an international metropolis and the best time to visit is the summer months.
7. Oslo, Norway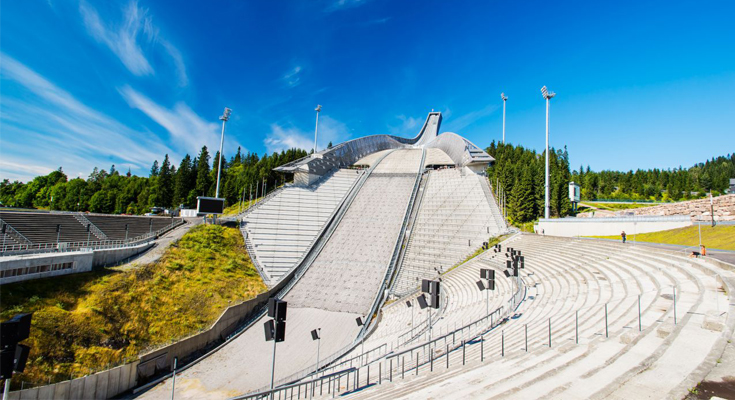 Oslo is the largest city in Norway and the centre hub of the economic and political centre of Norway. The temperatures are fairly temperate and therefore it's usually mild and pleasant.
8. Reykjavík, Iceland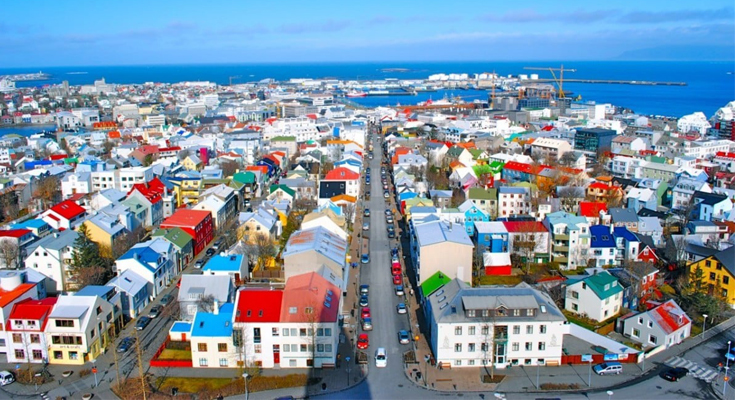 Reykjavík is the capital and largest city of Iceland sprawling with suburbs. The weather in Iceland is unpredictable as you may get four seasons in one day. January is the coldest month with short summers.
9. Stockholm, Sweden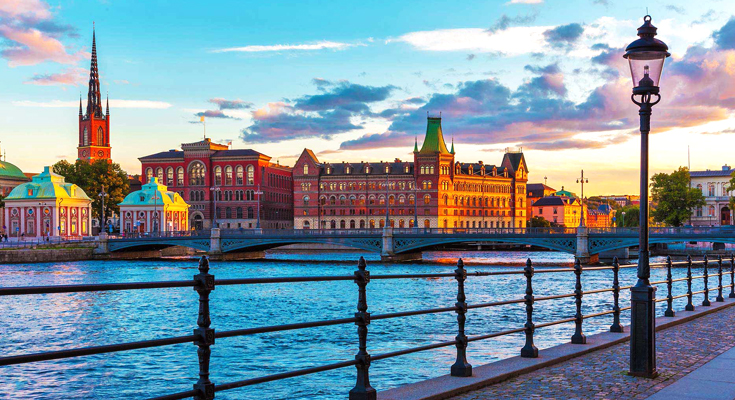 Stockholm is the capital city of Sweden with some 24,000 islands and islets. Most of the buildings in the city have been built since the 13th century. It has mild temperatures throughout the year.
10. Vaasa, Finland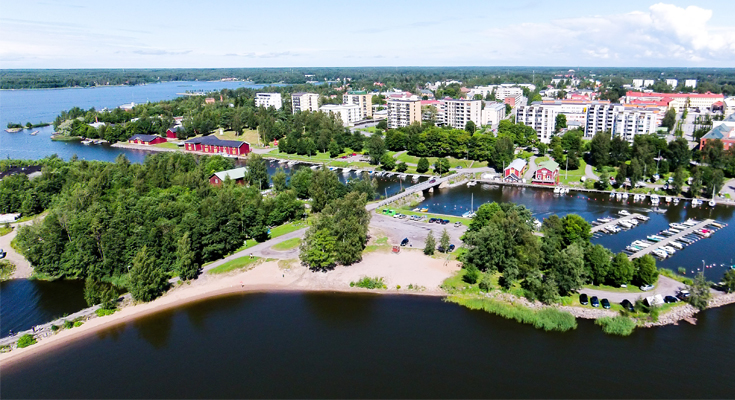 Vaasa was important for Finland when it was part of Sweden. The city was built in the 14th century when the castle Korsholm was built near the village of Mutasaari.
Other Must-Visit Attractions in Scandinavia

1. Bornholm Scandinavia
2. Elsinore
3. Gotland
4. Jostedalsbreen
5. Mývatn
6. Nordkapp
7. Nuuksio National Park
8. Saariselkä
9. Skagen
10. Stevns Cliff
11. Sydfynske Øhav
12. Þingvellir National Park
13. Åre

Dook International - Scandinavia Tour Operator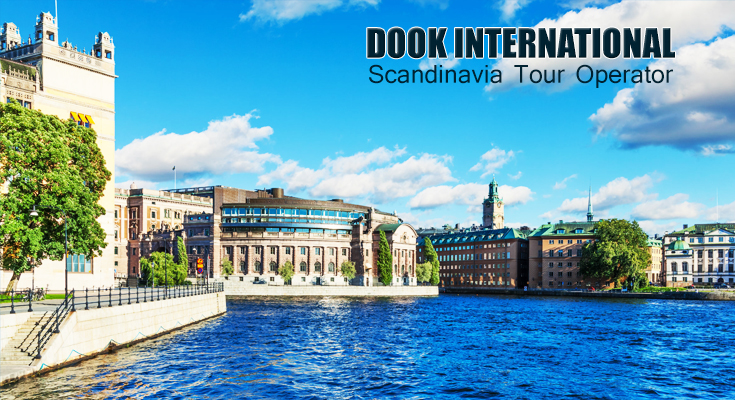 Dook International is a leading tour operator offering the best Packages for Scandinavian Countries. The Scandinavian region is surrounded by the best countries in the world. We only offer what's best for our customers and therefore we are very well appreciated in the travel industry. But, again it's the trust of our customers that made us touch our heights of success. Our packages include flight booking, visa support, food, hotel stays, tour guide, transfers and all other travel related services. So, let us serve you with our packages and get the best experience for your stay in the Scandinavian region. Contact us at 011-40001000 for more details!