Top Reykjavik Tour Packages
Despite its small size, Reykjavik is a quirky and interesting cosmopolitan city that is absolutely bursting with personality. At first glance, you might think of it as a town in comparison to other major cities but once you get there, you will realise how unique and energetic the city really is. The city combines colourful architecture with intriguing design to create a landscape that is sure to grab your attention. To make your Reykjavik Tour as easy as possible, you can avail one of Dook International's Reykjavik Tour Packages that will ensure you get a comprehensive overview of the city!

Things to know about Reykjavik (Iceland)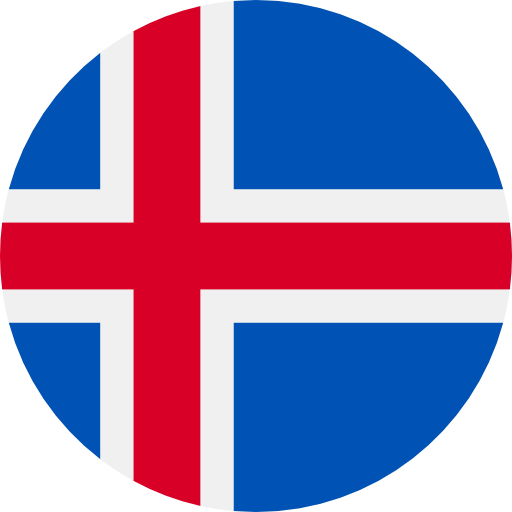 Reykjavik is the world's most northern capital, and it has a measly population of around 120,000. However, it is as dynamic and ever changing as cities that are much larger! It is always a surprising visit for tourists as the city has a punchy attitude and there is so much more to do here than you would think. By booking one of our Reykjavik Holiday Packages, you too can see what exactly makes this city so great that it always leaves people wanting for more!

Airports
Reykjavik Airport
Best time to visit
Jul-Aug
Experiences in Reykjavik
Reykjavik is a feast for the senses. The architectural highlights of the city are a delight to look and it has a thriving art scene, the music and nightlife here is vibrant. There are incredible restaurants and eateries all over the city. You can also relax and take it easy at one of their geothermal pools, which is something that Reykjavik is famous for. Our Reykjavik Packages are here to help you make sure that you do not miss out on any of these awesome experiences!

Top Attractions in Reykjavik
You can do some great sightseeing on your Reykjavik Tour as it has some famous architectural wonders. The most popular is the Hallgrímskirkja, which can be seen on thousands of postcards. There are also some lovely museums that you can stop at if you want to know more about the history and heritage of Iceland in detail such as the National Museum, and the Settlement Exhibition. There are fun museums as well such as the Icelandic Phallological Museum, famous around the world for its unique collection and the Reykjavik Art Museum.

When you are planning your Reykjavik Tour, you must make sure that you get to see everything that the city has to offer, as there is a lot more than meets the eye! Dook Travels' Reykjavik Tour Packages are here to help you on your journey and with our help, you can truly experience the gem of Iceland.

Best Travel Experiences in Reykjavik

When you are in Reykjavik, you can have a leisurely travel experience if that is something you would prefer. There are lots of sightseeing destinations, so bring your camera to click some amazing photos! A great stop on your Reykjavik Tour would be the sparkling Harpa concert hall and cultural centre. It houses some world-class shows, sometimes for free. So book one of our Reykjavik Packages ahead of time to plan out the timings. Even if you aren't going there for a show, its stunning interiors are definitely worth a visit.

Harpa grabs your attention with a detailed and complicated lattice of glass panels that shine away at night, akin to the lights of an alien spaceship. The hobby of the concert hall has designer boutiques and a café, as well as a gourmet restaurant called Kolabrautin on the upper level. If you are interested in orchestras and operas and have opted for one of our Reykjavik Holiday Packages, this is the place for you as the Icelandic Opera and the Iceland Symphony are based here!

You can also swing by the Old Harbour. While it used to be a service harbour until recently, it has been converted into a tourist hot spot, with art galleries, museums, Northern Light films and high-quality restaurants. From the pier, you can go on whale-watching or puffin-viewing trips, which would be a great addition to any Reykjavik Tour. You can also take some cool photos from here because they have views of the Harpa concert hall and the snow-capped mountains that lay beyond the city.

Top Things to Do in Reykjavik

When you opt for one of our Reykjavik Holiday Packages, you will have plenty of options on things to do! An important part of your Reykjavik Tour would be visiting the Hallgrímskirkja, the famous white-concrete church. It dominates the skyline of the city, and you can spot it from about 20km away. You can take an elevator up the 74.5m high tower to get an unmatched view of the city. While the interior is quite plain, there is a gorgeous 5275-pipe organ that was installed in 1992. Interestingly, due to the size and modern design of the church, it was always broiled in controversy, and it never got completed.

For all the history buffs who want to make good use of our Reykjavik Tour Packages, the National Museum awaits you! The excellent National Museum of Iceland's imaginative display areas are filled with artefacts dating from early settlement to the current era. The strongest segment, which includes swords, drinking horns, silver hoards, and a potent bronze statue of Thor, represents the Settlement Era, which included the authority of the chieftains and the advent of Christianity.

Best Places to Eat & Drink in Reykjavik

Of late, the gastronomy culture in Reykjavik has truly blossomed. By booking one of our Reykjavik Packages, you will get to taste all the various cuisines that the small city houses. There are increasingly interesting ways to experience the food scene here, with one of the best examples being the food court at a bus terminal, the Hlemmur Mathöll. There are about 10 vendors who sell multicultural foods, ranging from Danish smørrebrød, Vietnamese street food and even Mexican tacos. There are also branches from larger restaurants such as Brauo & Co and Jómfrúin.

Best Shopping Places in Reykjavik

What would your Reykjavik Tour be without doing a good bit of shopping? There are plenty of options for shopping around the city, and you can find just about anything whether you are looking for branded items or traditional items for souvenirs. Your best bet would be the Kolaportio Flea Market, which is a Reykjavik institution. The weekends bring a tremendous jumble of used clothing, antiquated toys, and low-cost imports into a large industrial building by the harbour. Traditional foods like rúgbrauo (geo-thermally baked rye bread) and brauoterta (a sandwich cake made by layering bread with mayonnaise-based fillings) are available in the food area.

Why Travel to Reykjavik?

You are definitely going to love Reykjavik, as it is a surprising city with a lot under its belt. Since it is relatively young, it offers a modern twist on everything that you might expect from such a northern port. The architecture here is very forward-thinking and fascinating, so if that is something you're into, make sure to prebook one of Dook's Reykjavik Packages before your trip! Furthermore, the city offers a variety of sights that you cannot find anywhere else in the world. This includes the magnificent northern lights in the winter and early spring. Many tourists are left stunned by the beauty of the lights and Reykjavik is the prime destination to view them properly.

Travel Tips for Travelers

Staying true to the name of the country, Reykjavik is very cold, especially in the winter months. So make sure you pack plenty of warm clothes and thermals. If you want to see the northern lights, you must visit during either the early spring or winter so that might require some planning ahead. Prebook one of Dook's Reykjavik Tour Packages to make sure that you get to see the stunning display of natural lights.

Dook International offers a variety of Reykjavik Holiday Packages to give you as many options as possible and these will be sure to make your Reykjavik Tour a vacation filled with joy!