Top Oslo Tour Packages
If you are considering visiting Norway's flashy capital city, Oslo, Dook Travels' has the most excellent Oslo Tour Package ready for your vacation. Our packages are designed to make your time in Oslo as relaxing and enjoyable as possible while providing you with an organized itinerary and a brilliantly planned Oslo Tour that will allow you to make the most of your time and create the most memorable experiences possible. Dook's Oslo packages are designed to give you the best time while visiting Norway's most famous city, from the comfortable lodgings where you'll spend the night to the delicious breakfast spread, you'll enjoy upon your awakening.

Things to know about Oslo (Norway)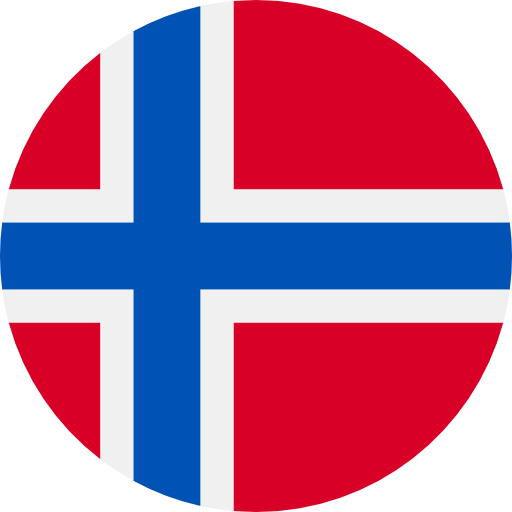 Almost 65 percent of Norway's population resides in Oslo, making it one of the most multicultural cities in the country. Norway is very pricey to travel to, so make savings where you can get them, and the cheapest airport in the country happens to be in Oslo, making it an excellent starting place for your Norway excursions. Nature is always close by in Norway, including the capital city of Oslo, which is the most favorite part of Norway.

Nonetheless, Oslo's nightlife is worth mentioning to have a fantastic Oslo Tour. You'll have a fabulous time in the city if you enjoy going to nightclubs, dancing, and drinking. If you want the finest time, go on the weekends or in summer. Large crowds fill the streets on Saturdays.

Airports
Kjeller flyplass, Ski flyplass
Experiences in Oslo
Oslo may have space-age architecture, but be aware. Norway is a country with a rich culture that is based on traditions despite being highly modern in many other respects.


Outdoor recreation, socializing and dining on regional specialties are three of Norway's most popular pastimes. Many activities can be done daily, just like the locals do. Our Oslo Tour Packages allow you to peel back the concrete and reveal the stunning city beneath.

Wild forests close to the city centre are one of Oslo's distinguishing features. Locals frequently head out into the woods on their days off or after work, whether by foot, bicycle, skis, or the metro.

Top Attractions in Oslo
Oslo is ideally located for a stroll in the great outdoors, with the Oslofjord to the east and forested hills inland to the west. Many green areas are available for people to get in touch with nature. Norway's most well-known park is Frogner Park, where you can see the world-famous sculptures by Gustav Vigeland. Choosing one of Dook International's Oslo Holiday Packages is the easiest way to have a memorable vacation in Norway.

Bygdoy, the green "Museum Peninsula," projects into the fjord and can be reached via a quick ferry ride. With its hilly terrain and winding paths perfect for a romantic stroll, St. Hanshaugen Park offers spectacular panoramas of the surrounding city. Towards the back of the Munch Museum is the green space of Toyen Park, which features a pleasant botanical garden.

State-owned and specifically designed for the use of the country's head of state, the lavish Royal Palace is one of the most significant structures in the country. The monarchy's day-to-day operations are managed from this residence, the royal couple's primary residence. The King presides over the Council of State, which hosts ceremonial dinners and grants audiences. Most of the Royal Court's administrative functions are housed at the palace, and visiting foreign heads of state are accommodated there. On July 26, 1849, King Oscar I formally established the castle. Don't delay booking one of our best Oslo Packages to see the beauty of the city!

The Vigeland Museum, Tjuvholmen Sculpture Park, Oslo City Hall, and Akershus Fortress are just a few must-sees you can visit with our carefully crafted Oslo Holiday packages. Food tours, shopping, ice skating, skiing, sledding, mountain biking, and, of course, searching for the Northern Lights are some of the adventure activities you may partake in a while in the city.

Dook International offers a variety of thrilling excursions around Oslo, and we can also arrange individualized Oslo Tour Packages to Norway's capital. The low prices of our vacation packages mean you can relax and have fun without giving a second thought to your bank account. Remember that whenever you book a vacation package with Dook International, you'll receive attractive offers and discounts that will help you save money on your trip and provide you with pleasant surprises.

Best Travel Experiences in Oslo

Stop your search for Oslo packages right now at Dook. You can choose from a stunning array of Oslo Holiday Packages that genuinely showcase the city. While cranes may dominate the skyline in Oslo, the city is also one of the world's most overwhelmingly green. Its low carbon footprint, high quality and heavily used public transportation, and genuine dedication to sustainable food production and green space earned it the title of European Green Capital for 2019. There are many lovely parks in the city, and the canals and islands of the Oslofjord are only a few minutes distant from the city center, as are the ski resorts and woods of Nordmarka.

Top Things to Do in Oslo

There are plenty of things to do in downtown Oslo Tour. Various activities are available, from sightseeing to spas to nightclubs to camping. In Norway, cross-country skiing is more than a hobby; it's a national pastime. There's even a phrase that Norwegians are "born with skis on their feet." No need to worry, though; skiing is easy. It's a beautiful opportunity to exercise while exploring Norway's stunning scenery and learning about the local way of life.

If you ask any native Norwegian, they will tell you that the hitter (cabin tour) is one of their country's most revered customs. You can go away from the city and spend some time in the great outdoors. Spend a weekend away from Oslo, just like the locals, by choosing one of our Oslo Holiday Packages.

Enjoy the outdoors by going on hikes, skiing, or swimming during the day, and then cozy up with a wool sweater and some friends by the fire in the evening.

Best Places to Eat & Drink in Oslo

Many restaurants in Oslo place a strong emphasis on Norwegian flavors, ingredients, and gastronomic traditions. A wide variety of dishes would be available on your Oslo Tour, from regional specialties to modern takes on gourmet Norwegian cuisine.

There are many great places to eat reindeer, moose, and lutefisk in Oslo, and many are located in old buildings. The Gamle Raadhus Restaurant and the Engebret Café in Kvadraturen, the city's historic core, have served the public for over 150 years. Do you want traditional Norwegian fares like frikaal, lapskaus, kjttkaker, steaming salmon, or a lentil soup?

Dovrehallen, Schrder, Smalhans, Café Elias, Restaurant Kraft, and Kaffistova are among the city's best and most cheaply priced traditional dining options. Dishes at these unpretentious eateries are staples in the homes of many Norwegians.

Best Shopping Places in Oslo

The city of Oslo is not often recognized as a shopping mecca, yet it has more than enough to satisfy even the most avid shopper. You'll have to venture out from the overpriced Karl Johans gate area if you're looking for anything particular or reasonably priced. Whether you're seeking traditional Norwegian gifts or necessities, our Oslo Tour guide will lead you to the top stores in Oslo.

Bogstadveien, a well-known retail route in the area, features chain stores and independent boutiques. From Majorstuen, you may make your way to the heart of the city via this stretch of stores.

Why Travel to Oslo?

No worries if you don't have a Norwegian cell phone plan. You can connect to the internet and use Google Maps to get about, thanks to the city's abundance of free Wi-Fi in cafes and eateries. To get your bearings, see the sights, and understand what the city offers, a walking/photography tour are the best way to begin your visit to Oslo with one of the best Oslo Tour Packages at Dook International. The Vigeland Sculpture Park, located in Oslo's historic Frogner Park, is one of the city's most unusual and popular tourist attractions. If you're ever in Scandinavia, you should absolutely take a sauna and ice bath, as they're staples of traditional Norwegian culture. Like the above-depicted Oslo Badstuforening, Saunas are conveniently located along the Oslofjord in the Norwegian capital.

Travel Tips for Travelers

Make sure you have arranged for somewhere to stay, whether an apartment rental or a hostel stay before you take off. Don't worry about your stay once you've booked the best Oslo Packages at Dook International. We will make sure to avoid you being stranded without somewhere to stay, especially if you are traveling during a popular time of year. Despite its northern latitude, Norway nonetheless experiences intense UV radiation, particularly during the summer. Sunscreen and sunglasses are essential for protecting your skin from the sun. Dook International's Oslo Holiday Packages are the most convenient method to visit the beautiful city because we remove the hassle of organizing your trip.