13 Best Honeymoon Destinations on a Budget
Budget-Friendly International Honeymoon Destinations
Honeymoon is a special event in a couple's life to start their love life or married life. Who does not want to search for beautiful honeymoon places if they already have not made their mind for a particular destination? Global tourism is now a reality and one can easily travel to any part of the world now because countries have opened their doors for travelers. So, if people are looking for honeymoon destinations on a budget that are also beautiful ad unique then there are many such places in the world. In Europe also which is costly, there are several small and unexplored affordable honeymoon destinations. So, we have brought a list of destinations that happen to be the best places to go for Honeymoon or simply the most beautiful honeymoon places.
1. Serbia
Serbia is a romantic destination. Located along the Balkan Peninsula, Serbia offers plenty of things for a couple on a honeymoon trip. They can explore beautiful historic cities such as Belgrade and Novi Sad and if they want to enjoy the charm of beauty they can go to the North's plateau side of the country. Skiing in the biggest ski resorts Kopaonik and others in the winter season in the southern part of Serbia is also a cool choice for honeymooners.
Know More: Attractions in Serbia
Book Package: Serbia Tour Package
2. Armenia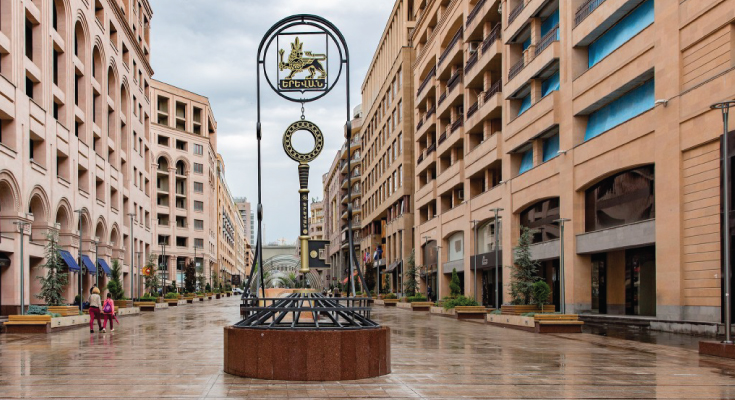 Armenia is a land of thousands of churches. A couple can seek blessings of god at these places to start their love life well. Armenia is also one of the most affordable honeymoon destinations. You can spend a good time in the most urban capital city of Yerevan or a quiet time at the heavenly shores of Lake Sevan during the summers. Adventure-seeking couples can go for skiing and tubing during the winters.
Know More: Attractions in Armenia
Book Package: Armenia Tour Package
3. Georgia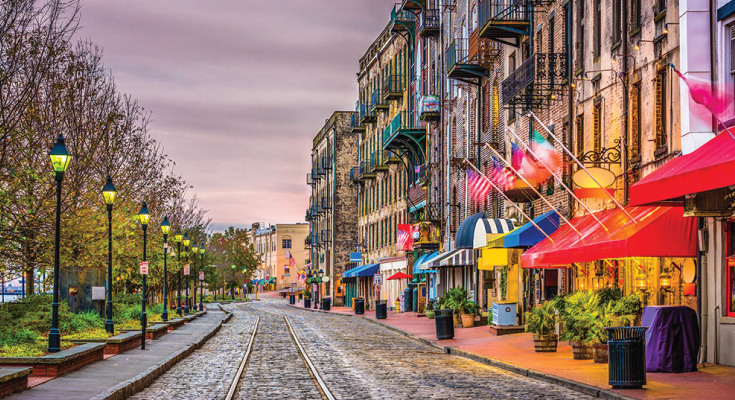 Looking for honeymoon destinations on a budget? Well, Georgia is definitely one such place. Georgia offers abundant natural beauty, adventure and fun things to do, beautiful resorts to stay, delicious food and welcoming people. Couples can walk on the streets of old Tbilisi and for a breathtaking view of the Tbilisi go to Mtatsminda holy mountain. There are several other attractions in Georgia which honeymooners can go to for a lovely time together.
Book Tour: Georgia Tour
4. Bulgaria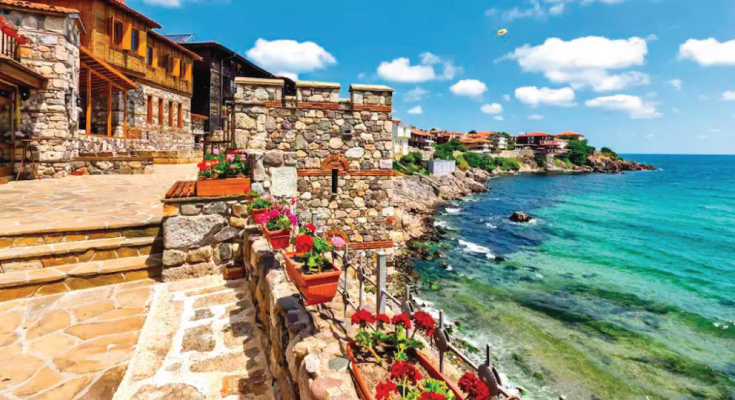 If you got bored of hearing others going to the same honeymoon destinations and you are looking for unique honeymoon destinations in Europe then you must think of Bulgaria. Bulgaria has several romantic places for the honeymooners to go to. Plovdiv Old town - the oldest and a romantic town, Lovech Province - home of several natural attractions, Seven Lakes - high up in the Rila mountains with a breathtaking view, Rila Monastery and resorts along the coasts of Black Sea are some of the super cool places offering a feel of romance and joy.
Know More: Attractions in Bulgaria
Book Package: Bulgaria Tour Package
5. Kazakhstan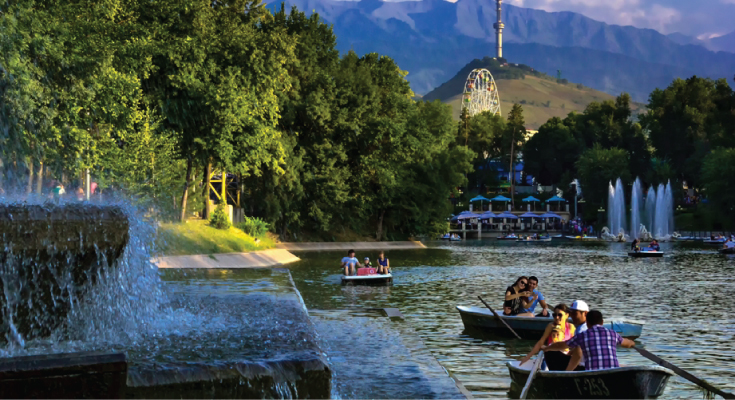 Kazakhstan is a beautiful landlocked country in Central Asia and also a new entrant among the beautiful honeymoon places in this part of the world. Almaty can match up easily with any European city for its infrastructure, cosmopolitan people and 5-star hotels and premium restaurants. There are beautiful natural places such as Big Almaty Lake, Medeu skating rink, Kaindy Lake, Burabay National Park, Red Pagoda, Issyk Kul Lake and dwelling experience in traditional Yurt while hiking offer unique experiences to the couples.
Know More: Attractions in Kazakhstan
Book Package: Kazakhstan Tour Package
6. Azerbaijan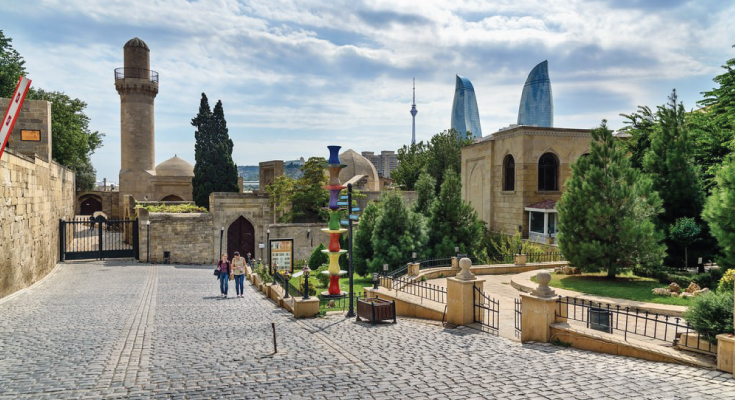 Azerbaijan is a country with plenty of medieval memories and natural wonders that attract all types of tourists including honeymooners. The capital city Baku has super popular flame towers while the old town of Baku is for a quiet walk down in the memory lane of the old-time of the country. Not just that there are other popular and unique attractions in Azerbaijan which is one of the most affordable honeymoon destinations.
Book Package: Azerbaijan Tour Package
7. Turkey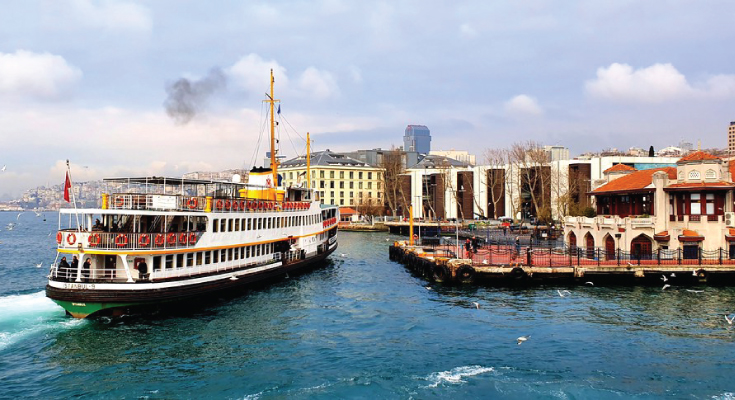 Istanbul, the capital city of Turkey is home to travelers. Ancient architectures such as blue mosque, Aya Sofya, Topkapi Palace, Basilica Cistern, Hippodrome and more would require substantial time to explore. They are a beautiful and splendid place to be. Other than Istanbul there are Antalya, Pamukkale, Kusadasi, and Marmaris. These are some unexplored and affordable honeymoon destinations in Turkey. Couples can also explore Butterfly valley – unspoiled place at the foothills of the Babadag Mountains, Streets, beaches, resorts and the harbors of Antalya, Scuba diving experience in Blue Lagoon and exploring the Island of Bozcaada.
Know More: Attractions in Turkey
Book Tour: Turkey Tour Package
8. Finland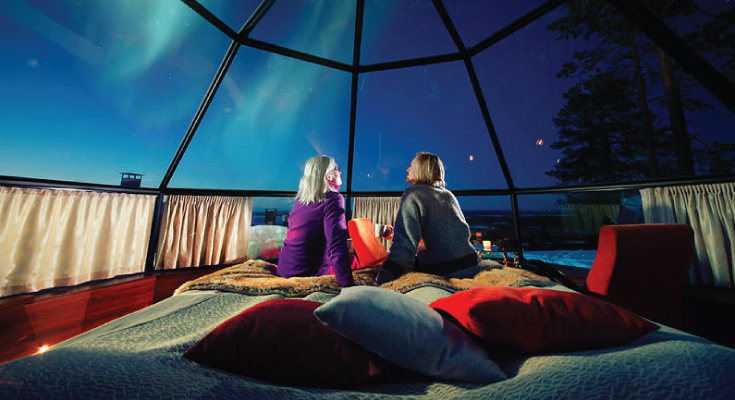 Finland is a land of a fairy tale, definitely among the top unique honeymoon destinations in the world. The happiest and the safest country on the planet have also the world's loveliest cathedrals in Helsinki, the capital city. Finland also has some super lovely beaches along the Baltic Sea. One cannot miss visiting Lake Saimaa, the world's second-biggest lake. Couples find Finland truly a happening place on the planet where each part of the country has something to offer to its visitors.
Know More: Attractions in Finland
Book Package: Finland Tour Package
9. Ukraine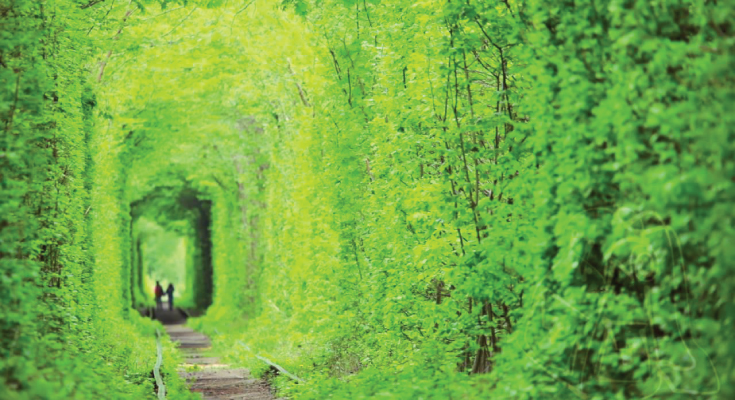 Ukraine is a new addition on the block of beautiful honeymoon places in the world. Famous for its beautiful coastline along the Black Sea, Ukraine's two cities Kyiv and Lviv are truly world-class cities where couples can experience an overwhelming holiday. Saint Sophia Cathedral is a heritage site, a symbol of Kyiv and a popular travel site. Thrilling underwater museum at Cape Tarkhankut, Partying in Odesa, walking hand in hand with each other at the beautiful Kamianets Podilskyi Castle, and not to forget the Tunnel of Love - one of the most popular places for couples are the few experiences every couple can enjoy in Ukraine.
Know More: Attractions in Ukraine
Book Package: Ukraine Tour Package
10. Belarus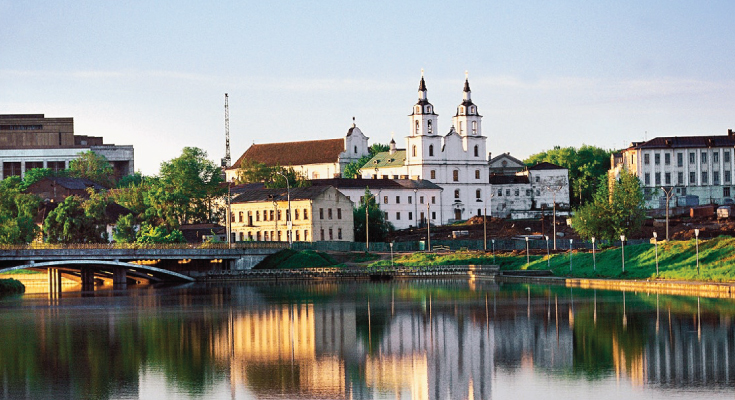 Belarus can be easily added to the list of best places to go for Honeymoon. Minsk, the capital city of Belarus has a romantic feel about it. Couples can date again here and spend their time at the Botanical garden, Krasnyi Dvorik, Karl Marx Street, Upper Town, and Big Opera and Ballet Theater Park in the capital city. Belarus also has castles, temples, monasteries and saint-like architecture to woo the visitors. Couples can also go to Braslaw Lakes, Mir Castle, The Victoria Square, Island of Tears and other beautiful places in Belarus.
Know More: Attractions in Belarus
Book Package: Belarus Tour Package
11. Croatia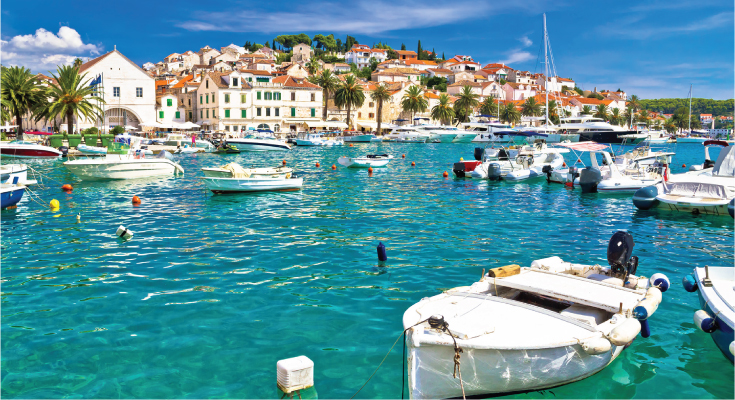 When planning to choose among the most beautiful honeymoon places in Europe, you can easily put Croatia among the top. Unbelievable natural beauty, ancient walled towns and much more in Croatia is what is super alluring for a romantic trip to the country. Some of the most romantic places in Croatia are Mljet Island, Hvar Town on Hvar Island, Dubrovnik, Strossmayerova in Zagreb's Upper Town, Ferry ride in Korcula Town and the fishing port of Rovinj.
Know More: Attractions in Croatia
Book Package: Croatia Tour Package
12. Bosnia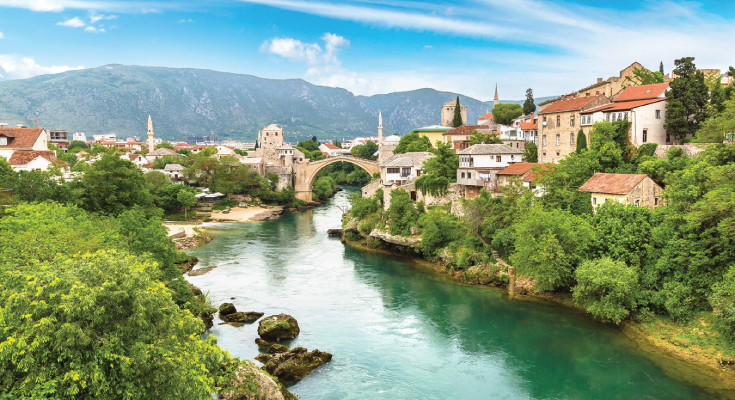 One of the Balkan Countries, Bosnia is a country of beaches and beach resorts. Couples can ideally go for a summer holiday here as Bosnia happens to be one of the best honeymoon destinations on a budget in Europe. And some of the spectacular places in Bosnia for couples can be Mehmed Pasa Sokolovic Bridge, Una National Park, and Old Bridge in Stari Most, Bascarssija, Verlo Bosne, Neretva River and Arslanagica Bridge.
Know More: Attractions in Bosnia
Book Package: Bosnia Tour Package
13. Romania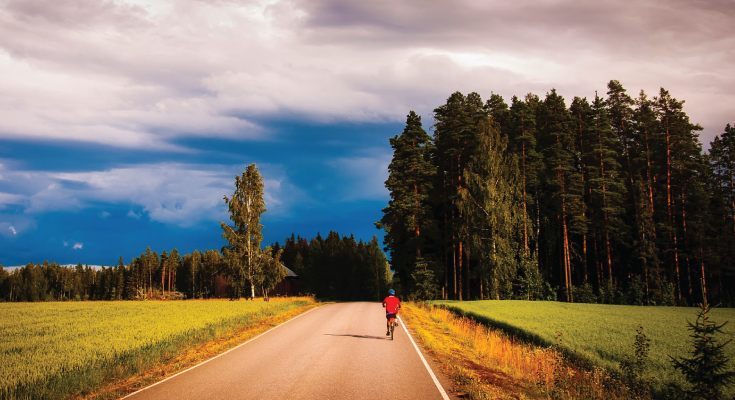 Romania is one of the best European countries and also one of the most unique honeymoon destinations. There are preserved medieval towns, spectacular cities, marvelous castles, impressive architecture, beautiful monuments, rich history, and scenic beauty which make Romania a great place for honeymooners. Some of the super-popular honeymoon destinations in Romania are Transylvania, Tunnel of love, Herasttrau Park, Bigar waterfall and Viscri village.
Know More: Attractions in Romania
Book Package: Romania Tour Package
Dook International's Best Honeymoon Tour Packages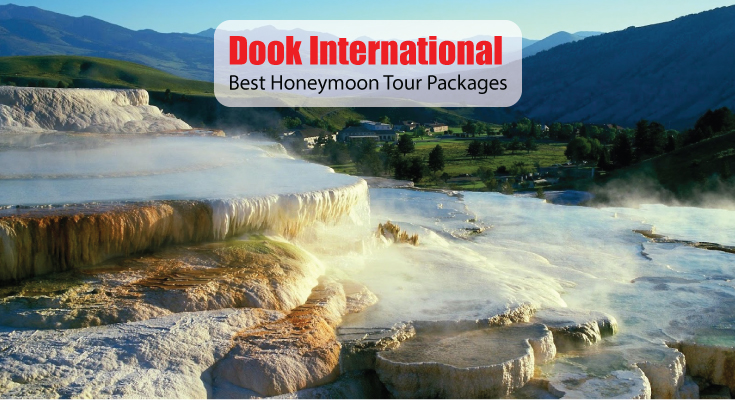 Dook International has the best packages for newly wedded couples and for those who want to go on for a romantic vacation to all the destinations mentioned here. These locations happen to be truly paradise on earth for honeymooners. Apart from being budget destinations, easily accessible, world-class infrastructure and safe they happen to be unique, romantic, charming and buzzing for every couple goals. So, you can choose any of these or combination of these destinations in Caucasus, Baltic, Balkan, Caspian Sea, Europe, Central Asia region and we have the best honeymoon tour packages for all of you.