135 Best Places to Visit in The Balkans
The Balkans, also known as the Balkan Peninsula is bordered by the Adriatic Sea on the Ionian Sea on the southwest, the Aegean Sea in the south and southeast, and the Black Sea on the east and northeast. The term of Balkan Peninsular was implemented by August Zeune, a German geographer which was a synonym for European Turkey in the 19th century. It had a geopolitical definition rather than a geographical one. Today, scholars usually like to discuss Balkan as a region and rejected the idea of Balkan Peninsular. The Balkan is usually said to consist of Albania, Bulgaria, Croatia, Bosnia and Herzegovina, Romania, Kosovo, Montenegro, Serbia, North Macedonia, Greece and Slovenia. In some way, Turkey is also partially or mostly included in the Balkan Peninsula.
Most of the area in the Balkans is covered by mountain ranges such as the Balkan Mountains, stretching from the Black Sea to Rhode Mountains and far off the Albanian Alps. The Balkans had settlements since the Palaeolithic age where two early cultures, the Starčevo culture and Vinča culture have developed in the region. Being one of the oldest settlements in the continent, it's no surprise it is one of the most popular destinations. There are many things to see in Balkans from ancient buildings, mountains, beaches to luxurious resorts, there's always something for everyone to enjoy the Balkan attractions.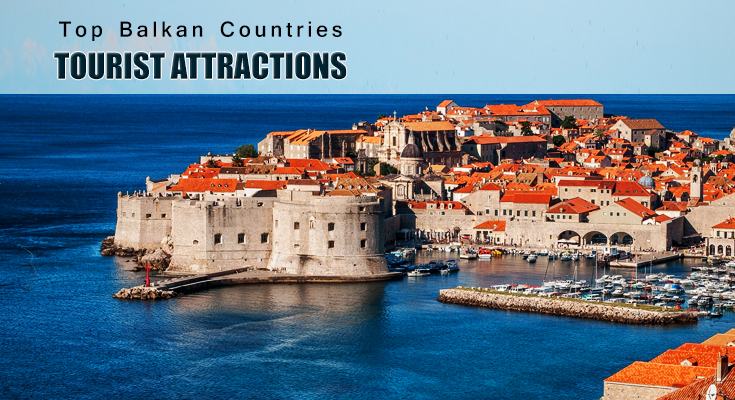 Top-Rated Attractions in Balkan Countries
1. Serbia
Serbia is full of majestic attractions and Balkans tourist places waiting to be discovered and adored! Serbia's landscapes surround the whole country, from the plains of Vojvodina to the mountains and valleys of the national park. History has left a mark from its Communist-era architecture to the cuisine. It's home to 19th-century mansions, opera and ballet at Narodno Pozorište.
Read More: About Serbia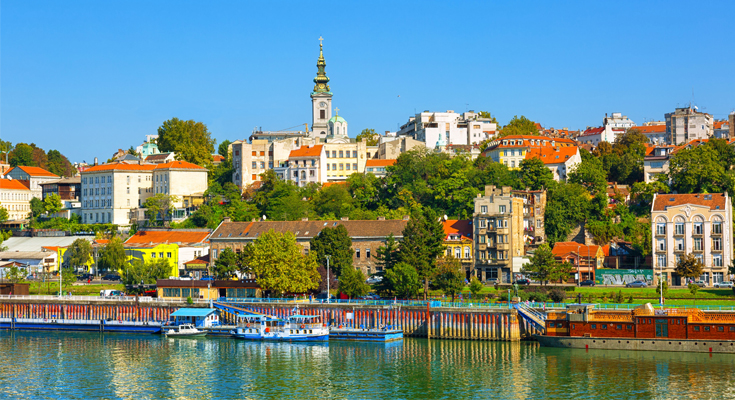 Best Attractions in Serbia
1.1 Belgrade
What better way to start your trip than the magnificent city, Belgrade? You will want to walk along the river banks or even eat, drink at the riverboat. There are many attractions you can see while you are in Belgrade such as Avala Tower, House of Flowers, Gardos Tower, Nikola Tesla Museum and many more things to see and do in Balkans country.
1.2 Kalemegdan Park and Belgrade Fortress
Kalemegdan is Belgrade's main park and it was converted into a park in the mid-19th century. In the past, it was an ancient city of Singidunum, but today its home to museums, galleries, sports courts, restaurants and the Belgrade zoo. As for the Belgrade Fortress, it's a historic place in Belgrade which tells the history of the country.
Must-Visit Tourist Places in Serbia
1. Church of St. Sava
2. House on the Drina
3. Studenica Monastery
4. Subotica City Hall
5. Josip Broz Tito's Grave
6. Đerdap Gorge
7. Skull Tower
8. Uvac Canyon
9. Đavolja Varoš
10. Sremski Karlovci
11. Knez Mihailova
12. Golubac Fortress
13. Drvengrad
Explore More: Attractions in Serbia
Book Package: Serbia Tour Package
2. Bulgaria
Bulgaria is one of Balkan countries attractions known for its depth history and diverse landscapes which resulted in the rich culture and natural beauty. A cultural melting pot with many influences, it has a rich heritage of music, traditional dance, costumes, and crafts. From the rocky mountain peaks, huge national parks, sandy beaches to ancient architects, there is something for everyone to discover the attractions in Bulgaria. To get an immense experience of this country, explore it!
Read More: About Bulgaria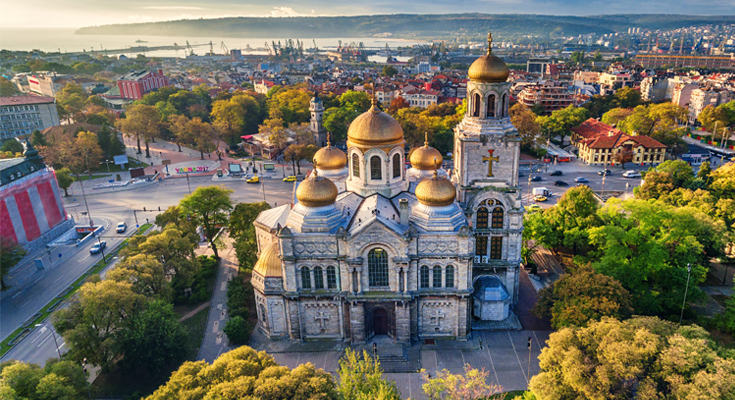 Best Attractions in Bulgaria
2.1 Rila Monastery
The Rila Monastery is among the Rila Mountains, founded in the 10th century and held in high esteem as being one of the most historical and cultural monuments. It is widely known as Jerusalem of Bulgaria, and it's the biggest monastery in the country. The ancient monastery is still up and running with 60 monks who work in peace in the monastery.
2.2 Old Nessebar
For the past 9000 years, Old Nessebar has always charmed visitors from all over the world, and it keeps on captivating people until today. It is situated on a craggy peninsular and the charming old town is an open-air museum full of churches, pretty squares and cobbled streets. All these historical monuments span around the Roman and Byzantine eras.
Must-Visit Tourist Places in Bulgaria
1. Pirin National Park
2. Plovdiv Roman Theater
3. Sunny Beach
4. Tsarevets Fortress
5. Thracian Tomb of Sveshtari
6. Vitosha Mountain
7. Buzludzha Monument
8. Koprivshtitsa
Explore More: Attractions in Bulgaria
Book Package: Bulgaria Tour Packages
3. Croatia
The first thing that strikes the beauty of Croatia is its remarkable island-speckled coastline. It sparkles on the pebble beach like a jewel intensity of emerald and sapphire shades. The activities at these beaches will lure you into diving, snorkelling, sailing and windsurfing for starters. Croatia is in between central Europe and the Balkans, and the place has been passed down between many empires, kingdoms and republics for many years.
Read More: About Croatia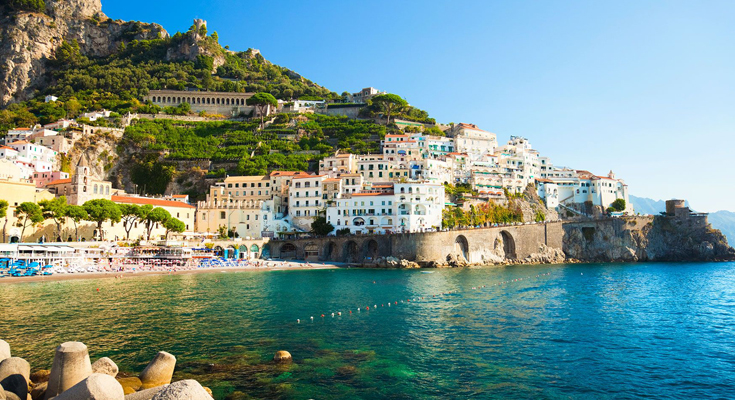 Best Attractions in Croatia
3.1 Dubrovnik Old Town Walls
Are you looking for the best places to Visit in Balkans? Why not explore the UNESCO world heritage site. Also, it was a popular filming spot for Game of Thrones surrounded by the Walls of Dubrovnik. Its 1940 m in length, and consist of 6 fortresses. It's always a good feeling to walk along the Old Town Walls.
3.2 Diocletian's Palace in Split
The UNESCO World Heritage site dates back its history to the 4th century. The Palace was built by Diocletian who spared at nothing to build this immense palace. And, all its splendour can still be seen as you walk through its labyrinthine roads and white stone walls.
Must-Visit Tourist Attractions in Croatia
1. Hvar Town
2. Plitvice National Park
3. Zagreb Gornji Grad
4. Sailing Around Kornati National Park
5. Zadar's Romanesque Churches
6. Zlatni Rat Beach
7. Korčula Town
8. Mljet National Park
9. Rovinj
Explore More: Attractions in Croatia
Book Package: Croatia Tour Packages
4. Romania
Most of you get the impression that Romania is just about Barm Stoker's Count Dracula and his palace; you have got it all wrong. Romania does have its fair share of picturesque castles and monasteries, but it also has pretty scenery which offers skiing in winter and hiking in summer. Some travel to Romania to see its spectacular wildlife while others for its natural beauty, but Romania will surprise you with its many attractions.
Read More: About Romania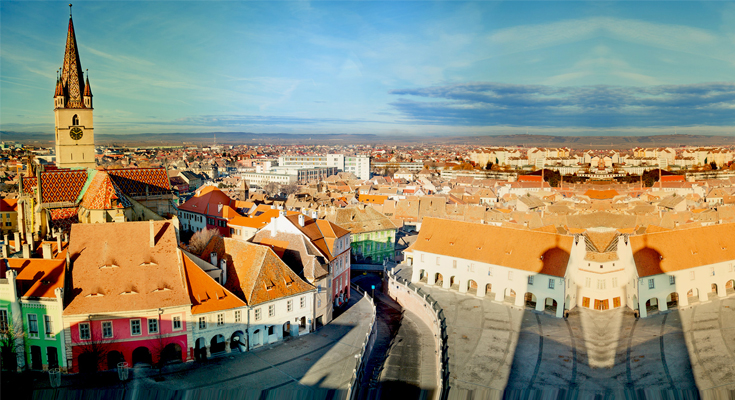 Best Attractions in Romania
4.1 Bran Castle
The castle is supposed to be home to Dracula, a Romanian landmark which has a fairy tale fiction to it. Its roots date back to the 13th century, the medieval castle now showcase art and architecture gathered by Queen Maria.
4.2 Sighisoara Historic Center
Sighisoara Historic Center is a site to understand what medieval life was like and a great example of the fortified medieval town. It was founded by the 12th century Transylvanian Saxons; it has narrow streets bounded by colorful stone buildings.
Top Places to Visit in Romania
1. Palace of Parliament
2. Peles Castle
3. Merry Cemetery
4. Piata Mare
5. Biertan Fortified Church
6. Transylvanian Alps
7. Salina Turda
8. Sucevita Monastery
Explore More: Attractions in Romania
Book Package: Romania Tour Packages
5. Albania
Albania is a country fenced in coastlines, castles and archaeological sites with a population of three million people. Albania is known to be a small country, but it does not lack the things to see and do for visitors! It's starting to get recognised by many travellers as its less crowded, less expensive and listed as popular holiday countries.
Read More: About Albania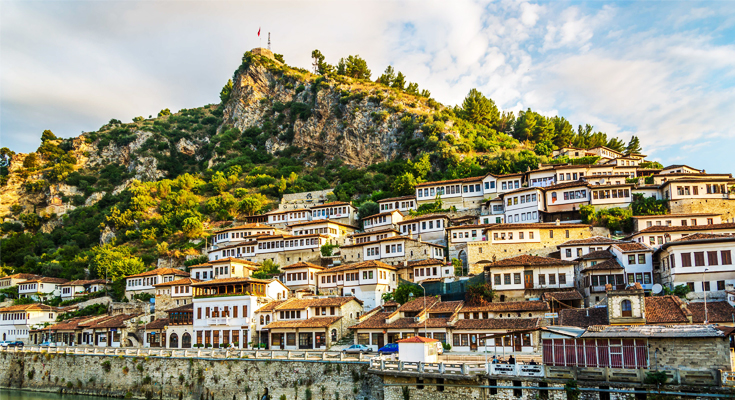 Best Attractions in Albania
5.1 Albanian Riviera
Albanian Riviera is named Top Value Destination of 2012, for its rolling hills and unspoilt sands, rustic accommodation, grilled meats and cold beers. Here's a list of some of the attractions you can visit while you are at the Albanian Riviera such as Llogara Pass, Llogara National Park, Gjipe Canyon & Beach, Butrint Archaeological Site and National Park and many more.
5.2 Kruja
It lies right on the foot of Mt. Kruje and thus becomes a centre to see the paranormal view of the entire place. While you're here, you can visit the National Ethnographic Museum, Restaurant Panorama, Teqe, Skanderbeg Museum, Bazaar, and Castle along with many other activities.
Top Tourist Places in Albania
1. Tirana
2. Albanian Riviera
3. Gjirokaster
4. Berat - The City of a Thousand Windows
5. Shkodra - The cultural capital of Albania
6. Durres - The largest amphitheatre in the Balkans
7. Korçë - The City of Serenades
8. Vlora
9. Pogradec
10. Apollonia - The city of Apollo
11. Kruja
12. The Old City of Kruja
Explore More: Attractions in Albania
Book Package: Albania Tour Packages
6. Bosnia and Herzegovina
Bosnia and Herzegovina are one of the Balkans tourist places to visit though it remains somewhat in the corner of Europe. The country is surrounded by snow-capped Dinaric Alps, rugged mountains, Una River, ancient towns like Stolac and Mostar which has a mixture of Ottoman, Roman and Byzantine style of architecture. One of its famous landmarks is the Latin Bridge which is historical significance not only for the country but the world as a whole.
Read More: About Bosnia and Herzegovina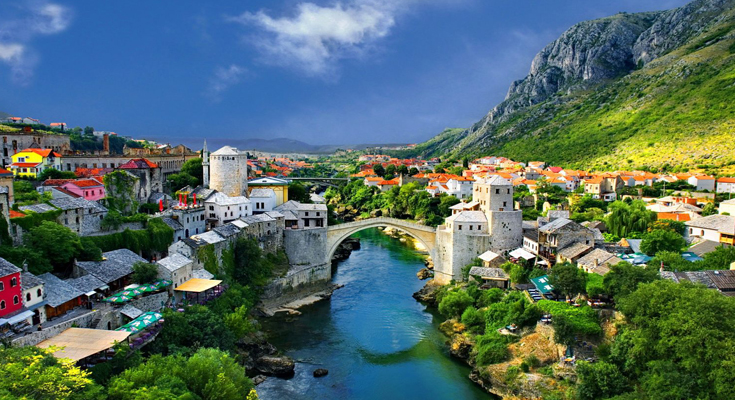 Attractions in Bosnia and Herzegovina
6.1 Travnik
Travnik is a town situated in central Bosnia and Herzegovina, it was a former Ottoman capital which has claimed much fame. It is the birthplace of Bosnians and has an oriental village with intriguing history, nature and culture. You can see mountains surround Travnik or visit the ravnik Castle, Sulejmanija Mosque, Jeni Mosque, Ivo Andric Museum and many others.
6.2 Jahorina
Jahorina attracts snow lovers in winters as its home to the best ski field in the country. While in the summer; it attracts hikers to hike despite the upper levels of the Dinaric Alps. It's Balkans Attractions as it offers things to do and see for visitors in both summer and winter season.
Top Places to Visit in Bosnia and Herzegovina
1. Sarajevo
2. Mostar
3. Blagaj
4. Pocitelj
5. Trebinje
6. Jajce
7. Stolac
8. Drina River
9. Una National Park
10. Visegrad
Explore More: Attractions in Bosnia and Herzegovina
Book Package: Bosnia and Herzegovina Tour Packages
7. North Macedonia
The capital city of North Macedonia in Skopje, it's one of the largest cities located in the northern part of the country. It has a very long history and it can be witnessed in many of its archaeological sites such as Skopje Aqueduct and Scupi, and Ottman structures particularly the Old Bazaar and the Mustapha Pasha Mosque. And, Bitola is the second largest city which also has a rich history.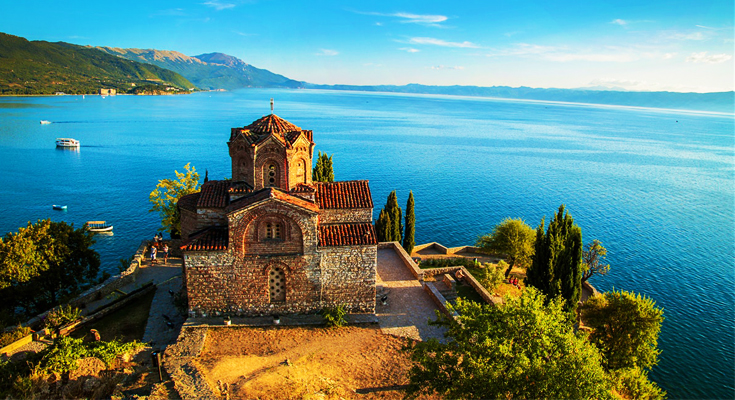 Best Attractions in Macedonia
7.1 Golem Grad
It is also known as the Snake Island and it is located in Lake Prespa. It is home to several churches ancient ruins, and communities of animals, especially snakes. It's said that once upon a time, the island was the king's summer playground. There were few settlements here during the medieval times, and the ruins and otherworldly beauty make the place well worth visiting.
7.2 Sveti Naum Monastery
Sveti Naum Monastery is named after Saint Naum who founded the monastery. It is located along the Lake Orchid. St. Naum is another popular place to visit in Balkans. The monastery was functioned by a Greek school. The icons in the church date back to 1711, and it's bounded by sandy beaches which makes the place worth travelling.
Top Places to Visit in Macedonia
1. Ilinden Uprising Monument
2. Kokino Observatory
3. Sveti Jovan Bigorski Monastery
4. Treskavec Monastery
5. Burial Mound of the Unbeaten
6. Ohrid Boardwalk & City Beach
7. Painted Mosque
8. Sveta Bogorodica Monastery
8. Montenegro
Montenegro is one of Balkans Attractions you should see and explore! There is always something for everyone; the Lake Skadar offers a place for nature lovers. If you love architecture, there are museums and old towns right up your alley. At every corner, you will find remains of vanquished kingdoms, beautiful landscapes and fun underground destinations. The country packs more than its size, with many places to visit, activities to do and places to eat.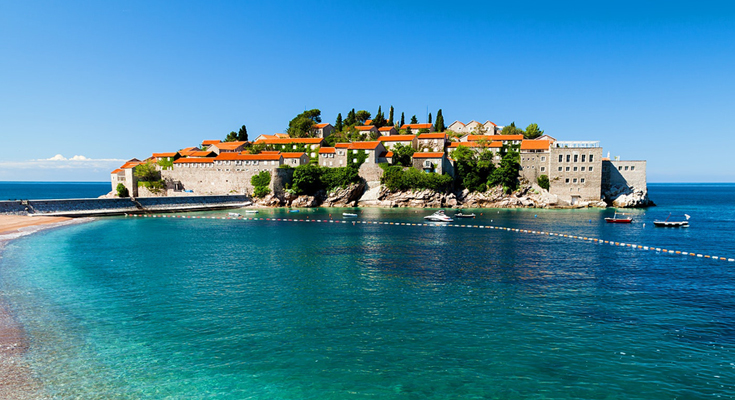 Best Attractions in Montenegro
8.1 Sveti Stefan
The 15th-century village is surrounded by azure waters and pebble pink beaches, and therefore, it's become a favourite spot for both royal and tourist alike. And, while you are here you can go explore Nobu, Praskvica Monastery, Sveti Stefan Beach, Miločer Beach, Paštrovića Dvori, Pod Murvom and many others.
8.2 Budva Old Town
Budva Old Town is a town on the Adriatic Sea with the coastal area around it called the Budva Riviera. Therefore is the main centre for tourism in Montenegro. It also has a well preserved medieval city walls, beautiful beaches and diverse nightlife. The town is about 2,500 years old.
Must-Visit Attractions in Montenegro
1. Kotor Old Town
2. San Giovanni Fortress
3. Tara Canyon
4. Djurdjevica Tara Bridge
5. Black Lake
6. Velika Plaza
7. Skadar Lake
8. Pavlova Strana
9. Kosovo
Kosovo is officially known as the Republic of Kosovo is landlocked in the centre of the Balkans and bordered by Serbia to the north and east, North Macedonia to the southeast, Albania to the southwest and Montenegro to the west. Most of its borders are surrounded by high terrain and mountain region and the most noticeable among them are the Sar Mountains and the Albanian Alps.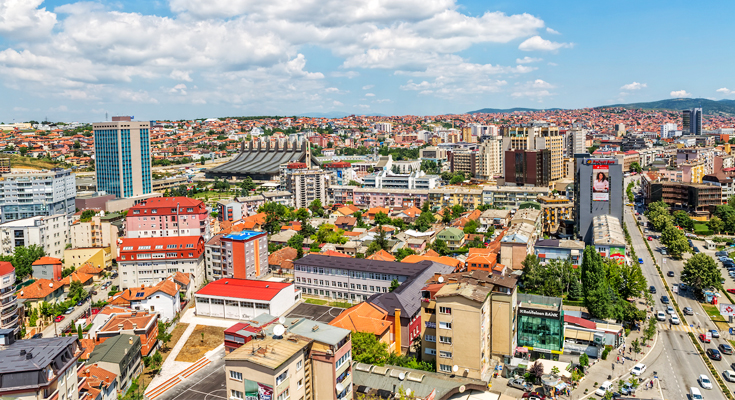 Best Attractions in Kosovo
9.1 Pristina
The capital city of Kosovo is alive with Soviet-buildings that intertwine modern and contemporary art and architecture. You can enjoy the culture of the city in the day and by night; you can see the Rakia culture. Stroll around the city and explore the old style houses which will give you a feel of the old days in life with old men sitting and chanting peacefully.
9.2 The Rugova Canyon
Rugova is one of the most beautiful canyons in Europe. The Bistrica Rivers has cut its way beautifully through the mountains giving this place such a heavenly touch. To start your hike, a good starting point would be the town of Peja and then you can carry forward along the canyon and other surrounding mountains.
Must-Visit Tourist Places in Kosovo
1. Šar Mountains
2. Prizren
3. The Peć Patriarchate Monastery
4. The Marble Cave
5. Visoki Dečani Monastery
10. Slovenia
Slovenia is rich with landscapes and it's been declared to be the greenest tourist destination. The country will also impress you with its nature, history and rich culture. Many of the country's museums and castles will make you feel like you are travelling back in time. Most of the sites are UNESCO World Heritage protected. It's surrounded by mountains, caves and rivers, it only waiting for visitors to explore its attractions.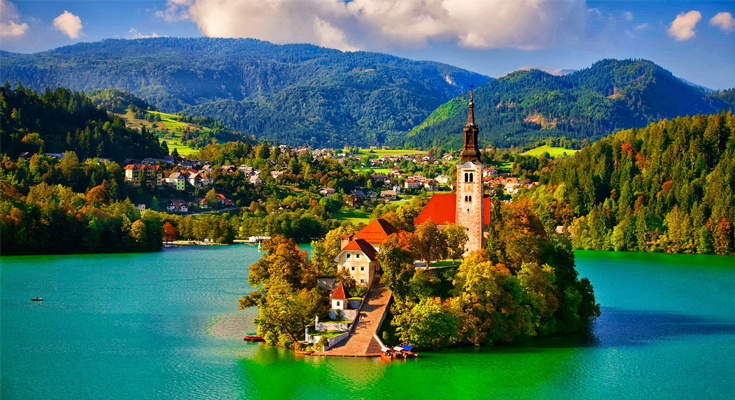 Best Attractions in Slovenia
10.1 Predjama Castle
It's a Renaissance castle located in the village of Predjama and built in a Gothic style. The castle has its legends about Erasmus of Lueg which was his seat in the 15th century. There's a hidden passageway which Erasmus ordered leads to enlarge the castle and leads to exit to the top of the cliff. It also secretly supplies the castle with food in time of danger.
10.2 Postojna Cave
Postojna Cave is the 2nd longest cave system in Slovenia with 24,340 m in length and its one of the exciting things to see in the Balkans. The cave was first described in the 17th century by Johann Weikhard von Valvasor, and discovered by Luka Čeč.
Top Places to Visit in Slovenia
1. Lake Bled
2. Franja Partisan Hospital
3. Lipica Stud Farm
4. Triglav National Park
5. Mercury Mine Idrija
6. Salt Fields in Sečovlje Salina Nature Park
7. Ljubljana Castle
8. The Oldest Vine in the World
9. Church of the Holy Trinity
11. Turkey
From the abandoned monasteries, minaret filled skyline of Istanbul, ancient cities to popular turkey attractions, the country is bound to have many visitors dazzled. Turkey has one of the oldest and biggest bazaars in the world. The culture of Turkey has been derived from various cultures of the Central Asian region and Eastern Mediterranean to Eastern European right up to the Caucasian traditions.
Read More: About Turkey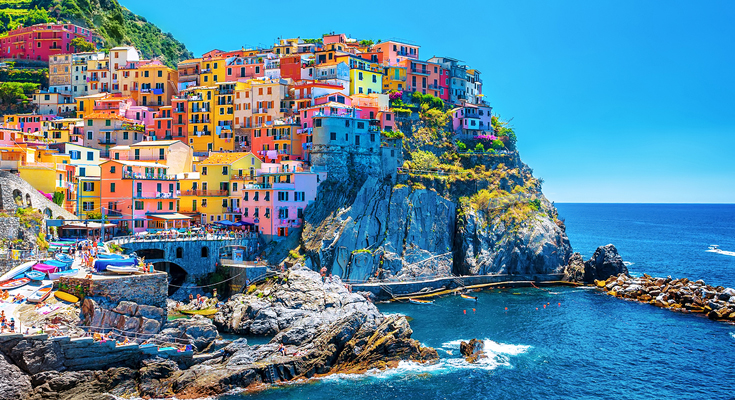 Best Attractions in Turkey
11.1 Istanbul
Over the centuries, Istanbul's important places have attracted many marauding armies from Greece, Rome and Venice before the Ottoman Empire took over. Istanbul is the biggest city offers many places to see and visit such as Aya Sofya, Topkapi Palace, Blue Mosque, Basilica Cistern and many others.
11.2 Ankara
The capital city of Turkey has unbelievable things to see how history reveals millennia rich with a lot of emotive episodes. The famous Hittite Empire, one of the superpower ruins which arrived here.
Top Tourist Places in Turkey
1. Cappadocia
2. Ephesus
3. Bodrum
4. Bursa (Include: Old Silk Market, Grand Mosque)
5. Pamukkale
6. Sumela Monastery
7. Mount Nemrut
8. Trabzon
9. Konya
10. Oludeniz
11. Alanya Castle
Explore More: Attractions in Turkey
Book Package: Turkey Tour Packages
12. Greece
Greece is home to the world's most beautiful historical sites in the world. It's also known for its fascinating nature, 6000 islands. What makes Greece so attractive to travellers is the pebble beach, Mediterranean climate, archaeological sites etc. Athens is its capital city and it retains most of its landmarks, including a 5th century Acropolis citadel.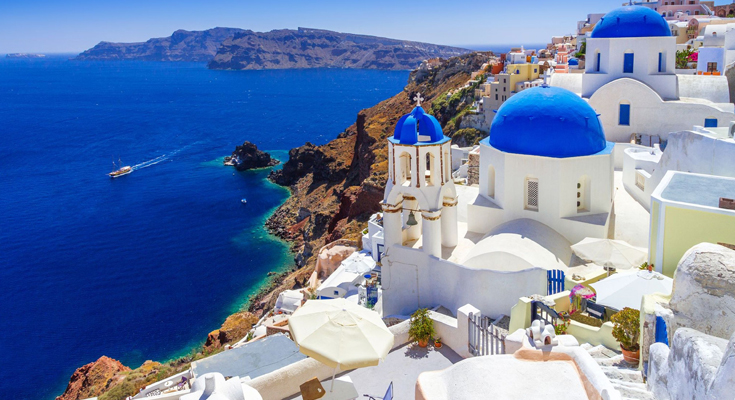 Best Attractions in Greece
12.1 Acropolis
It's considered to be the symbol of Athens and Greece surrounded by three magnificent temples. The best known among them is the Parthenon which supports a roof with 58 columns and adorned by pediments and a frieze.
12.2 Acropolis Museum
The museum is one of the country's most visited tourist attractions. It is made of steel structure with an ultra-modern glass with exhibition spaces built to display all the ancient ruins found from Acropolis. The museum's highlights are the 6th-century-BC Moschophoros, the Caryatids and Parthenon Marbles.
Top Tourist Places in Greece
1. Santorini
2. Mykonos
3. Delphi
4. Corfu
5. Metéora Monasteries
6. Rhodes Town
7. Zákynthos
8. Samaria Gorge
9. Nafplio
Dook International - Leading Tour Operator for Balkan Countries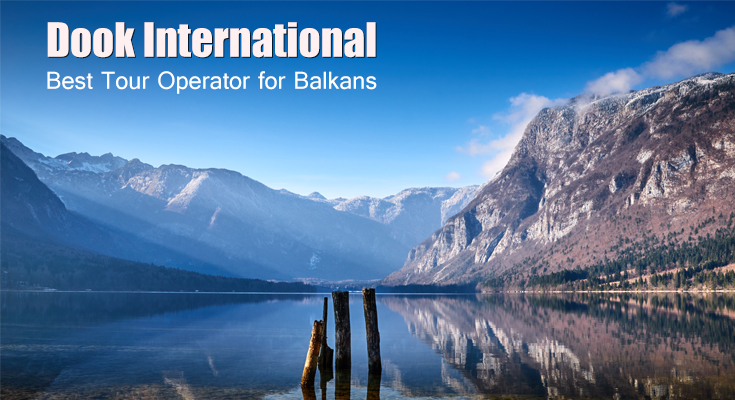 Dook International is an established tour operator who holds years of experience in providing the Best Balkan Tour Package. Over the years, we have delivered the best travel experience with the right Balkan packages to our customers. Our customers have always been happy with our services. Whether its flight bookings, hotel stays, visa support, transfers or any kinds of travel services, we cover it in the package. While you stay in the Balkan, we assure to provide you with the very best of what we have!