18+ Best Balkan Food & Cuisine You Must Try
The world 'Balkan' is a Turkish word and a geographical designation. Balkan region or Balkan states constitute those countries lying on the Balkan Peninsula of the European continent. Generally, it is a region of 12 countries such as Albania, Bosnia and Herzegovina, Bulgaria, Croatia, Greece, Kosovo, Montenegro, North Macedonia, Romania, Serbia, and Slovenia surrounded by the Adriatic Sea, the Ionian Sea, the Aegean Sea, and the Black Sea.
Tourism in the Balkan region has grown consistently over the years and the major contributing elements to the growing tourism are history, natural beauty, cultural heritage and also the cuisine of the region. Balkan Cuisine is also a reason why you must visit Balkan states. However, it is important to note that if you are a vegan, you will find it hard to get food for you. Here are some of the popular food and drinks from the Balkan States; you must try when you are there.
Must Try Authentic Balkan Food and Cuisine
1. Shopska Salad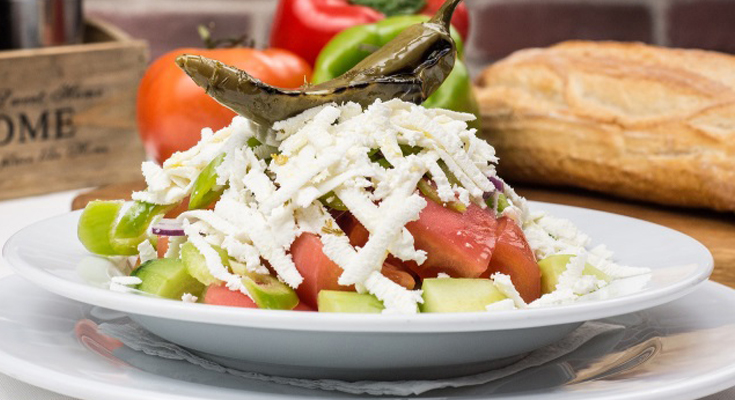 Shopska salad originates from Bulgaria and it is quite a popular dish among many Balkan Dishes. A tasty and healthy food item which is made from tomatoes, cucumbers, onions, bell peppers, brined cheese, parsley, and olives sometimes. Across the Balkan region, you can order Shopska salad in any restaurants you go to.
2. Struklji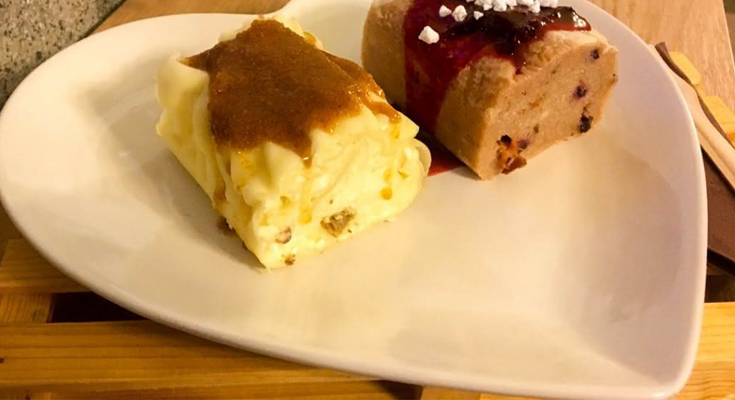 This popular and traditional Slovenian food item is made of dough and filled with various local ingredients such as cottage, cheese, walnuts and apple and comes in cooked or baked form. This richly filled Balkan food item comes in the rolled form and it is quite a tasty item for every food lover.
3. Saganaki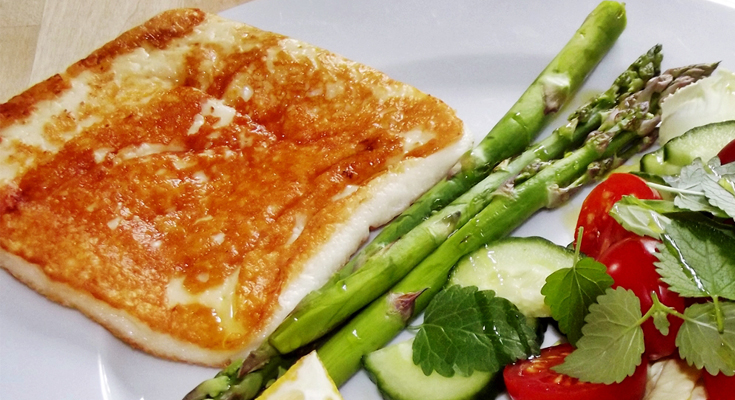 This traditional Greek food item is for cheese lovers as Saganaki's main ingredient is cheese fried in frying pans. This popular Balkan food item is named after the frying pan that is used to prepare this item. This is a cheesy mouthwatering starter for everyone. With different versions available, saganaki is also served with carbs, vegetables or tomato sauce.
4. Sarma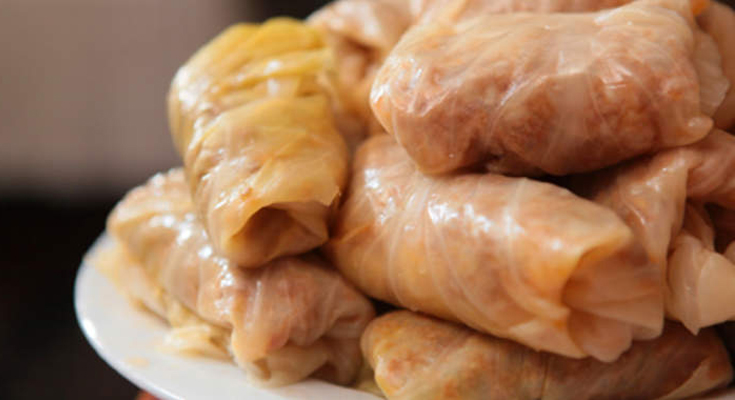 Coming from the popular Balkan cuisine category, one cannot afford to let these little rolls stay on their platter for long. Sarma is a stuffed cabbage dish that is rolled with fillings that include spicy meat, rice, and onion soup mix and when it is slathered with yogurt, it becomes irresistible food item.
5. Banitsa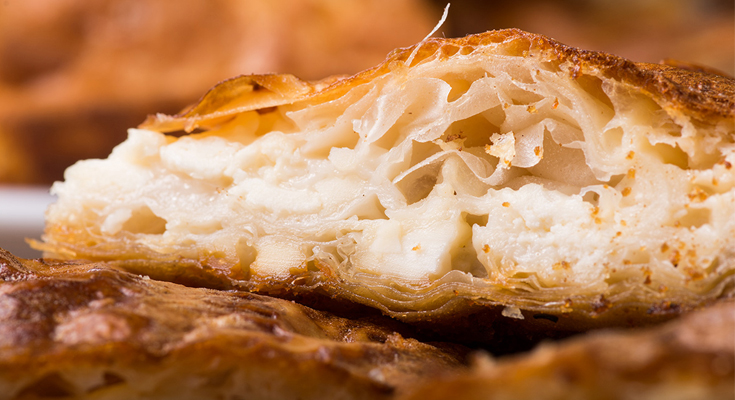 This is a traditional Bulgarian dish, which can easily silence your hunger with a feeling of yummy in your mouth. A mixture of whisked eggs and pieces of cheese are layered between Filo pastry and after that, it is baked in an oven. Generally served as breakfast, one can eat it hot or cold.
6. Cevapi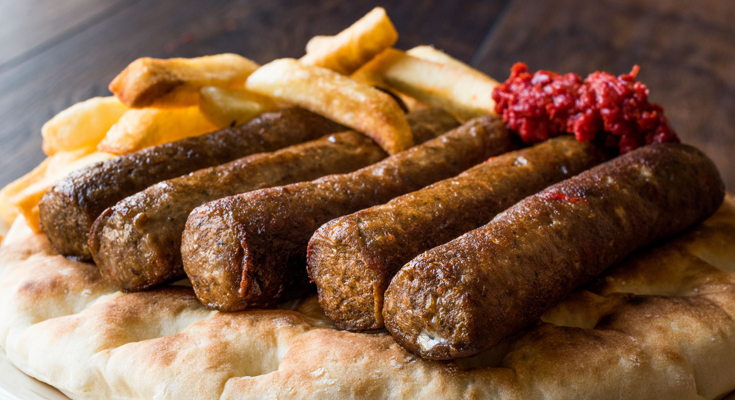 A grilled dish, a type of Kebab, Cevapi is simply super popular around the Balkan region. This meat dish is one of the widely available Balkan dishes. If one food that can be said to unite Balkan states, it has to be Cevapi for sure. All non-vegetarians can taste this small, caseless sausage made of minced meats which is then grilled, served with onion, yogurt, and bread.
7. Cig Kofte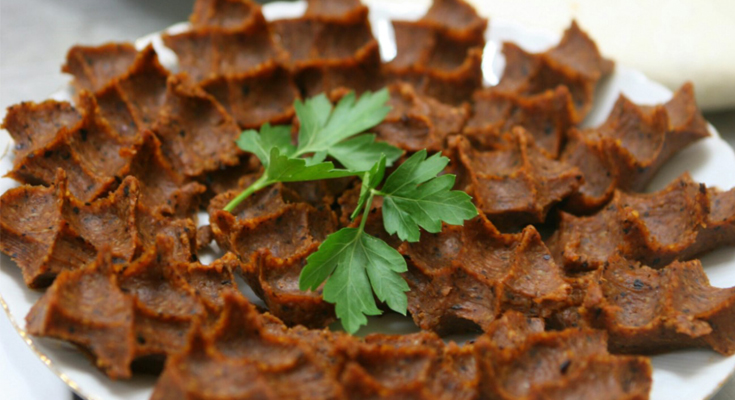 Also known as Chee Kofta, this is a raw meatball, a popular food item in Turkey. You need to taste this to give an 'Mmmmm' feeling to your taste buds. Just pick up a ball and place it in a lettuce leaf, sprinkle lemon on it and take it into your mouth and feel the taste.
8. Rozata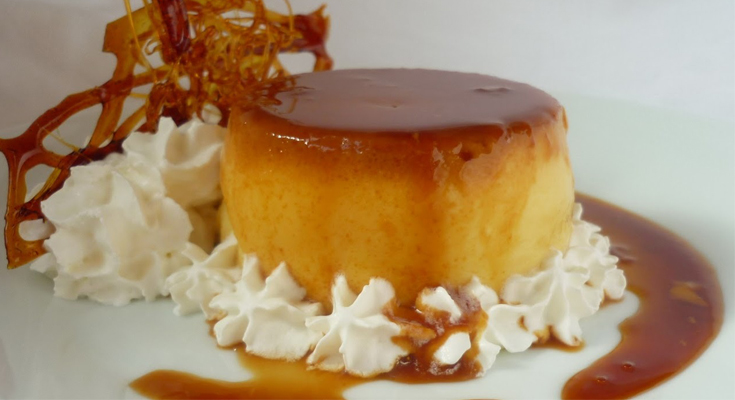 No meal is complete without a dessert. So, Rozata is the dessert for you, a popular item in the cuisine of Balkans. This is similar to French Crème Brulee. The ingredients that go into making Rozata are eggs, sugar, and milk. Rozata comes from the family of Croatian culinary heritage dishes, and can easily be ordered in most of the restaurants here.
9. Burek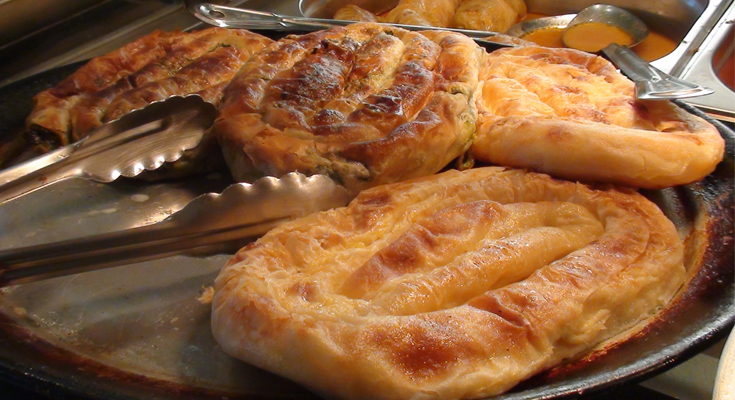 Burek is a Balkan food and a good snack option. This baked filled pastry is made of phyllo - very thin unleavened dough. Burek is prepared in a large pan and is cut into portions after baking it. Burek is quite tasty and the taste of sesame seeds that is sprinkled on it makes it taste yummier.
10. Krempita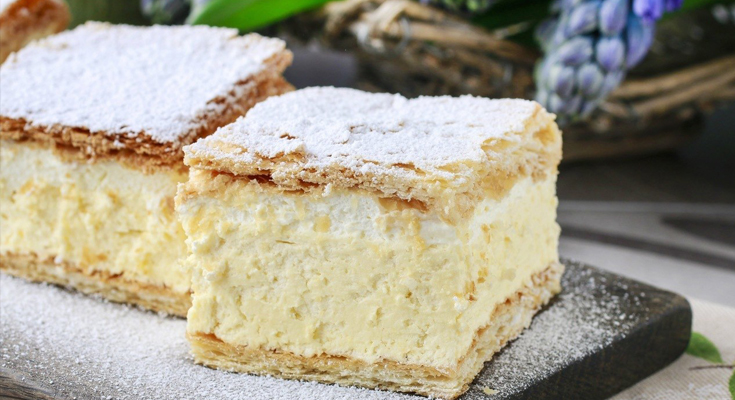 Another delicious dessert and popular among Balkan dishes, Krempita is a vanilla custard cake. Sheets of crispy puff pastry are filled with vanilla custard cream to prepare this mouthwatering dessert. Krempita is known with various names in the region but that does not matter. What matters is that you must taste this yummy cake.
11. Mititei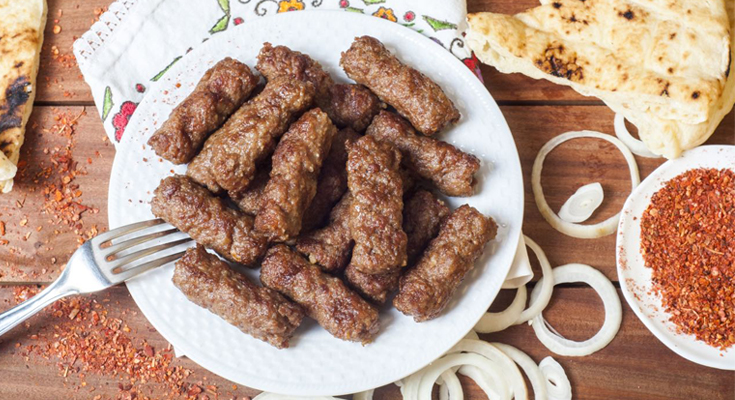 Mititei or Mici is a Romanian dish. This cylindrical shape rolls made of grilled ground meat is made from meat, spices, black pepper, thyme, coriander, and other ingredients. Mititei is a delicious meaty food item, available everywhere in restaurants, small kiosks and streets of the Balkan region. This is a good choice among starters.
12. Tulumbi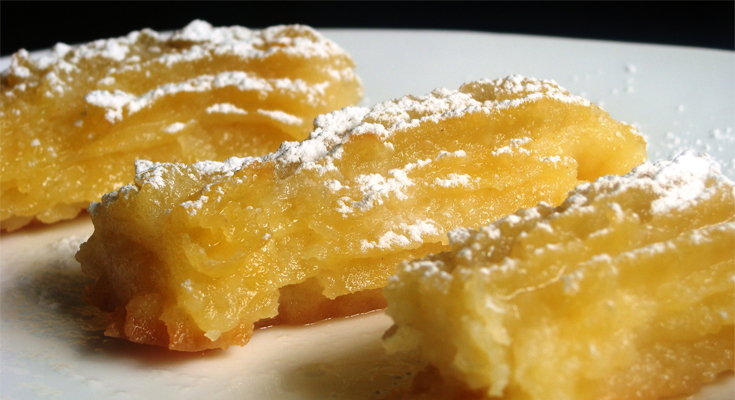 Tulumbi is a tasty dessert coming from Macedonia in the Balkan region. A popular Balkan food item, Tulumbi is available at any local pastry shop in Macedonia. So, you can buy it on a walk and enjoy this delicate pastry with a cup of tea or coffee. If you are craving for sweets then you can easily go for Tulumbi.
13. Sarmale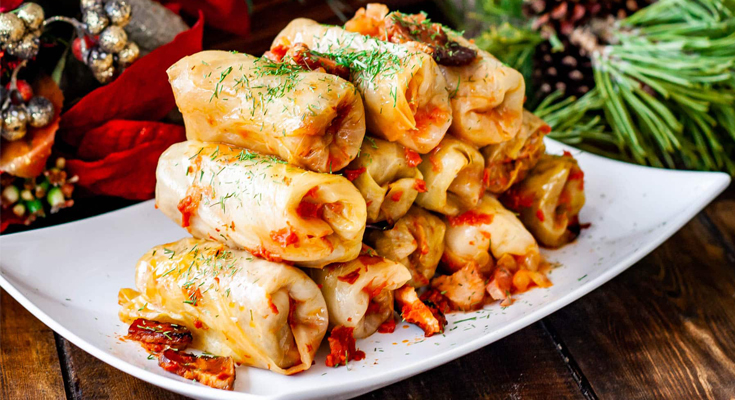 Sarmale is a popular Romanian stuffed cabbage roll. Sarmale is served throughout the year but they are special items during the Christmas and New Year's Eve in Romania. So, when you are in Bucharest and want to try the traditional cuisine of the country then you can go for Sarmale.
14. Baklava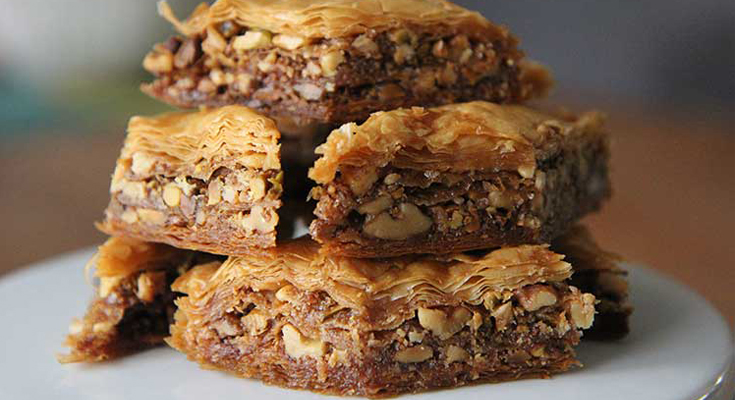 Baklava can be found everywhere in the Balkan Peninsula, and especially in Albania. A rich and layered cake item filled with nuts is available in various sizes and varieties as well. You cannot miss this probably the sweetest dessert provided your doctor has not advised you otherwise. Oh no, you can try this despite prohibitions from sugar.
15. Begova Corba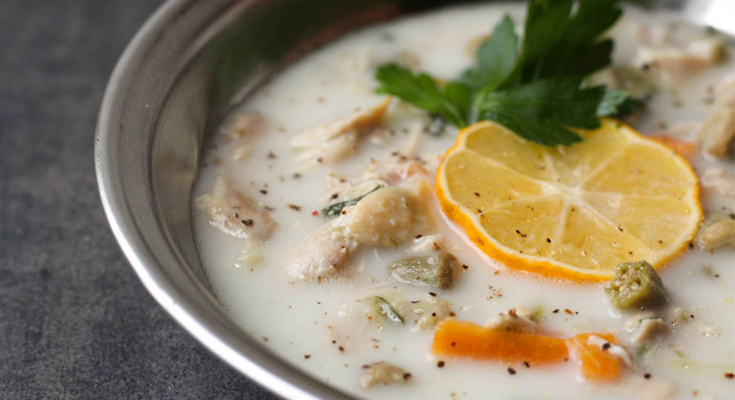 A healing soup and popular item in the Balkan Drink category especially to get rid of cold complaints, Begova Corba is a traditional item from Bosnian cuisine. The soup contains chicken meat, dried okra and several vegetables such as potatoes, carrots, etc. and then slowly cooked. This may not taste quite good but definitely worth a try especially if you are feeling cold there.
16. Rakia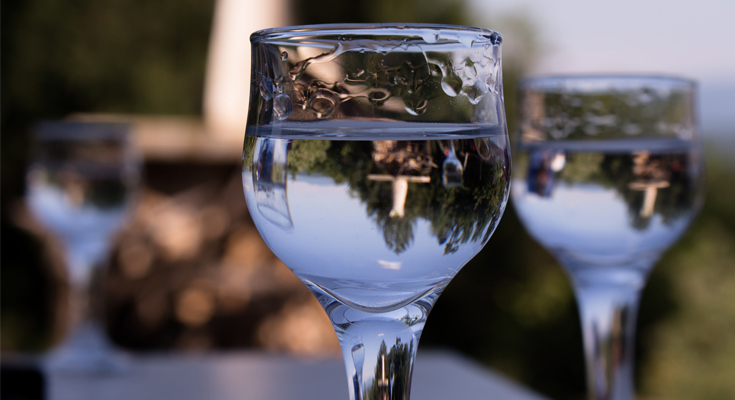 Rakia is hard liquor with over 60% alcohol, so it may not be prescribed for everyone. But those who want to test the strength of their mouth, belly and what not may try this highly fiery Balkan drink. You may feel on a high and at the same time burning in your mouth and belly. So, drink it on your own risk especially if you have not tasted such a thing before.
17. Ayran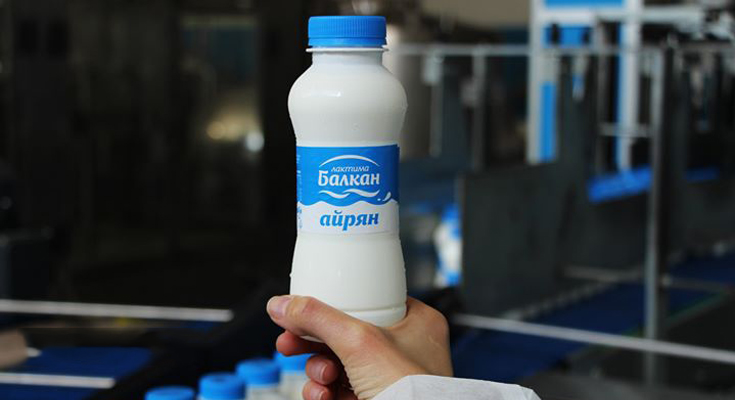 Ayran is a refreshing Yogurt Balkan drink. Simply made with 4 cups of Yogurt, 2 cups water and a pinch of salt, Ayran is a cool cure of worst kind of hangover. But that is not it, you can drink Ayran for any purpose such as quenching your thirst or simply to get a relief from hot weather.
18. Turkish Coffee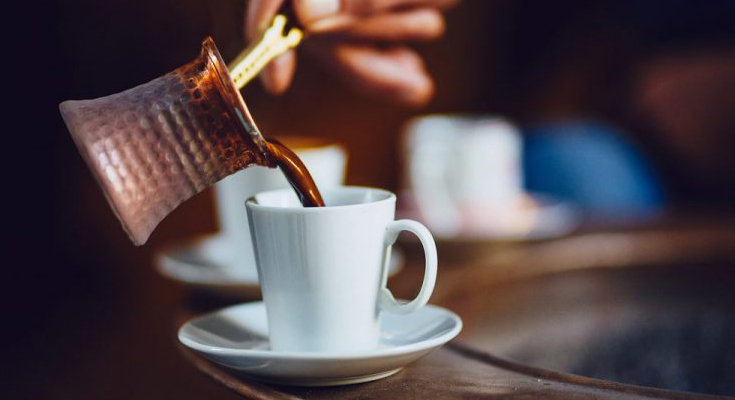 Well, Turkish coffee is popular all over the world. You cannot miss it for any reason. Throughout the Balkan region, the Turkish way of preparing coffee has been a tradition for a long time. You can get a cup of Turkish coffee in restaurants and even on the streets quite easily. So, whether a coffee lover or not, you must try this popular Balkan drink.
So, earlier if you had only mainstream reasons such as sightseeing, beach vacation, summer holiday, Christmas and New Year Celebrations, Cultural and Historical explorations, etc., now you have one more tasty reason to go to Balkans and that is to explore the food items of these states.
Must Read:
Top Attractions in Balkans
Romantic Destinations in the Balkans