10 Best Things to Do in Almaty: Must Try Experiences
Live Some Amazing Experiences in a Super Alive City Almaty
Almaty is an emerging tourist destination not just in Kazakhstan but entire Central Asia. Once the capital city of Kazakhstan, Almaty happens to be a modern city with the most urban infrastructure matching any European City. So, if you are planning to visit Almaty you may have questions in mind that what is there in Almaty for you. Hang on; we are bringing you the best experiences in Almaty that you can enjoy when you go on an Almaty Tour. Hopefully, you will be better paced through this article to make your list of Things to do in Almaty.
1. Explore Popular Tourist Destinations in Almaty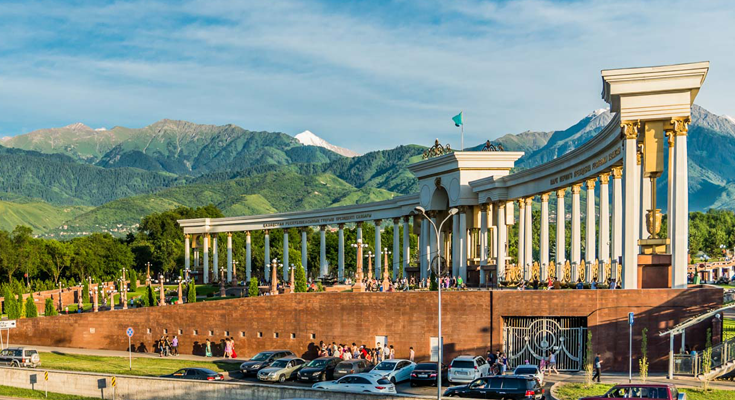 Almaty is a beautiful city in Kazakhstan. The city has several popular tourist sites. The popular ones are:
Kok Tobe Tower
- A local recreational point
Charyn Canyon
- A unique rock formation and stunning display of nature's magic,
Central Mosque
- Probably the largest and most beautiful mosque in the country,
Zenkov Cathedral
- A century-old unique cathedral made of wooden completely
Abay Opera House
- A cool place for entertainment
Dolphinarium Nemo
- A great show where the performers are cute dolphins who will steal your heart. There are more. So at the beginning itself, you know you have plenty of
things to do in Almaty
.
2. Taste the Delicious Foods of the City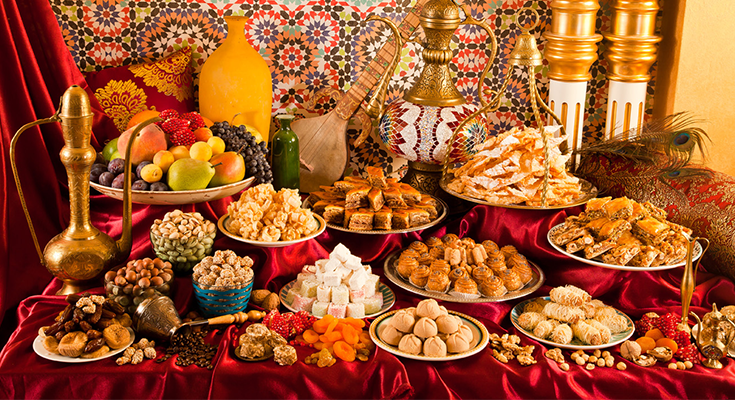 When on an Almaty tour you must taste the local delicious food items. You can try out meat dishes that occupy a huge space in the national cuisine. In all the major restaurants in Almaty, you will also get Russian and European cuisine on the menu. Tea is a very common drink in Almaty and there are tea selling points everywhere in the city. Some of the popular restaurants to eat delicious food are Gosti – specialized in Russian cuisine, Kishalk – offers traditional and authentic Central Asian cuisine and Tandoor – Indian Restaurant.
3. Let Yourself Free in Adventure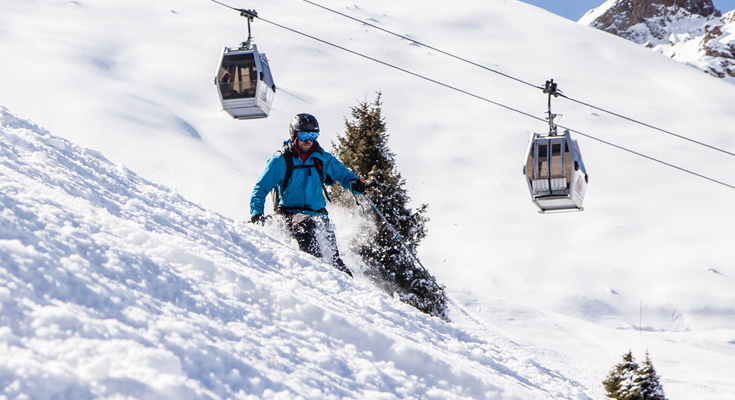 If you love fast-paced action-packed experience in Almaty, you are in for a sure shot feeling of high. You have many adventure related things to do in Almaty. The list includes Paragliding, skiing, snowmobiling, snowboarding, hot air balloon adventure, Golfing and more. Adventure is also available at Big Almaty Lake and one of the world's highest ice rinks Medeo. Hiking up to Big Almaty Lake is a cool experience.
4. Be on Top at Medeu and Shymbulak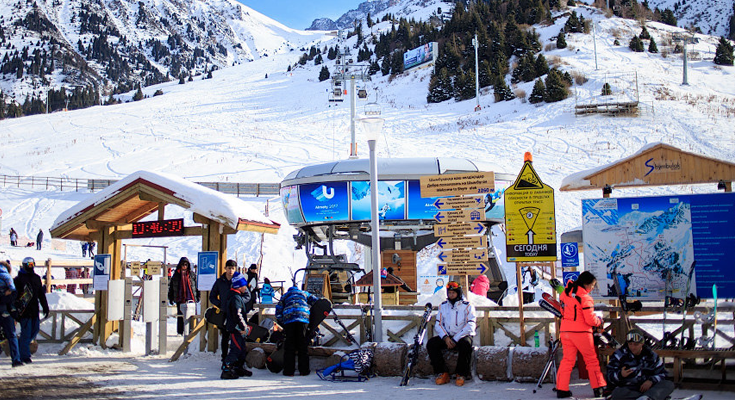 Almaty is a city wherein you get the buzz of a modern city and as you move little outside of Almaty, you can be on the peak of a mountain. Medeu and Shymbulak are the two must on the top of the mountain places worth visiting. Medeu is an outdoor skating and bandy rink located in Medeu Valley on the South-eastern skirts of Almaty. Medeu is a great place for skating especially during winters. Similarly, Shymbulak, a ski resort near Almaty is the largest ski resort in entire Central Asia. Located in the Medeu Valley only, Shymbulak ski resort is a highly popular travel destination for anybody on an Almaty Tour.
5. Spend Some Time inside Some of the Museums in Almaty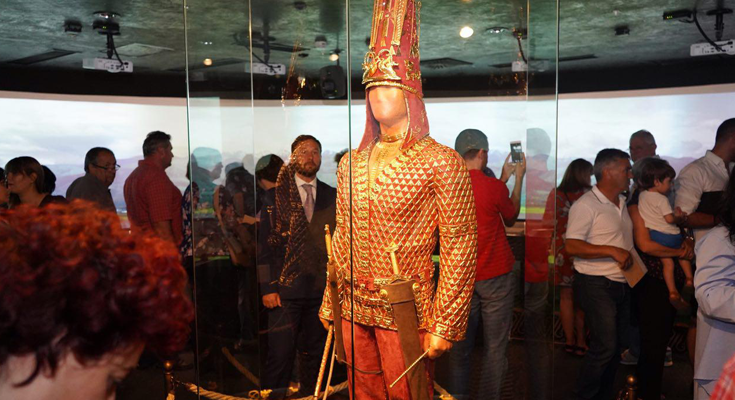 If you are a museum lover, Almaty will delight you as there are several museums in the city. Just buy a ticket and get inside a museum or two of your choice. Where should you be? National History Museum is the place where you can see how Kazakhstan evolved in history. At Kasteyev Museum of Fine Arts, you can witness a large collection of paintings, sculpture and folk art of the different eras in Kazakhstan. Another museum in Almaty city worth visiting is the Central State Museum of the Kazakh Republic which happens to be the largest museum in Almaty and also one of the largest museums in entire Central Asia. Other museums worth visiting in Almaty include Muthar Auezov Literature Memorial House, State Museum of National Musical Instruments and Military History Museum.
6. Go for a Night Out and Chill at a Bar or Pub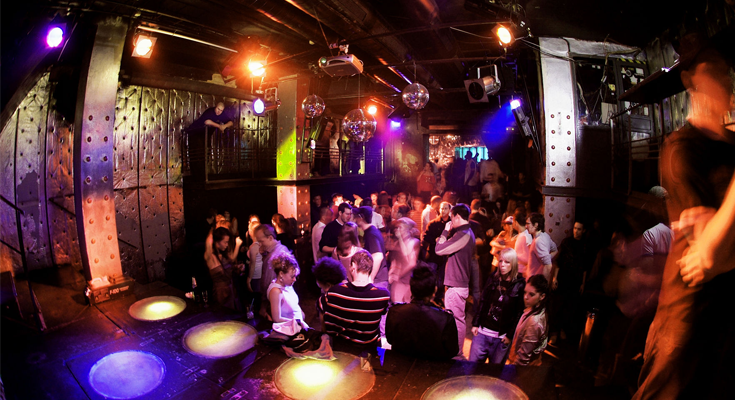 Almaty offers great nightlife experience to locals and foreign visitors. Nightlife lovers have plenty of high standards and budget pubs and bars in Almaty. Chukotka is one of the most famous places to be here. You can dance hard to the music played by the rock bands and DJs after midnight as well. Amazing drinks offered here will energize you for sure. Sova Espresso, Shakespeare Pub, Soho Almaty club, and Pivnitsa are other pubs and bars in Almaty to experience great music, food, and drink.
7. Shop Hard at Local Bazaars and International Malls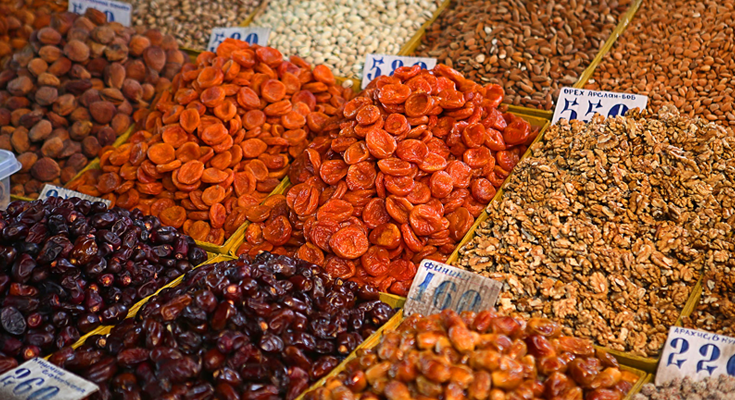 Local markets in Almaty are worth visiting. Go to the Zelyony Bazaar or Green Bazaar where fruits, clothing, toys and locally handmade items are sold in a wide variety. You can bargain hard to get an item cheap. Beautifully designed carpets buyers can go to Bukhara carpets and buy some of the best carpets to add beauty to their homes. If you are looking for branded items then go to Esentai Mall for luxury shopping. There are more than 160 stores of international luxurious brands available here. And if you don't want to spend much then go to Mega Center where you get goods of the highest quality but at lower prices.
8. Feel Relaxed at Arasan Baths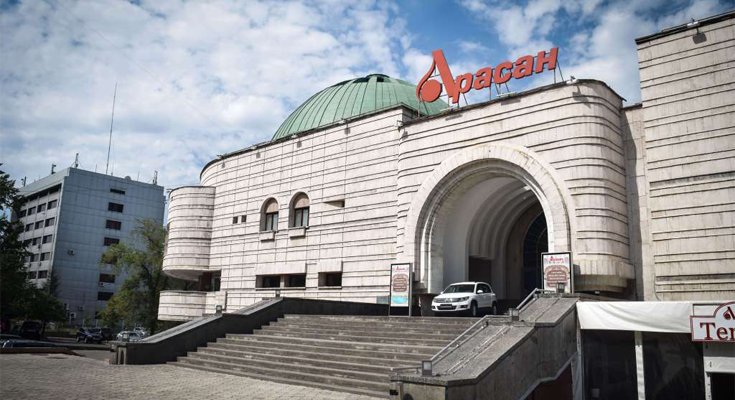 After getting exhausted from sightseeing and shopping you can have a relaxed time at Arasan baths. When you think of experiences in Almaty, coming to Arasan Baths should be on your list. This is one of the cool things to do in Almaty for you. This is located near Panfilov Park - a popular tourist site in Almaty. Spend some time and experience some classic and modern treatments of getting de-stressed and feeling rejuvenated. Arasan Bath is not just a spa kind but this is also a wellness center.
9. Do Business Meetings in Almaty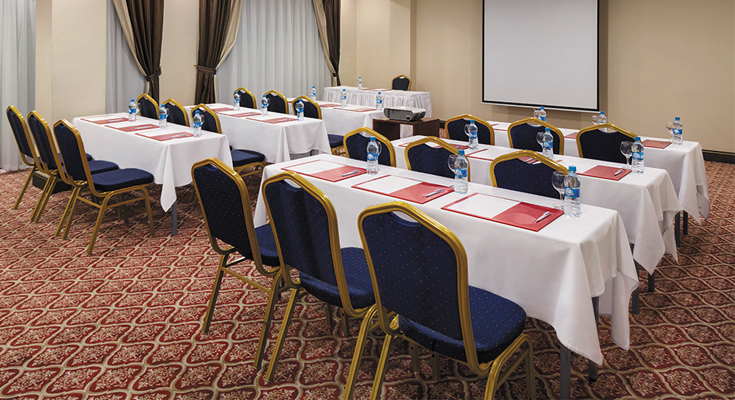 If you thought that Almaty is only popular for travelers on a holiday trip then you got it wrong. There are many things to do in Almaty for those coming on a holiday trip but in recent years Almaty has also become a favorite destination for MICE purposes. Almaty always had a tradition of exhibitions and conferences and with full-grown infrastructure international companies are also betting on Almaty for business meetings and conferences. Almaty International Airport – the largest in the country provides direct and indirect connectivity to all the major cities in the world. Local transportation through rail, bus, and private taxis are also good. There are international hotels such as InterContinental and Plaza Hotel present in the city offering space, facilities and services required to arrange meetings and conferences. There are budget hotels also that provide you everything at lower prices. You have already seen that there are many tourist destinations in Almaty that keeps visitors engaged and delighted.
10. Witness Falconry - Hundreds of Years Old Traditional Game of the Region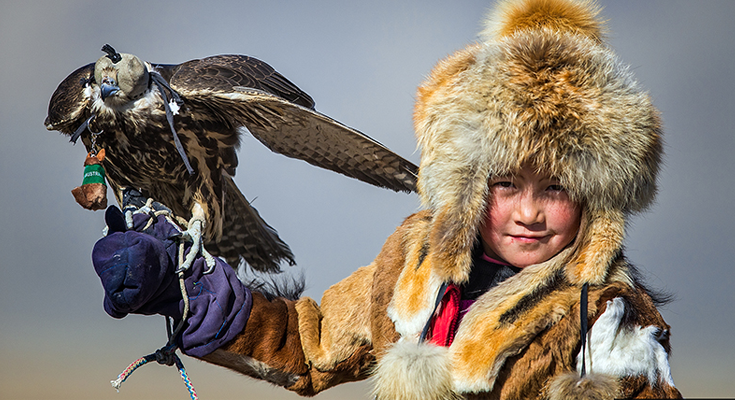 This is truly unique. Seeing the game of Falconry is one of the cool experiences in Almaty. Falconry has gained a form of increasingly famous sport in Kazakhstan. Tourists also love to witness the sport. Falconry is a sport of hunting with birds of prey like an eagle. Falconry has a long history in the region. Kazak people have hunted with eagles for centuries. This old practice is being revived as a competitive sport in the country. This tradition of falconry is getting a lot of attention lately. You can go to an eagle hunting museum in the small town of Nura, two hours east of Almaty.