Zenkov Cathedral of Holy Ascension in Almaty
Do you love unique places to see when you are on a trip? Do yo get fascinated by historical places? If yes then there is one such place in Almaty, Kazakhstan which is blend of both. Zenkov Cathedral of Holy Ascension which is also known as Svyato-Voznesensky Cathedral is over a century old cathedral and is unique because it is made completely of woods. Almaty has lot of attractions for tourists and you can easily add Zenkov when you are on an Almaty tour package. Almaty is a bustling city in Kazakhstan and is seeing growth in tourism every year as the city has now world class infrastructure and can be easily compared with any European city. Indian travelers on an Almaty tour package from India have plenty of options here to when it comes to sightseeing and shopping. So Zenkov Cathedral should be there in your must see places list in Almaty. Let us know more about this historic and unique Cathedral in Almaty, Kazakhstan.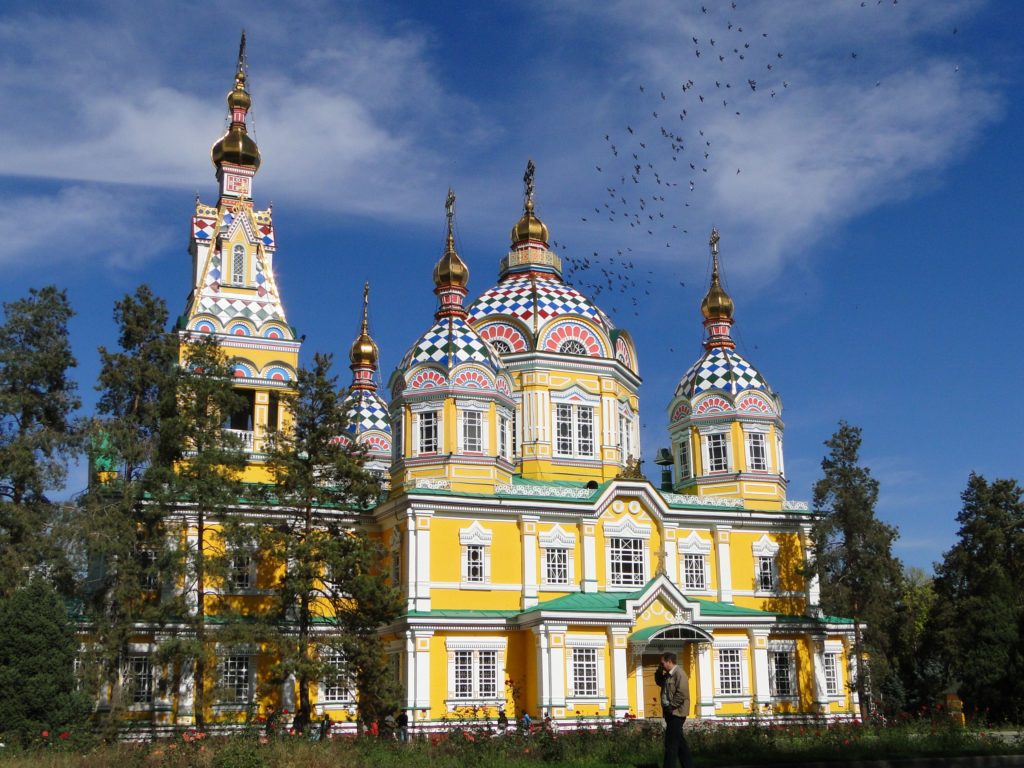 You know that Panfilov Park is an exciting place in Almaty for tourists. In this park is located Zenkov cathedral. This cathedral is unique because it is probably only cathedral in the world which is made of wooden completely. Another uniqueness of the cathedral is that it is built without using any nails. Yet another uniqueness of the cathedral is that it has survived major earthquake in the region which is attributed to the architect quality of the cathedral. How the cathedral came into existence? In 1903 the bishops of Turkestan and Tashkent, Paisii (Vinogradov) laid the foundation of the church. Then construction took place and between 1904 and 1907 it lasted. The church was designed by best engineers and architects of the time K.A. Borisoglebskiy, N.I. Stepanov, S.K. Troparevskiy and A.P. Zenkov. The building of the church was erected as per a unique technology in which no nails were used. That's why this cathedral which has five domes and three aisles with a built in bell tower is among the top 8 highest buildings of the world which are completely wooden made. Interior of the church was also worked by famous and brilliant Russian artist and painter N.G. Khludov. The inner structure was made in the artistic workshops of Moscow and Kiev. The inner walls of the church had paintings of dozens of saints. The decoration was also superb made by masters. Gold plated domes with crests shone of sun and one could notice church from quite a distance.
There was an earthquake in 1911 but the church survived this with minimal damage. And then some bishops attributed this as divine intervention especially because church had no nails and it still survived. However the some due credit might also be given to the brilliance of advanced anti-earthquake technique applied by the architect A.P. Zenkov. The church did not had to go through only earthquake but it also faced hardship period in the Soviet Rule and in 1927 the cathedral was closed by government order. Then the church was robbed, and all bells were thrown down, the library was partially destroyed which created fear among the locals that the cathedral might be completely wrecked. The church survived this also and it stayed. It lost its originality and until 1994 it was used as a Central Museum of Kazakhstan, but in 1995 local authorities' control of the cathedral was given back to the Russian Orthodox church and it took some additional restoration work and then was reopened for religious service in 1997.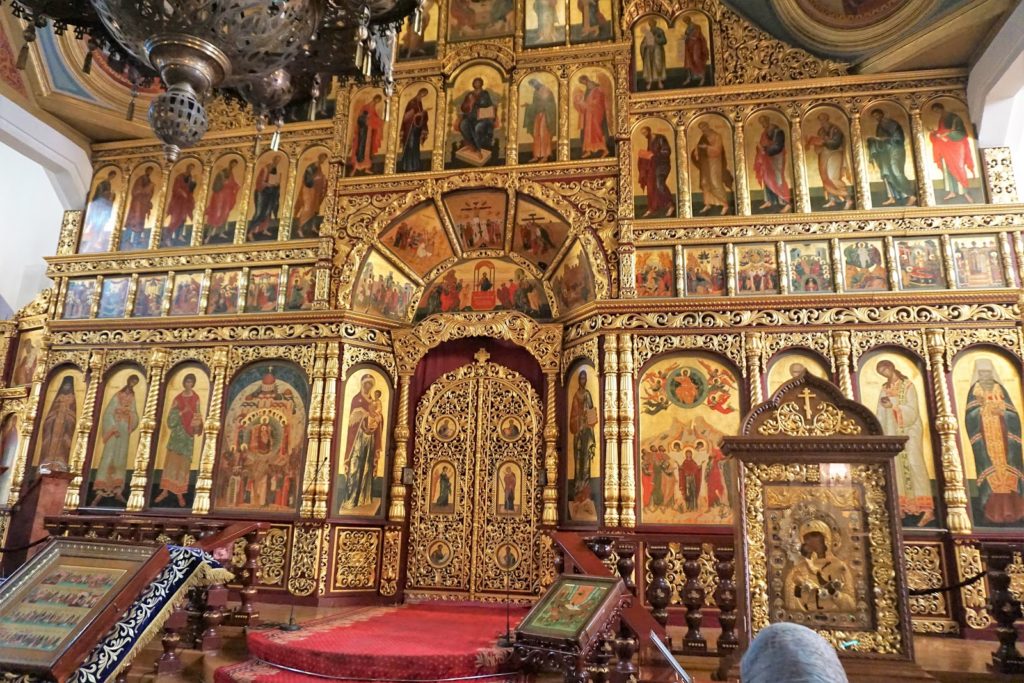 So today, the visitors can Visit Zenkov Cathedral for religious purpose and for accessing its both internal and external beauty. One can observe the customs of the cathedral and should respect it at the same time. Viewing the cathedral from all four sides is worth and so is the walk around. On one side you can see an open area where stalls for children's activities and rides are laid out. In the Center of Panfilov Park, Zenkov Cathedral is worth a visit for everyone who is in Almaty on a Kazakhstan Tour Package. The cathedral is like a sanctuary for Christians and for other tourists also it is a wonderful Attraction in Almaty, Kazakhstan.