Have you ever been left with sweet scar in your memory of your trip or the destination that you travelled? Everyone loves adventure in their travel. Adventure that fills you with lot of joy, excitement and some fear is worth everything one can ask for on a tour. A travel that makes you speechless, a travel that makes you ecstatic and calm at the same time amounts to lifetime experience that you cannot gain through a book of thousand pages. We talked about Almaty in Kazakhstan being one such travel destination earlier. This place puts you through a adventure ride. Adding to the list of adventure in Almaty, in this article we will talk about Medeu, the world known ice skating rink. Let's see why Medeu attracts lot of travellers from across the globe.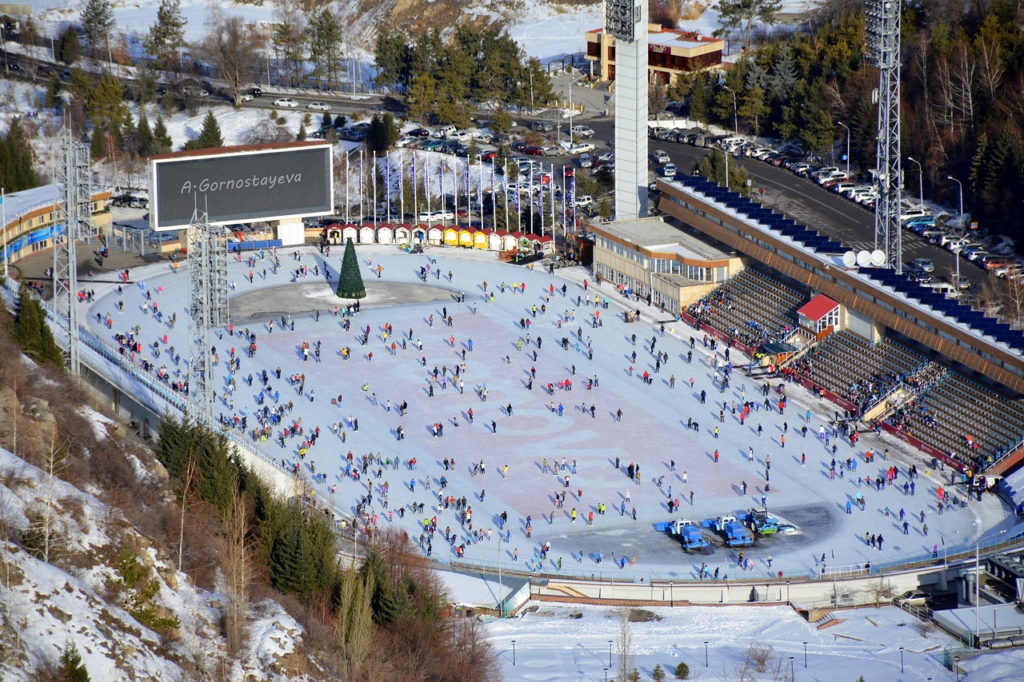 This World Known Ice Skating Rink Medeu is located at the altitude of 1,691.2 meters above sea level in a mountain valley (Medeu Valley, or the valley of Malaya Alma-Atinka River) on the south-eastern outskirts of Almaty. It was erected in 1972 by a team of Soviet Engineers. The rink got converted into artificial rink successfully in 1972. The ice surface occupies 10.5 thousand sq. m., which allows to conduct contests in skating sport, hockey and figure skating. High mountain skating has gained lot of popularity in the world in last few years and this makes Medeu even more popular. What makes Medeu special though is Soft climate in the gorge, optimal level of solar radiation, not high atmospheric pressure, gentle breeze and clean glacial water. Skating at Medeu is adventurous in any weather. The Medeu Dam, built in the late 1960s, stands immediately south of the skating rink, protecting it – and the city of Almaty itself – from potentially devastating mud flows. Stairs consisting of 842 steps leads to the dam. Contests on ascension along this unique stairs are regularly carried out. Medeu has witnessed many world records in all the speed skating distances. Medeo continues to be one of the best-known Tourist Locations in Kazakhstan.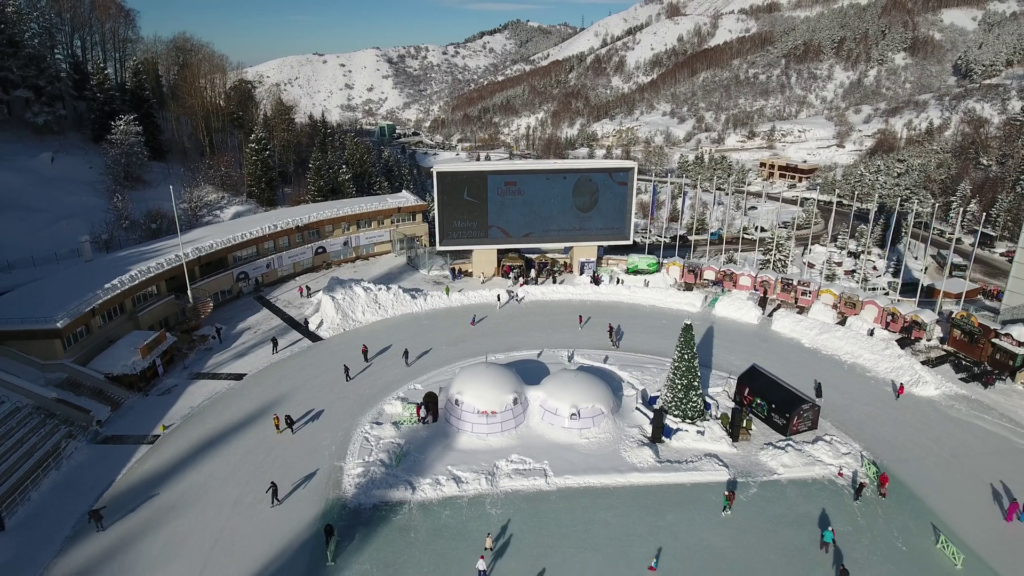 The stadium is open to the public all year round, allowing visitors to skate at high altitude day or night. During night hours, skaters can enjoy music and lights in the stadium either from the ice, or from VIP boxes available for rent. While ticket prices were raised due to the reconstruction for the Asian Games, it still remains a popular destination for groups of friends or couples. In addition to this, the Medeu stadium and Dam remain the destination for Almaty's International Medeu-marathon. During this event, competitors run up from the city to this famous location, climbing almost 1000 vertical meters before returning to Almaty to finish. 2011 marked the 14th year of this challenging race, with over 150 runners participating.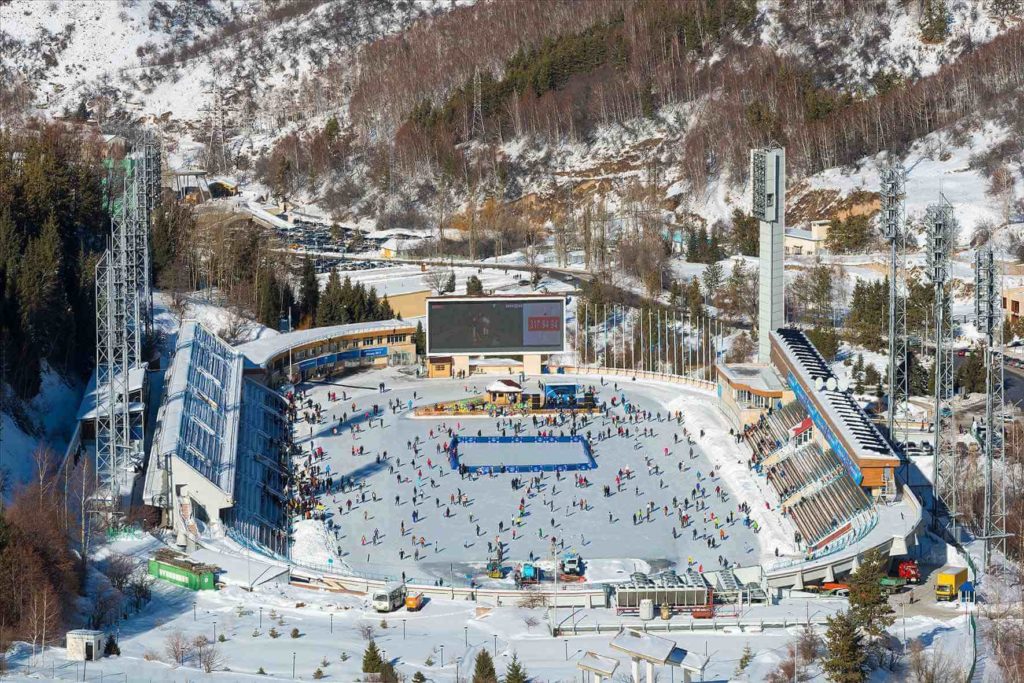 Almaty is going to host 2017 winter universiade (an international multi-sport event) and Medeu will be used for opening and closing ceremonies, speed skating and new demonstration sport bandy. Now by far you would have got enough idea about this wonderful place in Almaty, where, given a chance one must visit at least once if not more. High mountain skating being such an adventure you can live your dream here at Medeu. All the facilities and infrastructure today are world class and turnout of tourists to this destination is increasing every year. So for all of you this is the time to think and plan about travelling to Almaty and visiting this wonderful destination Medeu.
Must Read: Shymbulak Ski Resort Almaty