5 Stans Tour of the Silk Road
Central Asia stretches from Russia in the north, Afghanistan in the south, Chine in the east and the Caspian Sea in the west. It consists of five regions namely - Kazakhstan, Kyrgyzstan, Uzbekistan, Tajikistan & Turkmenistan which are known as the 5 Stans Countries. Historically, Central Asia has been closely tied to the Silk Road and its nomadic people. The Five Stans offers incredible culture and scenery with many wonderful architecture, ancient monuments, vast deserts and best hospitality for tourists from all over the world. The Stan Countries have a reputation of welcoming their guests with open hearts and unique cultural footprint. While you are in these regions, you can discover desert scenery, architectural wonders of Uzbekistan, and Silk Road cities of Bukhara, Samarkand and Khiva, mighty rivers to the top scenery of Tien Shan. It's a great experience to Explore the Stan Countries by opting for 5 Stans Tour of Silk Road.
5 Stans Countries of Central Asia
While in the Stans countries, you will get to discover the remains of bygone if you follow the ancient trade routes. You will get to see the beauty of Central Asia, right from the white marble city of Ashgabat right up to the cosmopolitan cities of Almaty and Tashkent. The 5 Stans Tour is a perfect trip for those who are wanderlust and would like to discover The Lost Heart of Asia.
1. Kazakhstan
It is a transcontinental and world's largest landlocked country located in Asia with its western parts in Europe. Kazakhstan is one of the tenth largest countries in the world which is rich with beautiful natural sites. It never ceases to amaze the tourist with its great steppe. It also has quite a lot of architectural monuments which are popularly visited by tourists from all over the world. There are interesting sights and attractions you can see and explore in Kazakhstan such as Karabulak gorge, Saka mounds, Borovoe natural reserve, Mausoleum of Sufi poet and many others.
Read More: About Kazakhstan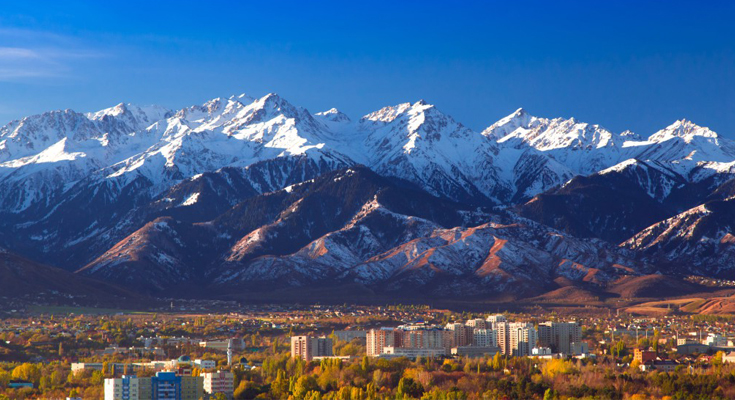 Must-Visit Attractions in Kazakhstan:
1. Big Almaty Lake
2. Kok Tobe
3. Issyk Lake
4. Charyn Canyon
5. Medeu Skating Rink
6. Ile-Alatau National Park
7. Zenkov Cathedral
8. Shymbulak
9. Sunkar International Ski Jumping Complex
10. National Museum of Kazakhstan
11. President's Cultural Center, Astana
12. Kolsai Lakes
13. Altyn-Emel National Park
Explore: Top Attractions in Kazakhstan
Book Package: Kazakhstan Tour Package
2. Kyrgyzstan
It is a country in Central Asia border by its neighbouring countries, Uzbekistan, Tajikistan and China. Bishkek is the country's capital and largest city. Kyrgyzstan surreal like atmosphere, breathtaking terrain, intriguing historical places, and enchanting scenery is guaranteed not to disappoint any tourist travelling to the country. There are abundant places to visit in Kyrgyzstan as it's untouched by the outside world. There are many sites to see, from historical places, biosphere reserve, peaks, mountains and passes etc. It is one of the countries that is the Five Stans of The Silk Road.
Read More: About Kyrgyzstan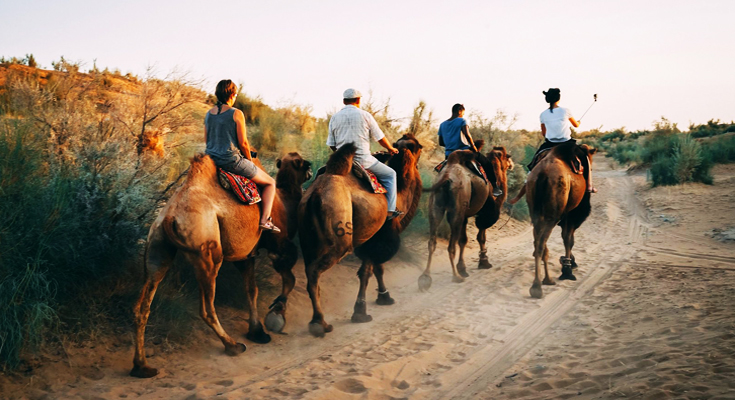 Must-Visit Attractions in Kyrgyzstan
1. Bishkek City
2. Issyk Kul Lake
3. Burana Tower
4. Karakol/Jeti-Oguz Gorge
5. Ala Archa National Park, Bishkek
6. Kashka-Suu Ski Resort
7. Supara/Ethno Park
8. Kegety Gorge in Chuy Region
9. Skazka (Fairy Tale) Canyon in Issyk Kul Region
10. Naryn Canyon in Jalal-Abad Region
11. Ala Too Square, Bishkek
12. State History Museum, Bishkek
13. Osh Bazaar, Bishkek
Explore: Top Attractions in Kyrgyzstan
Book Package: Kyrgyzstan Tour Package
3. Uzbekistan
Uzbekistan is a Central Asian country known for its ancient trade route, mausoleums, and mosques. In 1966, the country's capital Tashkent was completely destroyed by the earthquake while it was under the rule of the Soviet Union. One of its major cities is Samarkand which has a landmark of Islamic architecture. It's rich in cultural and historical heritage with four paces indicated on the UNESCO World Heritage sites and UNESCO Intangible Cultural Heritage list. If you are fascinated by the Silk Road, you will find around three routes to the important cities of Khiva, Uzbekistan, Bukhara and Samarkand.
Read More: About Uzbekistan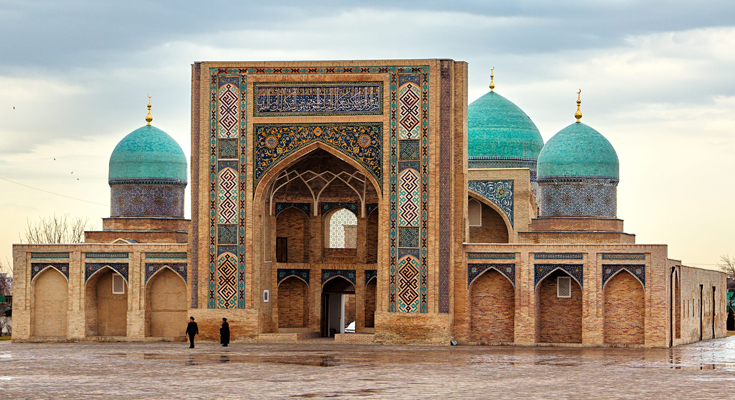 Must-Visit Attractions in Uzbekistan
1. Lake Charvak, Tashkent
2. Amir Timur Museum, Tashkent
3. Chimgan Mountains
4. Lal Bahadur Shastri Memorial, Tashkent
5. Hazrat Imam Complex, Tashkent
6. TV Tower, Tashkent
7. The Broadway, Tashkent
8. Kukeldash Madrasah, Tashkent
9. Tashkent Clock Tower
10. Chorsu Bazaar, Tashkent
11. Registan Square, Samarkand
12. Shah I Zinda, Samarkand
13. Gur-e Amir Mausoleum, Samarkand
14. The Great Minaret of Kalon, Bukhara
Explore: Top Attractions in Uzbekistan
Book Package: Uzbekistan Tour Package
4. Tajikistan
The country is located in central Asia which is known for its rugged mountains making it a popular spot among the tourists for climbing and trekking. It a very small country yet it's still bigger than some European countries. One of the country's highest mountain ranges which rises over 5000 meters known as The Fann Mountains has snow-capped peaks encompassed with an enchanting nature reserve. The capital city is called Dushanbe. It's' one of the five stans of Central Asia which were a Silk Road and many would come to visit the luxurious bazaars and important people like poets, philosophers and scientists.
Read More: About Tajikistan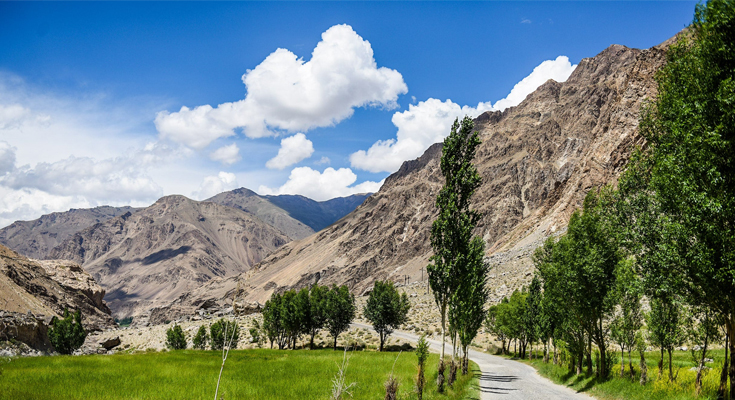 Must-Visit Attractions in Tajikistan
1. Iskanderkul Lake, Tajikistan
2. Pamir Highway, Tajikistan
3. Fann Mountain, Tajikistan
4. Bartang Valley, Tajikistan
5. Zeravshan Valley, Tajikistan
6. Ismoil Somoni Peak, Tajikistan
7. Peak Korzhenevskaya, Tajikistan
8. AK-Baital Pass, Tajikistan
9. Yamchun
10. Namadgut
Explore: Top Attractions in Tajikistan
Book Package: Tajikistan Tour Package
5. Turkmenistan
Turkmenistan is a country in Central Asia which has become a very popular destination. The country is rich with its archaeological sites. It's a beautiful country which has the blends the past and the present in perfect harmony. As it bordered by the Caspian Sea, it offers so many attractions and things to do in the country. Since it has so much of historical remnants of the past, visitors are always surprised with what the country has to offer. It's so full of history and ancient ruins that it's difficult to even imagine of the inhabitants who steeled here over the centuries.
Read More: About Turkmenistan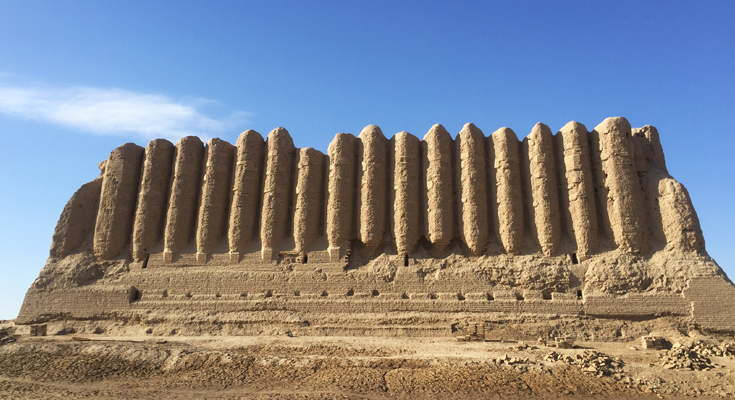 Must-Visit Attractions in Turkmenistan
1. Karakum Desert
2. Door to Hell
3. Parthian Fortresses of Nisa
4. Merv
5. Ashgabat
6. Gonur Depe
7. Mausoleum of Sultan Sanjar
8. Turabeg Khanym Complex
9. Köw Ata Underground Lake
10. National Museum
Explore: Top Attractions in Turkmenistan
Book Package: Turkmenistan Tour Package
Book 5 Stans Tour with Dook International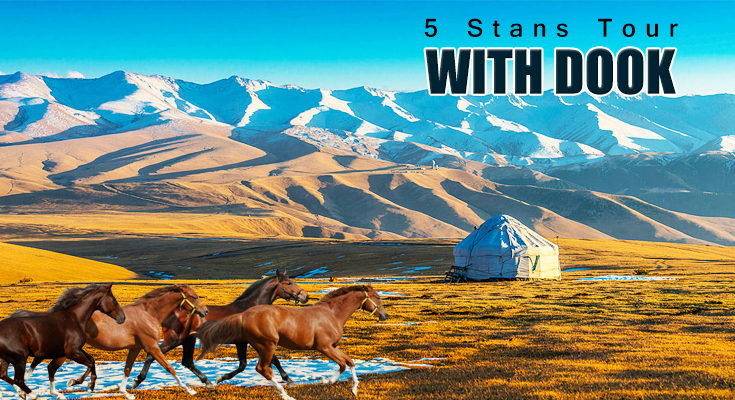 If you want to really discover the contrasts and beauty between 5 Stans Central Asian countries, you should opt for the Five Stans Tour offered by Dook International. Our tours and packages are within the budget range of any tourist travelling to these regions. When you choose us, we make sure that we meet all your needs and requirements for all your travels. Everything you need is included in our tour packages. With years of experience in handling travellers to the CIS countries, we boast of the work and achievement we accomplish throughout the years. Our services for 5 Stands Tours include:
• Flights
• Visa Support
• Transfers
• Hotels & Stays
• Sightseeing
• Tour Guide
• Indian & Local Food
For more details about
5 Stans Tour
contact us
here
.
Why Choose Dook for Central Asia Tour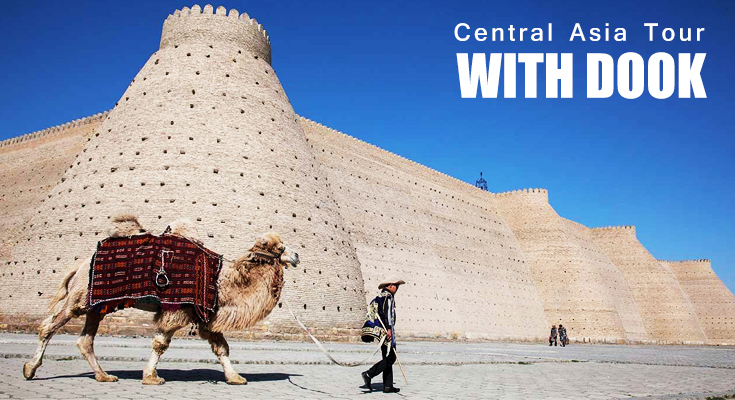 Dook International is a leading tour operator for CIS Countries. We have served more than 2 lakh tourists in the last 9 years. We have achieved a leveraged position to offer customers, best delas on travel products and services in CIS Countries. Therefore, we have experience in tours for CIS countries which makes us reliable for you to choose us for your Central Asia Tours. We have in-depth knowledge of the 5 Stan countries with own offices which takes care of the needs of our travellers.