Incredible journeys to Turkmenistan with DOOK!
No matter your travel style, we have a Turkmenistan package tailored for you
Turkmenistan Tour Packages
Explore Turkmenistan with DOOK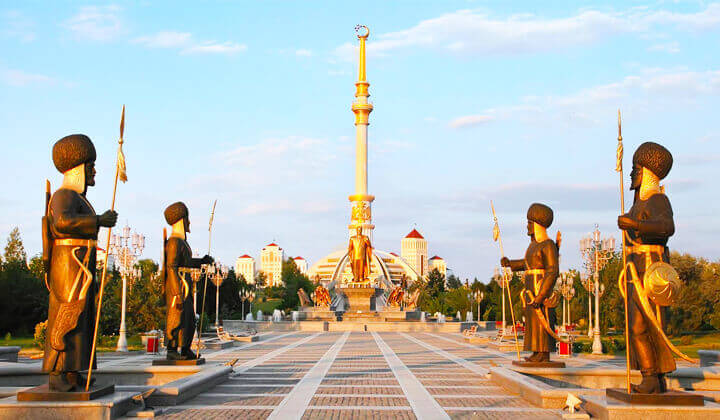 Turkmenistan is a small country in Central Asia region. It has little over 5 million populations and area about half a million square kilometres. Turkmenistan is a land locked country except having a coast on the Caspian Sea. When you visit the country on your Turkmenistan Tour Packages you will find that Turkmenistan is an unusual place. So what is unique about the country? One thing that separates Turkmenistan from the other places is the traditional life of the Turkmen. They are nomadic shepherds. However some have been settled in towns for centuries. Turkmenistan is famous for its fine carpets. You must see this in the country. Though the country is less developed but billions have been spent on modernization in Ashgabat, Turkmenbashi, and many other cities of the country and this has resulted in growing infrastructure for tourism. Turkmenistan is also a land of mountains.

The country which is largely covered by biggest desert of Central Asia, Karakum dessert, has some amazing places for you to explore on your Turkmenistan Packages. Ashgabat is the capital city and most popular tourist destination in the country. Off late there has been much construction in Ashgabat and thus you can see lot of the downtown high rises in the city. Ashgabat has been developed well from the tourism point of view which you can observe when you are here with Dook International's Turkmenistan Holiday Packages.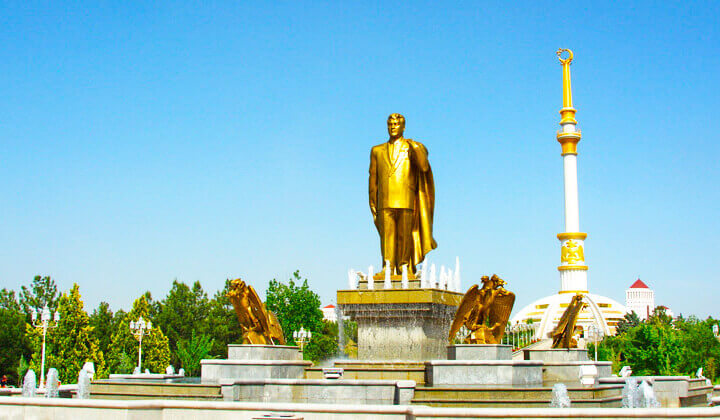 Ashgabat Tour Package

Ashgabat has a look that no other city on the planet has. It has a thoroughly artificial collection of white marble buildings across a long, dry valley. At the time of sunrise or sunset, you can see this beauty of the city which looks like a set of a science-fiction film suddenly becoming an actual human settlement. Ashgabat is the top city of Turkmenistan. In Ashgabat there are shimmering gold domes top extravagant marble palaces and manicured gardens bursting into life during the spring. Ashgabat is your must go to place on your Turkmenistan Tour. Ashgabat means city of love and you will feel it too in the city.
Places to See in Ashgabat

You would like to know the places to see in Ashgabat. Well, you have plenty of them to explore here on your Tashkent Vacation Packages. And some of them are following: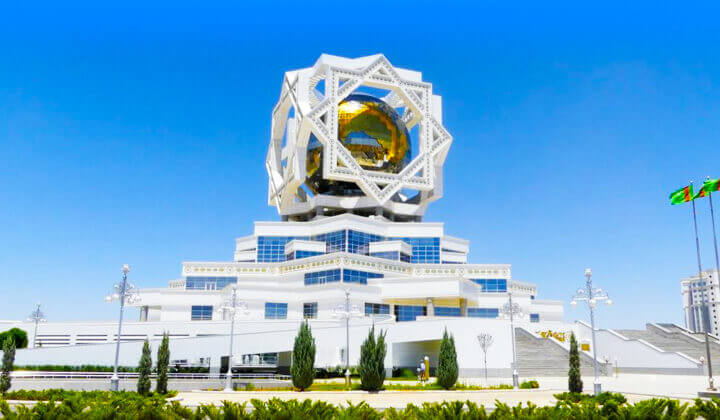 • National Museum of History

This is the place where you can experience the history of the city and the country both. Here is a treasure trove of about 500,000 artefacts from all parts of Turkmenistan. The most interesting thing here is the archaeological collection. These collections showcase rare pieces from prehistory through the middle Ages. This includes musical instruments, ivory vessels, traditional tools, fabrics, statuettes and more. You must visit this beautiful museum on your Turkmenistan Tour Packages from India.

• Museum of Fine Arts

Museum of Fine Arts is a beautiful piece of construction. It is housed in a gorgeous building with gleaming gold ornaments decorating seemingly every surface. The main collection of the museum is the Soviet-Turkmen artwork. They feature a mix blissful peasant scenes and city escapes of smoke-spewing factories. There is more collection to watch as well when you are here with Turkmenistan Package.

• Turkmen Carpet Museum

In Turkmen Carpet Museum you can observe why the country is known as the place of producing finest carpets. You can see the best collection from 18th and 19th centuries. And apart from that you will also see the modern carpets from all parts of the country. The main attraction of the museum is about 200 square meter carpet which was made for using as curtain of the Bolshoi Theatre in Moscow but it proved to be too heavy. And there is also the proud of the museum in the form of largest hand woven carpet in the world which you must see in Turkmen Carpet museum on your Turkmenistan Tour.
Apart from these 3 places there are other places like The Earthquake Museum, Azadi Mosque, and Independence Park, Alem cultural and entertainment centre and Palace of knowledge.

Enjoy the Best Turkmenistan Tour Packages with Dook International

Buy your Turkmenistan Tour Packages from your favourite Dook International and enjoy the best travel experience with best price guaranteed.