25 Interesting Facts About Turkey
Packed with brimming ancient monuments, mesmerizing scenery, dazzling places, and vast history, Turkey is a place of many experiences. But do you know there are things you don't get to see and know daily? So, to make you aware of the fascinating facts about Turkey, we are curating a list of Turkey's existing truths.

Waking up in a new place, listening to the sounds of a new city, trying new cuisines, and adding new adventures are all good. But there's nothing like the magic of knowing a place from its roots. There are many interesting facts about Turkey that make you create a different side of this beautiful country. If you don't know much about this country, these facts will help you understand better. These facts will give you a great insight into this stunning destination and will help you decide why you should visit this country.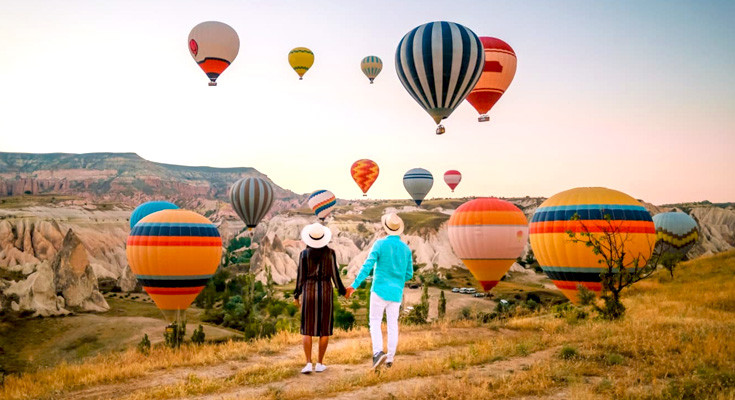 For being a gateway between Europe and Asia, Turkey has steeped into a soaring history and impressive facts. So, let's skim through them one by one.

25 Fascinating Facts About Turkey That Will Amaze You

Here you will get to read about a lot of Turkey facts that you haven't yet known and read anywhere else:

1. Grand Bazaar is World's Biggest and Oldest Market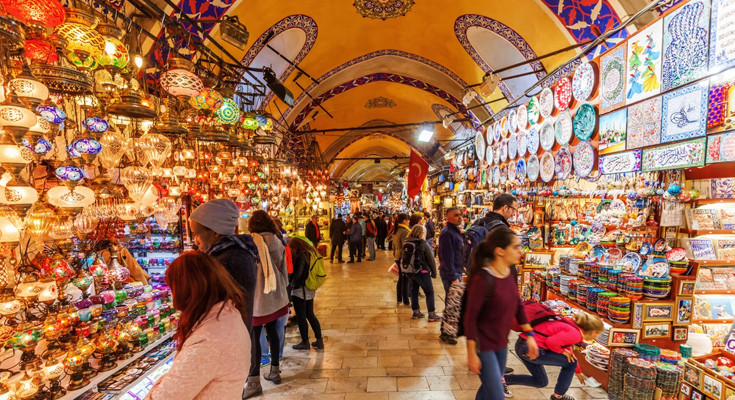 The world's oldest and largest market welcomes up to 4,00,000 per day. It has 64 streets and 4000 shops. Whether you shop for souvenirs, beautiful lamps, Turkish rugs, or Turkish delights, you can find anything here. If you are in Istanbul, allow yourself time to visit this marvel and indulge in shopping. The Grand Bazaar is open six days a week from 9 am to 7 pm except on Sunday.

2. Turkey Has the First-Ever Church in Antakya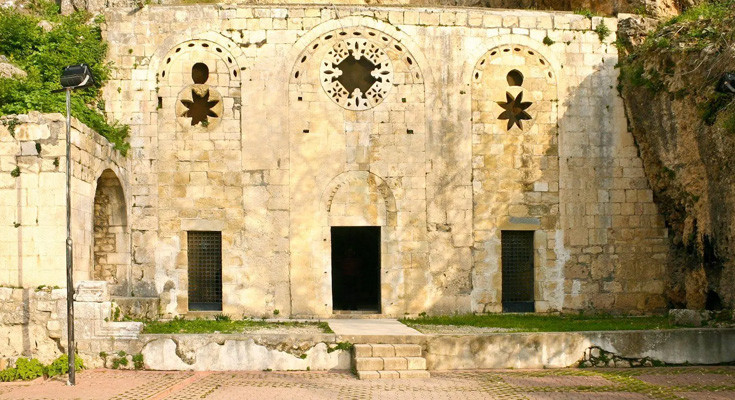 The cave church in Antioch is a must-see place in Turkey. One of the interesting facts about Turkey is that St. Peter's Church was the first place with a Christian community. It is the world's oldest place of Christian worship. You can find traces of ancient times in this place.

3. Turkey is the Birthplace of Santa Claus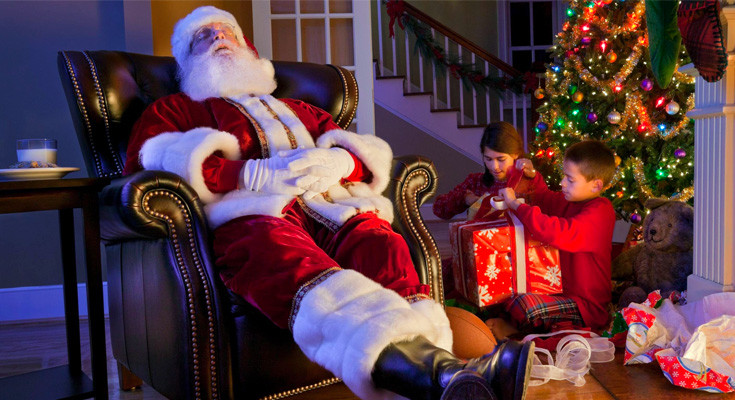 You heard it right! Santa Claus was born in Patara, Turkey. His name was St. Nicholas. He was born in the fourth century. It is one of the most impressive facts about Turkey that people tends to get astonished about. So yes, your childhood wasn't a lie. Santa Claus was a real person.

4. Turkey's Coastlines Are One of the World's Longest Coastlines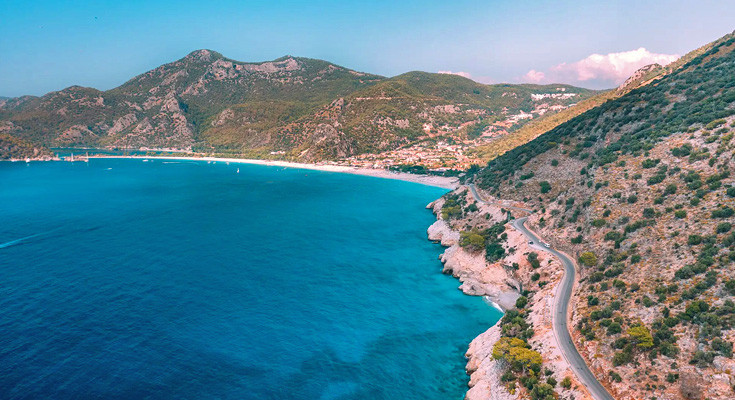 One of the jaw-dropping Turkey facts is that its coastlines are among the top 20 longest coastlines in the world. It is the most diverse coastline, which has long stretches along the Black Sea.

5. Turkey Has Its Foot on Both Asia and Europe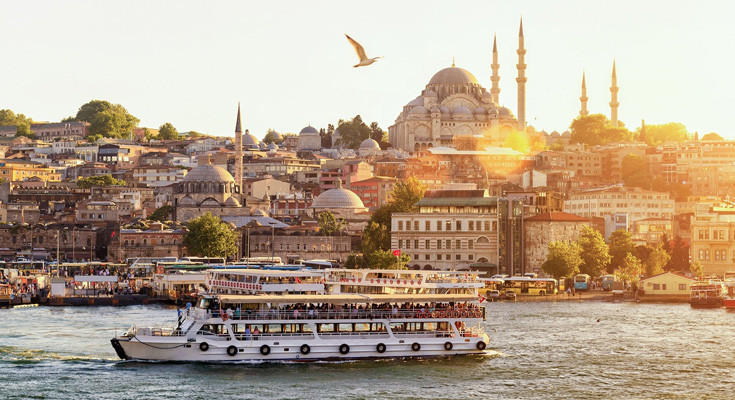 Turkey's largest city, Istanbul, connects Europe and Asia. Istanbul sits beautifully on the Bosphorus strait, with one side Asia and the other side Europe. If you're in Turkey and wondering where to go, head to this gorgeous city.

6. Hagia Sophia is the Most Famous Attraction in Turkey

Turkey's most visited tourist attraction is Hagia Sophia. It was built as a Christian Church. Later evolved into a mosque and then a museum. However, it has become the mosque again. Hagia Sophia is a cultural marvel, and this is one of the iconic facts about Turkey that cannot be changed.

7. Istanbul is the Economic & Cultural Capital of Turkey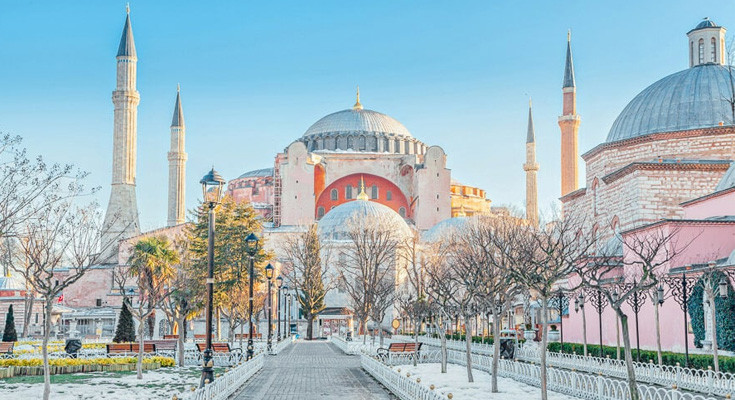 Istanbul is the largest city in Turkey, with a population of 15.84 million. It is one of the interesting facts about Turkey because it is not the capital of Turkey.

8. World's 75% of Hazelnut Exports are from Turkey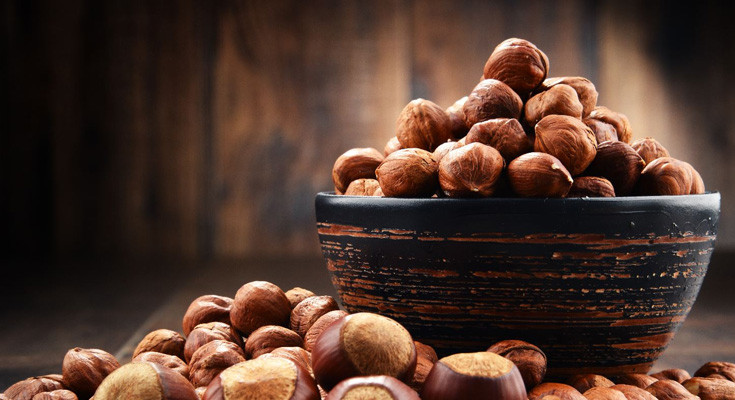 Turkey is the largest exporter of Hazlenuts, which grows in the Mediterranean basin in Turkey. Many Turkish desserts are made up of Hazlenuts, such as Baklava. This is one of the mouthwatering Turkey Country facts.

9. No One Can Wear a Fez in Turkey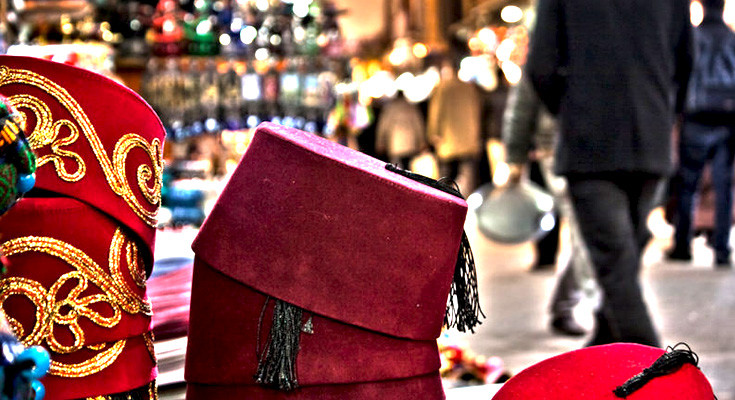 It is one of the shocking facts about Turkey that no one can wear the Fez. The Fez is a red color hat with a black tassel. The Fez name came from Morocco, where the hat originated. You may get arrested for wearing the Fez.

10. Turkey Has 30 Spoken Languages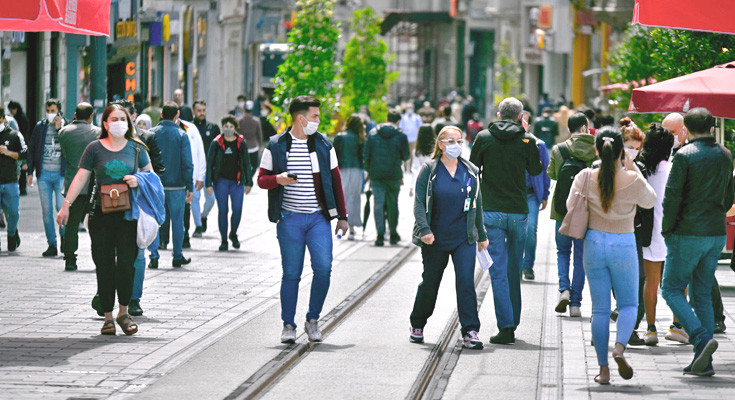 Although the official language of the country is Turkish, there are over 30 languages spoken across the country, including Zazaki, Kurmanji, Mesopotamian Arabic, etc. This is one of the mind-boggling facts about Turkey.

11. Turkey is the Official Home of Kebab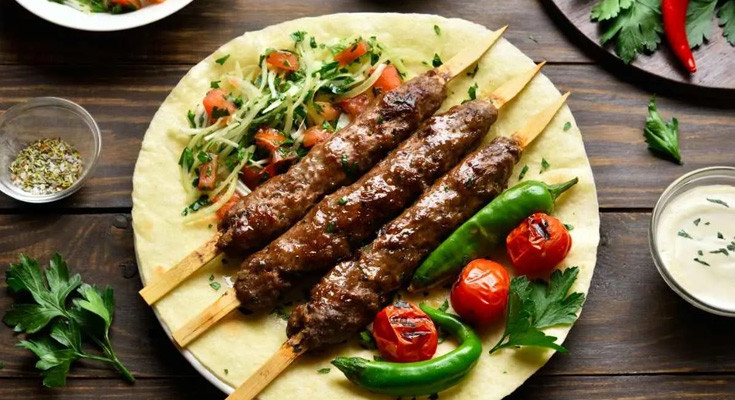 Kebab is the most famous dish in Turkey. Turkey has several kinds of kebabs, and Turks are the best ones to make them. No one can make the Kebab like Turks. Kebab is the symbol of Turkey cuisine. It is one of the most interesting facts about Turkey.

12. Turkey's National Sport is Oil Wrestling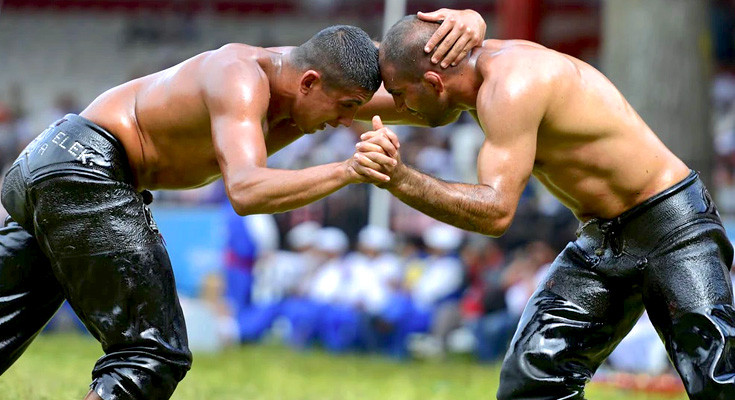 Oil or Grease Wrestling is considered to be Turkey's traditional sport. In this sport, the wrestlers covered themselves in oil before they fight with their opponent. It is called Kirkpinar in Turkey. Every year in June, the oil wrestling festival is held in memory of forty Turkish soldiers who took part in the Rumelian War. Undoubtedly, it is one of the fascinating facts about Turkey.

13. Agriculture has begun in Turkey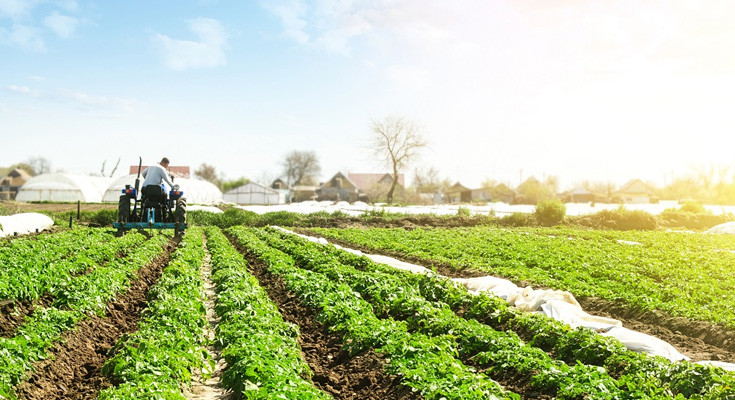 Almost Half of Turkey has made up of agricultural land. Many historians believe that agriculture started in Turkey over 11,000 years B.C. It is one of the thought-provoking facts about Turkey.

14. Turkish Evil Eye is the Most-Purchased Souvenir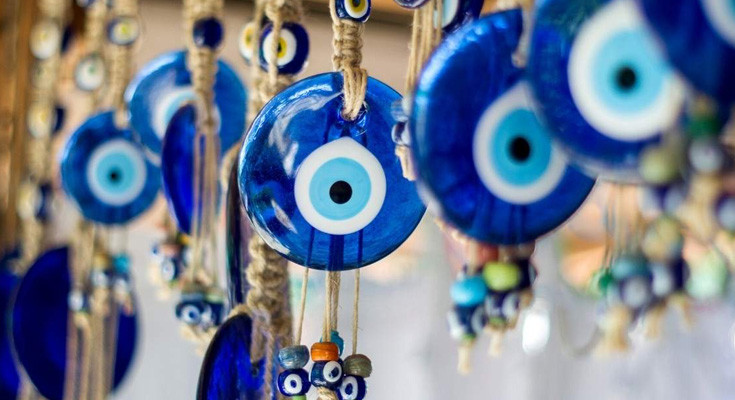 Most people bought an evil eye amulet as it's meant to protect against bad spirits and evil eyes (Nazar). The tradition of making evil eye art is 3000 years old. This kind of symbol can be found in countries where the Ottoman Empire was present. Both Tourists and locals buy this souvenir for their homes, cars, and other places.

15. Turkey Houses Over 82,693 Mosques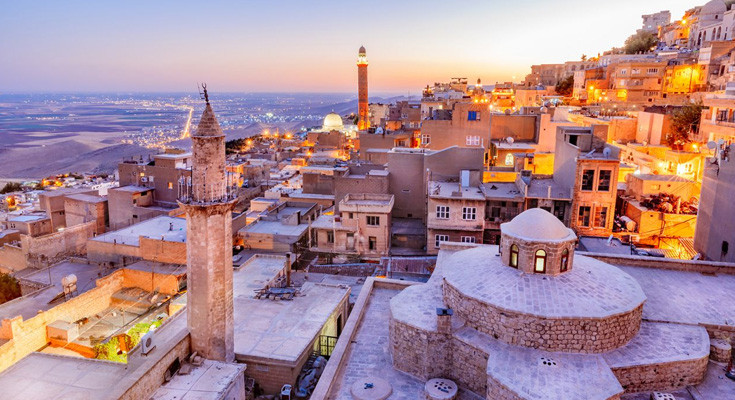 You must know that the majority of the population in Turkey is Muslim. But you may not know that there are over 82,693 mosques in the country. This is one of the hidden Turkey country facts that not many people know.

16. Turks are Hard-core Tea Lovers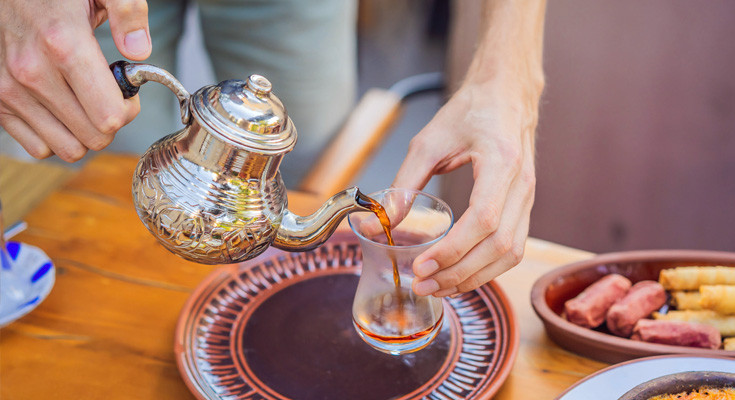 Turkey people are the highest number of tea consumers in the entire world. This is one of the most captivating facts about Turkey. Turks consume three to four cups of tea each day. Over 90% of people in Turkey claim to drink tea every day.

17. Turkey Has a Youthful Population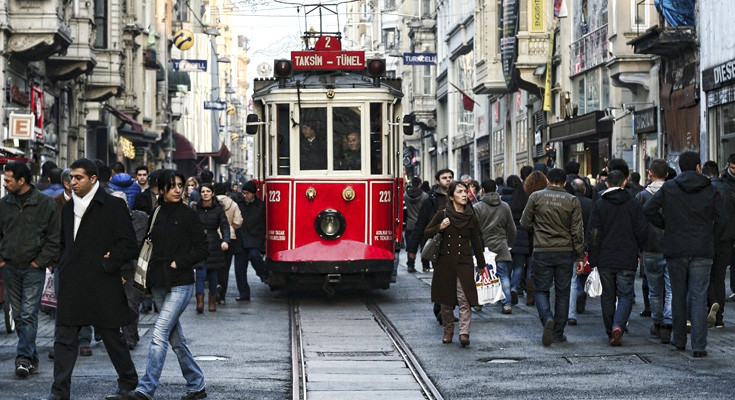 Yes, you read it right! Most of the Turkish generation is youthful. 48.3% of the Turkish population is under 30, and the other 24.4% of the population is between the ages of 15-29. This is one of the astonishing Turkey facts. Turkey is one of the countries that has the most youth.

18. Turkish Bid a Goodbye with a Bucket of Water

This fact may sound odd, but that is how Turks say goodbye to someone. When someone leaves, a bucket of water is thrown at the person. It is not a way of washing the memory but wishing that the person returns soon. Isn't the most interesting facts about Turkey?

19. Turkey Has an Underground Refuge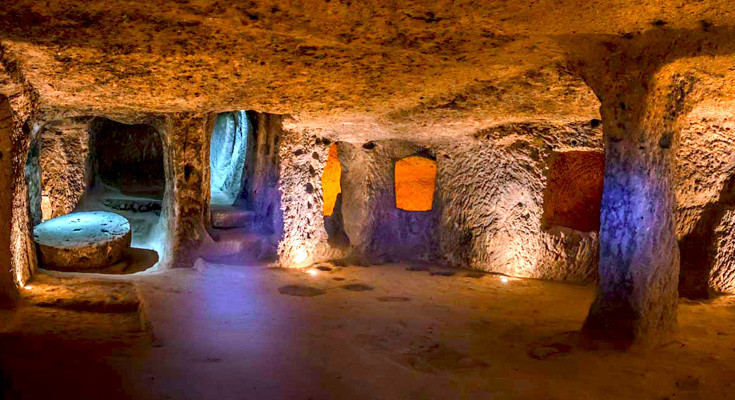 The famous Cappadocia region of Turkey, which is now popular for Hot Air Ballooning has been a welcome refuge for Christians. When the Christians were escaping the Roman Empire, they hid in the underground area of this region. You can visit this area if you are here for a Hot Air Balloon ride.

20. Camels Are Not Native Animals of Turkey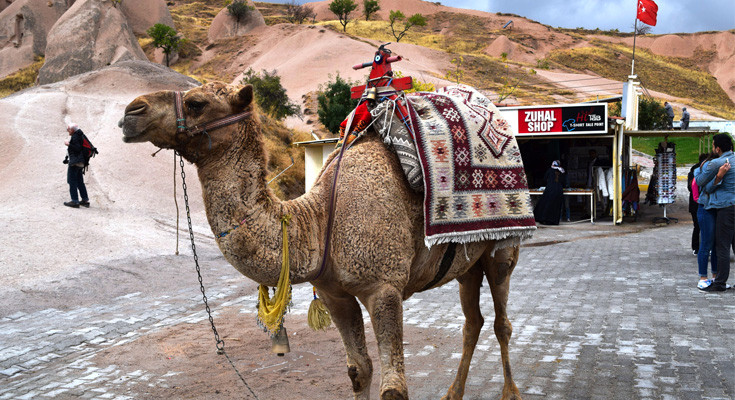 You can find many camels in Turkey. But you will be shocked to know that the camel is not a native animal of Turkey. Camels mostly thrive in desert environments, and as there are hardly any deserts in Turkey, it is unusual to find them there. So, it is one of the surprising Turkey facts.

21. Istanbul's Airport is Connected to Over 250 International Destinations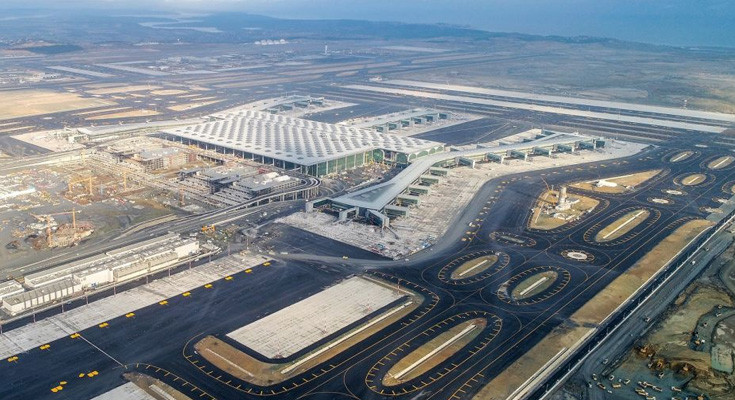 Istanbul Ataturk Airport in Turkey is one of the most widespread airports in the world that connects to over 250 international destinations. Turkish Airlines flies up to 50 domestic stops and 250 global destinations in 123 countries. Turkey's geographical location makes it accessible to fly almost anywhere. This is one of the most significant facts about Turkey that seems intriguing.

22. Turkey is the 6th Most-Visited Destination Worldwide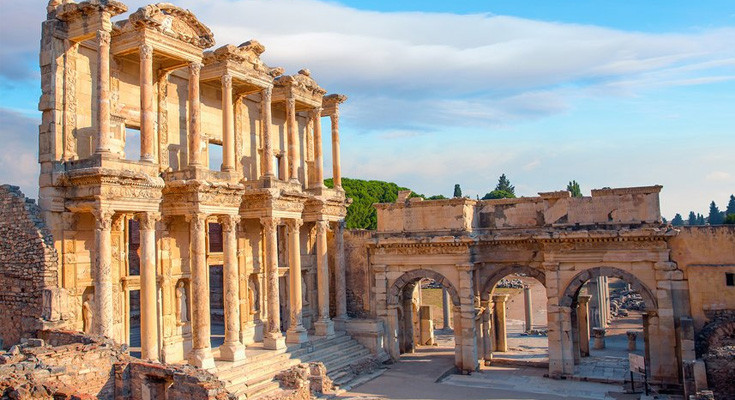 Every year, over 50 million people visit Turkey. These tourists become part of Turkey's cultural events, festivals, cuisines, and nature. The prime reason for such great footfall is its Mediterranean climate which provides six months of summertime in southern parts of Turkey. Due to this, the weather remains ideal for travelers to enjoy everything.

23. Tulips are Actually from Turkey & Not Holland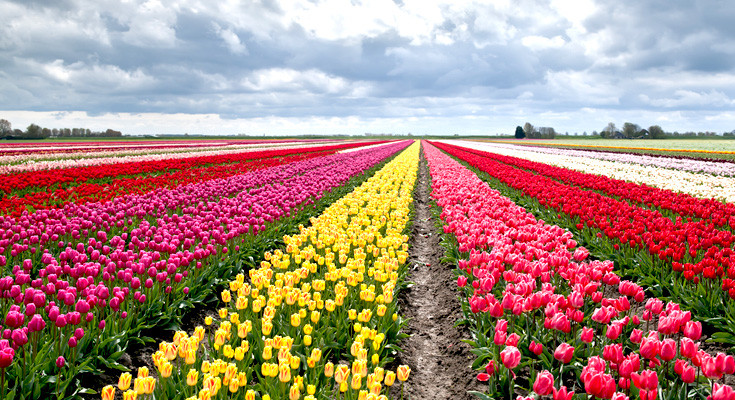 The long-old belief that Tulips are from Europe is going to get shattered. Turkey introduced tulips to Holland and the rest of Europe during the 17th century. It is the national flower of Turkey. It is one of the interesting facts about Turkey that can change the way you see Tulips.

24. Turkish Celebrate the Beginning and End of Life with Sweets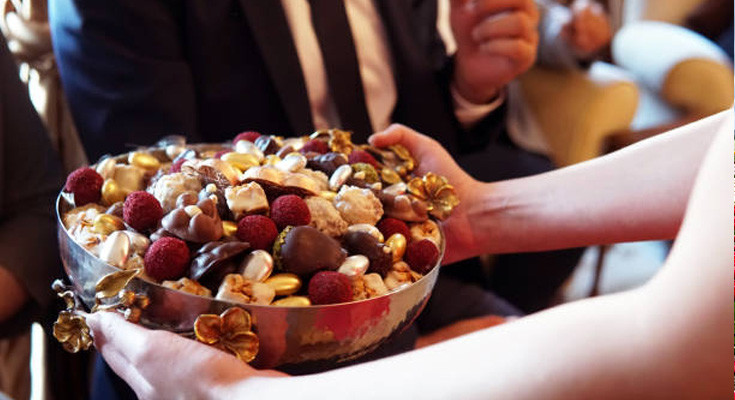 In Turkey, there's a common tradition to eat sweets for major life events like the beginning and end of life. When a mother gives birth to a baby, she receives a lot of sweets, and the infant is traditionally welcomed with halva. The sweet halva is also served at the time of the funeral. It is one of the thought-provoking facts about Turkey.

25. Turkey is Home to Huge Mountains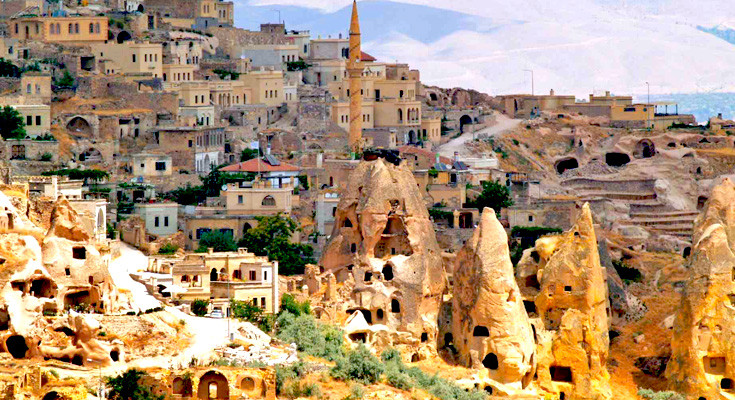 There are high mountain ranges in Turkey that captivates the attention of many people. Turkey has over 130 peaks that are higher than 2900 meters. The highest mountain in Turkey is Mount Ararat standing tall with a height of 5165 meters. Also, this is one of the most incredible tourist attractions in Turkey. It offers marvelous scenery and diverse landscapes.

Arrange a Turkey Tour with Dook International!

Turkey is a one-of-a-kind country with profound history, soaring mountains, beautiful beaches, vibrant culture, a famous Grand Bazaar, and rich food. It is the only country to have its foot in two major continents- Asia & Europe. If all these facts about Turkey interest you enough, take a flight to this stunning country and experience its untouched beauty. We are sure you would like to dig deep and discover what else is there in Turkey. If you want to go on a vacation to Turkey, buy Dook's customized Turkey tour packages on a pocket-friendly budget.

Read More About Turkey:

Top Reasons to Visit Turkey

Romantic Honeymoon Destinations in Turkey

Best Things To Do in Turkey

Best Cafes in Turkey

Best Indian Restaurants & Foods in Istanbul Turkey