15 Best Indian Restaurants & Foods in Istanbul Turkey
No matter how far Indian travels, they never forget the taste of Indian food. The admiration of Indians for food is unparalleled. They are very particular about their taste buds. So, finding such taste in a different country is difficult.
Yet, if you are in Turkey, you will not be going to miss Indian food much as this country has multiple Indian food outlets in its cities. Istanbul is no exception. Nevertheless, there are many Indian restaurants in Istanbul. They serve a rich culture and flavor of India to people who are vacationing and living in Turkey.
If you are new in Istanbul or just holidaying there, unaware of where to devour Indian cuisines, you must continue reading this post. At the end of this, you will get to know all the good food places in Istanbul, Turkey.
Indian Delicacies in Turkey - Must-try these 15 Best Indian Restaurants in Istanbul
Food is the essence of every vacation. A trip without exploring the mouthwatering cuisine of a new country is incomplete. But deep inside, you do miss the food of your own country. So, what if you get to eat your favorite cuisine on your Istanbul trip? Well, it is possible. Here we have curated a list of 15 Indian restaurants where you can have the taste of your home country:
1. Delhi Darbar Restaurant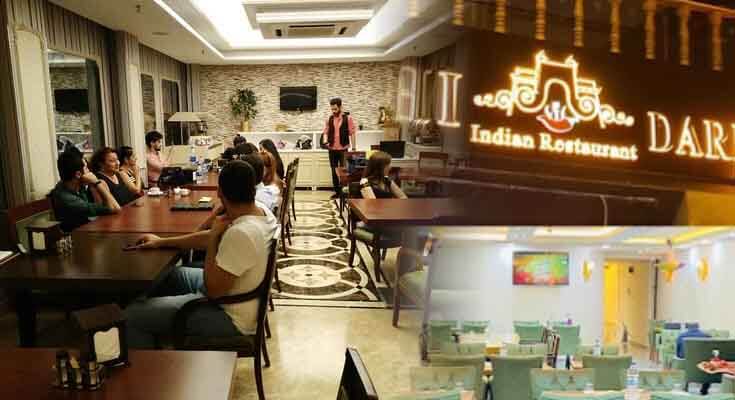 Delhi Darbar is an Indian restaurant in Istanbul that offers delicious Indian cuisine, which you can't stop eating. Most importantly, the taste of their food will take you back home to India. Besides the food, Delhi Darbar's hospitality and decor are also commendable. It is one of the best Indian restaurants in Turkey. The restaurant has kept the deliciousness of its cuisines constant and delectable.
Available Food - Paneer Dishes, Baigan Bharta, Chicken Tikka Salad, and more.
2. Fusion Indian Restaurant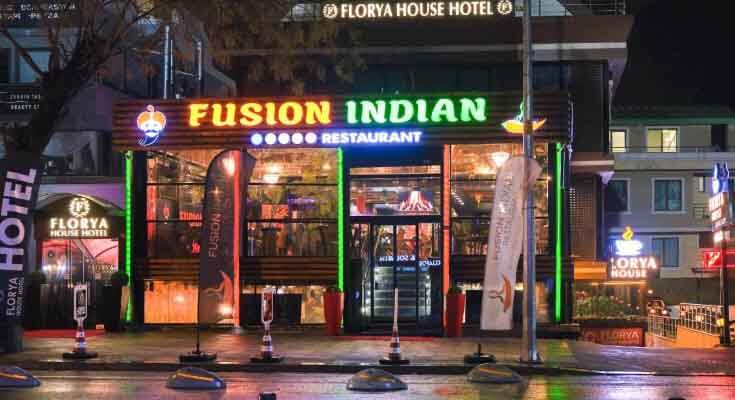 Fusion Indian restaurant offers various cuisines from India, Bangladesh, and Asia. Are you on vacation in Turkey and missing Indian food? Head to this place for delectable dishes. You will be going back to this place for more food. This restaurant also provides feel-good vibes that will let you relax after a long venturesome day. The interior of this place is vibrant and marvelous.
Available Food - Chicken Pakora, Punjabi Mutton Curry, Paneer Curry, and more.
3. Musafir Restaurant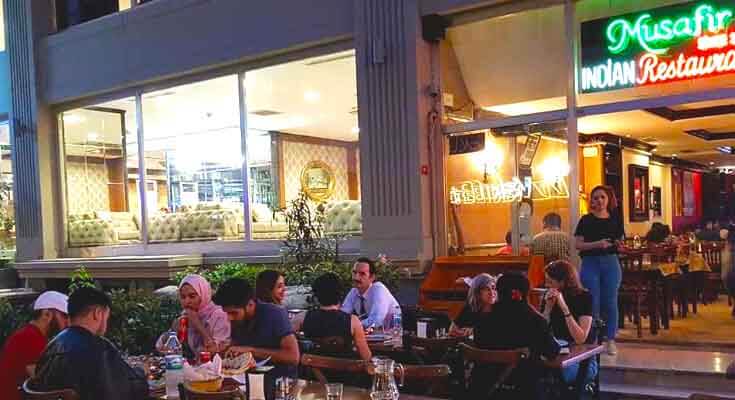 Musafir is one of the Top Indian Restaurants in Istanbul. It offers authentic Indian food that can make you drool in just minutes. Musafir is just a simple restaurant that offers mind-blowing cuisines with a comfortable Indian ambiance. The staff of this place is welcoming and hospitable. If you miss Indian home-cooked food, this is the place where you should come straight.
Available Food - Garlic Naan, Matar Paneer, Lamb Samosas, Chicken Masala Biryani, Onion Bhajjis, and more.
4. Nosh-E-Jaan Restaurant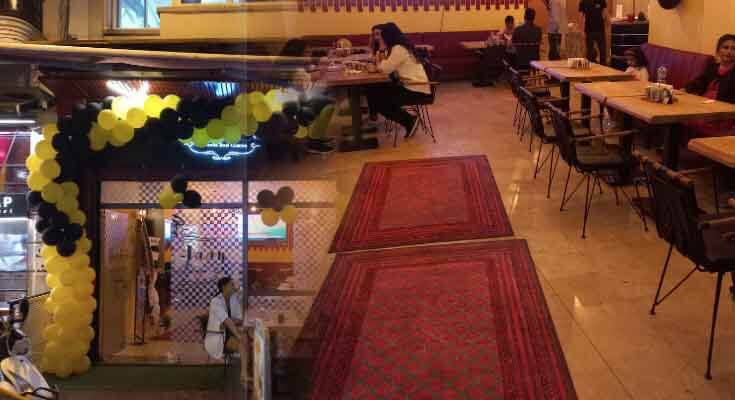 Nosh-E-Jaan is another excellent place where you can have tasty Indian food. They offer an array of Indian and Pakistani cuisines at their restaurant. If you are looking for Indian food in Istanbul, don't forget to visit this place. Noor-E-Jaan has non-veg and veg platters with numerous luscious options.
Available Food - Chicken Masala, Biryani, Paneer, Butter Naan, and more.
5. India Gate Restaurant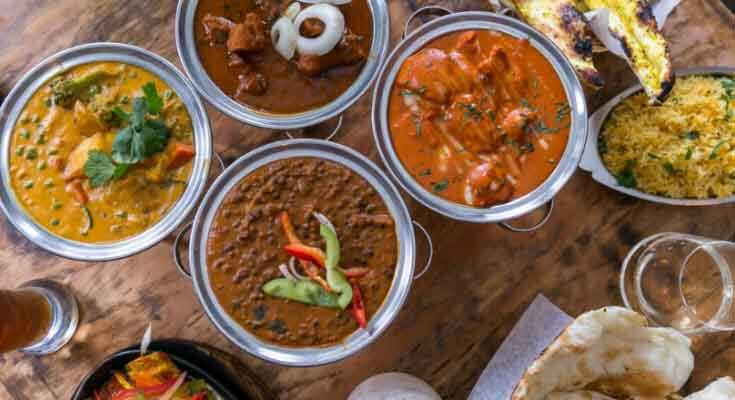 India Gate Restaurant is a beautiful place that offers an authentic Indian restaurant vibe. Tourists, as well as locals, love to visit this place for its tempting cuisine range. The ambiance of India Gate restaurant is enchanting. With music and a welcoming crowd, the cafe attracts loads of people and is known as the best Indian restaurant in Istanbul Turkey.
Available Food - Daal Makhani, Fried Onion Patties, Jeera Lassi, Chicken Tikka Masala, etc.
6. Dubb Indian Restaurant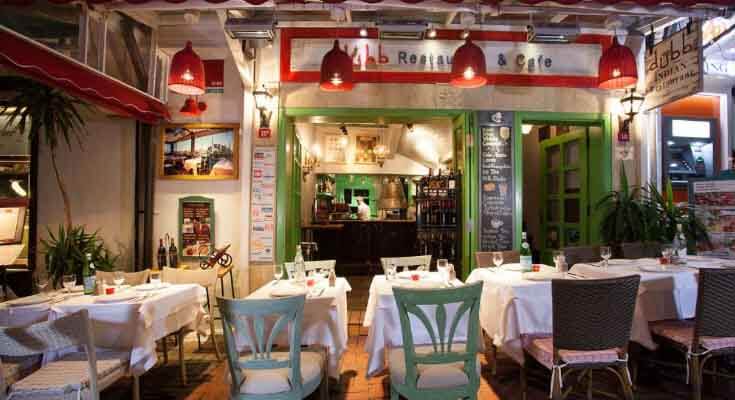 Dubb Indian Restaurant is a simple yet classic food eatery in Istanbul, Turkey. The meals served here are so authentic and delicious. If you are visiting this place, you will probably be going to miss this place even in India. The Dubb Indian restaurant is adorned with hand painted Indian motifs, rusted doors, and beautifully painted wooden chairs.
They serve various Indian delicacies, including Channa masala, Mango lassi, Gajar ka halwa, Prawn Tikka, and more. The food here is finger-licking delicious. You must try this place when you are in Istanbul.
Available Food - Kebab Grill, Prawn Tikka, Mango Lassi, Chana Masala, Gajar Ka Halwa, and more.
7. Bombay Masala Indian Restaurant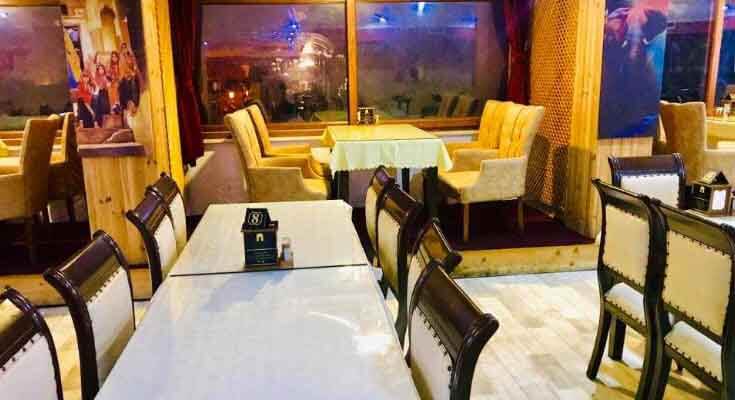 Bombay Masala is an authentic Indian Restaurant in Istanbul Turkey. Here you can enjoy classic Indian lunch or dinner. They serve hot and spicy food that Indians love so much. Also, we are sure that you will be surprised to see too many Indians in one place in Istanbul, which is not a usual scenario. The one thing that will be common between you and them is that you all will relish Indian food. You can visit this restaurant any time between 11 am to 11 pm.
Available Food - Variety of Paneer, Aloo and Channa Curries, Jeera Rice, and much more.
8. Aladdin Indian Restaurant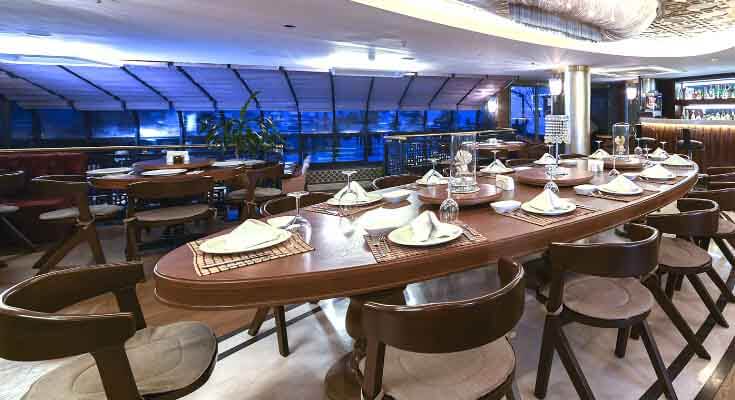 Isn't Aladdin a real genie providing you with luscious food? If you want to enjoy fine dining with lots of finger-licking food, visit Aladdin Indian restaurant. From food to decor to ambiance, it is all comforting and delectable. If you are on a honeymoon and want to take your partner to dinner, visit this place and experience the charming interior lighting together with divine Indian food.
Available Food - Chicken Karahi, Chicken & Lamb Samosa, Prawn Pakora, etc.
9. Taj Mahal Restaurant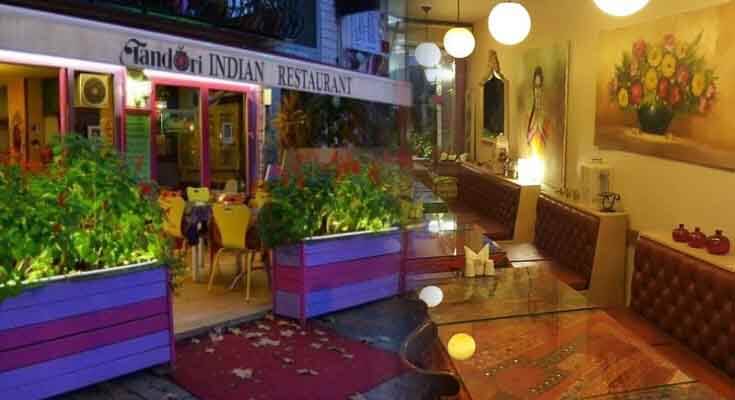 The Taj Mahal is one of the oldest Indian Restaurants in Turkey. It was founded by a chef who came from Pakistan. This restaurant is popular among many Indian tourists and gets crowded during the weekend. They undoubtedly serve an array of delectable dishes that can catch everyone's craving for Indian food. The interior of this place is royal and elegant, which adds more light to its beauty.
Available Food - Chicken Biryani and Biryani Rice are their specialties.
10. Karachi Darbar Restaurant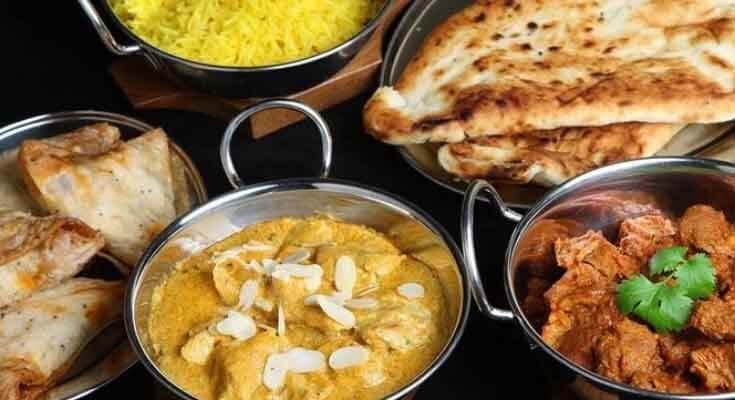 The Karachi Darbar is a famous restaurant in Istanbul that offers classic Indian and Pakistani food. It is located near Taksim Square. Nevertheless, the location and the hospitality of this place are delightful. The taste of the food they serve is authentic and delicious, which shows that they are true to their roots. The smell of their food is enough to make you stay there for a long.
Available Food - Kheer, Achari Chicken, and Garlic naan are the best among many.
11. Asia Lounge Cafe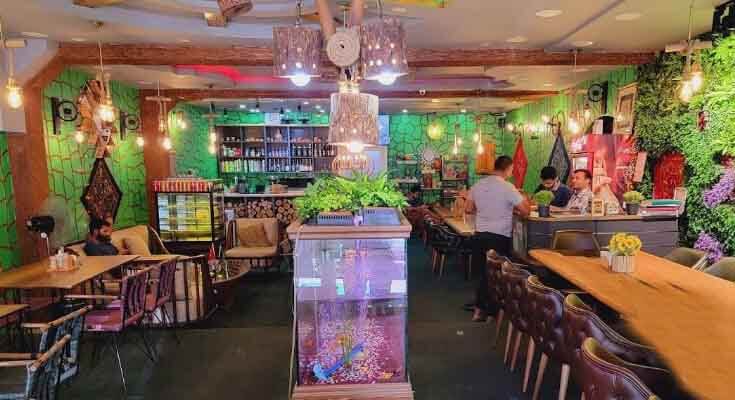 Asia Lounge Cafe is one of the famous Indian Restaurants in Istanbul. It is a casual and comfy cafe serving many Indian and South Asian food in Turkey. From amiable staff to pretty green decor, the Asian lounge cafe is always ready to welcome you with good food and a comforting ambiance. If you are tired of day-tripping in Turkey, you can visit this cafe to gulp some luscious meals. You can come here any time between 11 am - 11 pm.
Available Food - Fish Curry, Hot Desi Chai, Pani Puri, and more.
12. Tandoori Indian Restaurant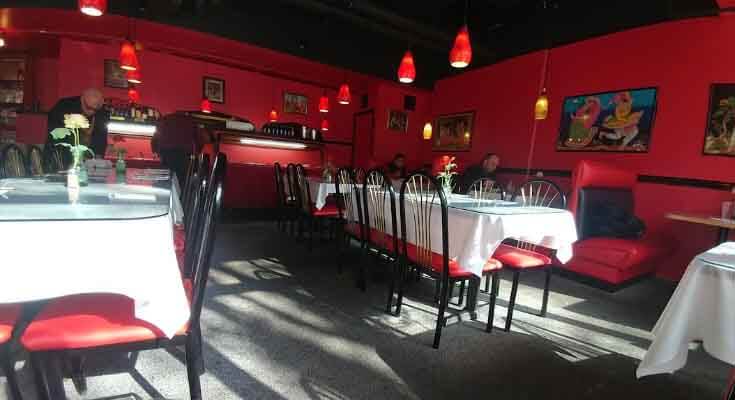 Tandoori Indian Restaurant is another classic food place in Istanbul. This cafe is a treat for all the Indian tourists who are missing the food of their home country. They don't only serve tempting food but also the culture. The restaurant's decor is simple yet elegant, resonating perfectly with its small size. This food eatery in Istanbul is 25 years old, but their cuisine tastes the same even after so many years.
The hospitality of this place is so warm and welcoming that it will take out all your trip exhaustion in minutes. They will not leave a chance to make you feel at home.
Available Food - Chicken Lollipops, Plain Paratha, Pakoras, Potato Paratha, Chicken Tikka Masala, and more.
13. Mumbai Zaika Restaurant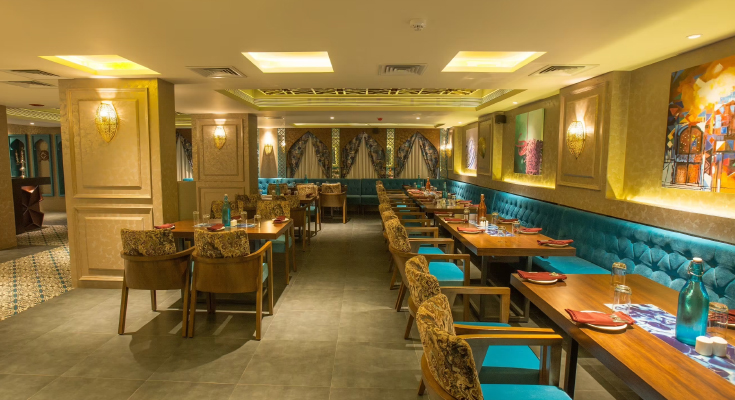 Mumbai Zaika Restaurant is a fine dining place in Istanbul offering excellent Indian delicacies. If you are in search of Indian Food in Turkey, you must visit this place for delectable Indian cuisine. It serves Indian, Arabic, Turkish, and Pakistani cuisines of every kind. The cuisines taste as good as they smell when it puts on the plate.
Not just Indians but Turkish people also love to visit this place for its authentic taste and warm hospitality. They blend different cultures through their delicious food in one place. It is indeed one of a kind thing to witness and also taste.
Available Food - Veg, Non-veg, Indian snacks, and more.
14. The Himalayan Restaurant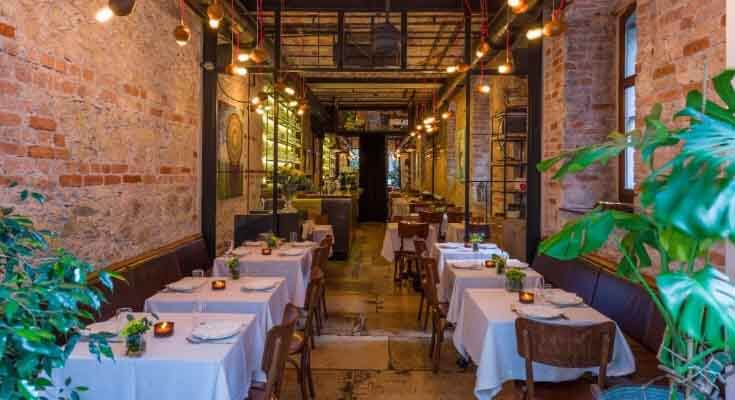 The Himalayan Restaurant is one of the best Indian restaurants in Turkey. It is popular among many Indian tourists and Turkey locals. This eatery in Istanbul offers outstanding Indian and Nepali cuisines. They are famous for the authentic taste of their incredible food. Nevertheless, the hospitality is equivalently great. Your visit here will be worth every penny and also your time. It is one of the secret gems of Istanbul when it comes to unlimited delicious Indian food.
Available Food - Rajma, Samosa, Vegetarian Thali, etc.
15. Biryani Palace Indian Restaurant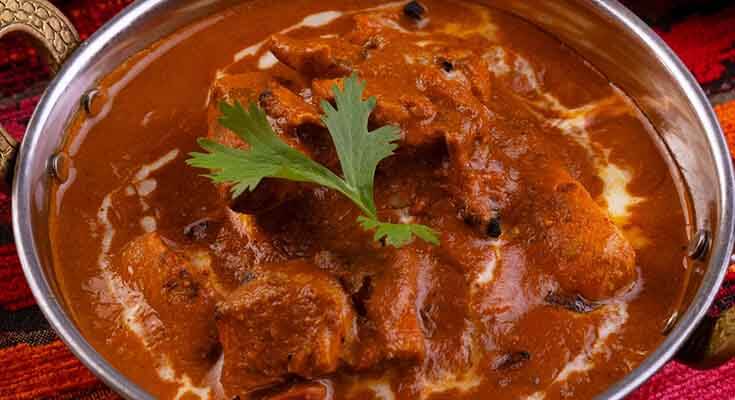 Biryani Palace is another finest Indian food cafes in Istanbul. It is a traditional Hydrabadi cuisine specialty outlet. This place is famous for bringing the taste of India's famous Hydrabadi Biryani to Turkey. They make mouthwatering food that is fresh as well as tasty. The people of Biryani Palace will always keep a smile on their place and share that smile with us through their impeccable service. From food to hospitality, your overall experience at this place will be 10 on 10.
Available Food - Biryani and other Indian delicacies like Chicken, Rajma, Daal, Naan, etc.
Indian cuisines are considered the world's most diverse, colorful, flavorsome, complex, and sophisticated. So, craving the flavor of India is usual. Everyone who tasted the richness of Indian food cannot stop themselves from yearning for it.
Therefore, tourists can't help themselves by navigating the best Indian restaurants in Istanbul. Thus, we have made your work easy by making a list of the top 15 Indian food outlets that you can visit while in Turkey.
Book Turkey Tour Package at Dook International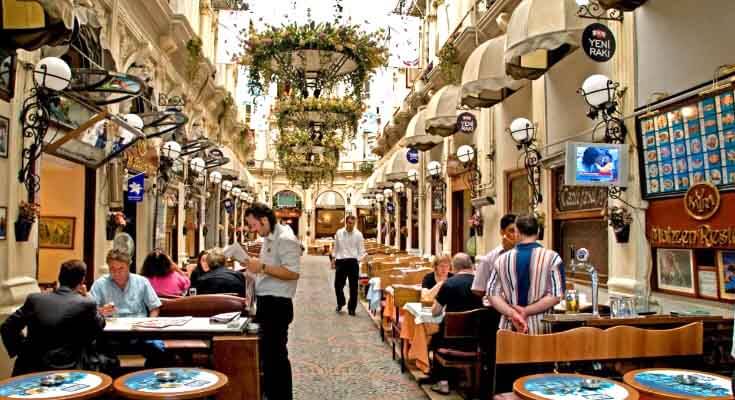 Turkey is a splendid holiday destination that never leaves a chance to charm tourists. From historical sites to cultural attractions, it offers travelers countless reasons to visit Turkey. You can relish the beauty of this incredible destination with Dook's budget-friendly Turkey tour packages.
We offer personalized tour packages that are tailored according to your holiday needs. Our holiday packages include everything, from stay to things to do in Turkey. With our tour packages, you can relish some quaint time at beaches, enjoy sightseeing at top attractions, shop at Europe's best market, and have the best Indian food in Istanbul. Experience an unforgettable vacation to Turkey with Dook International's pocket-friendly tour packages.
Explore More: Cafes in Turkey
Get to Know: Best Things to Do in Istanbul Turkey