Best Cafes in Turkey & Istanbul
Turkey's Best Cafe: All of Which Will Appease Your Taste Buds
Being a melting point between climates and cultures of the East and West, Turkey's cities have their own unique food culture to offer to food lovers. There's an eating option for everyone, whether its food or budget, it will all be made memorable where you will finish your meal with satisfaction.
5 Best Cafes in Istanbul
It is a great city for gourmet travellers and the melting point of cultures where you can find several restaurants offering a wide selection from traditional Turkish cuisine, street foods, Ottoman cuisine and many other renowned international cuisines. The lists of Best Cafes in Istanbul are:
1. The House Cafe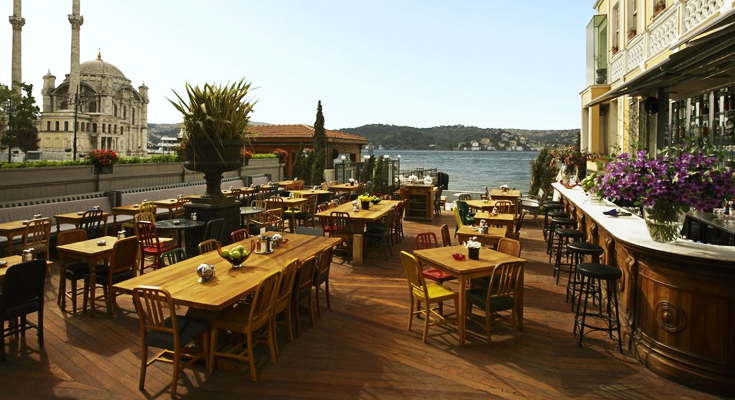 The cafe is one of the most glamorous cafes in Istanbul which offers a stunning view of the Bosphorus, great food and friendly staffs. It's a cosy place to wine and dine and located just in the heart of Ortakoy. The cafe also offers a great menu for food and an amazing place to drop in for a Sunday brunch.
2. Pierre Loti Hill Cafe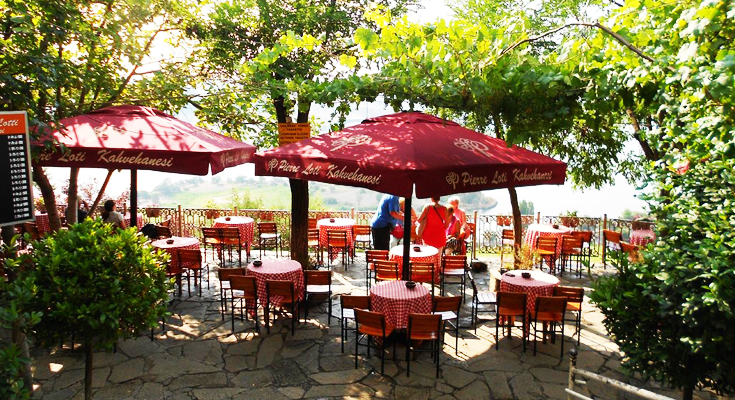 The cafe is named after a renowned French novelist, Pierre Loti who loved the city and stayed here for many years. There is a tea house which offers a stunning view of the famous Golden Horns and an ideal place for couples. Their favourite food of the menu for many is their dark chocolate ice-cream, brewed Turkish coffee and some pocket-friendly snacks.
3. Mitara Cafe & Art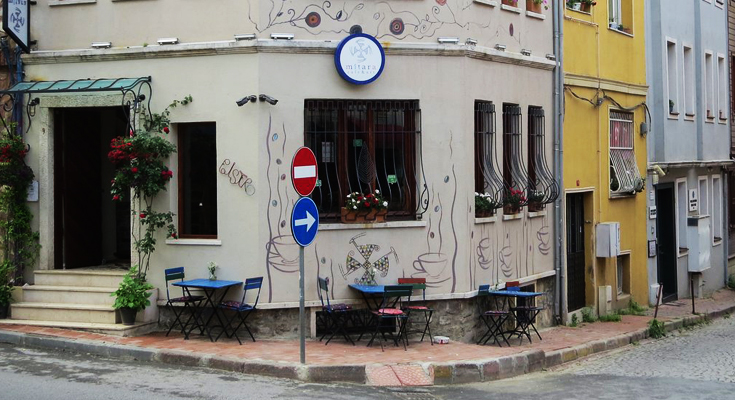 Mitara Cafe & Art is one of the best cafes in Istanbul where you can experience the most unique dining experience. More than anything else, the cafe is welcoming by the owner who prepares the food as though you are a guest in her home. It has a magnificent place not only to enjoy coffee but also to feel the artistic aura.
4. Cuma Cafe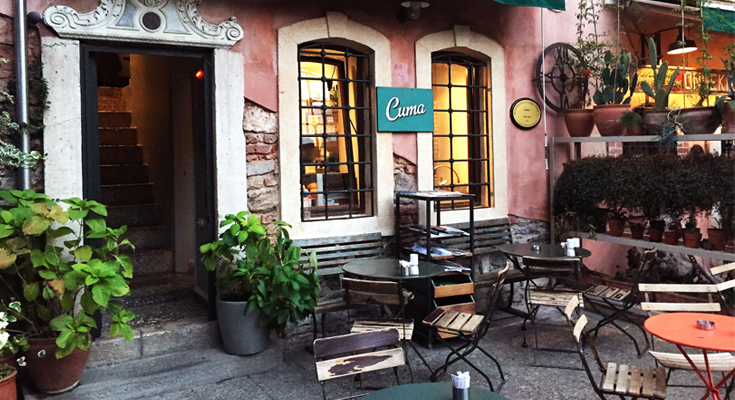 Cuma cafe is an open terrace cafe in the city adorned with a vintage theme which is just a few meters away from the Museum of Innocence. You can sit on the terrace and enjoy a view a tropical feel of the breeze and fresh air. The menu offers a variety of food but it's mainly absorbed by the authentic Turkish dish and cuisine.
5. Çorlulu Ali Paşa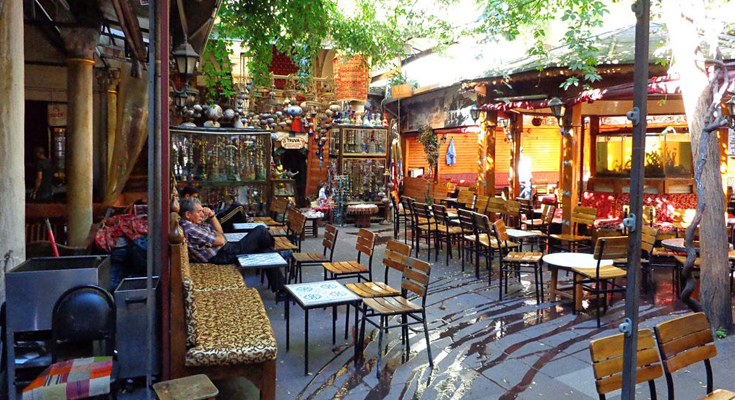 It is an ideal place for those who want to just chill and smoke some water pipes. The cafe is adorned with beautiful traditional Turkey lightings giving it a touch of the place to just relax you. You can get the feeling of old and new traditional Turkey to feel here in this place.
Best Cafes in Cappadocia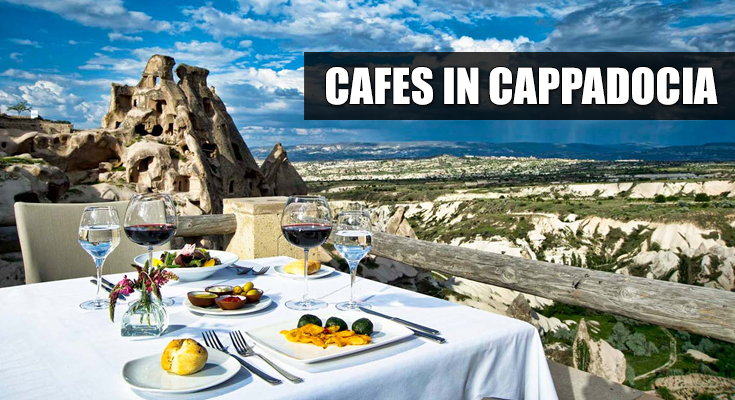 It is a historical region in Central Anatolia crisscrossed with valleys and dramatic dotted rock formations. The city is breathtaking with skyline vistas and feels nothing more than being in a magical land. One must experience this uniquely-rippled landscape and the food in some of its best cafes such as:
1. Old Cappadocia Cafe & Restaurant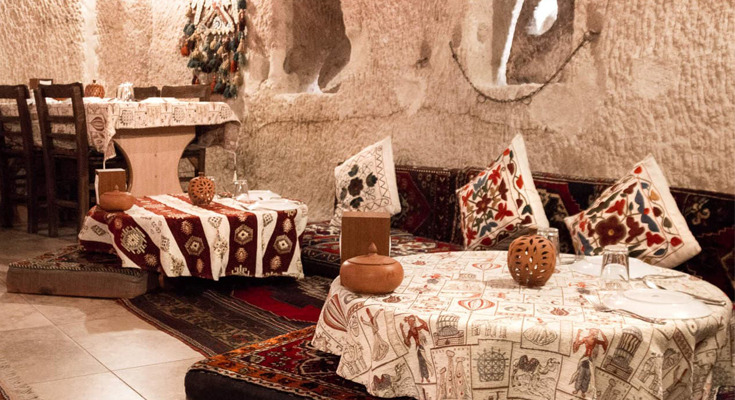 This is one of the best cafes in Cappadocia which is in the centre of Goreme and serves incredible international and Turkish dish. The cafe is nicely decorated and the services are welcoming which provides a good aura in the whole place. They serve really good authentic food with a fair price and service.
2. Top Deck Cave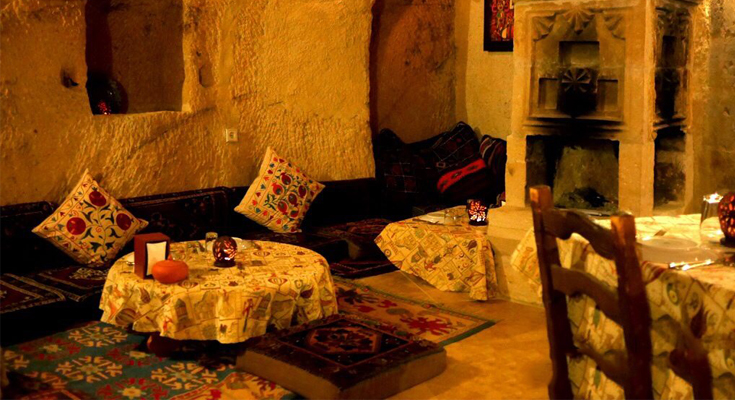 The cafe cum restaurant brings in a different calm and relaxing vibe to the place with its decoration and interiors. The atmospheric cave room is turned into a well cosy place. It is run by a small family and they serve good food provided with great services.
Best Cafes in Antalya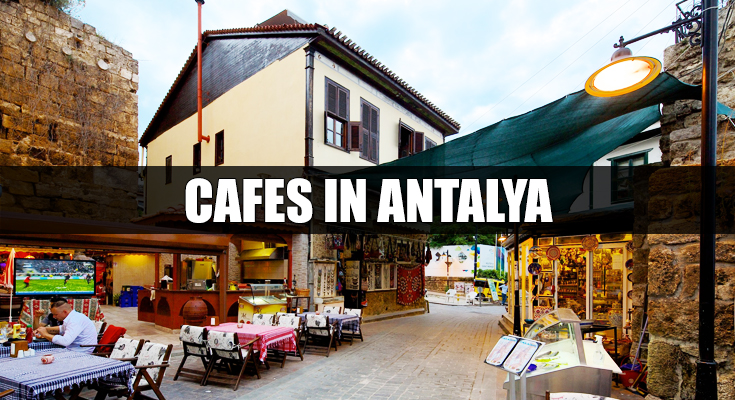 Antalya is a great summer destination in Turkey which offers a complete package of history, beautiful beaches and great restaurants which caters to the most and diverse taste. The restaurants not only offer Turkish dishes, but also international cuisine and here's a list of some of the best cafes in Antalya:
1. Demlik Cafe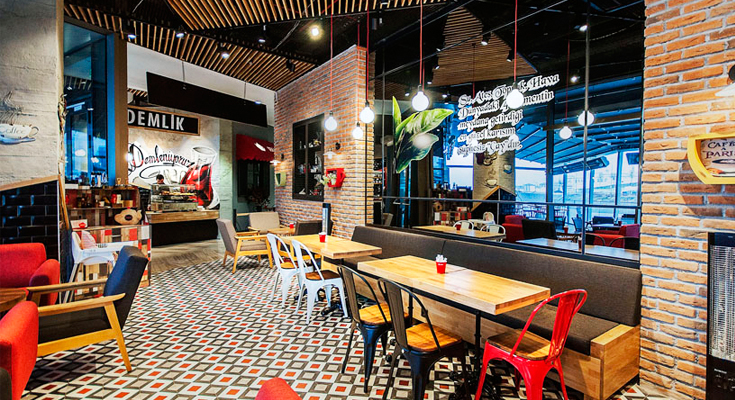 The cafe has an alluring decor with good food and service. The food here is all local products from pancakes, homemade jams, flatbreads, buttered village eggs etc. They serve Turkish cuisine and also it's a vegetarian-friendly place for vegetarian lovers.
2. Roberts Cafe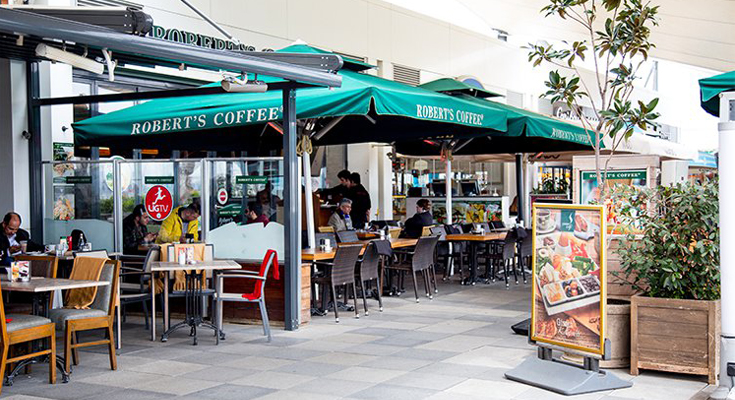 The cafe cum pub/bar is a stylish and cosy place with a spectacular oceanic view. With the combination of the view and sea breeze, everything feels right when you are in this cafe. They serve quality food for breakfast and lunch and a great place to be out in the evening to drink with its outdoor seating.
Best Cafes in Gaziantep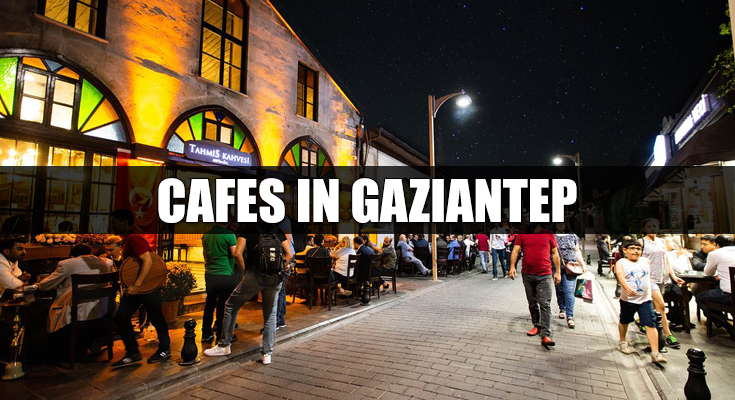 Gaziantep is long known for its long gastronomic history and today the main driving factor for tourists is its food. Almost 50% of the enterprises are dedicated to food including cereals, spices and dried fruits. The gastronomy here is synonymous with social cohesion and festivity. Their coffee is very popular as it's is made with wild pistachios along with their cheesecakes. Some of its best cafes are:
1. Tahmis Kahvesi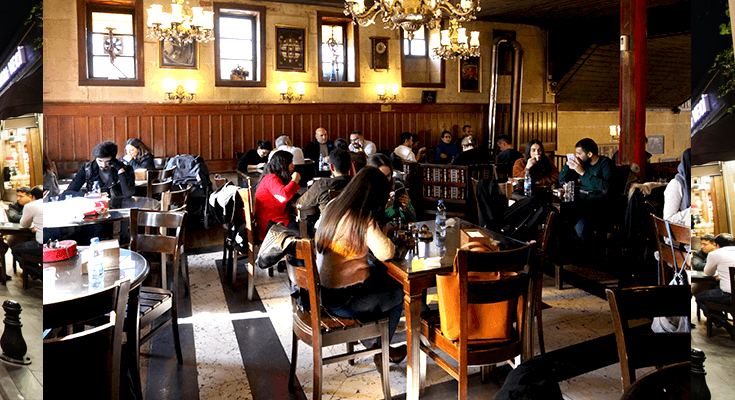 The coffee shop is historical and very attractive located just in the centre of the city. The cafe has been in service for almost 400 years and it's said that Sultan Murat the 4th took a breather here before he left on a campaign to Bagdad. It's the best place to get coffee and a break.
2. Orkide Pastanesi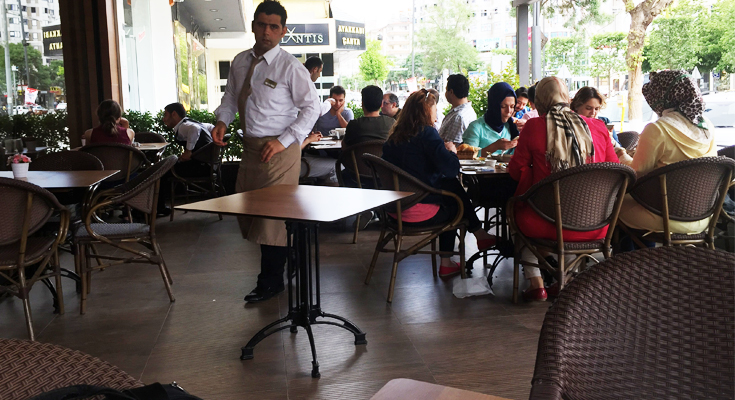 It is a cafe cum restaurant which has a very large space and a modern decorated atmosphere. They have both indoor and outdoor seating. It has a wide menu with excellent choices of food which is cooked well and taste amazing. The service is very fast, nice and the staffs are very attentive and friendly.
Best Cafes in Ankara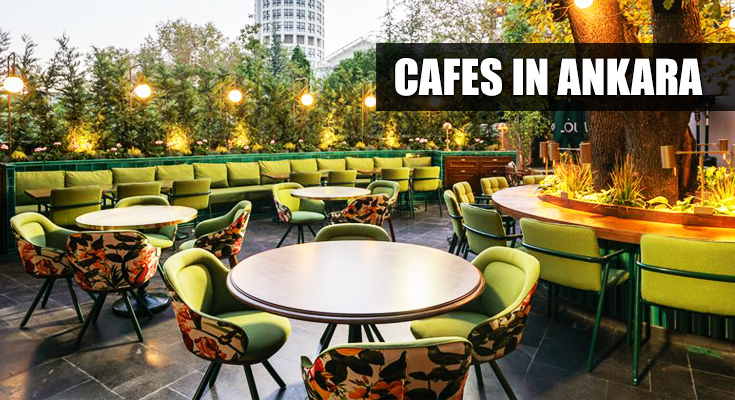 Ankara is the capital city of Turkey and has risen on the steep. Today, it is a modern European metropolis city with ruins of the old civilizations. The city is busy and tourists are crowded in Karanfil and Yuksel Street offering coffee houses, restaurants etc. Ankara is also best known for its kebabs and found best on Sakarya Street. Some of the best cafes in Ankara are:
1. Cafe des Cafes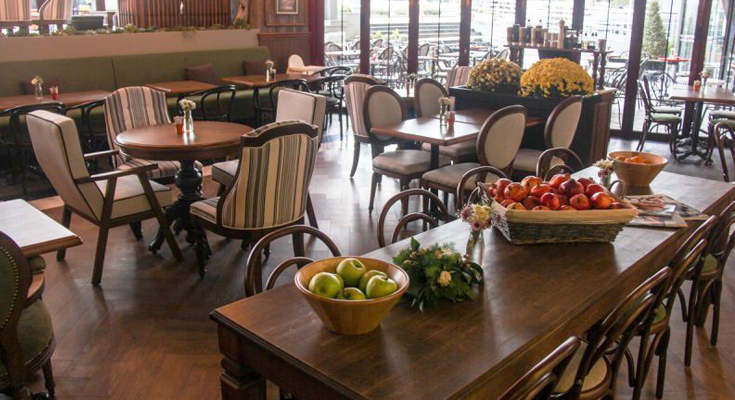 The Cafe has a Turkish fusion with special delights offering vegetarian-friendly, halal, gluten-free options for meals. It is a very old cafe in Ankara and was opened since 1995 and has a vintage French vibe and interiors. You can choose for outdoor, indoor seating or buffet seating as per your liking.
2. Amelie's Garden Succulent & Cafe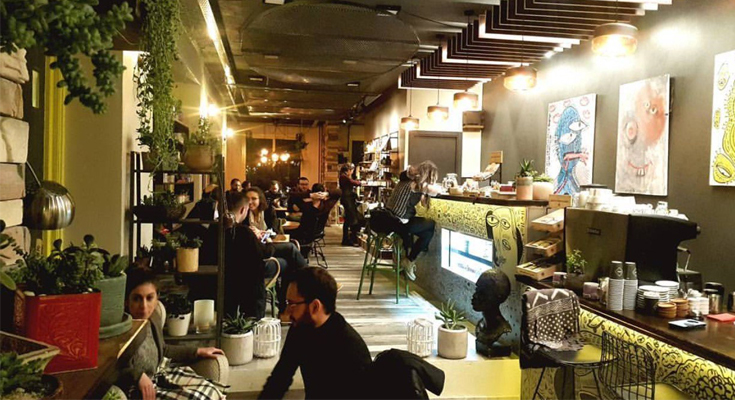 This chic coffee house offers a variety of coffee with good quality cakes and pastries. The ambience is eco-friendly with a lot of space indoors as well as outdoors. It is very close to the centre of Ankara and just walking distance from most places. They also sell some nice books, ornaments and handmade jewellery.
Best Cafes in Pamukkale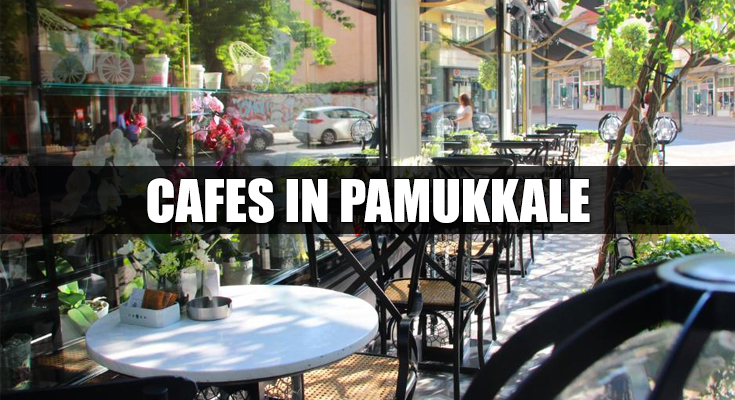 Pamukkale is more than just the UNESCO white hot springs; the town is very charming and packed with many things to do and food to eat. It offers some amazing foods which are fresh, delicious and made wholeheartedly with love. Along the way to the hot springs, few vendors sell Dondurma (Turkish ice cream). You will find several cafes and restaurants in town, and some of the best cafes in Pamukkale are:
1. Lezzet Duragi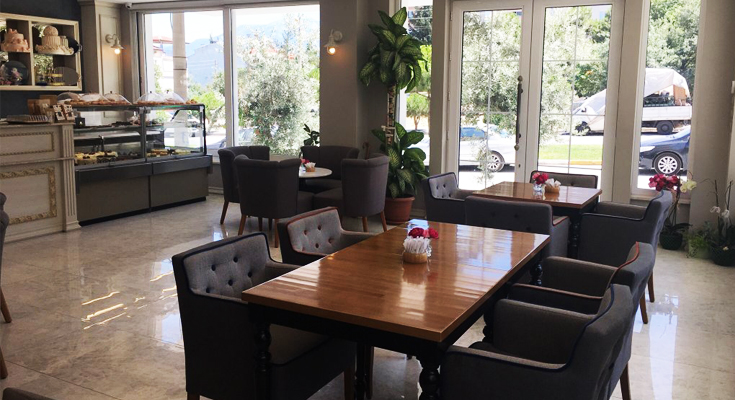 The cafe was established in 20015 to provide unique flavours to the customers. It is a desert base cafe which sells different kinds of cookies, desserts, cakes, pastries and other confectionary items. It's a one flavour stop that has the best bakers and bakery food in town.
2. Lamuko's Lokanta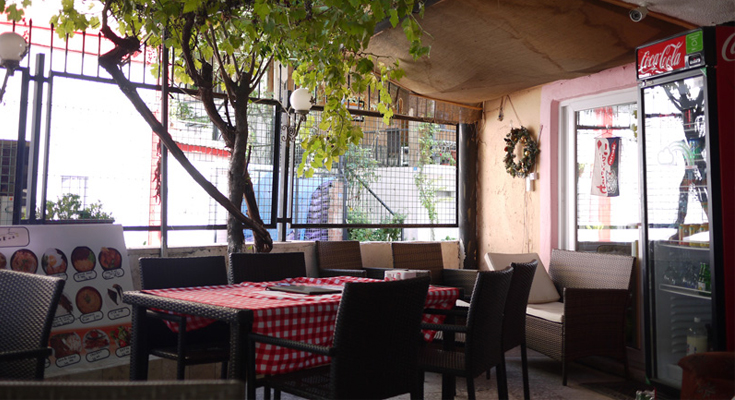 If you are in Pamukkale and looking for an authentic Japanese, Korean, Asian home-cooked comfort food, Lamuko's Lokanta is the place you have to have to drop by and eat. Their special diets are vegetarian-friendly for brunch, lunch or drinks. It is a good place for vegetarian with indoor and outdoor seating.
Best Cafes in Kusadasi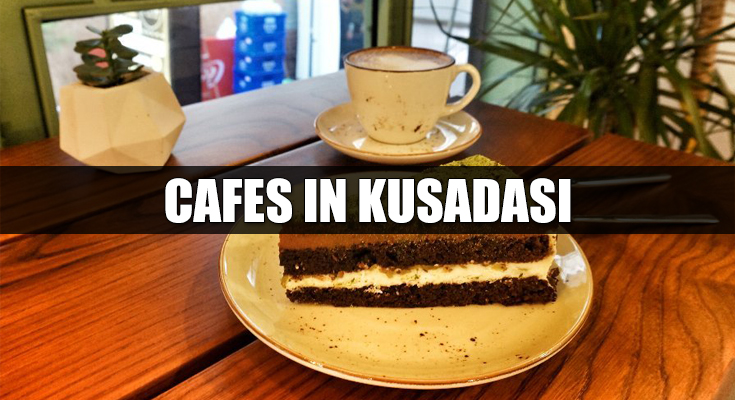 Kusadasi is a beach resort town which is one of the most popular tourist destinations in Turkey. The town has always been a tourist destination popular for its lovely beaches and delicious Aegean food and holiday resorts. There are a number of cafes and restaurants which serves Anatolian cuisine serving kebabs, fish, soups, pies etc. Some of the best cafes in Kusadasi are:
1. Cafe Marin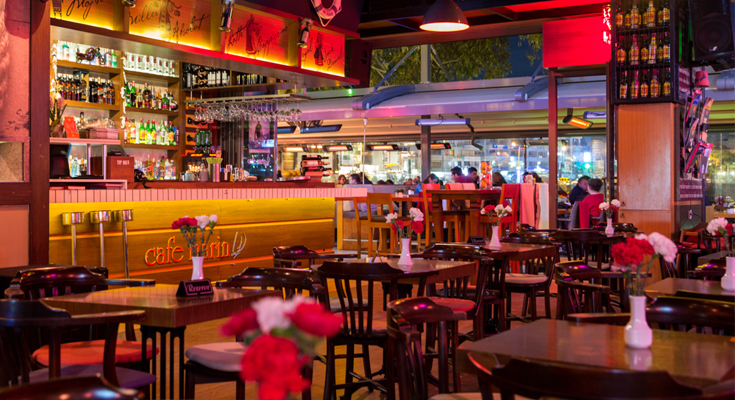 The cafe cum bar/pub is at the heart of the city near the seaside which serves international and Mediterranean cuisines. They serve delicious dishes and quality drinks for all meals. The after-hours is a great time to spend the evening here which opens till 4:00 am in the morning.
2. Sokak Bistro Cafe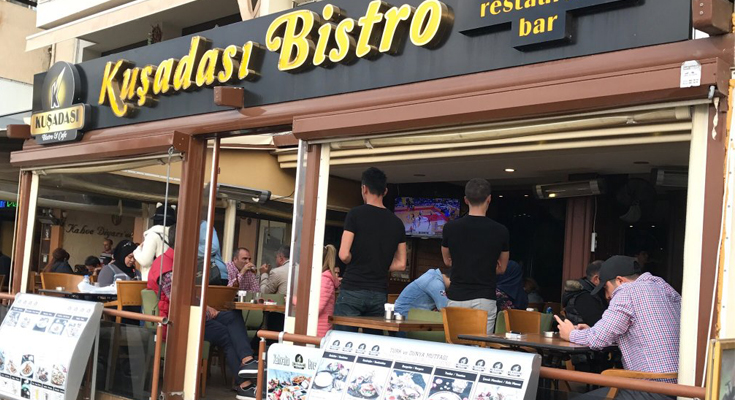 The cafe offers a great scenic view with outdoor seating and a great place to relax, eat and meet friends. It serves Turkish, Italian, Steakhouse, Pizza, International cuisines and they do it even after hours. It has nice interiors and atmosphere where you can enjoy drinking coffee, drink and quality food with great service.
Explore: Best Honeymoon Destinations in Turkey
Enjoy Indian Food: Best Indian Restaurants in Istanbul
Book Now: Hot Air Balloon Rides in Cappadocia