22 Top Reasons to Visit Turkey
Top 22 Compelling Reasons That Will Excite You To Visit Turkey
About Turkey
There is a tourist's delight destination on the planet called Turkey. Turkey is a historic country and one of the few transcontinental countries on the planet with almost 3% of its land falling in Southeast Europe and rest in Western Asia. With the influence of over half a dozen civilizations at various points in history, Turkey is full of historic sites, cultural heritage but not limited to that as Turkey has lots of natural beauty as well to be explored. But what should be your reason to visit Turkey. Well, we are giving you 22 top reasons and you can choose yours from the list.
Read More: About Turkey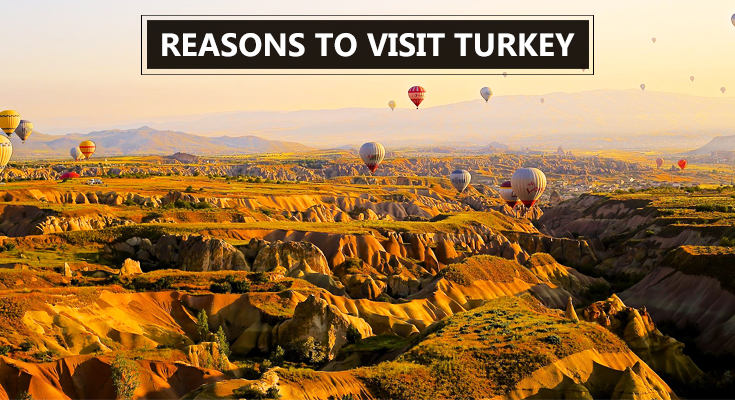 Reasons to Travel to Turkey
1. Delicious Food
Turkey's over 1300-year-old traditional cuisine is will not let you stop at just one food item. Whether you are a foodie or not, you must try corba –a delicious soup, kumpir- baked potato, kofte –meatballs, kebab and baklava and more in the streets and restaurants.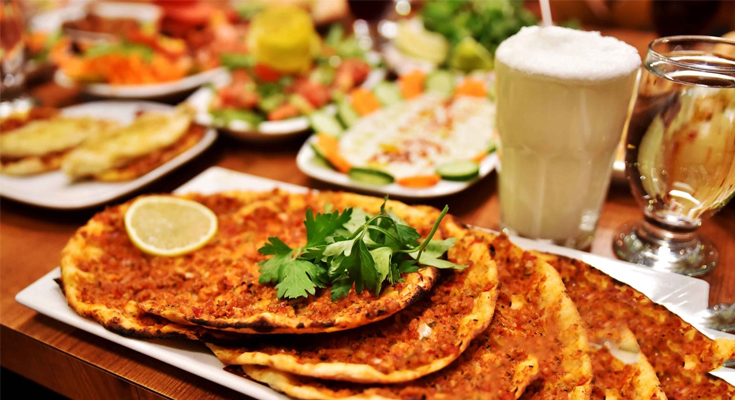 Know About: Top Cafes in Turkey
2. The Transcontinental Capital City, Istanbul
Istanbul, the capital city is set on two continents Asia and Europe. So, when you visit Istanbul, you can actually travel 2 continents by ferry at a time. Visit the commercial and historical side of the city on the Europe side and the rest of it on the Asian side.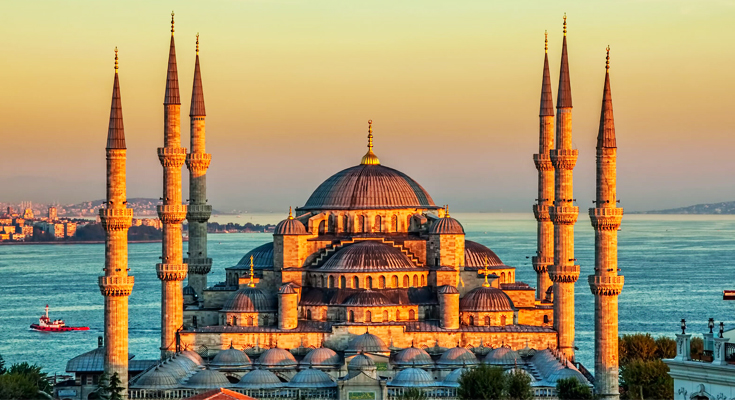 3. Turkish Hospitality
Aren't you delighted to receive a warm welcome on your trip? In Turkey, a guest on the door is considered to be the 'the God's Guest' for 3 days. This kind of hospitality and friendliness, you will probably not find anywhere else in the world.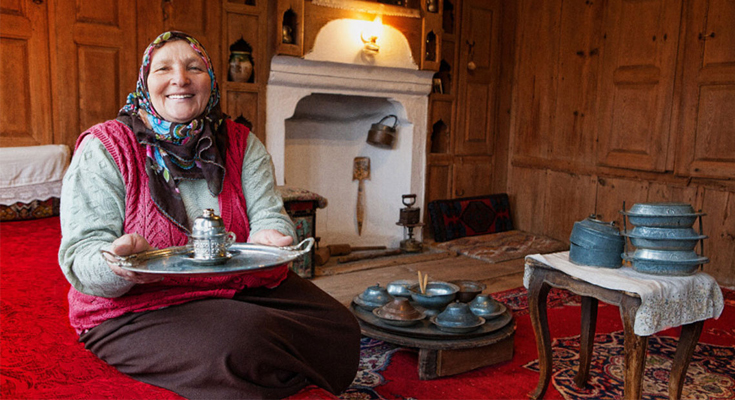 4. Turkish Coffee
Turkish coffee is not just strong and delicious in taste but gives you a strong reason to taste it in Turkey itself. Coffeehouses have been part of the Turkish culture for centuries and even today people gather in coffeehouses to socialize and play backgammon over a hot cup of coffee.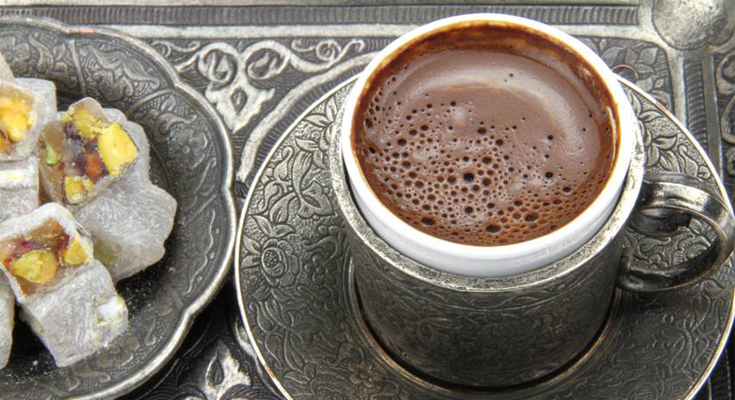 5. Amazing Natural Attractions
You won't find as wonderful natural attractions anywhere in the world as you see in Turkey. Turkey is an amazing place to connect to nature with beautiful places such as stunning beaches in Bodrum, Antalya, and Izmir. Waterfalls, Mediterranean or Aegean Coast, beautiful canyons, valleys, lakes and rivers and floodplain forests in Turkey are simply mind-blowing.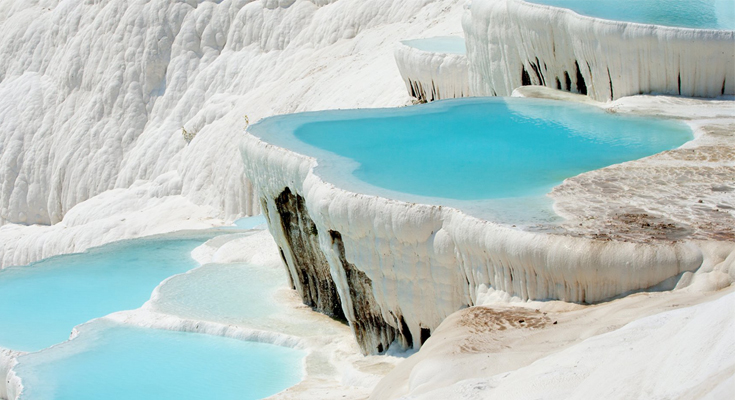 6. Ruins and Landmarks of Ancient Times
Turkey saw several empires, civilizations, and events that one cannot get them all in brief. But one can surely experience them in the ruins and landmarks of those times in Turkey. Ephesus city in Selcuk is a delight for the visitors and Antalya is another city with several ruins that catches the attention of the visitors. Other such places include historic ruins of the Lycian way, Apollo Temple, Hittite Hattusa, The forgotten city of Ani and more.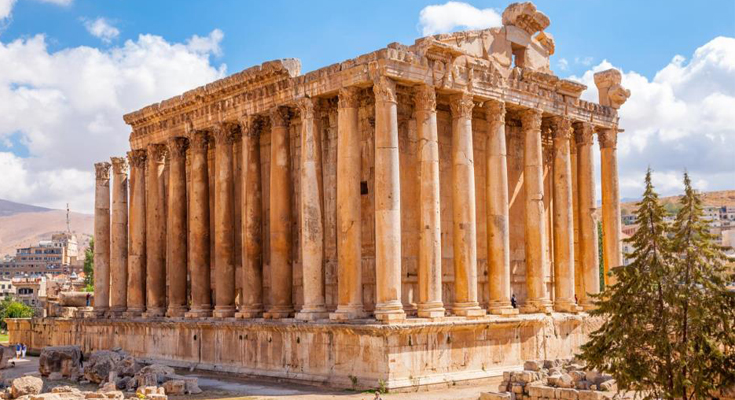 7. Archaeological Sites
Archaeology lovers go far to explore. And if there is a little exploratory nature in you, you must visit Turkey for its remarkable archaeological sites. And if you have time you can explore 28 such sites in the country reflecting the earliest civilizations of the world. Gobeklitepe - a Neolithic sanctuary, Catalhoyuk settlement, the ancient city of Troy and Ephesus are only a few popular archeological sites and tourist attractions.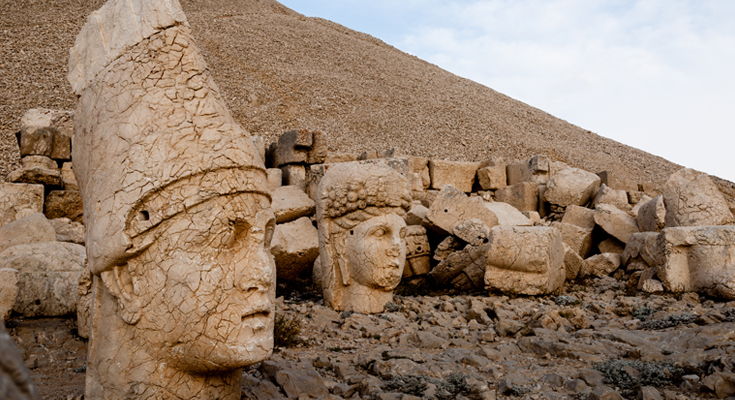 8. Beautiful Museums
Museums in Turkey tell you the story of the land and they are really beautiful places to visit also. Many of them treasure findings of the past unearthed from the soils of Anatolia - home of several civilizations. From the Zeugma Mosaic Museum in Gaziantep to Topkai Palace Museum and Hagia Sophia Museum in Istanbul, there are many museums worth visiting in Turkey.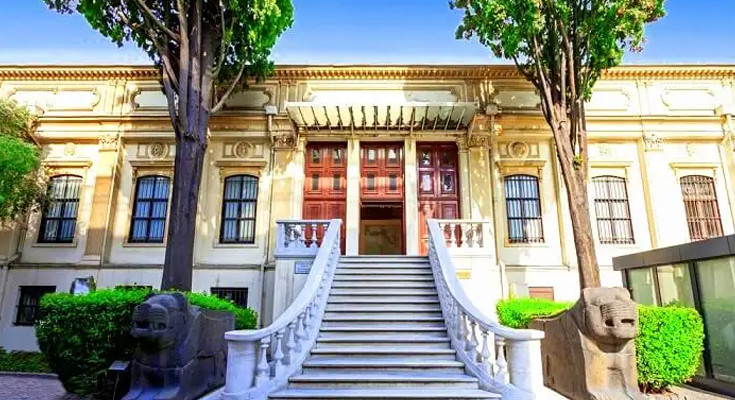 9. Blue Mosque
Blue Mosque in Istanbul is a majestic mosque from Ottomans in entire Turkey. The exterior and interior beauty of the mosque along with the grandeur of this most popular attraction is something one must experience at least once in their lifetime. At night the entire mosque is bathed in blue which is simply a great sight.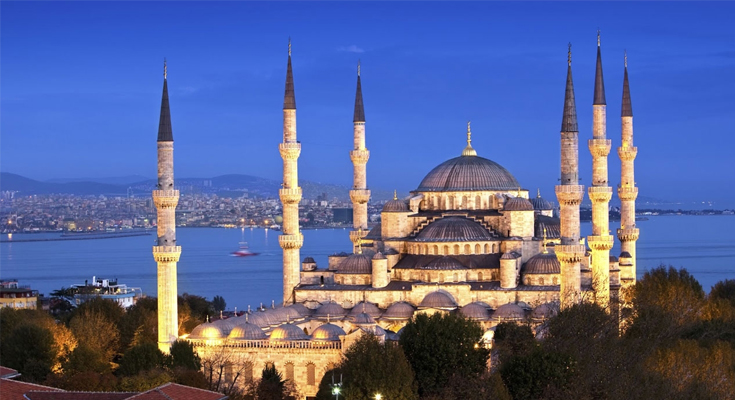 10. Hagia Sophia
Right next to the Blue Mosque is another compelling and popular tourist site called Hagia Sophia. Hagia Sophia is now a museum, but it was once Greek Orthodox Christian Cathedral and then an Ottoman imperial mosque. This is one of the most beautiful buildings in the world built in 537 AD and it was once the world's largest building of its time.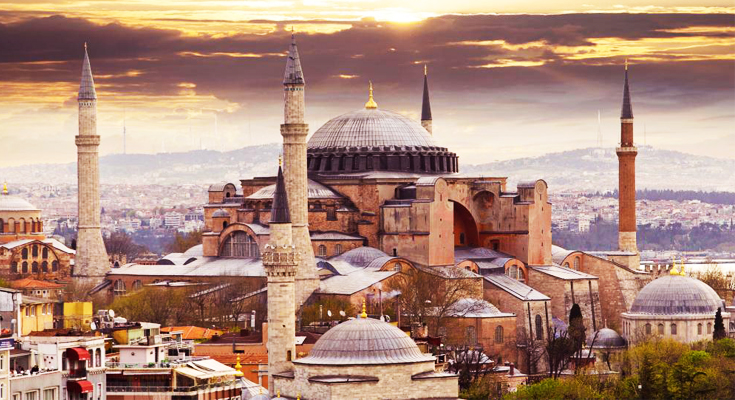 11. Antalya
Antalya is one of the best tourist resorts. This Mediterranean coast hub is popular for its history, natural beauty and welcoming millions of visitors every year. Antalya was founded in 158-138 BC, and since then it has attracted everyone. You must visit this city for a cool summer holiday.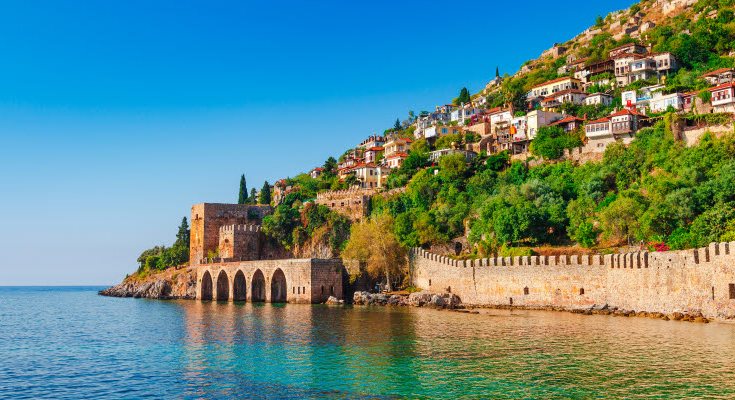 12. Ephesus
This ancient Greek city is a UNESCO World Heritage Site. Ephesus is a fascinating place, one of the most complete Roman time cities in the Mediterranean region which are still standing. You must spend half to full day to explore all of the colossal monuments and touch the taste of life during the Roman Empire.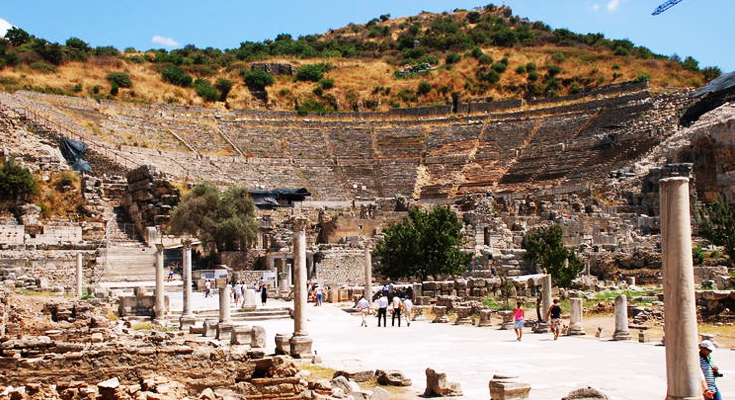 13. Off the Beat Attractions
Apart from stunning beach resorts, historical sites, and natural wonders, Turkey has many offbeat locations with lots of charm. Those looking to put their foot forward to these places can choose to see places like Sumela Monastery, Butterfly valley, Mount Nemrut, Cappadocia and pools of Pamukkale and more.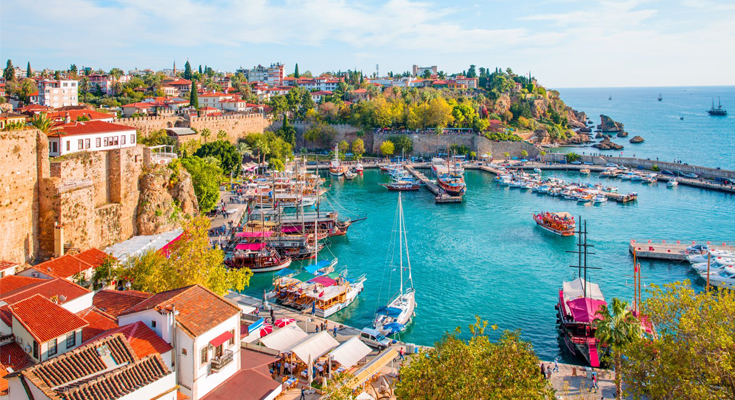 14. Amazing Beaches
With home to over 7,000 KM of coastline, Turkey is a country of beaches. If you want to experience beach bliss, then like millions you must head to Turkey where some of the super stunning beaches such as Kabak beach, Blue Lagoon, Cleopatra's Beach, Patara beach, Iztuzu Beach and more are calling you.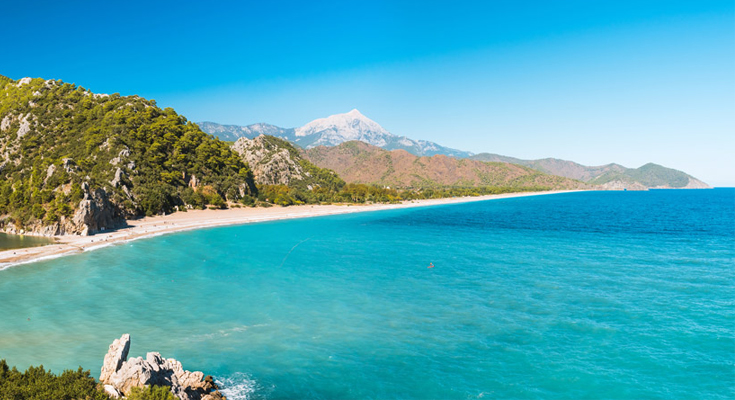 15. Hamams of Turkey
Something is best described only after experiencing it and Turkish Hamam or Bath is one of those things. Those who have experienced it recommend others to try on a Turkey Tour. You must try at least once being scrubbed and massaged. You can visit historical hamams or a Turkish bath in a hotel.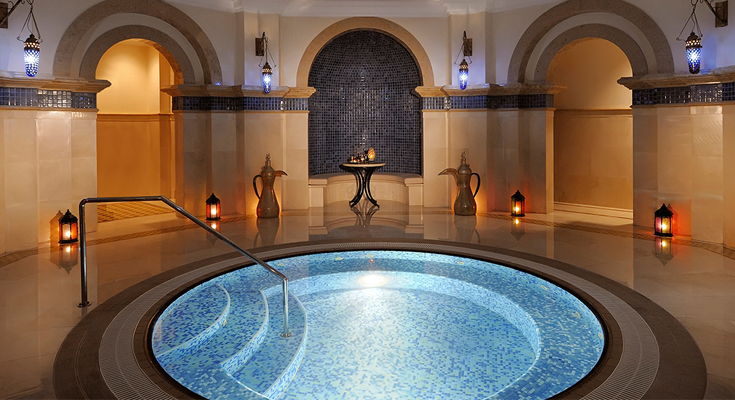 16. Adventure in Turkey
Turkey is adventurous too. The varied landscape of Turkey has developed scopes of many mountain sports such as caving, canyoning, rock climbing and mountain-biking, water sports such as windsurfing, sea kayaking, scuba diving, winter sports, air sports, and extreme sports for adventure lovers.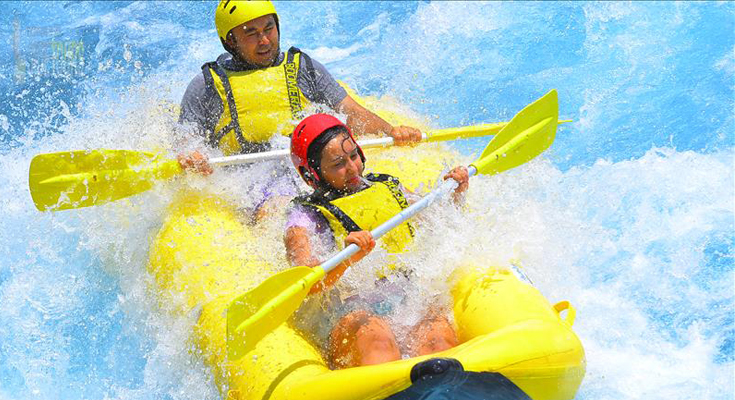 17. Blue Cruise in the Aegean Sea
Blue Cruise or Blue Voyage is once in a lifetime experience through Turkish Riviera, Aegean, and the Mediterranean Sea. The week-long cruise journey encompasses several provinces in Turkey where you go through ancient cities, harbors, tombs, warm sea, fine beaches, and spectacular mountain scenery.
18. Greek Mythology
Heard of Greek Gods? Greek Mythology was a part of several cultures in Asia and Turkey was one of those where these deities were worshiped before Christianity came here. You can also experience the supernatural stories of Greek gods in places like Antalya.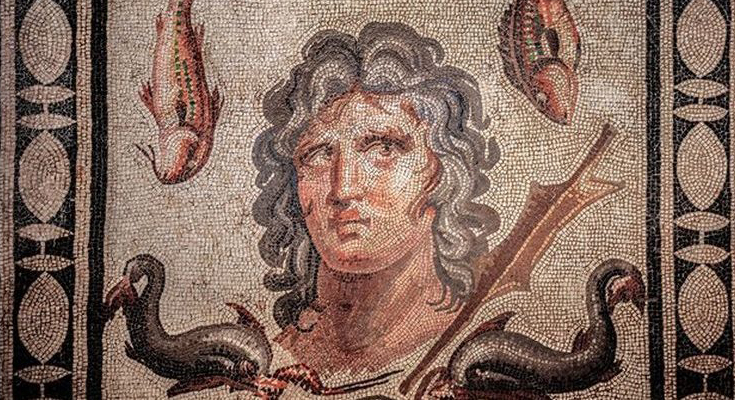 19. Music Festivals
Are you a music buff? If yes, popular music festivals in Turkey such as Magic Break, Big Burn Istanbul and Cappadox Festival are awaiting. You can listen live to famous artists such as Wiz Khalifa, Adam Beyer and Sunnery James & Ryan Marciano playing at a number of Turkish festivals.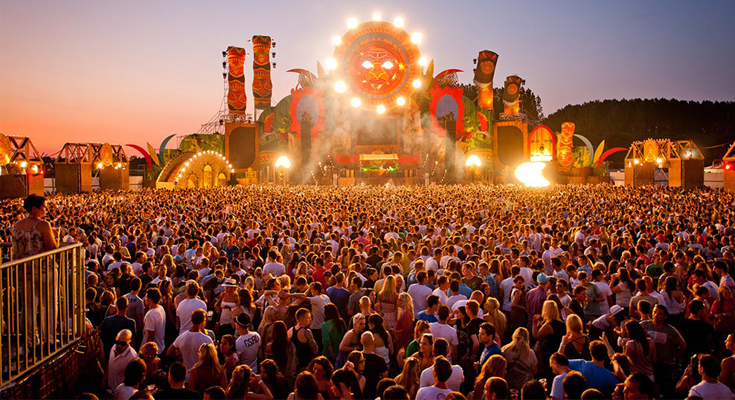 20. Love for Football
Experience the football rivalry between local teams Galatasaray, Fenerbahce, and Besiktas of Istanbul. You can buy a 'passoling card' and witness the league game live in the jam-packed stadium every week. Apart from local sightseeing football lovers will definitely find Turkey a racy place in football stadiums.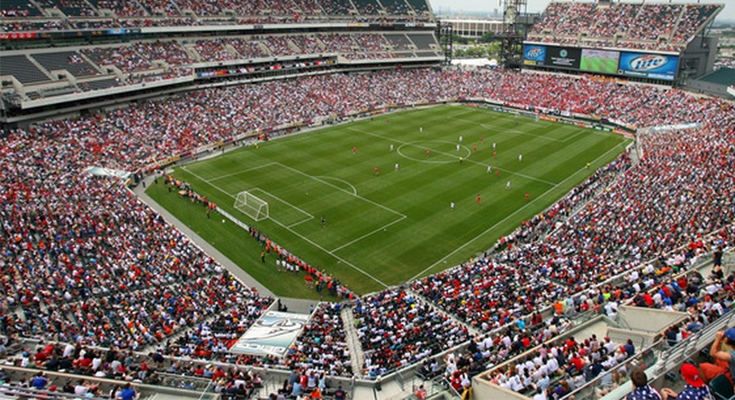 21. Shopping
Simply shopping is also a great reason to visit Turkey. Turkey is a veritable delight for shopaholics. You can find everything you are looking for in urban international malls, local shops or from the street. Istanbul is a place for shopping local and international brands of shoes and clothes and Cappadocia is popular for carpets, ceramics, rugs and more.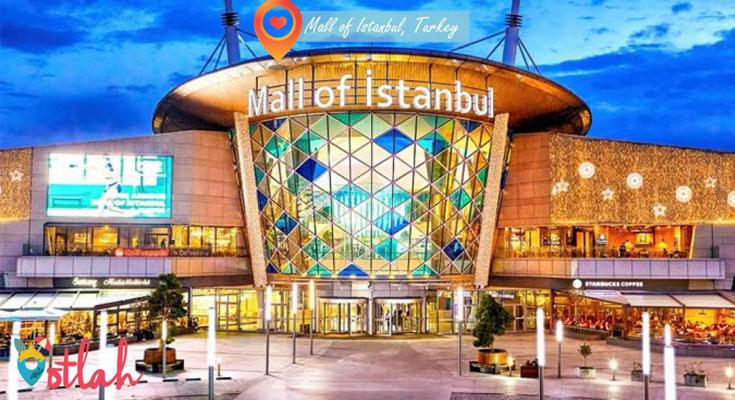 22. Business Opportunities
Turkey is a developing nation but the economy of Turkey is the sixteenth largest in the world. This makes Turkey a huge investment destination as there is high growth in several businesses in the country. The geographical positioning of Turkey in Asia and Europe also helps one access both the continent's market.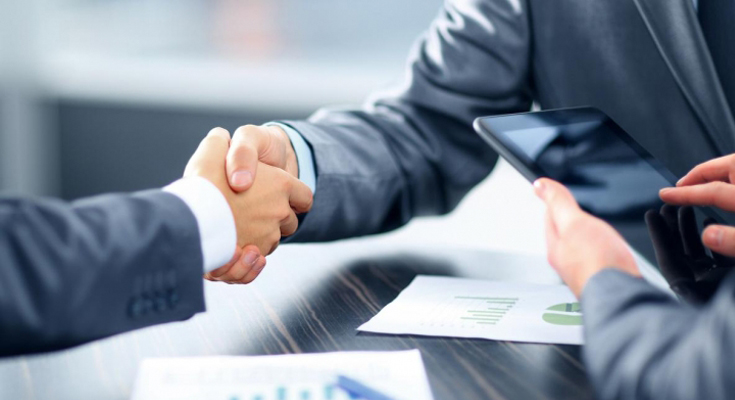 Know More: Top Things to Do in Turkey
Explore: Best Attractions in Turkey
Why Choose Dook for Turkey Tour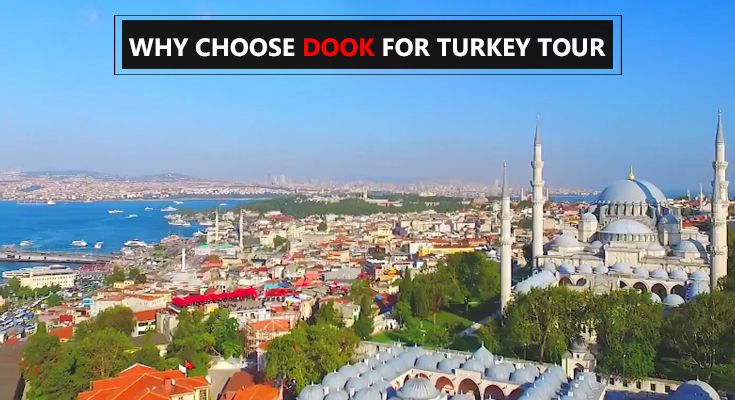 No matter how great travel destination Turkey is, your trip to Turkey will not be as comfortable and exciting as you expect if you get a bad deal. But with Dook International, you always get the best Turkey Tour Package in which you get each facility and services of the highest quality and all that in a budget that suits your pocket. So, make your inquiry for Turkey Tour now by calling us or writing us.
Explore: Best Honeymoon Destinations in Turkey
Enjoy Indian Food: Best Indian Restaurants in Istanbul