Experience the Magic of Winter in Azerbaijan
Azerbaijan, aka Land of Fire, gets covered under a white blanket during winter, offering enchanting views for tourists to capture forever. Azerbaijan is a phenomenal country, and its winter is equally splendid.
Winter in Azerbaijan
gives you a time of unforgettable memories. From every corner of the country- history, culture, nature, leisure, and adventure are unveiling itself in front of you. No matter what kind of snow holiday you seek, Azerbaijan never fails to disappoint its tourists.

The winter snow of Azerbaijan transforms the Caucasus Mountains range into a winter heaven, leaving tourists spellbound. Whether you seek ski retreat, stroll around the cities in snow, try warm Azeri cuisines, or indulge in winter sports, Azerbaijan has something for every traveler.

Are you puzzled about your vacation in Azerbaijan in winter? Well, don't be. We are here to help you with your winter holidays in Azerbaijan during the cold season. Skim through the blog and plan your vacation accordingly.

Places to Visit in Azerbaijan in Winter

Are you confused about the places to explore in Azerbaijan during winter? If yes, we have got you covered with our list of the best places to visit in Azerbaijan so that you can wander around and make winter memories. See the list below and make sure you add them to your Azerbaijan itinerary:

1. Baku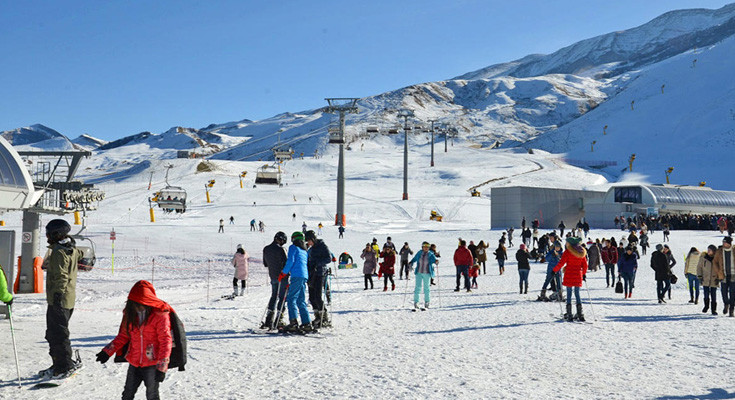 Baku, the capital city of Azerbaijan, is one of the best places to tour during cold months. Located along the Caspian Sea, Baku offers a captivating fusion of modern skyscrapers with ancient architecture. Winter in Baku is a thing to experience. The city gets covered under sparkling white snow during winter, making it look more incredible than before. Everything transforms into a winter wonderland in Baku during the colder months. The winter in this city shines through its architecture, traditions, cuisines, and festivals.

Top Attractions in Baku: Flame Towers, Icherisheher, Azerbaijan Carpet Museum, Heydar Aliyev Centre, Highland Park, etc.

2. Sheki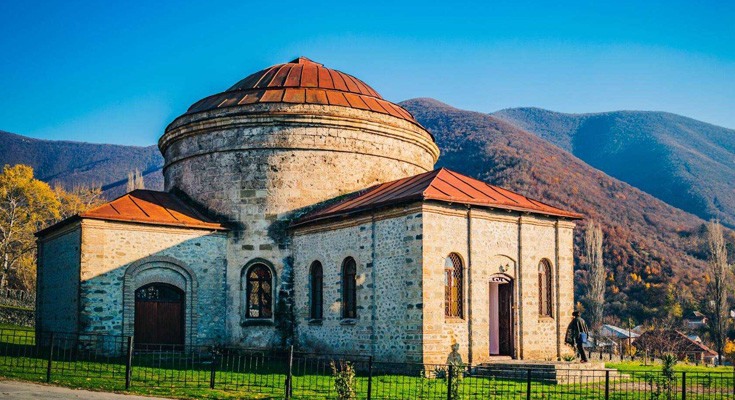 Sheki is one of the most stunning places to explore in Azerbaijan. Surrounded by quaint mountains, Sheki is the best city to head to during winter. Being nestled in the foothills of the Caucasus Mountains in Azerbaijan, winter takes a serene and magnificent toll on Sheki. Offering beautiful snowy backdrops, Sheki draws the attention of many tourists throughout the winter season. If you are in Azerbaijan in winter, Sheki is a must-visit place for exploring its serene landscapes.

Top Attractions in Sheki: Bio Garden, Karvansaray, Imam Ali Mosque, Sheki Museum of History, and more.

3. Lankaran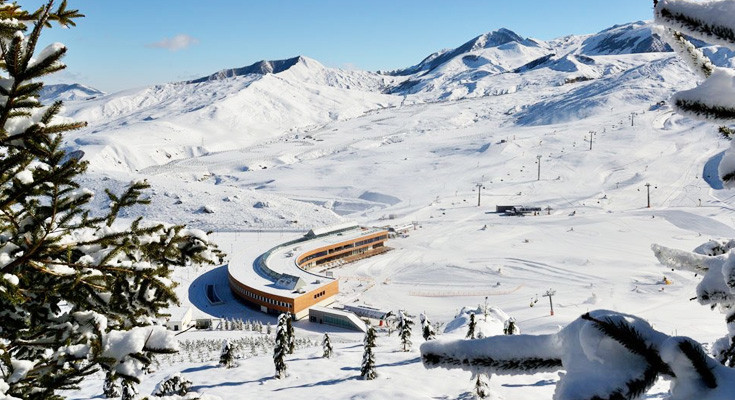 Lankaran is a coastal city of Azerbaijan that has a unique and unparalleled charm. This city gets more enchanting during the winter months. Setting gorgeously between the Caspian Sea and the Talysh Mountains, Lankaran offers blissful landscapes when the winter arrives. Due to its coastal location, Lankaran doesn't experience much cold compared to other regions, but still, people feel the cool breeze. There is so much to experience in Lankaran in winter.

Top Attractions in Lankaran: Khan Palace, Xanbulan, Kichik Bazar Mosque, Lankaran City Museum, Talysh Mountains, and more.

4. Khachmaz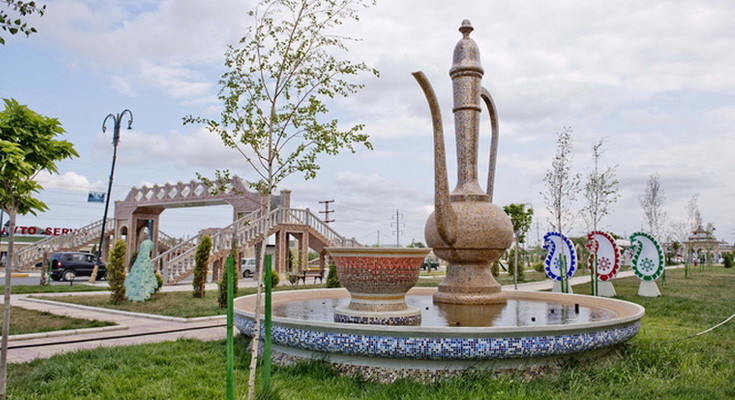 Khachmaz may be an unpopular gem in Azerbaijan, but it has so much beauty to unearth. During winter, this city transforms into a magical paradise. It offers a captivating winter experience that can make your holiday fulfilling. Famous for its rich culinary heritage, Khachmaz offers delightful Azerbaijani dishes that comfort you from cold waves. If you want to experience Azerbaijan winter, Khachmaz is a perfect place to visit.

Top Attractions in Khachmaz: Shahdag Mountain Resort, Caspian Sea Beaches, Khudat Fortress, Khachmaz City Park, etc.

5. Shamakhi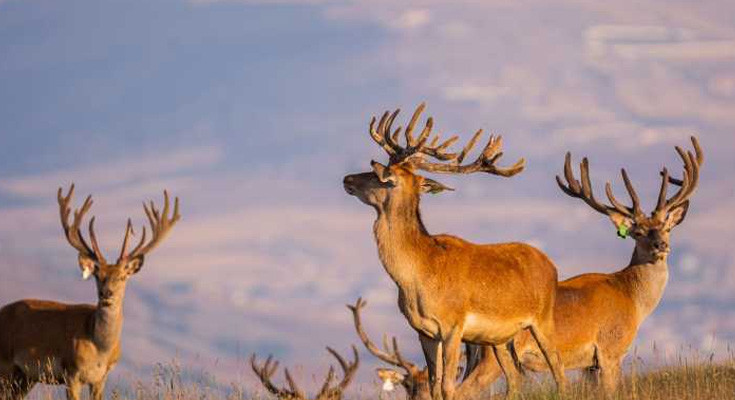 Shamakhi is a historic city in Azerbaijan that takes its tourists on a unique ride during winter. Winter in Shamakhi brings a change in landscapes and the overall surroundings of the city. The historic architecture and ancient ruins convert into a beautiful backdrop against the hills covered in dusty snow. There are unmatched attractions and adventurous things to do in Shamakhi that keep tourists thrilled. For an unseen winter adventure, you should visit this culturally rich city in Azerbaijan in winter.

Top Attractions in Shamakhi: Juma Mosque, Yeddi Gumbaz Mausoleum, Silent Lake, and more.

Top Things to Do in Azerbaijan in Winter

The next thing that comes to your mind while enjoying your winter holidays in Azerbaijan is the kind of activities you can indulge in. To know about things to do in Azerbaijan in winter, skim through the points below:

1. Enjoy Zip Lining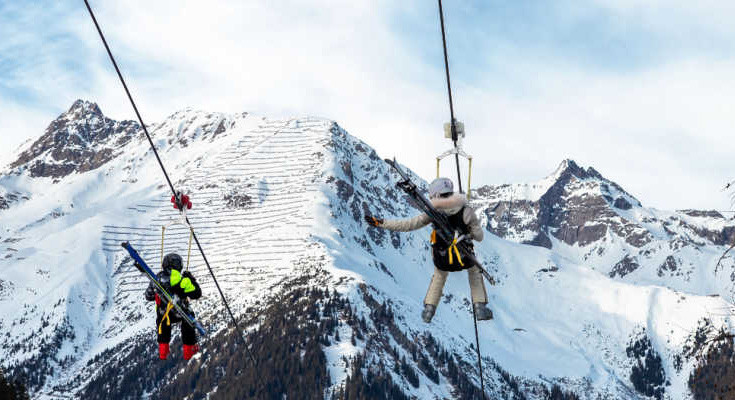 Zip Lining is one of the most heart-beating adventures to do in Azerbaijan in winter. The soaring mountains and snowy landscapes will keep the thrill alive in you while riding. This phenomenal ride will take you on an out-of-the-world experience.

2. Relish the Experience of Snow Tubbing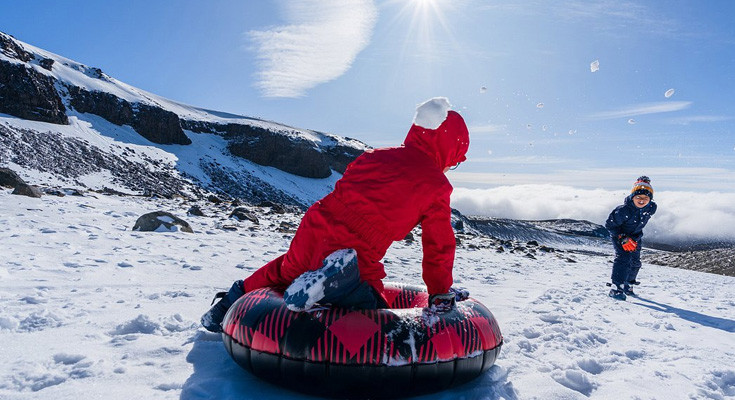 Snow Tubbing is another incredible snow activity on the list of things to do during the winter in Azerbaijan. It is a fun-loving and effortless snow activity that you can enjoy without specialized safety equipment. All you need to do is grab your tub and slide through the snowy trails.

3. Ski in the Majestic Caucasus Mountains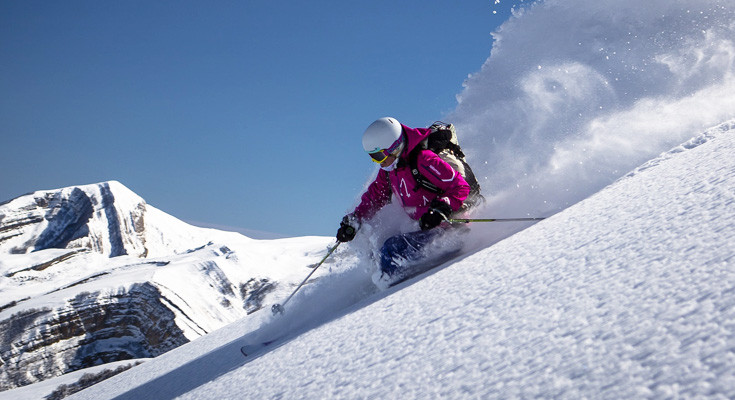 Skiing is one of the most thrilling winter activities that you can indulge in Azerbaijan. Most tourists enjoy the wonder of skiing at Shahdag ski resort. It is the largest ski resort in Azerbaijan that offers exciting ski trails.

4. Embrace the Captivating Views While Paragliding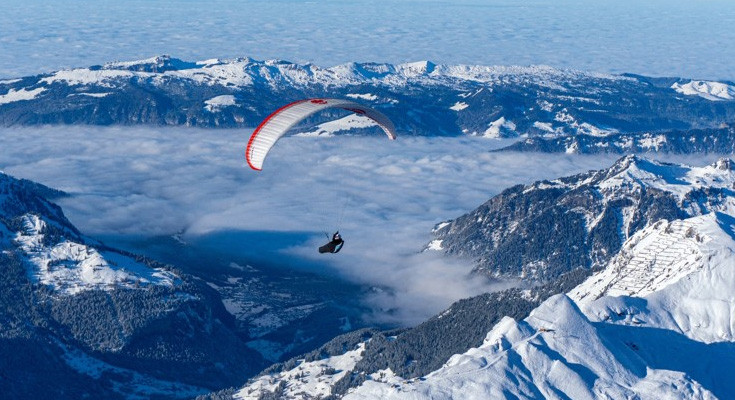 Paragliding through the beautiful landscapes of Azerbaijan is an enchanting experience. Most tourists relish the thrilling experience of paragliding in the Zaqatala. You can capture the mesmerizing views of the surrounding mountains.

5. Hike through the Snowy Trails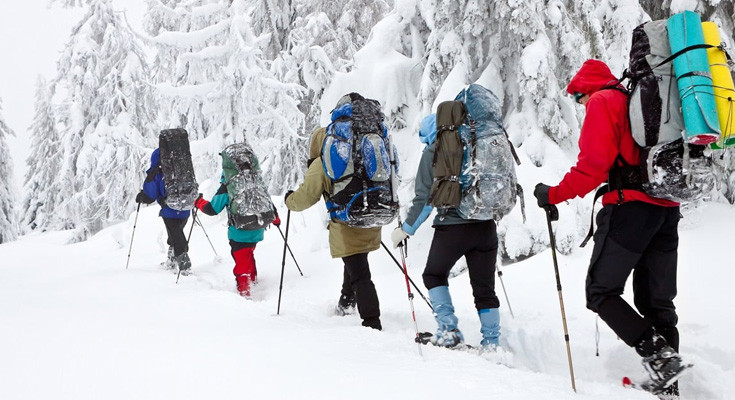 Hiking in winter in Azerbaijan is a unique and exciting experience. Imagine taking untouched paths while the cool breezing touches your soul, making it one of the most thrilling things to do in Azerbaijan.

Why You Should Visit Azerbaijan in Winter?

There are not one or two but many reasons to visit Azerbaijan during cold months. Some of them are mentioned below:

1. The best part about visiting Azerbaijan during the winter season is that you can capture the radiating landscapes covered in snow in your heart and device.
2. Winter is the off-season in Azerbaijan. So, you can see less crowd around the cities and famous spots.
3. Tourists can afford cheap vacations during winter as winter is an off-season. Tourists don't often come during this period.
4. Food is another reason why you should visit Azerbaijan in winter. The delicious warm dishes taste so good.
5. Every corner of the country can be seen celebrating some kind of festival during winter. You can be part of different events and festivals when you visit Azerbaijan during this time.
6. For an adrenaline junkie, winter is about indulging in different snow activities. If you visit Azerbaijan during the winter season, you will be able to tick off your bucket list of winter activities to do.

Delicious Foods to Taste in Azerbaijan in Winter

Azerbaijan's culinary heritage is a delightful experience for every foreign tourist. Influenced by the location of Azerbaijan at the crossroads of Europe and Asia, Azerbaijan offers a tantalizing fusion of flavors. The streets of Azerbaijan are filled with an array of hearty and warm dishes that keep you cozy throughout the breezy winds. Here are some delicious cuisines you can try in Azerbaijan:

1. Plov- Plov is Azerbaijan's national dish. This flavorful rice dish tends to win hearts due to its taste.
2. Dolma- Dolma is a year-round dish. It is a go-to comfort food when you are in Azerbaijan.
3. Kebabs- Kebabs taste heaven during winter. This grilled meat dish is an Azerbaijani specialty.
4. Azeri-style Hot Chocolate- Hot Chocolate is Azerbaijan's winter specialty. Azeri-style hot chocolate is made with rice, melted chocolate, and a dollop of whipped cream.
5. Kufta-Bozbash- Kufta is a soup made with meatballs and vegetables. It is a winter delicacy filled with nutrition.

Shopping Places to Explore in Azerbaijan in Winter

Winter in Azerbaijan offers a unique shopping experience to visitors. With a blend of modern and traditional markets, tourists can find an array of things to buy. From local & traditional crafts to unique & charming souvenirs to branded & traditional clothes, shopping places in Azerbaijan has it all. While munching a warm snack, you can stroll these markets and buy gifts to take home. Some of the famous marketplaces in Azerbaijan you can visit are

1. Nizami Street- Nizami Street is one of the bustling street markets in Baku, offering high-end avenues and local shops.
2. Park Boulevard- Another famous shopping place in Azerbaijan is Park Boulevard. It is a popular mall in Baku that offers branded shops, entertainment options, and restaurants.
3. Lahij Village- Lahij Village has craftmanship shops and local workshops that offer handcrafted items, carpets, and jewelry.
4. Shamakhi Market- Shamakhi Market is a local market in Azerbaijan where visitors can buy local crafts and hand-crafted souvenirs.
5. 28 Mall- 28 Mall is one of the best shopping places in Azerbaijan. The mall has multiple stores and entertainment points that captivate the attention of tourists.

Enjoy the Winter Breeze of Azerbaijan with Dook!

Planning a trip in winter is always extraordinary, especially when you are thinking about winter in Azerbaijan. It is the most incredible experience you will ever have. Are you thinking about an Azerbaijan vacation? If yes, take Dook International's assistance in your trip planning. We are here to make your holiday more memorable with a fulfilling experience. You can buy our exciting Azerbaijan tour packages that are affordable and can be personalized as per your travel preferences. We follow up with our tourists throughout the trip and ensure a stress-free vacation. If you are ready to enjoy the snow-dusted landscapes of Azerbaijan with us, check out our travel packages.

Read More About Azerbaijan:

Top Indian Restaurants in Baku

Interesting Facts about Azerbaijan