Top Sheki Tour Packages
Are you planning your Sheki Tour and wondering whom to contact for Sheki Packages. We've got the answer! Dook Travels' Top Sheki Tour Packages provide a variety of options for your trip. No matter which option you choose, you'll be getting more than just an adventure, an experience that truly captures the spirit of Sheki. You'll be able to explore the ancient city of Sheki on foot and by a motor. You'll get the chance to learn about its history from an experienced guide who will take you into the heart of this ancient city, continuously inhabited since ancient times. You can even take advantage of our customized packages to explore nearby towns and villages as well as visit some of the most famous monuments in this region.

Things to know about Sheki (Azerbaijan)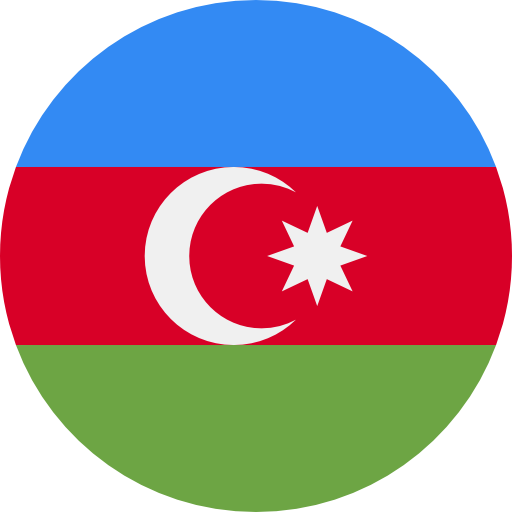 Sheki is a small town in the mountainous region of Azerbaijan. It is located at an elevation of 700 meters, with two main rivers, Kish and Gurjhana, amidst the wintry peaks of the Greater Caucasus. The surrounding area is steeped in history, as it was once home to the ancient Silk Road.

There are many attractions included in Sheki Holiday Packages like a market that sells everything from fresh produce to locally-made clothes and crafts. There's also a museum dedicated to local history and culture, which includes artefacts from prehistoric times till date. The famous Sheki Khan Palaces top the list among the main attractions. The Sheki Khan Summer Palace was inscribed in the UNESCO World Heritage Site list in 2019.

The people of Sheki are friendly and welcoming, making it easy for visitors to feel comfortable while visiting them. Meeting the locals is another fun adventure for the tourists across Sheki Tour. You can know their lifestyle, understand their culture and may also get an invite from one of the locals to taste their traditional delicacies straight from an authentic Azerbaijanian kitchen!

Best time to visit
Jun-Aug
Climate Types
Tropical, Moderate
Experiences in Sheki
Sheki is a beautiful historic place and is itself a UNESCO World Heritage Site. It is also called the "Cradle of Silk" because of its rich history in this industry. Today, Sheki is known for its gorgeously preserved ancient architecture, including one of the most famous palaces in Asia at its centre and others like the caravanserai which serves as an important historical landmark for visitors to learn more about Azerbaijan's rich heritage. The city is also known for its many authentic food centres and shops selling local products such as woollen carpets, hand-woven rugs, leather goods, jewellery and food items made from wheat flour or rice flour. In addition, being a destination for history buffs, travellers will enjoy their Sheki Tour including many natural sites where they can relax with friends and family. There are various outdoor activities including hiking through beautiful mountainside trails or swimming in natural lakes surrounded by lush trees like oak trees or pines trees.

Top Attractions in Sheki
Sheki is a small city in the northwestern part of Azerbaijan and it's a great place to visit if you're looking for a taste of traditional Azerbaijani culture. The city has beautiful architecture, including many mosques and churches, it's also home to an impressive castle. If you're interested in learning more about Sheki's history, there are several museums and monuments devoted to this subject. You should also make sure to visit the old bazaar area, which is full of shops selling local crafts and handicrafts.

Sheki is a city in Azerbaijan, which has a rich history. It's located near the Caspian Sea and was once an important trading centre of the Silk Route. Today, it's known for its natural beauty, museums and the city itself. If you're looking for an adventurous trip this summer then why not plan one to Sheki? Here are some fun activities to perform while visiting this historic place:

Top Things to Do in Sheki

Start your Sheki Tour by visiting Sheki Khan's summer palace! Khan's Palace is a majestic building in Sheki that drives maximum tourism. It was built in 1763 as a summer palace for Sheki Khan's family. You can see its harem, throne room and other rooms. There are six rooms in all with two large balconies. Situated in a surreal landscape above a small hill, the garden blooming within the veil of the fortified walls is worth-watching. The 36m facade is filled with exquisite motifs of blue, black and salmon colour. It was recognised as a UNESCO World Heritage Site in 2019. You can visit the palace from 10 am until 6 pm.

Next with our Sheki Holiday Packages, take a trip to see what the winter palace which looks like. The next site is the Sheki Khan Winter Palace. It is also known as Shakikhanovs' Palace. The interior of Sheki Khan Winter Palace is filled with picture-book murals, miniature paintings, painted doors, mirrored closets, carved rooms and Shebeke glass.

Walk on the old city town with Dook's Sheki Tour Packages. From its scenic location to gorgeous dwellings with plaster moulding and beautiful brickwork, in the backdrop is the Greater Caucasus, with lush green nature and the streaming sound of spring water to the town.

With our Sheki Packages, you can experience the life of the traders during the Silk Road era in Sheki caravanserai. You can either choose to spend a night in one of the rooms where the traders stayed or just explore the mesmerizing architecture. From the heavy wooden doors, fountain, central courtyard, three walls of stone arches and cloisters to the sleeping chambers of the Silk Road traders, all will give you an unforgettable experience.

With our Sheki Tour Packages, explore the Three Saints Church situated close to the Sheki Summer Palace. The church will surely make your eyes pop. Formerly known as the Russian Orthodox Church, it is said that the church was used as a garrison and a mosque as well. In close proximity to the church is the Sheki Museum of Folk and Applied Arts, you will find a enthralling collection of carpets, textiles, embroidery and costumes that are native to Sheki.

What to Buy in Sheki?

On your Sheki Tour, make some time to attend a Shebeke Glass Workshop and go shopping for souvenirs inspired by the Silk Road. Sheki's impressive arts and crafts cultural heritage has made it to the list of UNESCO's creative cities network, and one such is the Shebeke Glass. The beauty of the artwork can be witnessed in Sheki Khan's summer and winter palaces. The Lokal Craft Market is the perfect place to shop for souvenirs. It is situated in the Sheki Khan Summer Palace Complex. You cannot ignore but admire the traditional crafts and carpets when in Sheki. Carpets are a part of life in Azerbaijan, and they're everywhere. You can find them on the streets, in the bazaar (market), at home and even in some hotels! Make sure you spend some money to grace your home with these traditional carpets. It will be truly worth!

What to Eat in Sheki?

Sheki is a city full of culture and delicious food. You will never miss tasting its original delicacies included in our Sheki Packages. The most traditional dishes of the region are piti and Sheki phaklava. If you are fond of sweets, try sweet pesheveng and Nabat with boiled sugar. Some other dishes are girmabadam, zilviya, and terracotta from meat and potatoes.

Piti is generally a winter food but it is available for tourists in the summer months as well. It is a slow-cooked mutton dish that takes over 8 hours to prepare. Piti comes with a fun segment as well. To relish its authentic taste, you need to eat it the right way! You need to crumble sumakh (bread) slices on the plate, take some broth from the clay pot and pour over the crumbles. Once you finish the plate, repeat the first step and now pour over the mutton pieces and the other ingredients, mash it all up and devour it!

Dook International is a travel organization that specializes in connecting travellers to their dream destinations. If you are looking for the perfect vacation spot, Dook has the perfect itinerary for you! We offer a wide range of services, including the option to book the Tour Packages online or over the phone customized itineraries that fit your needs and budget, and accommodations in Sheki and throughout the country. This, if you're looking for an unforgettable experience that will leave you with fond memories of your stay in Sheki, look no further than Dook International's Sheki Tour Packages!
Explore More: Attractions in Azerbaijan

Book Package: Azerbaijan Tour Package