Top 10 Indian Restaurants in Baku
Taste the Flavours of India at the Best Indian Restaurants in Baku

Do you miss the taste of your country on your vacation in Baku? If yes, don't worry because you can get authentic Indian food at every turn in Baku. There are countless Indian restaurants in Baku that offer exquisite Indian cuisines that are rich in flavors. Baku, the largest city in Azerbaijan, is known for its medieval architecture, cultural heritage, and diverse culinary scene. Among many international cuisines, Indian cuisines are the most loved and tried for their rich flavors and aromatic spices.

Whether or not you love Indian food, once you try the authentic taste of Indian delicacy, there's no going back. There's no better way to enjoy your vacation than with delicious food and serene exploration. You are lucky if you are getting both at one time. If you are holidaying in Baku and wondering what you can eat, we have curated a list of the best Indian restaurants in Baku.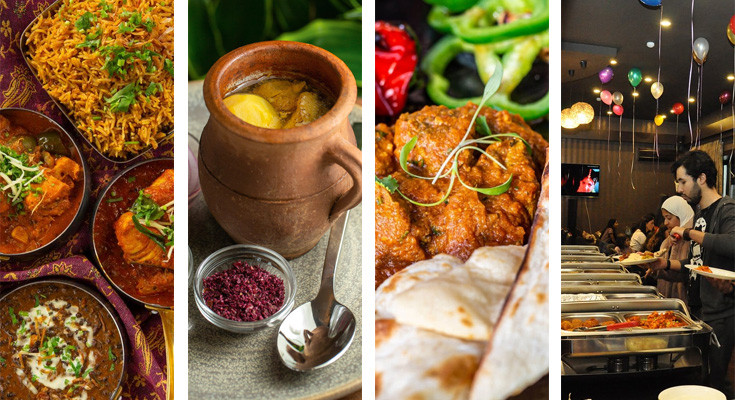 10 Best Indian Restaurants in Baku Azerbaijan for Delicious Cuisines

These prominent Indian restaurants offer flavorful dishes that are rich in taste and win everyone's foodie heart:

1. Maharani Indian Restaurant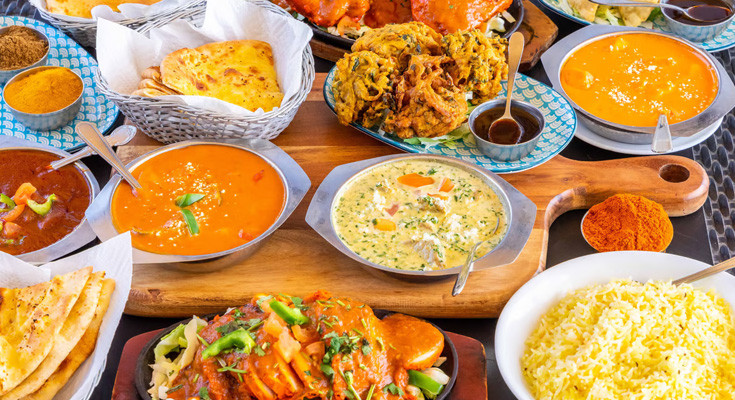 Maharani Indian Restaurant is one of the top Indian restaurants in Baku. With its pleasant and inviting ambiance, the restaurant offers an enchanting experience for Indian cuisine. Its menu has a diverse range of authentic Indian dishes that can lure your soul. Each cuisine is made up of the finest ingredients and traditional cooking techniques that ensure a delightful explosion of flavors at every bite. Whether you like vegetarian or non-vegetarian, this restaurant has everything for each plate. You can visit Maharani Indian restaurant for a truly memorable culinary experience.

2. Namaste Restaurant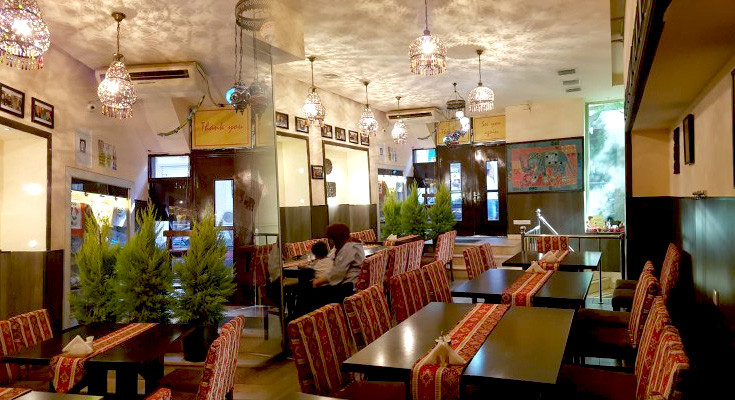 Namaste Restaurant is a must-visit place for experiencing authentic Indian dining experience. Located in the heart of Baku, Namaste offers a warm and welcoming atmosphere with flavorful dishes. From aromatic curries to sizzling tandoori delights, Namaste's menu is a treasure trove for food lovers. The restaurant's staff is welcoming and supportive and performs their duties responsibly. Namaste Restaurant caters to all customer preferences- from vegetarian to non-vegetarian. If you are in Baku and love Indian cuisine, you should visit Namaste Restaurant.

3. Bombay Grill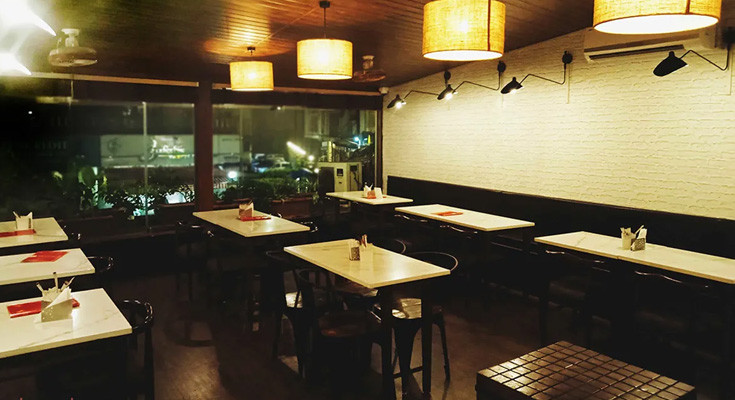 Bombay Grill is one of the renowned Indian restaurants in Azerbaijan. Located in Baku, this restaurant offers an incredible fusion of traditional Indian flavors with a modern twist. Bombay Grill offers Indian delicacies by combining international ingredients and innovative techniques. The menu has various Indian dishes that can open your taste buds, from spicy curries to mouthwatering appetizers to delectable desserts. Cheerful ambiance, attentive service, and remarkable presentation make the dining experience at this restaurant an unforgettable experience. Bombay Grill provides a diverse culinary to everyone.

4. Tandoor Indian Restaurant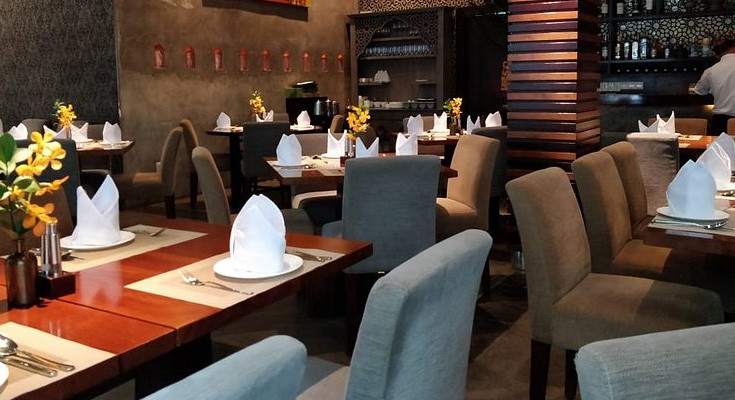 Tandoor Restaurant, located in Baku, is a sought-after choice for every local and tourist who seeks the taste of authentic Indian cuisine in a new country. With beautiful decor and an inviting atmosphere, Tandoor Restaurant creates a memorable culinary experience for everyone. It is one of the best Indian restaurants in Baku, offering a rich menu boasting a variety of flavorful Indian delicacies. From mouthwatering curries to succulent tandoori dishes, the chefs at Tandoor neatly blend spices and flavors that create a delectable dish that can transport you to India. The welcoming staff and warm ambiance create a great dining experience.

5. Indian Fusion Restaurant

Indian Fusion Restaurant is one of the famous Indian Restaurants in Baku, having a unique take on traditional Indian cuisine. The restaurant blends authentic Indian flavors with international ingredients, which creates an exciting and satisfying fusion of tastes. Tourists get to taste the diverse range of dishes, catering to their personal preferences, including vegan, gluten-free, and vegetarian options. The welcoming and attentive service of the staff enhances the dining experience of the place. It is a perfect go-to spot for everyone who likes to devour Indian food. From spicy delicacies to sweet desserts, Indian Fusion Restaurant has everything you love.

6. Ganga Indian Restaurant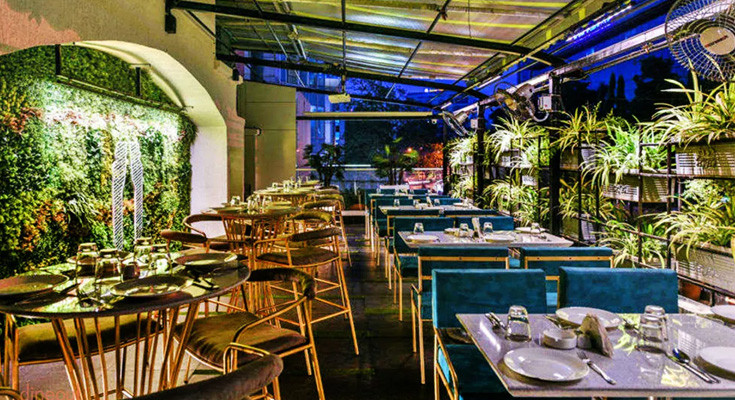 Ganga Indian Restaurant is every food aficionado's go-to place. Nestled in the heart of Baku, Ganga is one of the top Indian restaurants in Azerbaijan. It is a secret gem that is famous for its authentic Indian flavors. The cozy outdoor seating of the restaurant and picturesque views of the historical surroundings add more perfection to this dining experience. From vegetarian dishes to non-vegetarian, Ganga Indian Restaurant caters to everyone's choice. The friendly atmosphere, welcoming hospitality, and richness of good food transport the tourists on a flavorful journey. If you are in Baku, you should visit this restaurant for delicious Indian food.

7. Masala House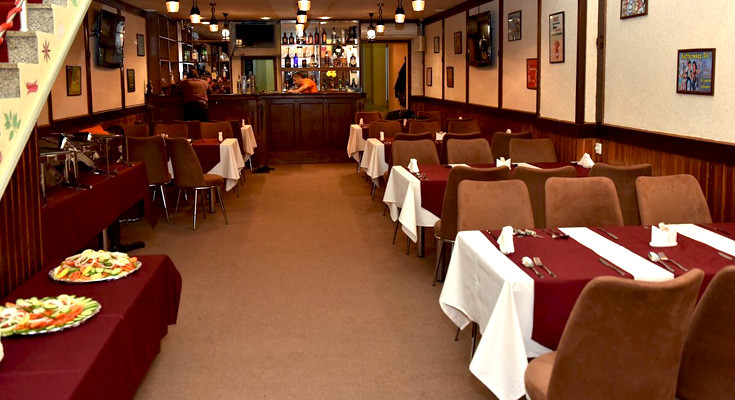 Masala House is one of the marvelous Indian restaurants in Baku that offers a high-end dining experience. The restaurant's elegant interior and inviting environment captivate every tourist's attention. Masala House's menu features diverse Indian dishes, from sweet-smelling curries to tempting Kebabs. Each cuisine has crafted with perfection that highlights the rich flavors of Indian dishes. It also offers well-curated wines that further enhance the dining experience. This place is an ideal spot for special occasions. You can discover the taste of India at Masala House, where bite fills you with the richness of mouthwatering food.

8. Delhi Darbar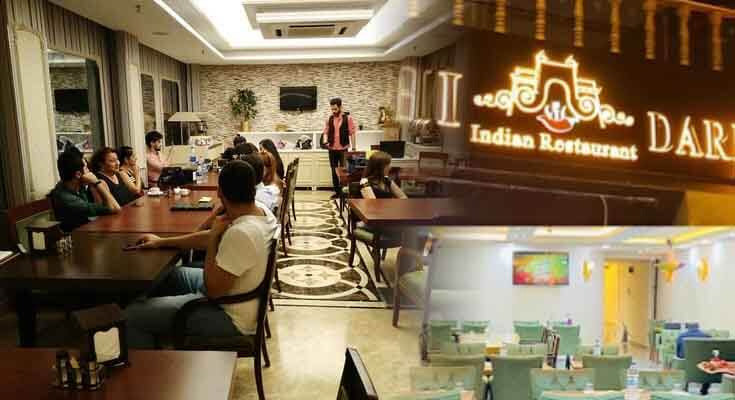 Delhi Darbar brings you the taste of North Indian food at your service. Located in Baku, Delhi Darbar is one of the best Indian restaurants in Azerbaijan. It offers the taste of India's culinary heritage that fills your soul with deliciousness. The stunning interior and live Indian music at Delhi Darbar win every tourist's heart. It creates an immersive dining experience with lots of tantalizing flavors of North India. From vegetarian to non-vegetarian, it caters to everyone's preferences, which ensures you a delightful gastronomic experience. Don't miss out on visiting this place if you love devouring North Indian food.

9. Spice Mantra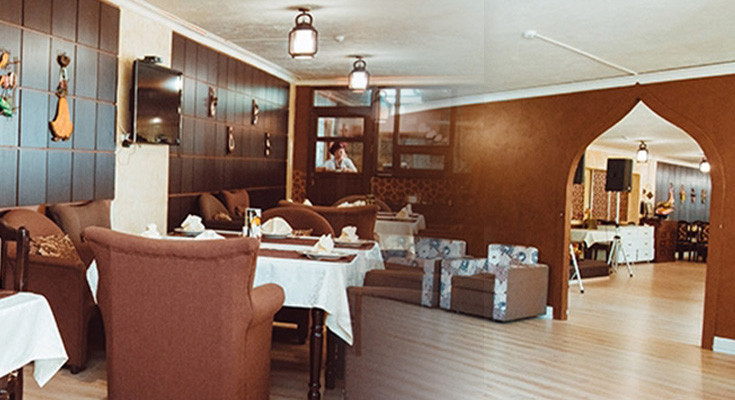 Spice Mantra is one of the best Indian restaurants in Baku that blends traditional and modern culinary techniques to create mouthwatering dishes. The menu of Spice Mantra features cuisines from many regions of India that offer you a flavorful gastronomical experience. The stylish decor and peaceful atmosphere add more charm to this place. Every dish of Spice Mantra ensures a burst of flavors in your mouth. Whether you are vegan or a meat lover, Spice Mantra satisfies every palate with its wide selection of cuisines. If you are vacationing in Baku, you must visit this place for delectable Indian cuisines.

10. Saffron Restaurant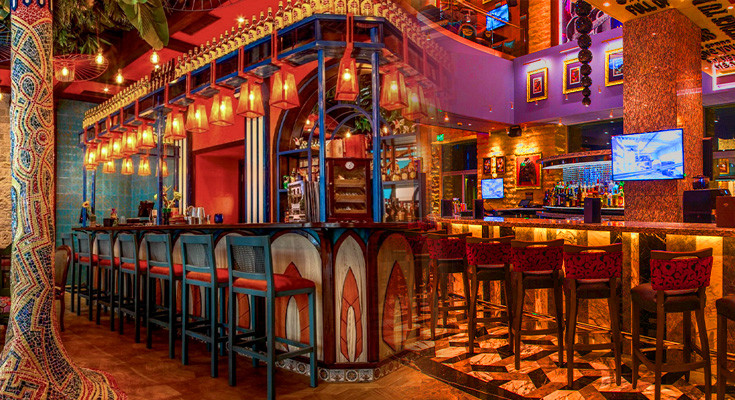 Saffron Restaurant is one of the famous Indian restaurants in Baku. This place is heaven for those who love the flavors of Indian cuisine. With a diverse menu list, Saffron offers an extensive range of Indian delicacies that are infused with the flavors of India. From rice & curry to chicken & chapati, every dish is commendable. The elegant setting and welcoming service add more grace to the dining experience. If you miss the taste of India in Baku, this place is the perfect go-to destination.

Plan a Holiday in Baku with Dook International!

Baku's culinary scenes are as diverse as its cultural & historical heritages. The lively attractions in Baku call for an incredible holiday vacation. Each place and tourist sight in Baku will give you a sneak peek into the heritage of this age-old city. Dotted with divine mosques, lush-green parks & gardens, ancient monuments, tall observation towers, pristine beaches, and majestic palaces, Baku is an ideal destination for a vacation. If you turn your head around holidaying in Baku, you must look at Dook's tour packages. Dook has a wide variety of Baku tour packages where you will get everything.

Baku will make you fall in love with everything, from tourist attractions to Indian food. Once you enter the city, you will run after the smell of Indian food at many Indian restaurants in Baku. So, go ahead with your plan to visit Baku and enjoy your vacation there with Dook's help.

Read More About Baku & Azerbaijan:

Best Things To Do in Baku

Interesting Facts About Azerbaijan

Best Shopping Malls in Baku