43 Best Tourist Attractions in the Baltic States
Baltic States is a geopolitical name of 3 countries together in Northern Europe on the eastern shore of the Baltic Sea. These 3 countries making Baltic States are Latvia, Estonia and Lithuania. They are also called as Baltic countries, Baltic Nations or just Baltics. Baltic region is home to over 6 million people in 3 small countries are known for a great tourism today. These 3 countries Latvia, Estonia and Lithuania have had a beautiful history and rich cultural heritage. There is no official union among these 3 countries but they engage in intergovernmental and parliamentary cooperation. Politically these 3 countries are part of EU, NATO, OECD and Eurozone. They are developed economies recognized by the World Bank and they have ranked high in Human Development Index.
Tourism in Baltic States

T
hough
Latvia, Estonia and Lithuania
have had an interesting history but they had very different history as well which makes all 3 nations exciting. Anyone can experience the difference in the architectures versatility of these 3 Baltic States and in World Heritage listed old towns in all 3 countries. Apart from the historical interest, the region has several sandy beaches making a lot of
Attractions in Baltic Sea
along the Baltic Sea coast and several
interesting places to see
.
The region is a popular travel destination today in the entire Europe. Cultural richness, forests and lakes and several sandy beaches are just the most attractive points of interests in Baltic States. You must enjoy cruising along the Baltic Sea coastlines. In all 3 countries in the region you will have a great time and you can enjoy your time quite comfortable as they are small countries where moving from one place to another is easy and takes really less times.
Read More: About Baltic States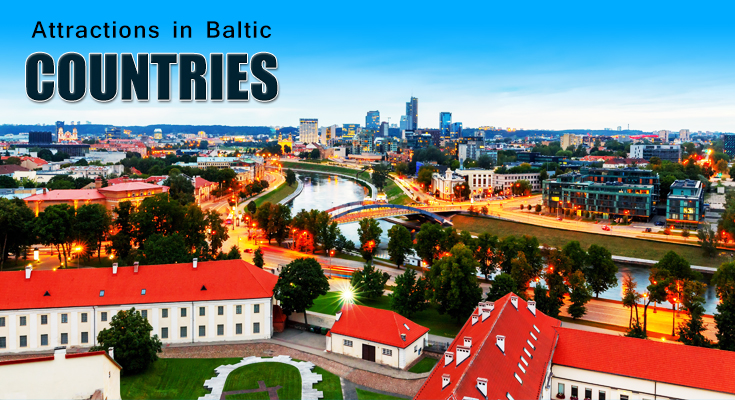 Top Tourist Attractions in Baltic States

I
f you are seeking an
exciting European travel destination
, then visiting Baltic region should be on top of your chart. Latvia, Estonia and Lithuania all 3 countries comprising Baltic States have some really wonderful attraction points. Some of the most popular
places to visit in Baltic States
are:
A) Latvia:

Latvia is one of the 3 states of Baltic region and one of the most interesting places to see in Baltic state. Latvia is located in Northern Europe in the Baltic region sharing borders with Russia to the East, Sweden to the West, and Estonia to the north, Lithuania to the south and Belarus to the Southeast. Since Latvia became independent in 1991, the country emerged as highly developed economy as well as a popular tourist destination in entire Europe. In Latvia, you will have a wonderful experience. This is one of the favorite travel destinations for the visitors from across the world. Latvia is a small country where you can taste the flavor of both urban and rural attractions. Latvia has natural beauty and old castle ruins as well. In a small country where there is very modern and well-connected infrastructure, you can travel from one point to another by trains or buses.
Know More: About Latvia
Top Tourist Places and Things to Do in Latvia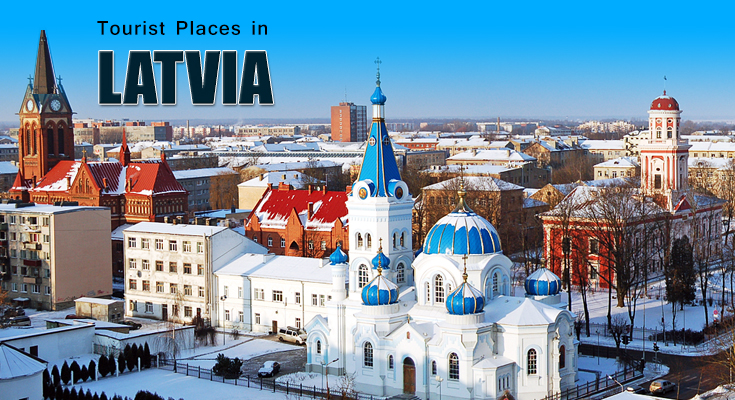 1. Riga

Riga is the capital city of Latvia and a wonderful tourist place in Baltic. Riga has splendid natural beauty. The city is gifted with parks, forests, lakes and city canal. Hills, islands and beaches are the identity of Riga. Riga is sitting the mouth of Daugava River into the Baltic Sea. Apart from being a natural beauty, Riga is also famous for its city center which is a UNESCO world heritage site. Art Nuoveau's architecture can be seen everywhere in the city's architecture. You can also relax at spas here and enjoy a cool nightlife as well.
2. Gauja National Park

Gauja National Park is the largest and oldest national park in Latvia. When you think of Top things to do in Baltic States, you should visit Gauja along the Valley of Gauja River. You can have a relaxed time here. One of the major things about Gauja National Park is Zvarets Rock, a scenic sandstone outcrop in the park. There are over 500 monuments here which include castle mounds, brick castles, churches, and other art monuments. Cesis is one of the most popular castles in Cesis town.
3. Liepaja

Liepaja is located on the shore of Baltic Sea in the western part of Latvia. The city is third largest in Latvia and famous for magnificent long beaches. Liepaja is also known for largest wind farm in Latvia. Art Nouveau is prevalent in city's architecture and you can also visit historic churches in Liepaja. Liepaja is also famous as city of music so, if you happen to visit in the summers then don't forget to attend legendary annual music festival – the annual Summer Sound festival, a weekend of pop music and parties on the beach.
4. Rundale Palace

Rundale Palace is unique and famous as one of the most outstanding monuments of Baroque and Rococo art in Latvia. The lavish summer residence of Dukes of Courland, built in 1730s, Rundale Palace is a great display of aristocratic excess. Rundale Palace is one of the biggest palaces in Baltic and among Top tourist places in Baltic. There is rose garden outside the palace with green theater, ornamental parterres and fountains.
5. Cesis

Cesis is a town in northeastern part of Latvia. The town has over 800 years of history. Cesis is well preserved town and is famous for its castle of medieval time and one of the Top sights of Baltic Countries. The town built on series of ridges above Gauja River, is an amazing place in Latvia. Narrow streets, well preserved old layouts, beautiful shops and cafes are all point of attractions in Cesis.
Other Tourist Sights in Latvia include:

• Jurmala
• Sigulda
• Jelgava
• Ventspils
• Kemeri National Park
• Kuldiga
• Cape Kolka
• Latgale
• Aluksne
• Bauska

Explore More "Latvia Tourist Attractions"!

Book this Package Now! Latvia Tour Packages

B) Estonia:

Estonia is a Top attraction in Baltic States for valid reasons. Located in Northern Europe, Estonia shares borders with Latvia to the south, Gulf of Finland to the north, Russia to the east and Baltic Sea and Sweden to the west. Historic land of Estonia is thousands years old and ruled by several empires until it got independence in 1991. Today, Estonia is a developed economy and one of the Top attractions in Baltic Sea region. Estonia is the smallest country among the Baltic States. For visitors delight Estonia has glorious beaches along the extensive coast lines, charming old towns, rich cultural heritage and much more.
Read More: About Estonia
Top Tourist Places and Things to Do in Estonia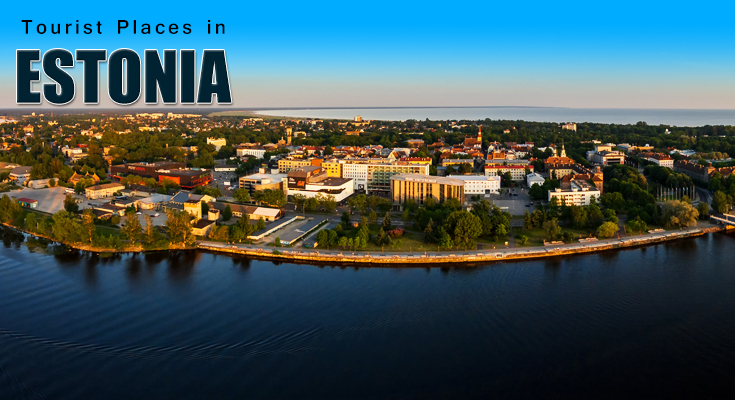 1. Tallin

Tallin is the capital city of Estonia. Tallin is also the largest city and most popular travel destination of Estonia. Located on the Gulf of Finland, Tallin's main attraction is the old town of the city which is divided into lower town and upper town which is also called Toompea hill. The old town is really a picturesque place with twisting cobblestone lanes and iron street lamps. People also get amazed by Gothic spires and they have a good time in medieval market of the old town. But you will get your coffee with Wi-Fi facility as well. So, Tallin has to be up there in the list of best places to see in Baltic States.
2. Tartu

Tartu is the second largest city in Estonia. Tartu's most inhabitants as students and that is why Tartu is popularly known as University City. So, the city is young and you will get a really cool atmosphere here making the city extremely vibrant and lively city offering great nightlife. As one of the top attraction in Baltic Countries you can be here for a few days to relax completely. Tartu is a city of museums and among all museums Estonian National Museum is the most popular one. Tartu is a small city and you can see the entire town on a bicycle.
3. Narva

Narva is the third largest city in Estonia and one of the top tourist places in Baltic. Located at the eastern extreme point of Estonia by the Russian border on the Narva River, the city has cultural influences of Russia as well. You can envision the history of Narva in its buildings showing the architecture of the place which is uncommon in beauty with dramatic effect is a unique thing in Europe. The city is also famous for its best preserved Hermann Castle and its sandy beaches.
4. Haapsalu

Haapsalu is a famous resort town in Estonia and a great attraction in Baltic Sea. It is located on the seaside on the west coast of Estonia. Haapsalu is calm place and beautiful to see as well. You can reach Haapsalu in 2 hour drive from Tallinn. You will feel movie like experience when you see narrow streets, miniature town hall and romantic wooden houses in the city. Haapsalu also has Haapsalu castle, a medieval castle that dates to 13th century. The castle is one among Estonia's architectural treasures.
Other Tourist Sights in Estonia include:

• Parnu
• Otepaa
• Rakvere
• Viljandi
• Kuressaare
• Valga
• Narva Castle
• Toompea
• Lahemaa National Park
• Rakvere Castle

Know More: Tourist Attractions in Estonia
Book Packages: Estonia Tour Packages!

C) Lithuania:

Lithuania is southernmost country of Baltic State located in Northern Europe bordering Poland, Latvia and Belarus. Lithuania is a small country with population around 2.8 million and a developed economy with very high human developed rating by United Nations. Lithuania is a great attraction in Baltic Countries as well. It has historical legacy which sets it apart from the other two Baltic Countries. It also has pristine nature, relaxing spa resorts and more making Lithuania a preferred travel destination among foreign visitors in entire Europe.

Know More! About Lithuania
Top Tourist Places and Things to Do in Lithuania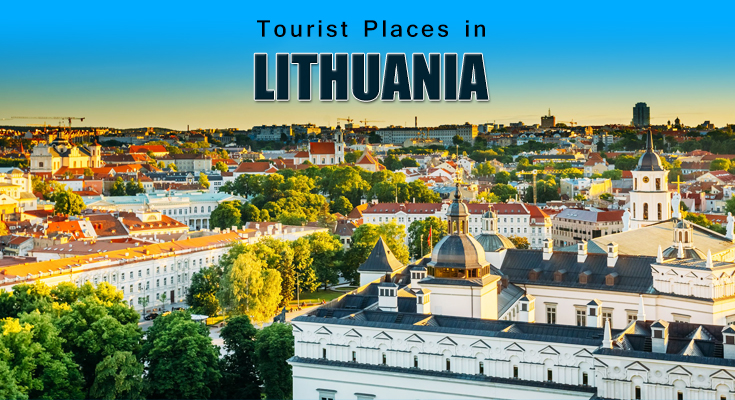 1. Vilnius
Vilnius is the capital city of Lithuania and one of the best places to visit in Baltic States. Vilnius is the major reason of growing tourism in Lithuania. Vilnius happens to be one of the largest preserved medieval old towns in Europe. What makes Vilnius super attractive is its rich history, architectural heritage mixing well with its urban café culture. Vilnius is also famous for Gothic architecture and attractions like Vilnius Cathedral, St. Anne's Church, the Presidential Palace and Jewish quarters.
2. Kaunas

T
hinking of
Things to do in Baltic States
? You can move a bit further from Vilnius and you reach the city of Kaunas.
Kaunas
is the second largest city in Lithuania and famous as
cultural capital of Lithuania
. The city has several museums and one of the most famous museums is Devil's museum.
Devil's museum
is big touristic attraction of this city. Kaunas architecture is also quite appreciable and buildings here in center represent baroque, renaissance and gothic architecture. When you are in Kaunas you can see other attractions of the city which include Kaunas Cathedral Basilica, the Kaunas Castle, and Vyautas Church and Pazaislis Monastery.
3. Klaipeda

Klaipeda is a sea port and the third largest town of Lithuania. The old town and new town of Klaipeda are unique, picturesque and is quite an attraction. These two sections of Klaipeda have old buildings and Art Nuoveau and wooden frame buildings dating back to pre-war time. Other attractions of the city are Sea Museum, Dolphinarium and several beaches. Curonian Spit, a long strip of sand between Baltic Sea and Curonian Lagoon is a great attraction for the visitors near Klaipeda and one of the top places to see in Baltic States.
4. Šiauliai and Hill of Crosses

Siauliai is a city in northern Lithuania. The city is majorly famous for Hill of Crosses which is close to the city of Šiauliai. The hill is a place of pilgrimage where there are thousands of different types of crosses: from small crucifixes to large crosses made from metal and wood. People come here for paying tribute to devotion of many people in Lithuania and in memory of those who died in the Lithuanian uprisings. So, the Hill of Crosses is a representative of a symbol of Lithuanian nationalism and beliefs.
Other Tourist Sights in Lithuania include:

• Panevezys
• Kedainiai
• Trakai
• Birstonas
• Druskininkai
• Gate of Dawn
• Siluva
• Palanga Amber Museum
• Church Heritage Musuem
• Zemaiciu

Best Places to Visit: Lithuania Attractions
Explore Packages: Lithuania Tour Packages
Dook International - Best Tour Operator for Baltic Countries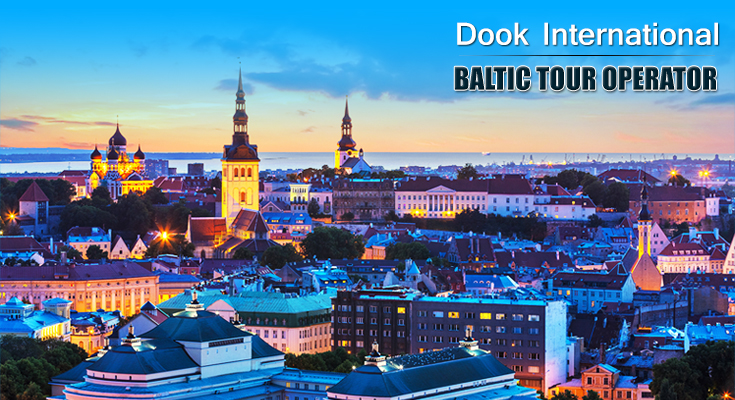 Dook International is a top rated tour operator for years when it comes to offering Best Baltic Package. Thousands of tourists have flown to Europe with us for the best travel experience. We have always delivered the best tour package, flight booking, itineraries, hotel stay, currency exchange services, transportation from one point to another etc. which means all your small and big concerns are taken care of by your own Dook International.
We along with locals, understand Baltic States Latvia, Estonia and Lithuania the best which enables us to design the best travel package and overall experience for the travelers. You can also inquire for Baltic Packages from us.