Summer in Russia: A Warm and Wonderful Experience!
The largest Country in the World, Russia, offers a broad array of experiences. From trekking glacier-capped mountains to casual strolls along the shoreline of Earth's oldest lake, there's everything that a tourist would love. Most people visit Russia in Winter for its winter treats, but Summer in Russia holds a different vibe altogether. Summer is one of the most pleasant seasons in Russia. During this time of the year, the weather remains warm, you can see clear skylines, taste berries, and everything looks green and grassy.

If you plan to visit Russia during the summer, there are many things to see and do. From relishing the sunny sun by the beach to visiting ancient attractions, trying summer delicacies, and indulging in summer activities, Russia is home to breathtaking adventure. The summer in Russia starts in June and ends in August. Summer is also the peak season in Russia as more tourists travel during this time. Many people visit Russia during this magical time of the year for long days, warm weather, and plenty of natural beauty. In this blog, you will know how you will enjoy your vacation in Russia during summer.

Ideal Time to Have a Vacation in Summer in Russia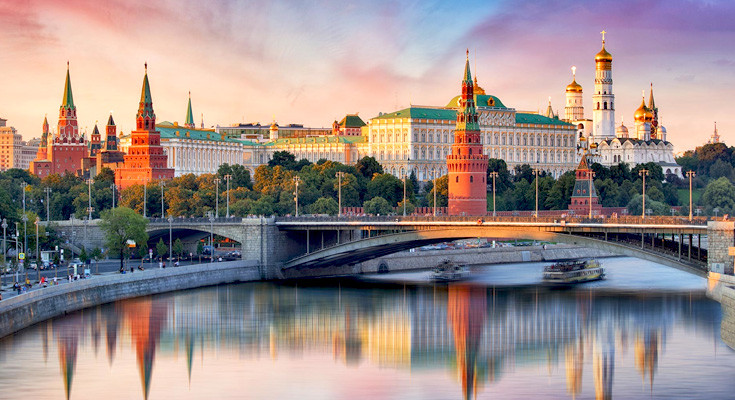 Russia has multiple time zones and climates. Due to this, it becomes difficult to decide the ideal time to visit during the summer. Russia looks beautiful in winter and pleasant in Summer. The summer months in Russia are less in comparison to winter. So, if you like to go during the summer, make sure to plan for June and September. During this time, the weather in Russia remains at 18°C to 25°C in most regions.

The days are much longer, which allows tourists to enjoy most of the time visiting breathtaking attractions, performing outdoor activities, and admiring natural sceneries. June and July are particularly peak seasons in Russia. The weather during these months is much more favorable for a warm and cheerful vacation. You can enjoy many outdoor adventures like hiking, sightseeing, and boating. However, the crowds during these months will be more, and the prices will be higher.

So, if you don't want to pay extra to see crowded streets and places, you can choose to visit in August and September. These two months are also the best time to visit Russia as there are fewer crowds during this time.

Places to Visit in Russia During Summer Season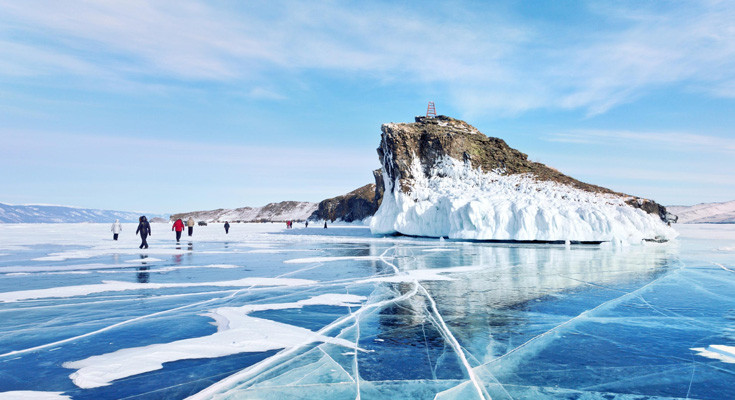 Russia is a vast country with stunning landscapes, marvelous cultural heritages, incredible natural beauty, admiring art, over-the-top architecture, and much more. Summer in Russia is an ideal time to explore many unique destinations that this country has to offer. From St. Petersburg to Moscow to Sochi to Baikal Lake, there are many fascinating places to visit in Russia. Whether you want to explore the history, see cultural attractions, soak up the sun on the beach, or immerse yourself in nature, Russia has something for every kind of traveler.

One of the best things about visiting Russia in summer is the opportunity to experience unique events and festivals. White Night Festival in St. Petersburg is one of the most famous events celebrating long days and short nights with fireworks, performances, and concerts. That's why summer is one of the best seasons in Russia for every kind of adventure. If you are making a list of places to visit in Russia during the summer, consider looking at the destinations below:

1. St. Petersburg - With its artistic vibe, pleasant weather, rich history, and fine architecture, St. Petersburg is a must-visit destination during summer in Russia. You can visit beautiful palaces, religious churches, and incredible museums in St. Petersburg.

2. Sochi - Sochi is one of the refreshing places in Russia that you can visit for an ideal beach vacation. It is a perfect summer destination with mesmerizing parks and gardens and hiking in the nearby hill stations.

3. Moscow - From the iconic red square to intriguing museums, outstanding art galleries, and Kremlin, Moscow is an ideal place for someone interested in art, history, and culture.

4. Baikal Lake - Lake Baikal is one of the most natural and phenomenal wonders. It is the deepest in the world, the oldest, and enormous. This crystal-clear lake attracts many visitors.

5. Suzdal - Suzdal is one of the most spectacular towns in Russia, hugely known for its tourism. This Russian Golden Ring town is one of the oldest towns in Russia. You can explore many UNESCO World Heritage sites in Suzdal.

Beaches to Visit for a Fulfilling Summer Holiday in Russia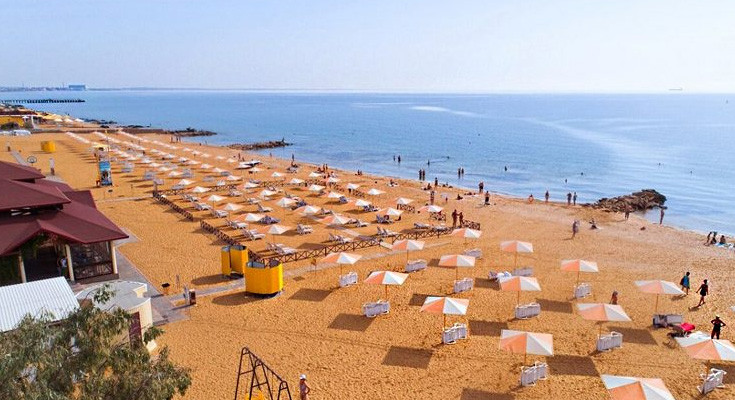 With the calm waves, slewing sand, rays of sunshine, and bustling shorelines, beaches in Russia are the ultimate holiday destinations for a rejuvenating summer vacation. Without a doubt, Russia is a true delight for everyone who loves beach hopping. From craggy beaches to tropical shores, there are various ranges of beaches in Russia. One of the best seasons in Russia for enjoying a beach holiday is summer.

The beaches in Russia go from wild and rugged to quaint and craggy to stylish and glitzy. So, if you are in the country, combine your holiday with the glamour of the Black Sea. If you want to know the name of some of the best beaches, here is an exhaustive list.

1. Levoberezhny Beach
2. Repino Beach
3. Malibu
4. Troparyovo
5. Olympic Beach
6. Golden Beach
7. Barracuda Beach
8. Laskovy Beach
9. Riviera Beach
10. Shamora Beach
11. Kungasny Cape Beach
12. Podrezovo Beach
13. Beach Promenade
14. Cape Fiolent Beach
15. Sestroretsk Beach

Reasons to Visit Russia in Summer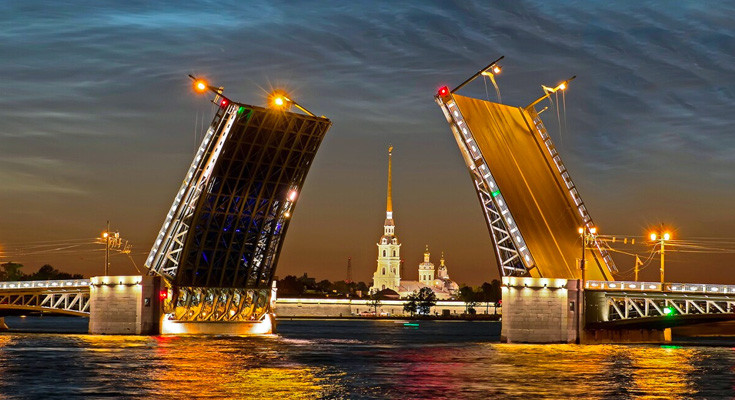 Summer in Russia is one of the peak travel seasons when thousands of tourists flock to this beautiful country during July and August. There are numerous reasons behind such massive traffic during the summer. So, we have curated a list of reasons to visit Russia in the summer.

• The top reason visitors choose the summer months for travel to Russia is because of its pleasant weather. With temperatures between 20-25°C, it is a perfect time to explore the country without snow and cold winds.
• During the long summer days, tourists experience the phenomenal "White Nights", where tourists can see the sun even at midnight.
• Russia hosts most of the festivals and events during summer. It is another prominent reason why most tourists visit during summer in Russia.
• The breathtaking countryside of Russia gets more picturesque and stunning during the summer months.
• Summer is the best time to explore the cultural heritage of Russia. From museums to galleries to historical sites, your visit to these places is worth every visit.
• You get to taste mouthwatering summer delicacies at outdoor cafes and classic restaurants.
• Russia's beaches and resorts are a great reason to plan a trip during the summer. You can enjoy sunbathing and other water activities by the sea.
• Summer in Russia is the best time to indulge in outdoor activities such as fishing, hiking, and camping.

Things to Do in Russia During Summer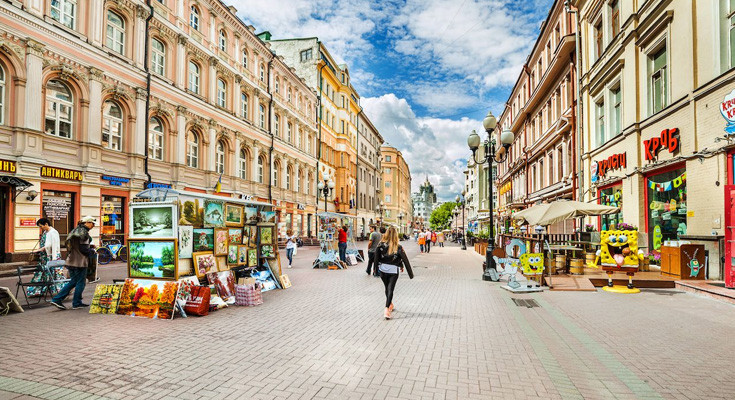 Russia is a tourist hotspot with an impressive history, cultural diversity, and many things to do. To satiate the adventurous soul in you, Russia serves as a perfect place. If you are thinking about what kind of things to do you can indulge in, here are a few options:

• Take a canal tour
• Visit Moscow Cat Theater
• Stroll around Kizhi Island
• Witness the opening of the bridges
• Explore the Red Square
• Enjoy your day at Samara Embankment
• Pay your visit to Basil's Cathedral
• Go to State Hermitage Museum
• Have a glorious day at Amber Room
• Visit Dargavs Village
• Explore Psychedelic Salt Mines
• Catch an event at Moscow Hermitage Garden
• Enjoy shopping at GUM
• Unearth Lenin's Museum
• Take a Peterhof Palace Tour
• Discover the Peter and Paul Fortress
• Marvel at Yusupov Palace

Book Your Summer Trip to Russia with Dook!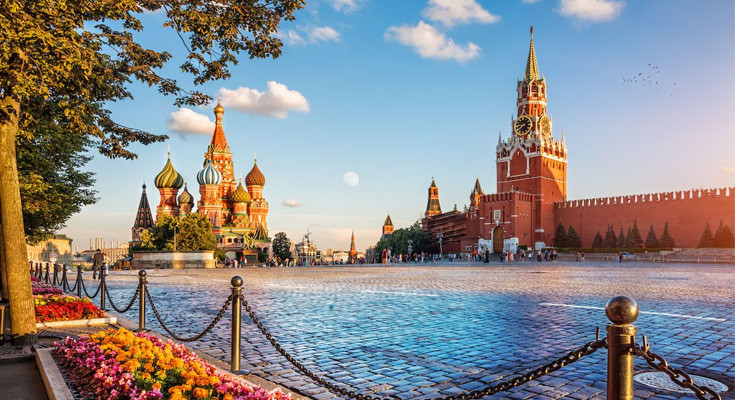 Russia has incredible places, ancient museums, historical sights, elegant galleries, adventurous outdoor activities, and festivals. But to explore the beauty of these wondrous things, you need to visit this country in the right season. And the best time to visit Russia is during the summer months. If you visit Russia during the summer, you can enjoy carnivals & festivities and road trips & boat trips.

Summer in Russia is one of the most exciting times of the year when tourists can have a plethora of options for sightseeing and adventure. With the help of Dook International, you can have this opportunity to explore Russia. Summer is one of the best seasons in Russia when the weather remains pleasant for every kind of vacation. So, don't wait and go on a much-awaited summer vacation to Russia on a budget.

Read More Information About Russia:

Interesting Facts about Russia

Russian Culture Facts