White Nights in St Petersburg - White Nights Festival Russia
Celebrate White Nights Festival in St. Petersburg Russia
If one looks at the specialty of different parts of this planet earth then there can't be any other sense than the sense of wonder.  One way to look at the wonder of nature is scientific but the other way is poetic. And a traveller is more fascinated by the poetic wonder of nature. One such place that we are going to talk about in this article where an amazing phenomenon takes place is St. Petersburg in Russia. One of the world's most beautiful city St. Petersburg has all the ingredients which makes this place a memorable travel experience for everyone. St. Petersburg has great art, modern infrastructure, wonderful history fascinating culture and traditions. And in addition St. Petersburg has this amazing natural phenomena.  This phenomenon is known as the "White Nights". So what is this phenomenon 'White Nights' and why it is celebrated in St. Petersburg. Let's explore this amazing phenomena here.
From the mysterious twilight of the White Nights to world-beating opera and ballet productions on magical winter evenings, St. Petersburg charms and entices in every season. White Nights is basically a period every year in St. Petersburg when nights are bright. White Nights starts in May, when the city finally succumbs to spring and the parks are filled with flowering trees, but mid-June is peak time, as the sun slumps lazily towards the horizon but never fully sets. Geographical reason for this is that St. Petersburg is the most northern city in the world. Due to its latitudinal position sun does not go down enough and so sky does not get dark. Long summer days exist in other parts of Russia too from Moscow to Yekaterinburg to Yakutsk but White nights in St. Petersburg make it special. This poetic and unique beauty of the city has become an identity of St. Petersburg over the years. Specially more so because every year White night festival is held in the city during this period from May to July. It is not wrong to say that no other European city can match this experience. The atmosphere on the streets of St. Petersburg during White nights is romantic, poetic, lively and people busting throughout the night as they do in the day time.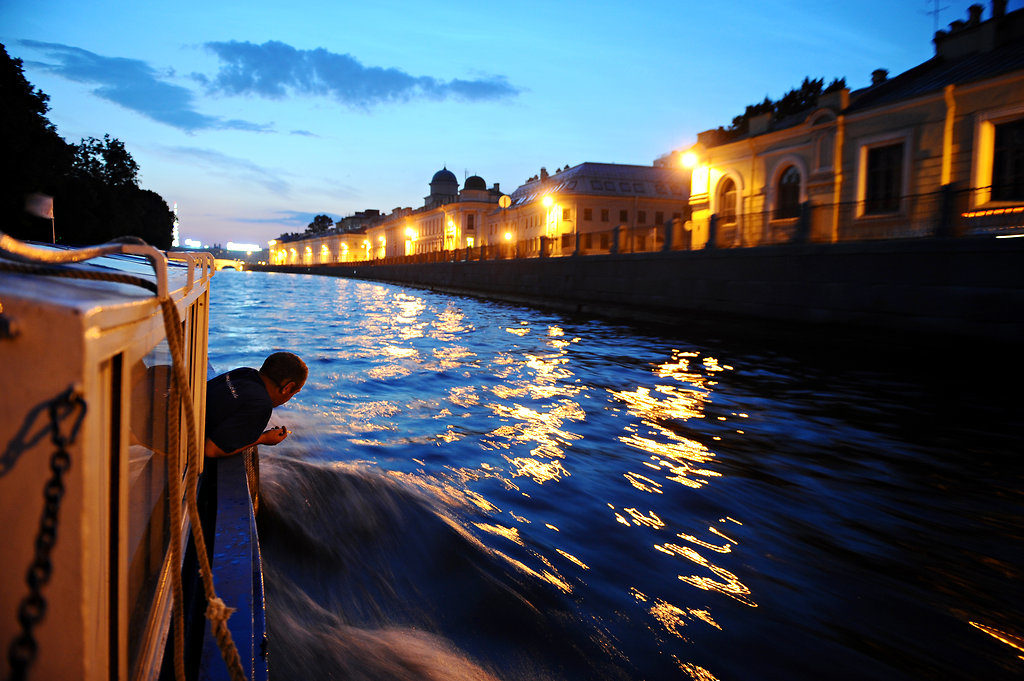 Apart from the romanticism one can feel walking along the banks of rivers and canals at any time in 24 hours, White Night festival attracts lot of travellers here too. This festival hosts series of classical ballet, opera and music events which is performed by various Russian dancers, singers and musicians. Famous international artists are invited to perform as well. White Night festival at its culmination celebrates Scarlet Sails which is the largest public event in Russia. This culmination celebration sees about one million people attending it out of which majority are students from local and international colleges.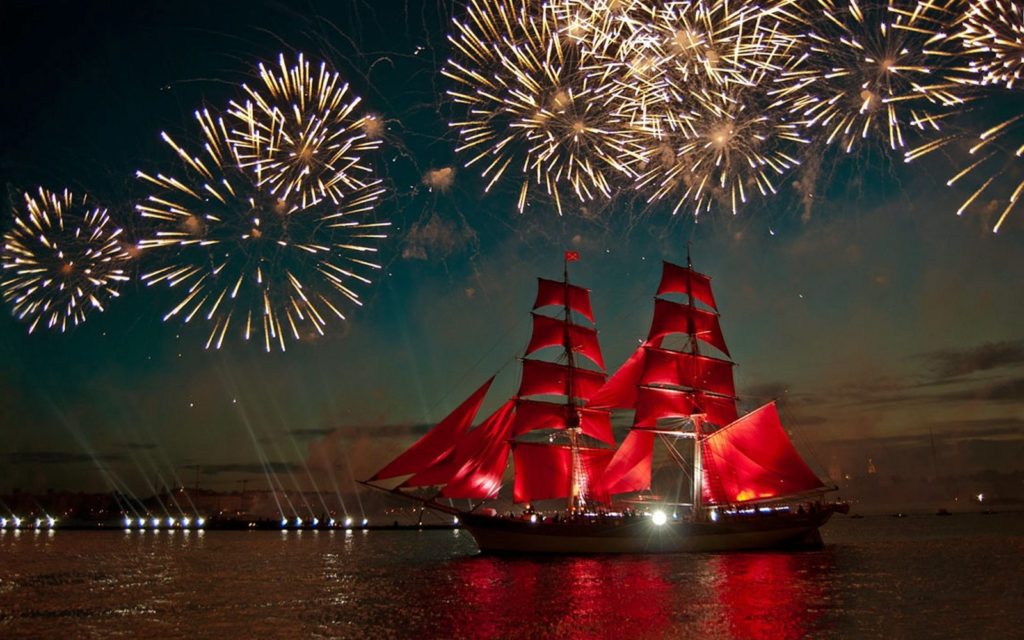 Of course White night time is quite intoxicating for anyone. This all night glow and sun filled summer time in St. Petersburg is incredible. In the day one can stay indoors and at nights one can enjoy walking out, roaming and of course the White Night festival. So when you travel to Russia and you go to visit St. Petersburg during White Night days you must enjoy the evening cruise here which is quite popular. If you are music lover,  you can enjoy Jazz music along with elegant dining on these river cruise. At the end it is important to say that every traveller must experience this romantic white night days in wonderful city St. Petersburg in beautiful country Russia.
Explore Russia Tour Packages with
Dook International
, check our Russia holiday packages as below -
Moscow and St-petersburg 4 nights
Moscow and St-petersburg 5 nights