17 Dazzling Romantic Destinations in the Balkans
Travelling to the Balkans is unique; it's different from travelling anywhere else in the world. The region is full of contradictions and its history is tragic, long but triumphant. Between the mountains of Montenegro, lakes of Macedonia, the coastline of Albania and the architecture of Serbia, it offers a wealth of fabulous romantic travel destinations. With so many countries in one region, there's always something fascinating and gorgeous to see and explore with your beloved ones.
Read More: About Balkans
Thinking of where to find romance in the Balkans? Here's a list:
1. Dolen Village, Bulgaria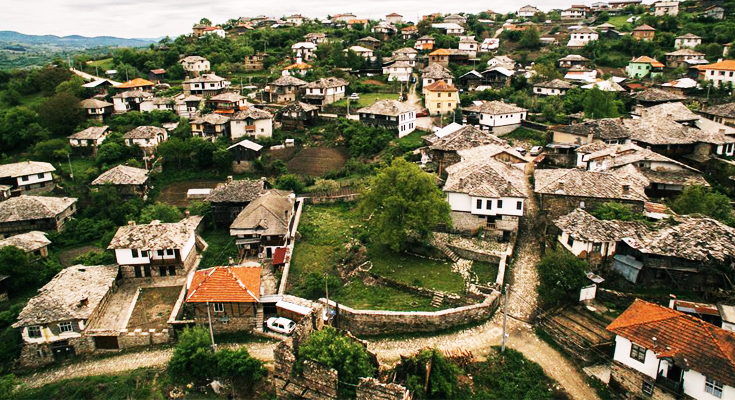 The Village of Dolen is off the radar for many travellers since it is less commercialised. Therefore, it makes the spot a perfect destination for couples as it is quiet, peaceful and you get to spend nice quality time together with nature. Since its close by to Kovachevista and Leshten, you can also explore these other beautiful villages.
Explore: Top Attractions in Bulgaria
2. Seven Lakes, Bulgaria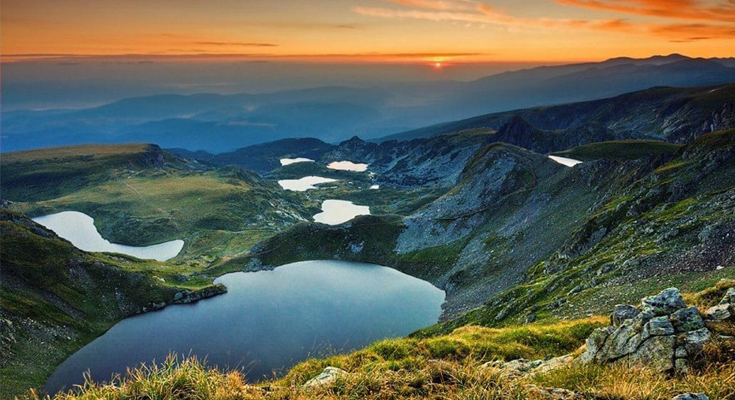 Feel the romance of nature by the seven lakes high up the Rila Mountains. What is intriguing about this place is the placement of one above the other and in between them all; you will find adorable waterfalls and streams cascading down. Charming scenery waits for you.
Book: Bulgaria Tour
3. Bozhentsi, Bulgaria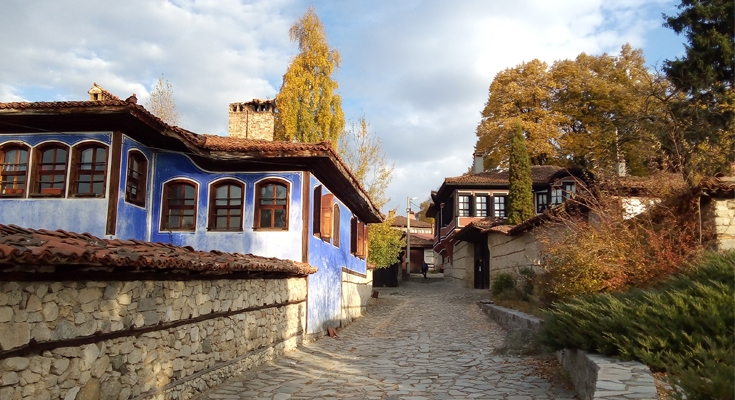 It is pretty which has some of the most beautiful architectural reserves in Bulgaria. It's like a dreamlike destination with well-preserved houses from the Revival time of Bulgaria. It is one of the preferred ecological tourism in the country. Most of these houses are now transformed into museums which were built back in the 18th and 19th century.
4. Dubrovnik, Croatia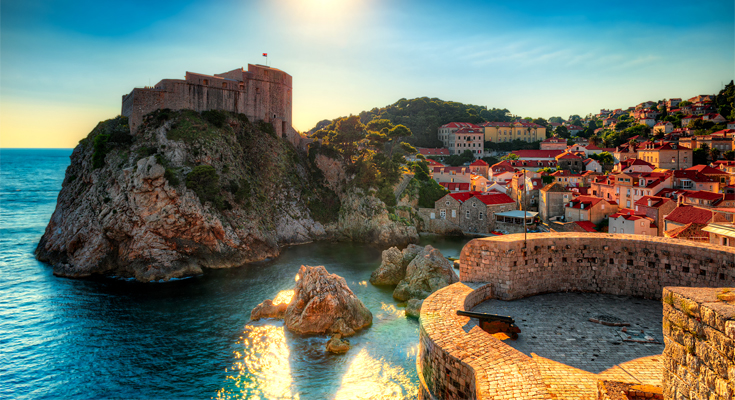 Dubrovnik is a lovely place for singles and couples alike because it's just the perfect place to be. Wherever you walk, you will always run into someone who comes here for their honeymoon. The blooming flowers, seaside breezes, beautiful cafes, affordable prices and the film setting location makes it a city of romance.
Must Check: Top Things to Do in Dubrovnik
5. Rovinj, Croatia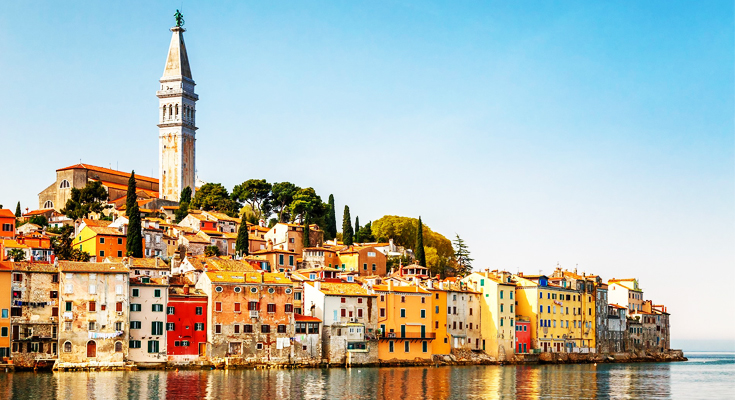 The old town is a fishing port with houses heavily crowded down to the sea line. Go and take a look at it and you will be surprised at how the sea surrounds this town. Sometimes this place leaves no room to pass by for its narrow and winding streets. But, you can experience this thrill and its fun for the two of you. And, if you want to escape just go into the nature of Punta Corrente.
Explore: More Attractions in Croatia
6. Mokra Gora, Serbia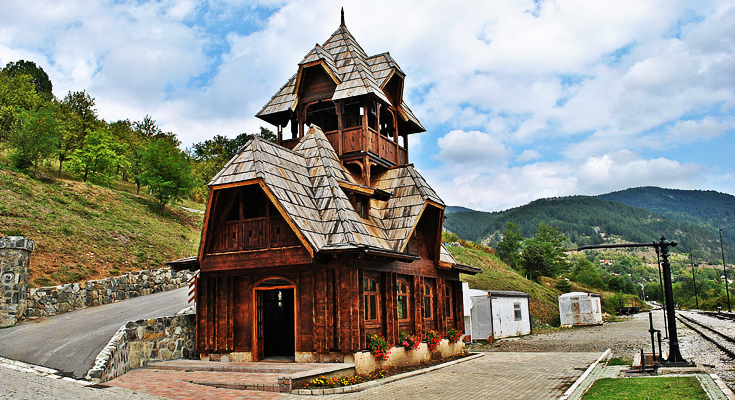 Can you think of a better way to spend a romantic time with your loved ones other than the lush nature of Mokra Gora? The place merges with the old-time spirit and the modern era; the breathtaking ethno-village, the old Sargan Eight railway and a modern ski centre with man made snow cannons is something mesmerizing to experience.
Explore: Top Attractions in Serbia
7. Vrnjacka Banja, Serbia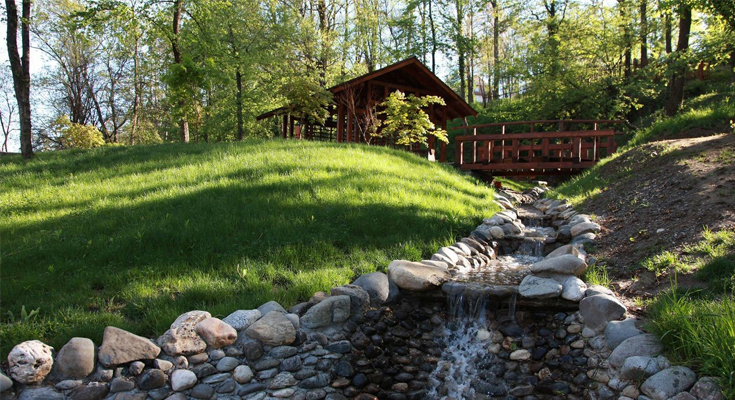 While you are in Serbia, you should visit Vrnjacka Banja, and the village named after Vrnjci where the first mineral springs were first discovered. It is located at the mountain slope of Goc and in the valleys of Lipovacka and Vrnjacka River. There are several health resorts where you can get and spend some time together and refresh your health and wellness at such a place.
Book: Serbia Tour Package
8. Mostar, Bosnia and Herzegovina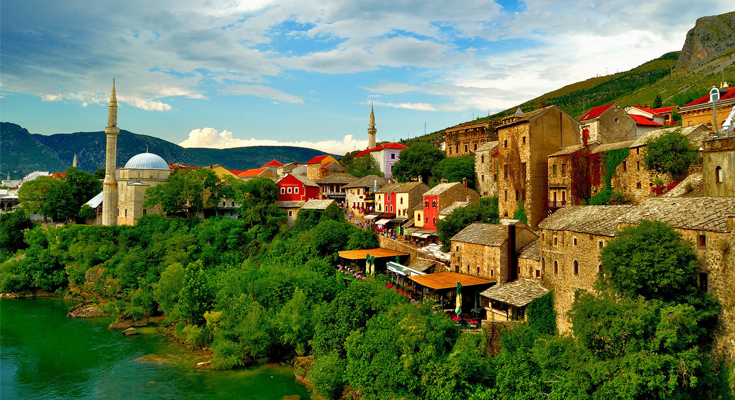 Bosnia and Herzegovina are often regarded as the most underrated attractions. But, many seem to miss out on one of its most romantic destinations, Mostar. Most famously here is Mostar's old bridged which is a symbol of love where many generations have come here for many engagements and marriages. It is romantic and stunning with its landscape, cobbled Stone Street, European architecture, cafes, shops etc.
Explore: Best Attractions in Bosnia
9. The Albanian Riviera, Albania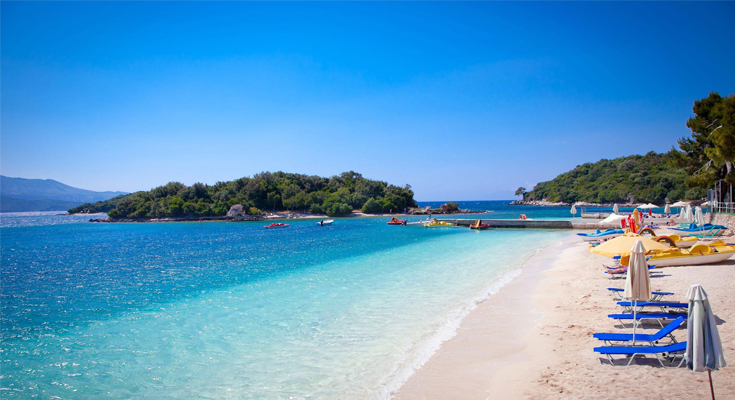 Albania has plenty of unspoiled romantic places and the Albanian Riviera is a gem still unknown to many travellers. It's pristine beaches, coves and turquoise is an ideal spot for a romantic gateway. One of the best ways to see this coastline is just to drive along the coast, stop by a beach and enjoy the coast.
Know More: Attractions in Albania
10. Theth, Albania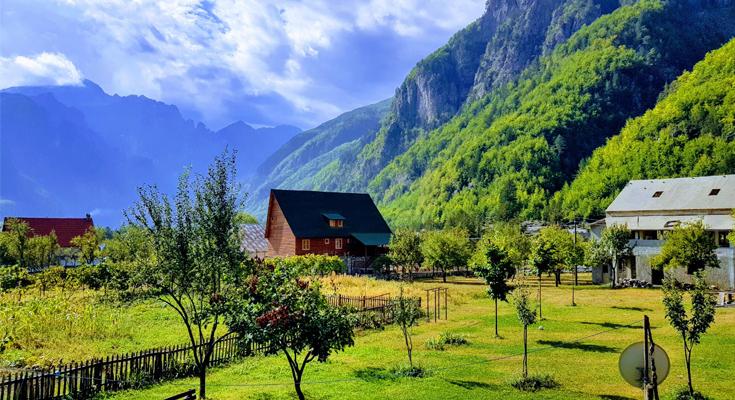 Theth is a small village which has been declared a Protected Historic centre. It is in the centre of the Theth National Park. The beautiful snow-capped mountains surround this village with tiny dots of medieval houses place on a carpet of green grass which makes it looks like a fairytale destination.
Book: Albania Tour Package
11. Tunnel of Love, Romania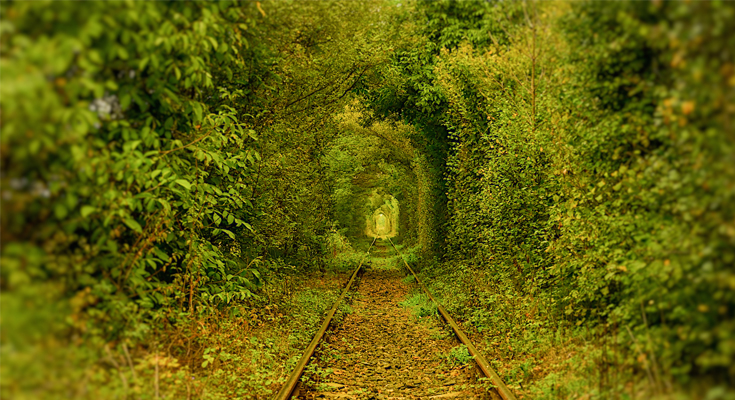 This romantic tunnel is a well-kept secret in western Romania. A magical place for couples to walk through an as glittering ray of lights filters through the trees giving the railway track a captivating photographic look. If you want to spend some time from the rest of the world, it's a perfect place to hide out.
Explore: Top Attractions in Romania
12. Plovdiv, Romania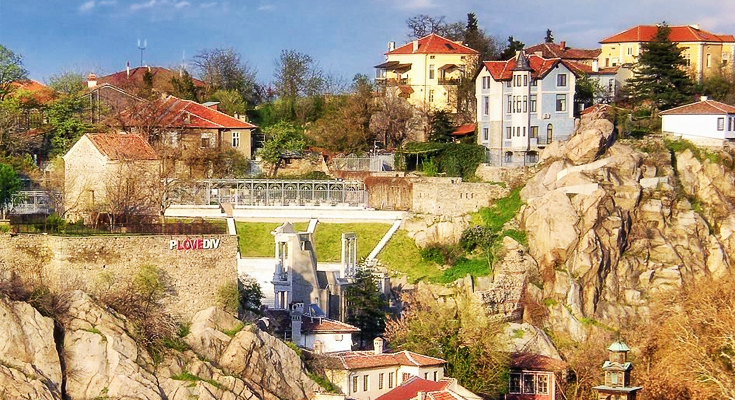 It is ancient cities with cobbled streets which leads you to the top of a hill and get a panorama view of the whole city. Especially during sunset, you and your beloved can watch the sunset together and its rays lighting on the rooflines of the buildings. If you are here in the summertime, make sure to drop by and see the Singing fountains show.
13. Bitola, Macedonia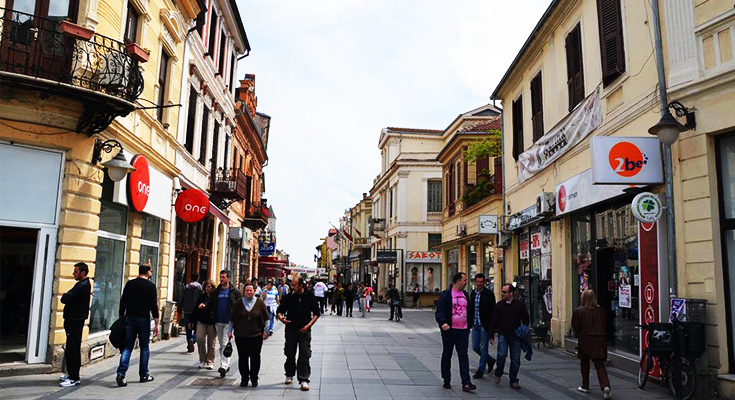 Bitola is known by several names. It is an administrative, industrial, commercial, cultural and educational centre. It has interesting sights to see, places to explore and fun things to do. You can stroll around the Sirok Sokak Street, take a tour of the Bitola museum, visit Heraclea ruins, and take a day trip to the national park and many others.
14. Lake Bled, Slovenia
The country Slovenia has the word Love in it which defines it a true love paradise. The Lake bled is probably the most romantic lakes in the Balkans you will ever come across. It has such a romantic scenic spot where you can share sweet moments with your beloved by just relaxing and gazing at its beauty or hire a rowboat.
15. Soca Valley, Slovenia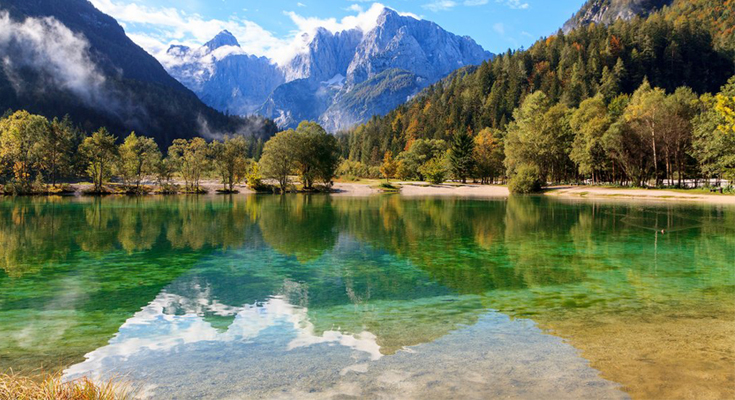 While you are in Slovenia, why don't you visit the Soca River and try something more fun and adventurous with your beloved? It is one of the most fascinating rivers in Slovenia that has clear emerald blue water which is very popular for trying out kayaking and rafting. The river is a pearl and is visited by many water lovers from around the world.
16. Dreamy Santorini, Greece
Santorini is one of the most fascinating and beautiful Greek islands which is the epitome of a couple's getaway. The list is never-ending if one has to define such a place, from its dramatic caldera cliff, colourful beaches, crescent-shaped, and the jaw-dropping sea to watching the most mesmerising sunset.
17. Acropolis, Greece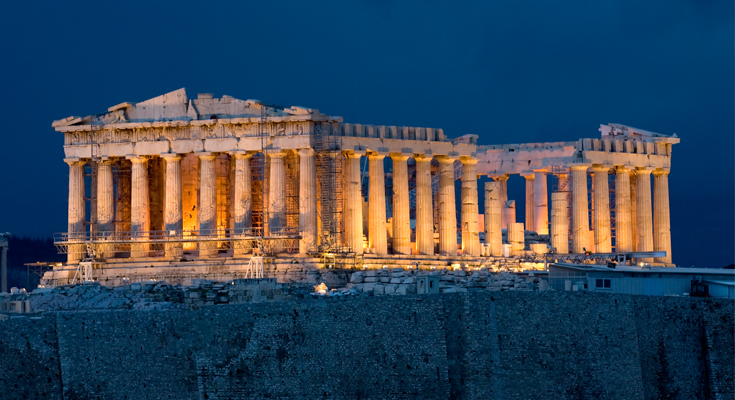 Acropolis is a very famous ancient citadel which is located above the city of Athens. It's a historical landmark which is a masterpiece of architecture combing different styles and pattern of Classical art. Today, the monument portrays the power, splendour and wealth of Athens. As a couple, it's an amazing place to see and ponder your thoughts over the history of this place.
Must Read: Best Tourist Attractions in Balkans