Incredible journeys to Mozambique with DOOK!
No matter your travel style, we have a Mozambique package tailored for you
Mozambique Tour Packages
Explore Mozambique with DOOK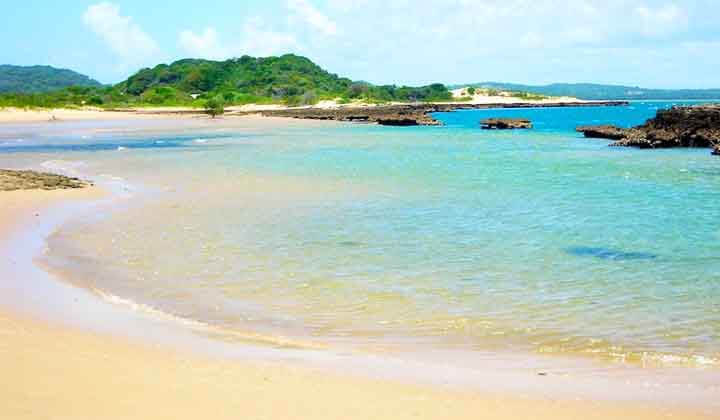 The delightfully off-the-beaten trails of Mozambique

Take out time to explore this African gem. You won't regret a trip booked with us!

Though the travellers have preferred taking the frequently travelled trails in Africa, this overlooked gem of Africa called Mozambique is like the occasional bump in the road and is worth exploring. A couple of steps away from the usual tourist trail, this delightfully off-track country is in South-eastern Africa and is sandwiched in between South Africa and Tanzania.

Slowly but surely, Mozambique has started to make its imprints visible on the tourist map with tourism now finally taking off after years of civil strife, which ended in 1992. Although it is already a developing nation striving to strengthen its tourism game, the country's coastline which is one of the longest in the world has made the travellers add Mozambique to their off-beat travel itineraries. Stunningly unspoilt beaches, whirlwind water sports adventure, well-preserved nature, remarkable coral reefs teeming with schools of colourful fishes, historically rich landscape with cathedrals and colonial architecture - a Mozambique tour truly fulfils every globetrotting need!

While Southern Mozambique's beautiful palm-fringed beaches are surprisingly crowd-free and offer great snorkelling, diving and game fishing opportunities, the country's North is less visited but the highlights like Ilha de Mozambique are worth a look. Also, before it gets hyped as the "place to go", make sure you experience the best and the off-beat in this exotic country. Whether you are diving around the Bazaruto Archipelago, sailing a traditional dhow, fishing or windsurfing in Vilankulo or swimming along with the wild dolphins, the journey to Mozambique will be utterly surprising!

Discovering all these attractions at once is not always easy, but it is surely rewarding. Dook makes sure to include the finest and the extraordinary experiences in your Mozambique Tour Packages so that you can beat the crowds, surrender yourself to its exquisiteness and happily get lost in the middle of nowhere!

Capital: Maputo
Languages: Portuguese plus 10 regional languages. English is generally spoken in hotels and beach lodges
Currency: Mozambique Metical (MTC). US dollars are widely accepted
Driving Side: Left
Best Time to Travel: Between June and September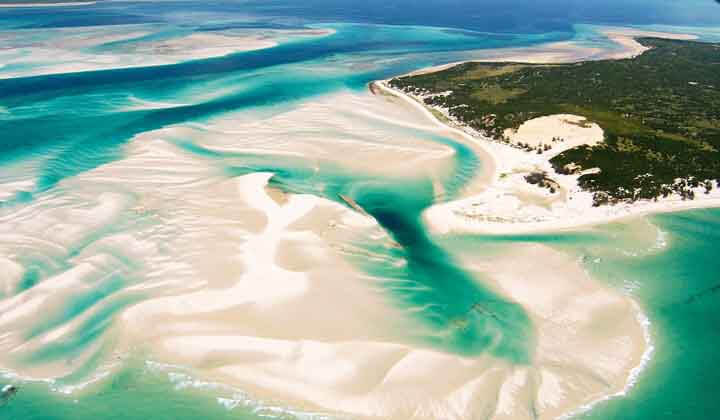 Explore Mozambique

When thinking of a Mozambique sojourn, you can look at it in many ways - either you go on an adventurous holiday filled with impulsive and thrill-seeking activities or you whisk away on a romantic and rejuvenating island getaway with your lover or just do solo travelling on foot, exploring the cuisines and cultures of the country. In every way, Mozambique knows how to cater to everyone's needs!

Attractions on the 'wander-list':

1. Maputo: The Mozambican capital with a Portuguese charm

Sitting on the coast of the Indian Ocean, this blossoming capital of Mozambique was founded as a port town by the Portuguese; thanks to the influences of travellers and traders that the city today has made its way up as a lively metropolis. Though it is a worth-exploring gem for the history buffs, there is much more to see and do in this blooming Mozambican capital.

Walk along the appealing streets lined with jacaranda trees or the bustling bazaars, dance to the beats of the live music scene of the city, hit the beautiful beaches or just savour the local delicacies like peri-peri chicken representing the influences from African, Indian and Arabic cultures. Whatever is your reason to visit Maputo, the city leaves you wonderstruck with its mix of energetic vibes and colonial splendour.

2. Bazaruto Archipelago: Medley of sun, sand, sea and swinging hammocks

Perched close to the Mozambique coast, the stunning Bazaruto Archipelago is nothing less than a natural patchwork of various islands that are too incredible to ignore! The Archipelago consists of five main islands wired on the turquoise waters of the Indian Ocean. These include Bazaruto, Benguerra Island, Magaruque Island, Bangue Island and Santa Carolina (Paradise) Island. All of these envelop the protected Bazaruto National Park and the entire Bazaruto Archipelago is home to a variety of flora and fauna that have prospered amidst seclusion and a small human population.

Visitors exploring these islands will find huge dune-fringed beaches, turquoise waters abounding in schools of fishes, vast forests and savannah, swaying palms and hammocks, inland lakes and wetlands. These islands, especially Bazaruto and Benguerra, are ideal for those seeking absolute peace and need the 'me time'. Needless to say, the diving and snorkelling in the Bazaruto Marine National Park is also superb and sought after by many travellers as the marine life here is incredibly diverse. Also, catering to your relaxation needs, there are many resorts and high-end hotels that sit above the white sands and offer a perfect medley of sunny decks, powdered beaches and all the accommodation necessities wrapped into the much-needed seclusion.

Whether for the wonders of the beaches or the safari sightings on land, customised Mozambique Tour Packages should include a visit to the Bazaruto Archipelago. Contact your Dook travel consultant to start planning today.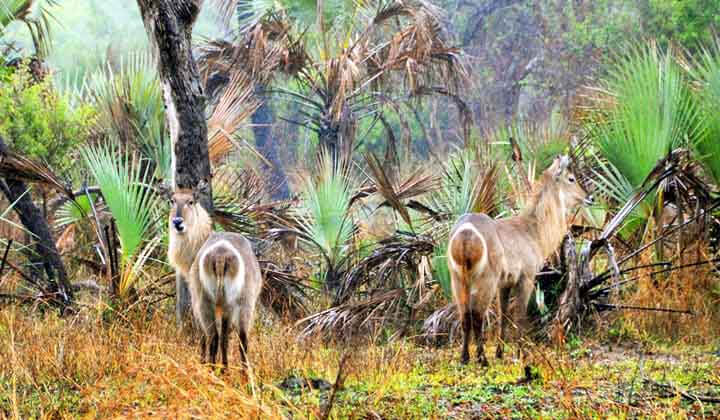 3. Pemba: The idyllic paradise for divers

Pemba is a port town located on the south side of the world's third-largest natural bay and is also commonly known as a gateway to the Quirimbas Archipelago. It is renowned for its gorgeous colonial architecture taking up influences from the Portuguese but what draws in the tourists are the strings of pearly-white African beaches that run along the shoreline nearby along with the incredible Quirimbas National Park situated nearby.

Rightly considered as the Mecca for Scuba Divers, the deep turquoise blue waters of the Pemba Bay and innumerable water sports activities around the area have been magnetising huge crowds over the last few years. This small colonial beach town which was once an unknown destination to the world is well on its way to becoming a prime travel hotspot, especially for passionate divers and water sports fanatics. For an ultimately exclusive Mozambique diving experience, go ahead and explore Pemba before the others do.

4. Gorongosa National Park: Banking on successful conservation chronicles

Positioned on the southern tip of the Great Rift Valley, this scenic treasure called Gorongosa National Park was once a shelter to the largest wildlife populations in Africa that got washed off during the Mozambican Civil War. It was after 1998 when the park reopened and started a rigorous renovation under an ambitious restoration project. This remarkable conservation story continued and a bunch of animal species were reintroduced that dramatically increased the populations of elephants, lions and zebras inhabiting the park.

Visitors in this park area can see the rainforests and spectacular floodplains, streams and rivers and savannah in the park along with inclusive and authentic wildlife, birdlife and community experiences that are nothing less than once in a lifetime moments. A lot of guided tours are also organised so that you can discover Gorongosa's wilderness on foot; it is here where you learn about the botanical wonders, animal signs and tracks, walk along animal paths and become one with nature.

5. Tofo: Where 'life is just a beach'

Well, there are times when you feel no need of hastening to explore the next attraction in your Mozambique holiday package and a place that immediately hits your tired mind needing respite is Tofo. It is interesting to note that this tiny coastal town, despite being the most popular hangout for backpackers in Mozambique, is still quiet and secluded. The incredible relaxing vibes on the beaches that are rumoured to be deserted and that feeling of slowing down and doing nothing; Tofo is indeed that place where life needs a peaceful pause.

Other few factors that draw visitors to Tofo include epic scuba diving, the presence of manta rays, whale sharks, humpback whales (who call this coastline their permanent home), delicious seafood at low prices and the sheer adventure of it all. Just like any other beach paradise, Tofo is another amongst them that will make you fall in love with it, instantly.

Top Bucket List Experiences in Mozambique:

1. When in Mozambique, swimming with Dolphins is a must

Undoubtedly, Mozambique is synonymous with its places that boast plenty of underwater paradises, but Southern Mozambique tops the chart if you are looking to swim along with the friendly Dolphins. You can experience an absolute thrill of this activity in Ponta de Oura where the crystal-clear waters let you interact freely with the wild dolphins and more aquatic residents who love to create a special bond with the humans. You will be accompanied by researchers who have been studying these beloved finned friends for years. They will make you learn more about these playful mammals as you do the water dancing along with them.

2. Visit the impressive UNESCO site of Ilha de Mozambique

A lively place pulled from the edge of destruction, a mix of buildings and chapels where time has virtually stood still, an exciting assortment of cultures living side by side and natural beauty that is as beautiful as the place's seclusion- there's no wonder why the coral island of Ilha de Mozambique is one of the UNESCO World Heritage sites. The place despite being a drop-dead gorgeous attraction still demands more travellers. Its satisfying seclusion sprawling across all its villages, the mesmeric sea and sunset views, smiles of the friendly residents and beautiful old churches are sure to leave you awestruck.

3. Glide silently over water in a traditional Dhow

Before you head home, sailing into the sunset on a traditional dhow boat gives you plenty of time to contemplate the beauty of Mozambican waters and indulge in a rustic sailing experience. Dhow sailing, despite being one of the oldest and most traditional forms of transport in Mozambique, is still widely used today. If you are visiting Vilanculos, you are sure to catch the sights of colourful Dhow sailing in the blue water of the Bazaruto channel while you pass through the most breathtaking remote locations. So if you have an intention to fill your holiday with a bit of sun, sand and sea, a Dhow safari on your bucket list is a must!

4. Unveil the hidden gem- Ibo Island

Positioned precisely on the edge of nowhere but realistically in the Quirimbas Archipelago, Ibo Island is one of the most ancient settlements in Mozambique, yet another lesser-explored African marvel. While the main streets and old forts let you explore the fascinating but very crumbling, colonial architecture, the island life is a hub for those looking for an ideal beach holiday. Slip out of the ancient harbour on an Arab style dhow, staying lavishly at the Ibo Island Lodge, watch the beach open out to serenity as the tides come closer, dive your way into the blue waters or enjoy doing absolutely nothing- at Ibo Island, you will never run out of options.

5. Explore the unexplored wilderness of Niassa Game Reserve

The Niassa Reserve in northern Mozambique is the largest protected area in Mozambique; it's wild, small in size but offers a taste of untouched Africa. Today the reserve is still remote and relatively unexplored but the efforts to pump in the tourism in the area are increasing that aim at promoting the reserve as one of the last true wilderness experiences left in Africa. The terrain is dominated by the Rovuma and Lugenda rivers, where crocodiles and hippos abound and the stunning Macula and Jao mountains rise imperiously from the surrounding bushes. The pristine wilderness here is hard to miss as the area teems with rare species like Johnstons Impala, hartebeest, eland, Boehm's zebra and Niassa wildebeest.

Beat the common touristy trail and experience the lesser-seen in Mozambique with Dook!

A wealthy mix of colonial splendour, coasts adorned with pleasant beaches, swaying palms and hammocks, plenty of water sport opportunities, seafood packed with sizzle and spice, rustic dhows and a fascinating cultural mix— picture these and you will know why a Mozambique tour is the much needed, away from the usual respite! For an offbeat journey that lasts as a forever memory, book our experience-rich Mozambique Holiday Packages.