5 Natural Wonders of Ukraine You Must See
Every country on the planet has something which is its very much own. This exclusive thing about the place makes the place worth knowing and most importantly visiting. It can be natural grandeur, man made special monuments, food or simply the overwhelming and welcoming people. The place is known for that one thing or combination of two or more. You want to explore every bit of the place when you are there. If the place has natural beauty then it automatically invites and excites visitors. Every moment that you live in the place is your takeaway of your journey. Ukraine is one such country on the planet gifted by nature. Ukraine is geographically situated in Eastern Europe bordering the Black Sea, between Poland and Russia. A destination on the crossroad between Central and Asian Europe, Ukraine is famous for skiing, hiking, fishing and hunting. Loaded with mountain ranges, Ukraine sees fair amount of visitors despite having a fall in numbers of visitors in last two years. Let us see 5 Natural Attractions in Ukraine that you must see on your Ukraine Tour Package.
1. Carpathian Landscape
Located in the western Ukraine on the territories of Lviv, Ivano-Frankivsk, Zakarpattia and Chernovtsy oblasts, Carpathians is supremely beautiful and the landscape must not be missed when one is on a Ukraine trip. When the first ray of the sun falls on Carpathian range the landscape is a must capture not only in your eyes but in your camera too. The Carpathian Mountain in total is a mountain range in arc form, 1500 KM long which spreads across Central and Eastern Europe. The height of the mountain goes up to 2000 m along the main ridge. With this length Carpathians is the second longest mountain range in Europe.  Carpathian is even more attractive is because the landscape is a wonderful mix of nature, forests, meadows, shepherds and humans at one place. Then to add to this wonderful mix Carpathian has beauty of Alpine meadows, rough rivers, mountain lakes, beautiful climate and historical monuments which attracts travelers towards it. Travelers with core virtue of adventure love to come here and they come in huge numbers. The peaks of Carpathian in Ukraine are not harsh which makes hiking easy.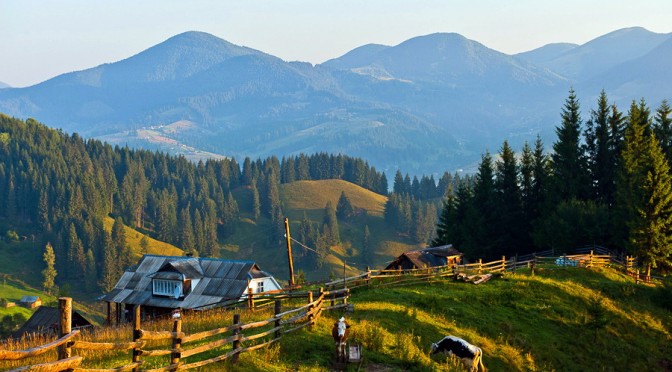 2. Nesamovyte Lake
Nesamovyte is also called Cirque Lake. Why, because it is situated in an amphitheater like large cirque which is formed at the head of a valley glacier. The lake is 88 meter long and 45 meter wide with area of around 3000 square meter. Nesamovyte Lake is a sky high kind of lake. Nesamovyte with height of 1700 m is quite interesting place. At the banks of the lake you will find trees and subalpine herbs. Lake is around 1.5 m deep and water also comes from rain and snow. This lake has huge significance among Hutsuls (an ethno cultural group of Ukrainians living in Carpathian Mountains for centuries) and locals for whom the lake is a sacred place. At the height of 1700 m then hiking has to be one of the main activity to do here as well.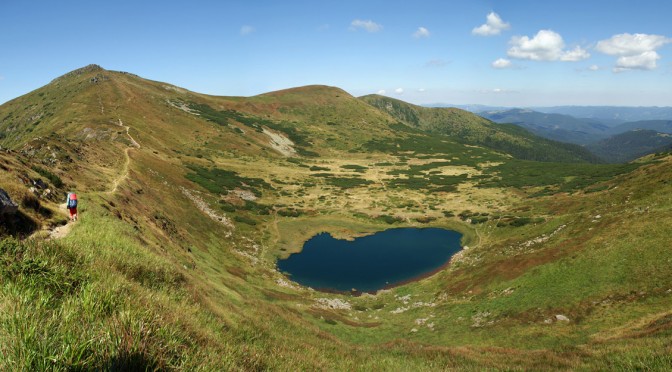 3. Dragobrat Ski Resort
Dragobrat is the highest Skiing resort in Ukraine as of now. Situated at the height of 1300 m that goes up to 1800 m Dragobrat offers the most spectacular view from the top of the highest mountain Hoverla in Ukraine. The resort gets snow up to 5 m high and is good enough for skiing from November to May. Sometimes the snow cover up to height as 5 m is not suitable for beginners in skiing. But during other times of the year Dragobrat is for everyone to enjoy skiing. Dragobrat Ski Resort is well known place among the tourists. Dragobrat offers skiing options on pistes or off site place. During the spring time the early spring flowers turns the resort into a beautiful view mountain ski resort. Adventure increases because both chair lifts and rotating lifts are available here. Dragobrat has 5 lifts and there are 20 tracks with different difficulty level for Skiers and ski equipment are easily available on rent.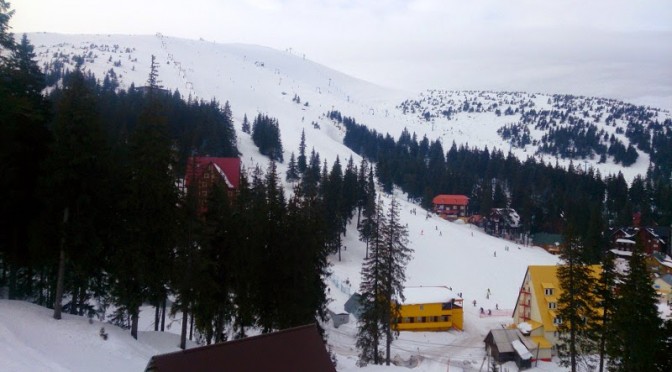 4. Danube Delta Biosphere Reserve
Most part of the Danube delta is in Romania while its northern part on the left bank of the Chilia arm is situated in Odessa Oblast Ukraine. Danube delta is a great host to hundreds of species of birds and fishes in its numerous lakes and marshes. So travelers can spend few days here to explore the passages of the delta along with best and highest concentration of bird colonies in all of Europe. You must consider exploring Danube delta before or when you are on Ukraine Tour Package. Danube delta is 2200 miles of rivers, canals, marshes, lakes, and reed islands. In nutshell Danube delta is a paradise for wildlife enthusiast and more so for bird watchers.
5. Sofiyivka Park
Sofiyivka is an Arboretum. An Arboretum in a sense is a collection of trees only.  Sofiyivka Park is an Arboretum and scientific researching institute of the National Academy of Sciences of Ukraine. Sofiyivka Park can also be termed as museum of nature because everything in the park is enchanting beauty. You need some time and attention to have a look at them and appreciate it beyond your initial pleasant surprised feelings. Today Sofiyivka Park is a popular recreational spot and is visited by as many as 5, 00,000 visitors every year. Sofiyivka Park is located in northern part of Uman city, Cherkasy Oblast near Kamianka River in Central Ukraine. Over 2000 types of trees and brush are here. They are both locals and exotic. Some of them are taxodium, Weymouth pine, tulip tree, platanus and more of them. Today Sfiyivka Park is among top Ukrainian's sight which is quite interesting and beautiful. Here you can relax and enjoy with your family and the park is absolute delight for kids.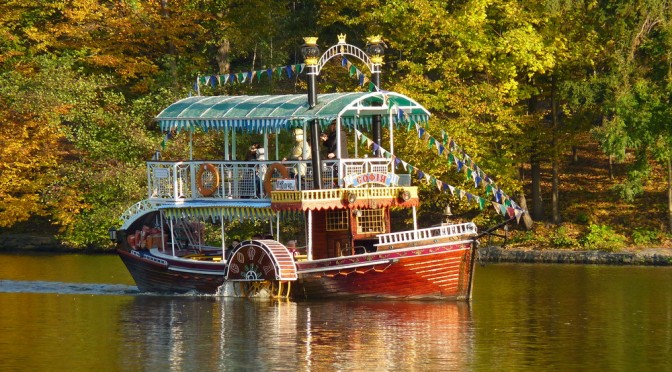 You should visit one, two or all of these
5 Natural Places in Ukraine
on your
Ukraine Package.