Nesamovyte Lake - Ukraine
In this article we will explore a lake, a type of glacial lake. But before we go about this lake, isn't it good to know what a glacial lake? Yes, it is. A Glacial lake is a lake which has its origin in a melted glacier. A glacial lake is formed when a glacier erodes the land and then melts filling that hole it has created. So the lake that we will talk about is also a type of glacial lake and its name is Nesamovyte lake and this lake is in beautiful European country Ukraine. Nesamovyte lake is located in the north eastern slopes of Turkul mountain at the height of above 1700 meters. Nesamovyte is also called cirque lake. Why cirque lake? Because it is situated in an amphitheatre like large cirque which is formed at the head of a valley glacier. The lake is 88 meter long and 45 meter wide with area of around 3000 square meter. Let us explore this interesting lake called Nesamovyte Lake in Ukraine a little more.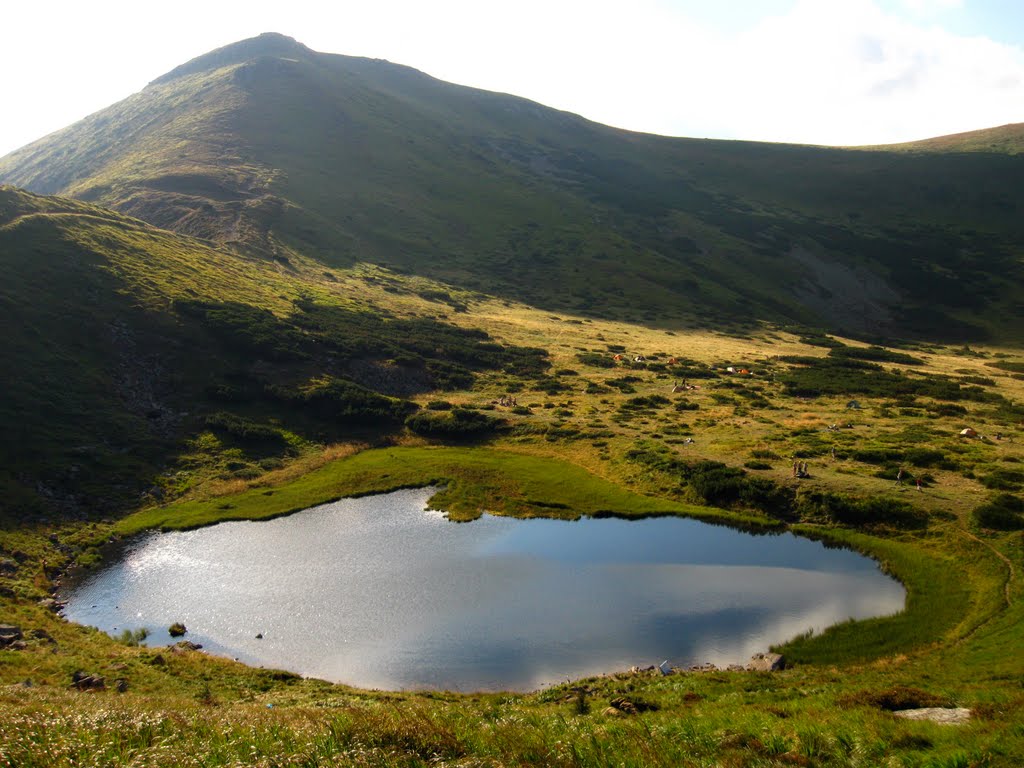 Nesamovyte Lake is a sky high kind of lake but it is not alone in the but in fact Carpathians mountain has many such sky high lakes. All of these sits at heights between 1400 m to 1800 m. So Nesamovyte with height of 1700 m is quite interesting place. What can you find around the lake? Well at the banks of the lake you will find trees and subalpine herbs. Lake is around 1.5 m deep and water also comes from rain and snow. This lake has huge significance among Hutsuls (an ethno cultural group of Ukrainians living in Carpathian mountains for centuries) and locals for whom the lake is a sacred place. They have a believe that those who committed suicide or killed somebody, their souls come to the Nesamovyte lakes. They say that if the water of the lake is disturbed it brings thunderstorm and hail which is caused by these sinner souls. To substantiate this It happens often here when even during a good sunny summer day weather changes suddenly in a short span of 15-30 minutes. And this is called as "Sharga" by Hutsuls which they believe is caused by these souls because they got disturbed. One can see thunderstorm with cold rain and lightening. There are these stories attached in different forms and Hustles believe in lot of do's and don'ts here. You will be delighted to explore these cultural ideas. If you love to sit around the lake you can do that to enjoy but you should avoid spending the night here because shores are not so hospitable to the tourists at night especially at such heights. The reason is simple, temperature drops here at night which you would not find comfortable and bonfire is not allowed for environmental reasons. But you can always choose to stay in the vicinity of the lake.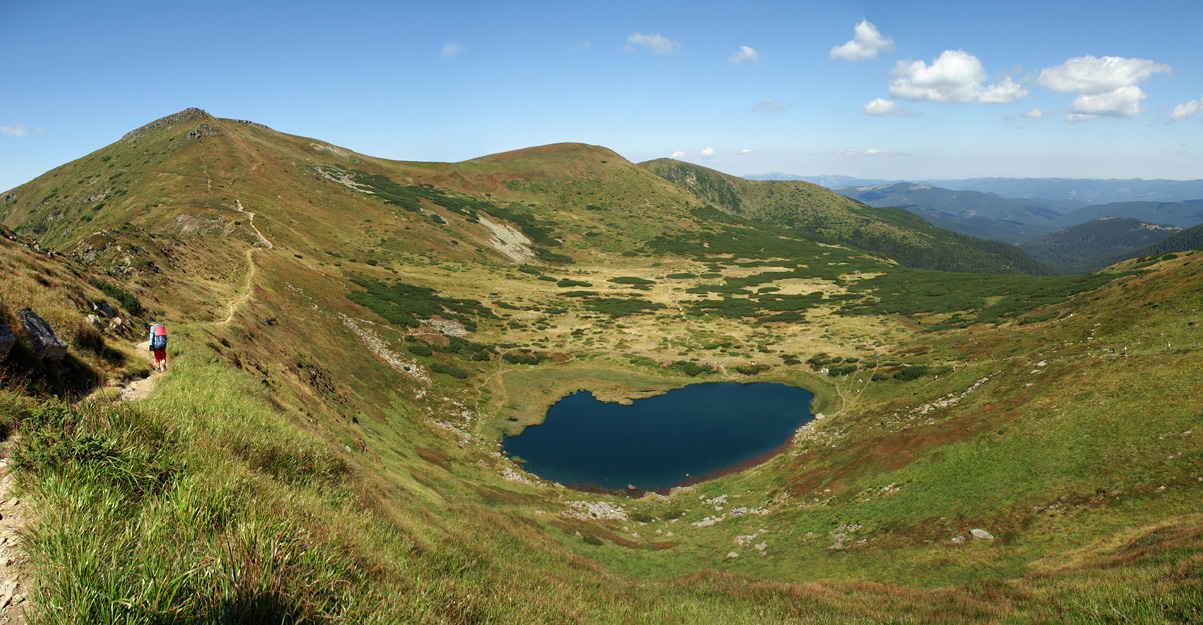 When the lake is at the height of 1700 m then hiking has to be one of the main activity to do here. Well while hiking you don't just get to see Nesamovyte lake but you get to see highlands of chornohora which is the highest and the most popular mountain range in Carpathians in Ukraine also along with Prutski waterfalls. The lake Nesamovyte is fairly small but is nothing short of panorama from its shores. Another good thing about this lake is that the contour of Lake Nesamovyte resembles that of Antarctica. So if you are fascinated by the stories attached to the Nesamovyte lake, its depth, its water, its shore, its surroundings or just by Carpathians mountain then Nesamovyte lake should be on chart of 'See the places in Ukraine' list.