Sofiyivka is an Arboretum. An Arboretum in a sense is a collection of trees only. Today though, Arboretum is called a botanical garden which contains living collection of woody plants which are also used for scientific study. There is this Sofiyivka Park in Ukraine. So Sofiyivka Park is an Arboretum and scientific researching institute of the National Academy of Sciences of Ukraine. Sofiyivka Park can also be termed as museum of nature because everything in the park is enchanting beauty. You need some time and attention to have a look at them and appreciate it beyond your initial pleasant surprised feelings. Today Sofiyivka Park is a popular recreational spot and is visited by as many as 5, 00,000 visitors every year. So, on your Ukraine tour you must see Sofiyivka Park. Let us know more about Sofiyivka Park in Ukraine.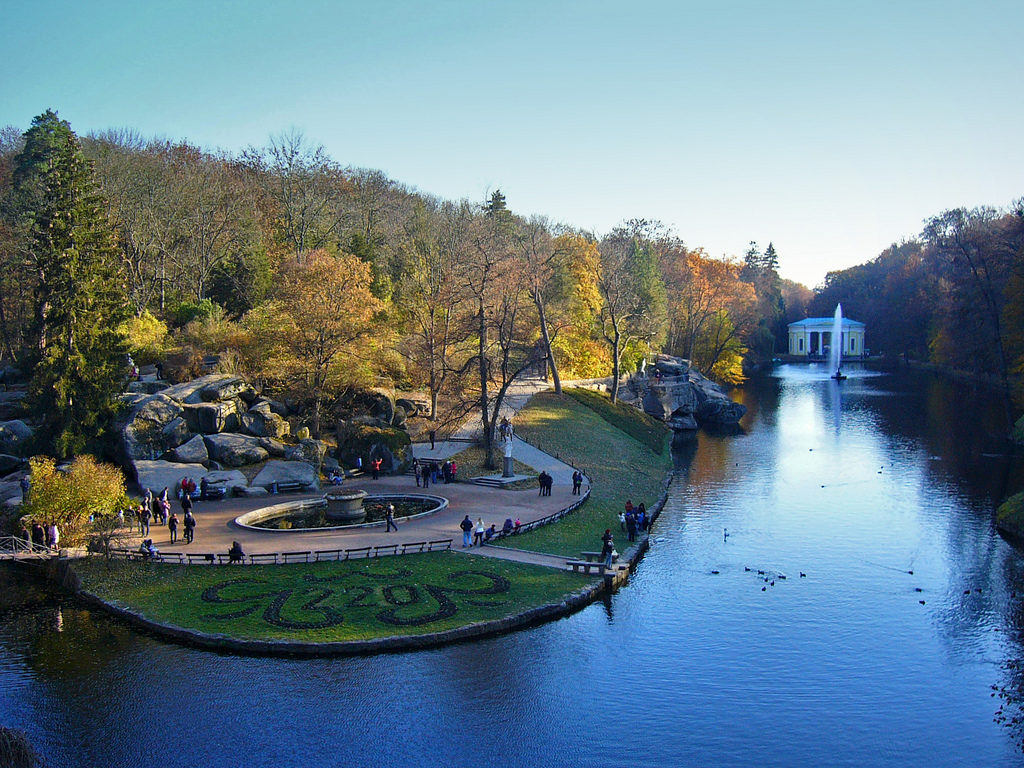 There are some beautiful garden designs in the world. Sofiyivka is one of those scenic landmarks and is world class gardening design which was founded in 1796 and was built in 1802. Sofiyivka Park is located in northern part of Uman city, Cherkasy Oblast near Kamianka River in Central Ukraine. When the park was built the city of Uman was a part of the Russian empire. The park was built by then owner of the city of Uman Count Stanislaw Szczesny Potocki, a Polish noble and he had gifted this park to his wife Sofia on her birthday. The park is named after the wife of Stanislaw's wife Sofia. Over 2000 types of trees and brush are here. They are both locals and exotic. Some of them are taxodium, Weymouth pine, tulip tree, platanus and more of them. Today Sofiyivka Park is among Top Ukrainian's Sight which is quite interesting and beautiful. Here you can relax and enjoy with your family and the park is absolute delight for kids.
What is the specialty of the park? Well the Sofiyivka park starts with main entrance on Sadova street. At the entrance itself there are towers which were built in 1850-1852. Near the entrance you will see tourist service center which is now called The House of Science Art. Sofiyivka Park is decorated by rocks, grottoes, pavilions, gazeboes and sculptures. There is pond and different types of woods are connected with ponds, rocks, and architectural structures. Together they make spectacular views and perspectives. The park is quite famous for presentation of illustration to different parts of the Homeric poems "The Iliad" and "Odyssey". For your knowledge you can note that Homer is the name ascribed by the ancient Greeks to the semi legendary author of the Iliad and Odyssey. These are two epic poems which are central work of Greek culture. So in the park you can see different parts of Homeric "Odyssey" materialized in concrete objects. Sofiyivka is divided into Central, Eastern, Western, Southern and Northern zones. So, on all the parts you can see different historical buildings, statues and gottoes created by special nature objects. They offer absolute harmony to the visitors.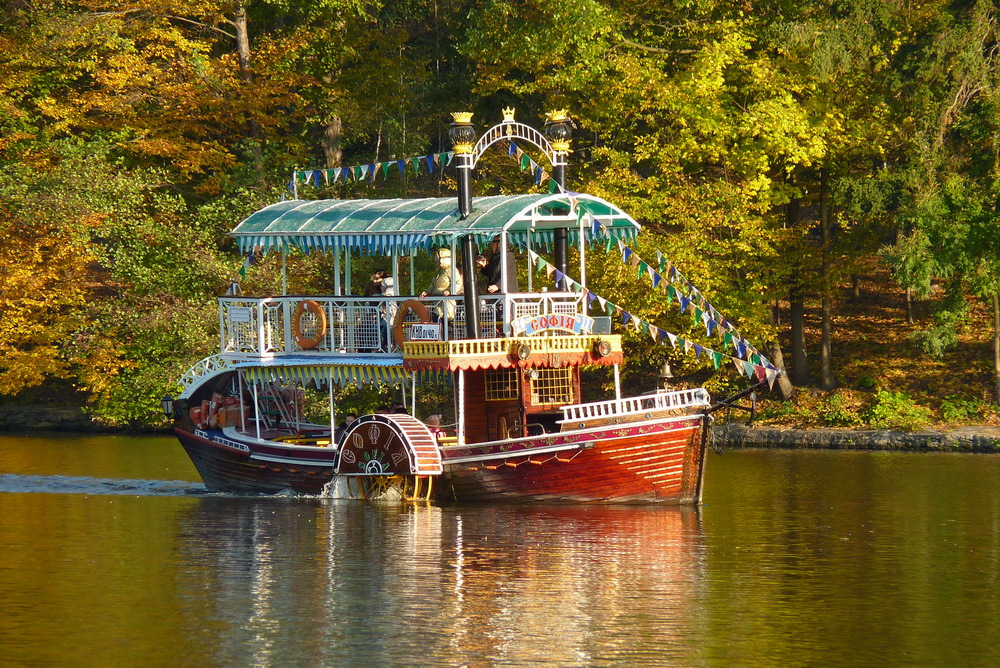 For you not just scenic beauty and architectural brilliance is there but you can enjoy some activities in the park as well. In Sofiyivka in Uman City you get guided tours and along with that you can enjoy swimming in ferry, you can enjoy Gondola Boat, you can ride on the Underground river Acheron, you can also ride on horseback or in the crew and to make things more exciting you can get pictured in clothes which were in fashion in XIX century. So it is right to say that Sofiyivka Park is a complete package for a visitor. The size of the park is big and you should spend enough time to go through each elements of the park which are not just over 2000 different kinds of trees but many other things like ponds, rocks, buildings, sculptures and so on. Next time you take Ukraine Travel package keep Sofiyivka Park in your list and go there to have some relaxed and wonderful time.