Talking about beautiful mountains and landscapes, there is no dearth of them on planet earth. Still there are few which capture your eye balls beyond imagination. Mountains offer adventure and peace both. Travelers always find mountain range the most exiting part of a travel destination. When we say travel destinations, Ukraine is one country which has plenty of natural beauty with beautiful mountain range to offer to visitors. If you are taking a Ukraine tour then think of Ukrainian Carpathian Mountains. Located in the western Ukraine on the territories of Lviv, Ivano-Frankivsk, Zakarpattia and Chernovtsy oblasts, Carpathians is supremely beautiful and the landscape must not be missed when one is on a Ukraine trip. Let us see the beauty of Carpathians landscapes in words.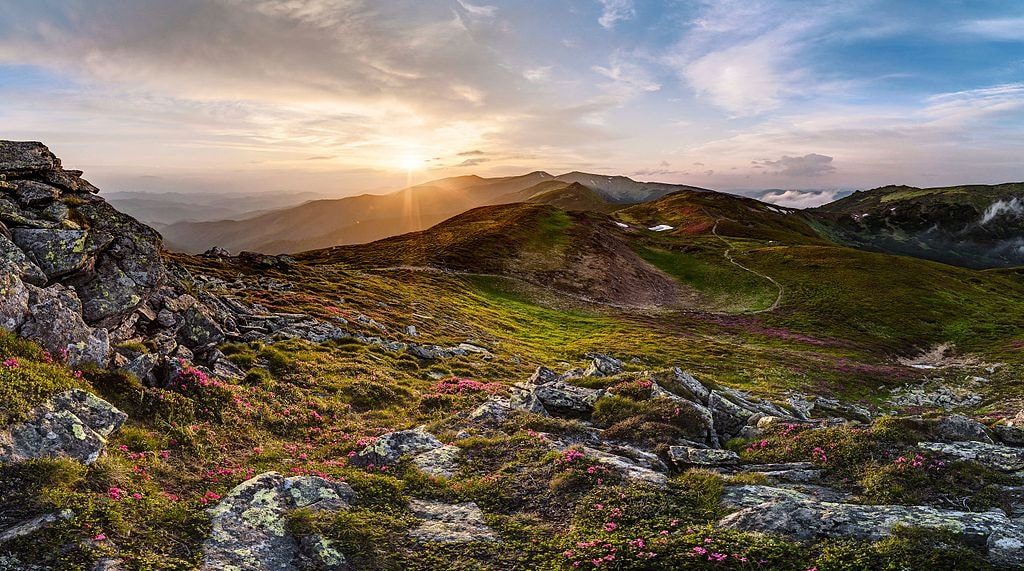 When the first ray of the sun falls on Carpathian range the landscape is a must capture not only in your eyes but in your camera too. The Carpathian Mountain in total is a mountain range in arc form, 1500 KM long which spreads across Central and Eastern Europe. The height of the mountain goes up to 2000 m along the main ridge. With this length Carpathians is the second longest mountain range in Europe. So Carpathian is mountain range and has forest area as well. They provide habitat of largest population of brown bears, wolves, chamois, lynxes and other wild life animals. Carpathian is popularly famous as Green pearl of Ukraine and is one of the most popular tourist destinations in Ukraine. Why Carpathian is even more attractive is because the landscape is a wonderful mix of nature, forests, meadows, shepherds and humans at one place. Then to add to this wonderful mix Carpathian has beauty of Alpine meadows, rough rivers, mountain lakes, beautiful climate and historical monuments which attracts travelers towards it. Travelers with core virtue of adventure love to come here and they come in huge numbers. The peaks of Carpathian in Ukraine are not harsh which makes hiking easy.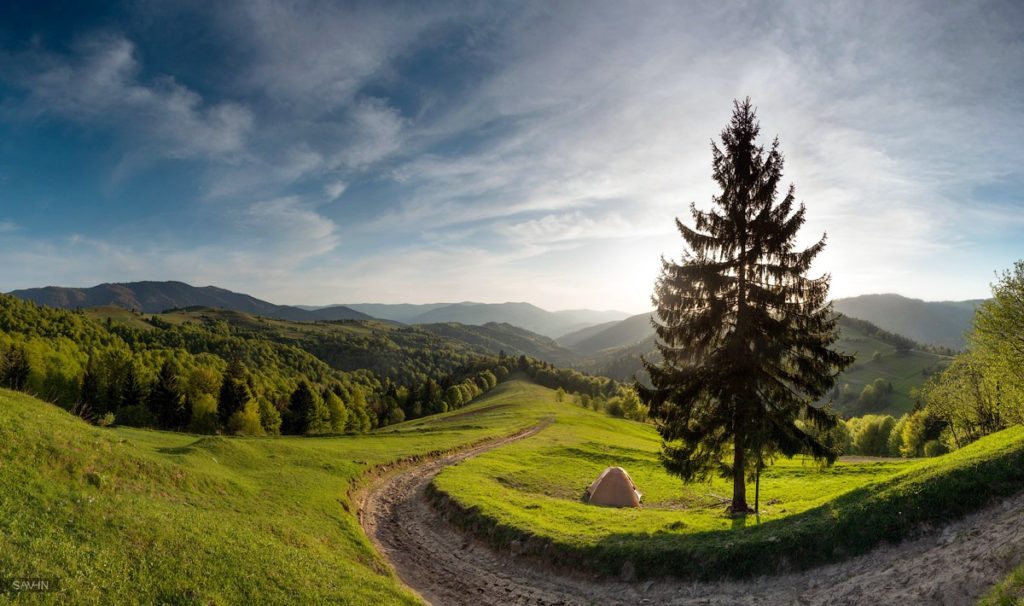 As you noted that Carpathian is wonderful mix of forests, rivers, lakes, towns and villages so these combined together enriches the culture here. Then there comes the activity part for travelers delight. One can walk, ride, and climb mountain, hiking and do much more here in the landscapes of Carpathian range. As the peaks here are gentle so riding and even cycling is popular here. Summer is the best time to make your holiday trip to Carpathian landscapes. You will find campsites along the hiking route and there are wonderful resorts also in all seasons. Winter is wonderful time for skiing here. The air is clean, mineral springs and new ski resorts they all are making wonderful infrastructure for future tourism in Ukraine. Cycling here is fun activity. You will get both paved and unpaved paths here. So cycling from one point to another is easy in the landscapes. Carpathian has mysterious elements also. There are many caves. Some don't require anything special to go into while other require and are open only for experienced speleologists. So after all the beautiful thing about Carpathian landscapes you would be delighted to know that getting to the Carpathian is easy with a car and route map. Taxis are also available at cheaper rates for you to travel to Carpathian. Trains are also there from several parts of Ukraine that would take you to the Carpathians.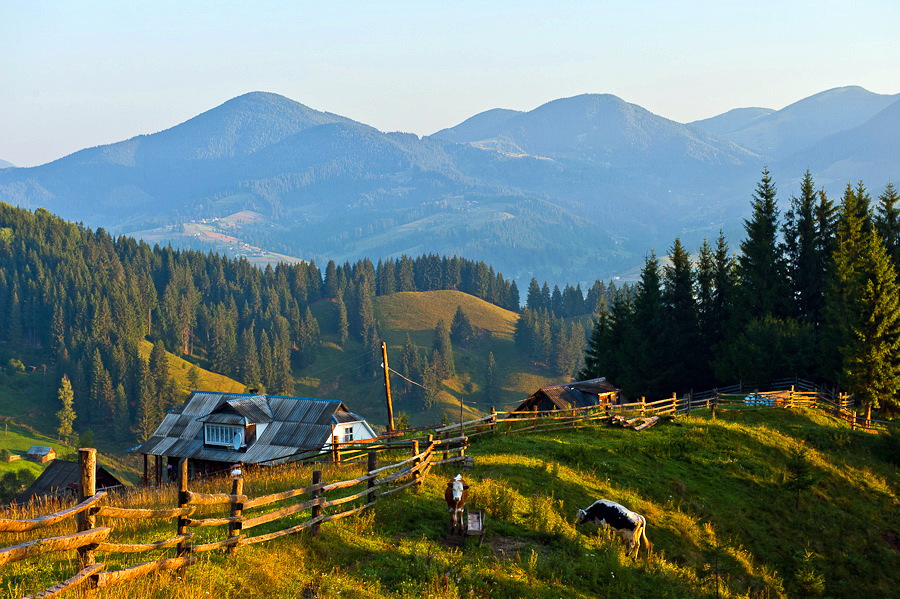 Go to Ukraine's Carpathian mountain range to make your holiday a great one. Ukraine is a beautiful country and Carpathian will leave a lasting impression upon you. Trains go to Ivano-Frankivsk, Kolomyia, and Chernivtsi from Central and Eastern cities of Ukraine. From there you can take taxis to go to different points of Carpathian Mountain. There is a overnight bus from Kyiv to Yaremcha that goes through Kolomyia. Here you can drop and go to Carpathian mountain. So next time you are going to plan a Ukraine travel package then do go to Carpathian mountain landscapes.
Explore Ukraine Tour Packages with
Dook International
, check our Ukraine holiday packages as below –
Kyiv 4 Nights and 5 Days