5 Natural Wonders in Russia You Must See
Russia is one of the biggest and oldest countries on the planet. It is so vivid that probably as a traveler you can explore everything you wish to in Russia alone. It is gifted with nature's paradise also. There are many natural beauties in Russia which you should explore on your Russia Tour Package. Here are 5 of them for you.
1. Mount Elbrus
Mount Elbrus is the highest mountain in Russia and in Europe and 10th most prominent peak in the world. Nearing the border with Georgia Elbrus is a part of Caucasus in Southern part of Russia. Mount Elbrus is dormant volcano, two summits west and east, both volcanic domes.West Summit is slightly higher than the east. West summit height is 5642 m and east summit height is 5621 m. You would be happy to know that though Elbrus is one of the highest mountains in the world but it is easy to climb. Standard path leading to Elbrus is long and strenuous still easy to climb, probably the easiest among seven summits in the world. The fact that Elbrus is easily accessible with its gentle slopes attracts a lot of tourist climbers every year. People reached the west peak of Elbrus for the first time in 1874 and the east peak in 1829. Since then many have climbed the peaks. Today one who wants to ascend to the peaks can take a cable car and chairlift up to 12500 feet and from there one can take the standard route up to the summit.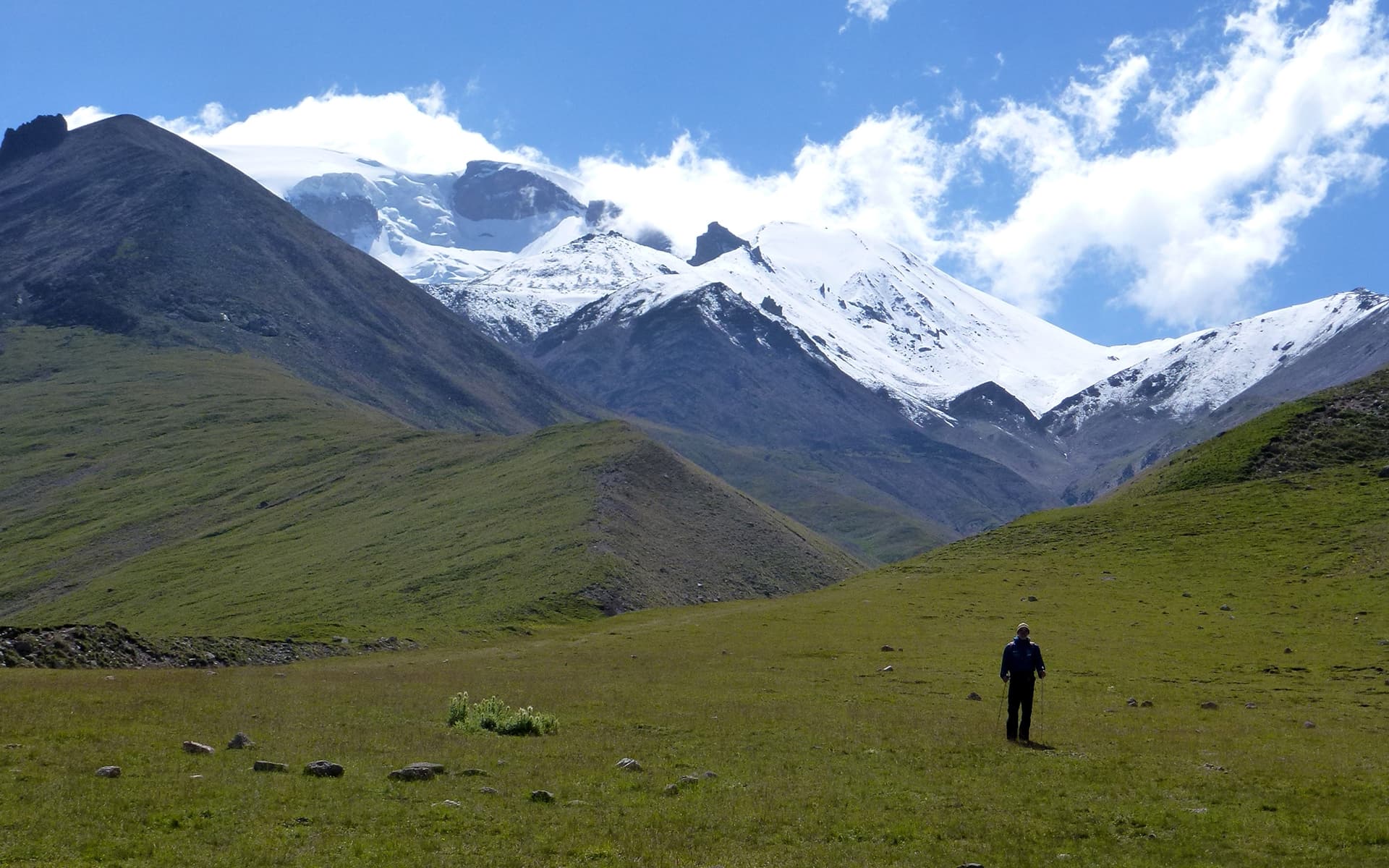 2. Kamchatka Peninsula
Kamchatka is 900 miles long and it is closer to Alaska than it is to Moscow. On the eastern tip of Russia, between the Pacific Ocean to the east and sea of Okhotsk to the west, Kamchatka has over 150 volcanoes and 29 out of them are active ones on peninsula. Kamchatka has group of 19 volcanoes known as Volcanoes of Kamchatka which is UNESCO world heritage site. Kamchatka remains snow covered from October to late May. With the presence of both Volcanoes and ice, Kamchatka is also known as "land of fire and ice". Kamchatka has largely been less explored by humans and is a remote paradise in Russia. The reason why Kamchatka is less explored is because this is not easy place to reach to. Kamchatka is highly attractive because it has many volcanoes, geysers, hot springs and even a lake of acid. Kamchatka is famous for its diverse and abundant wilderness too. Brown bears are in plenty here, almost 10 bears per square KM. There are also 100,000 lakes and rivers, all bursting with fish.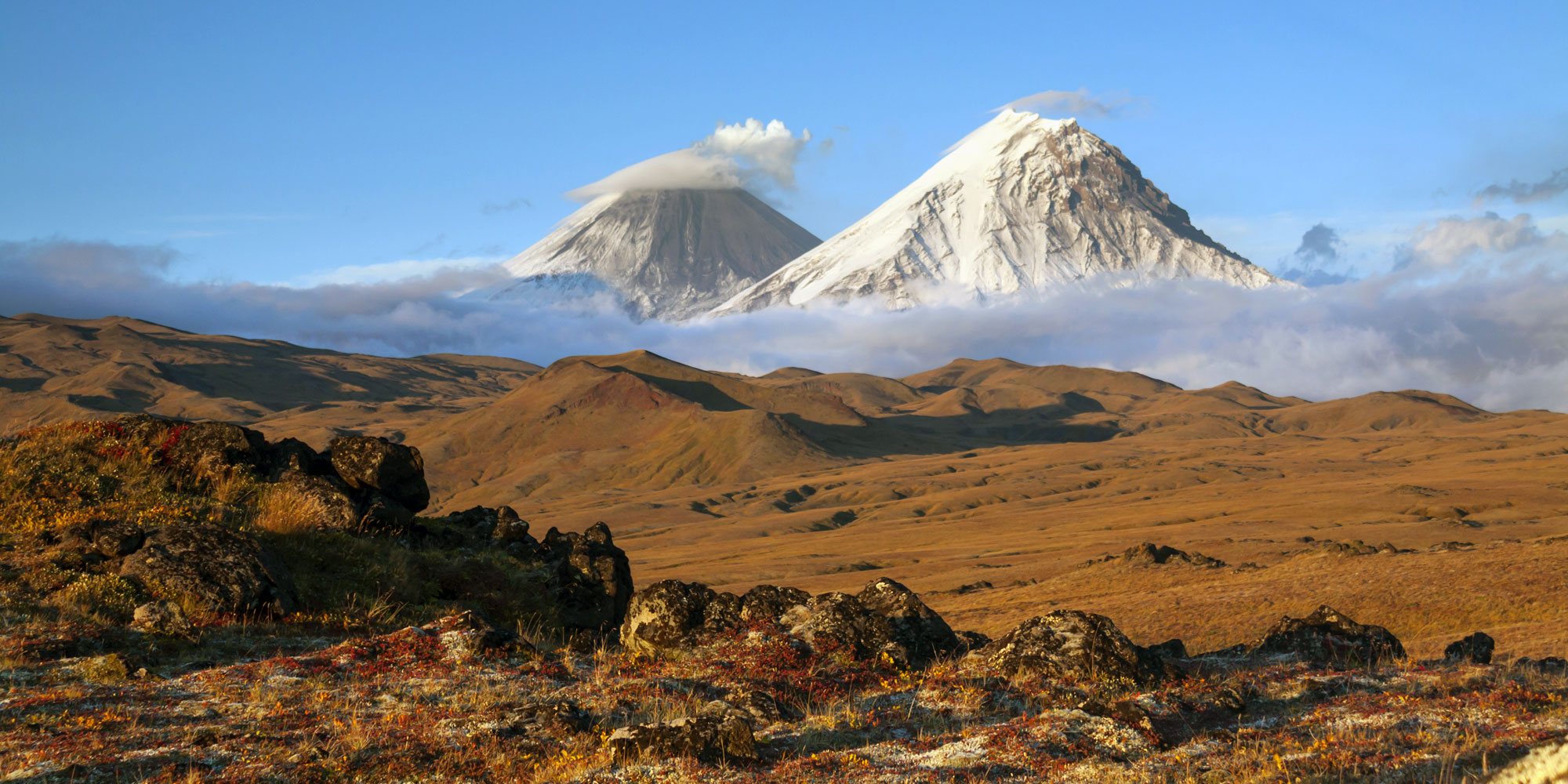 3. Valley of Geysers
Valley of Geysers in Russia is a Geyser field on Kamchatka Peninsula and it has second largest concentration of Geysers in the world. There are approximately 90 Geysers. It is situated in the Russian far east on Kamchatka region mainly on the left bank of quite deepening Geysernaya River. This place is wonderful but difficult to reach. Besides helicopters no other feasible means of travel are available. The place was discovered only less than 100 years ago. In fact it was discovered in 1941 by local scientist Tatyana Ustinova. But it took even some more years to explore the place. From the 1980s the area was promoted among locals as one of the tourists place in Kamchatka. For the foreigner tourist entry into valley started from 1991. Though the place is unique and beautiful it is notable that it cannot accommodate millions of tourists because it is a tough terrain. However those who get the chance to visit the place are lucky ones.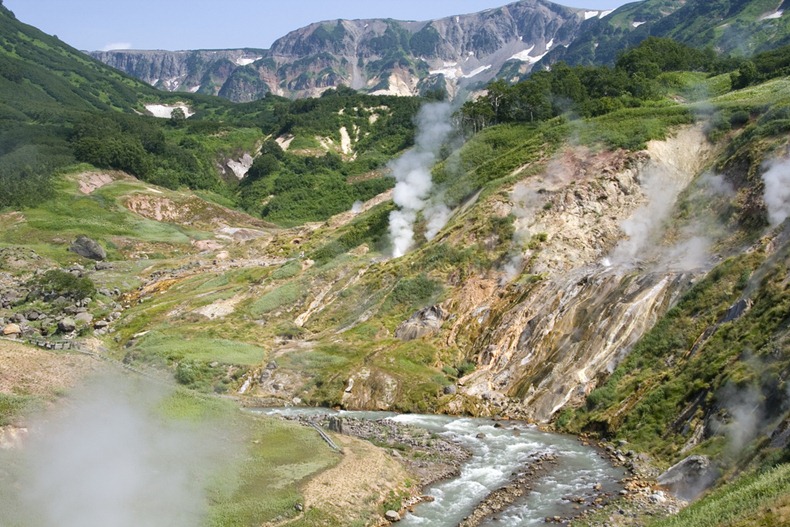 4. Solovetsky Island
Solovetsky, an archipelago is located in the Onega Bay of the White Sea Russia. Solovetsky's identity as an administrative division is as Solovetsky district of Arkhangelsk Oblast, Russia. Solovetsky is a group of Islands and majority of the population of all islands live in Solovetsky which is estimated at 861 inhabitants as of the 2010 census. So how many islands together form Solovetsky? There are 6 in fact and so total area together they cover is 347 square KM. These six islands namely are Bolshoy solovetsky islands, Anzersky islands, Bolshaya Mukasalma, Malaya Mukasalma, Bolshoy Zayatsky and Maly Zayatsky. When visiting the islands you can expect for legendary monasteries and fortress. Some of the famous and main sights to visit here are Solovetsky fortress and cathedrals, Sekirnaya Hill, the Church of Ascension, Commemoration Cross, Belugas Cape, Solovetsky Canals, Solovki Botanical Garden, Negotiation Stone, Zayatsky Islands, Muksalma Island and Muksalma Dam and Solovetsky Gulag history museum.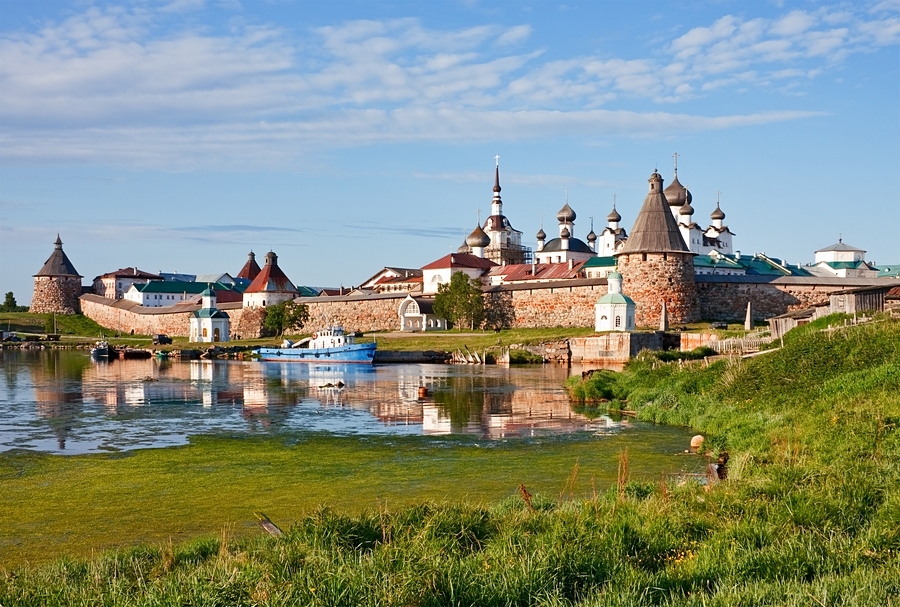 5. Kizhi Island
Lake Onega is a picturesque place in Russia and Kizhi Island is situated near the Onega lake in the republic of Karelia, Russia. Kizhi since early times used to be stopover place for travelers. Kizhi pogost which is a major attraction of this island today is actually two churches and a bell tower that were built in 18th century.  Today Kizhi Pogost lives on as one of the largest open air museum in Russia. Today Pogost along with other wooden buildings from the region are divided in 3 special sectors North Karelia, Karelia and Pudozhsky. Other highlights of Kizhi are 22 domes Transfiguration church, church of Resurrection of Lazarus, Chapels of Archangel Mikhail, of the Assumption of Virgin Mary, of the Divine Savior.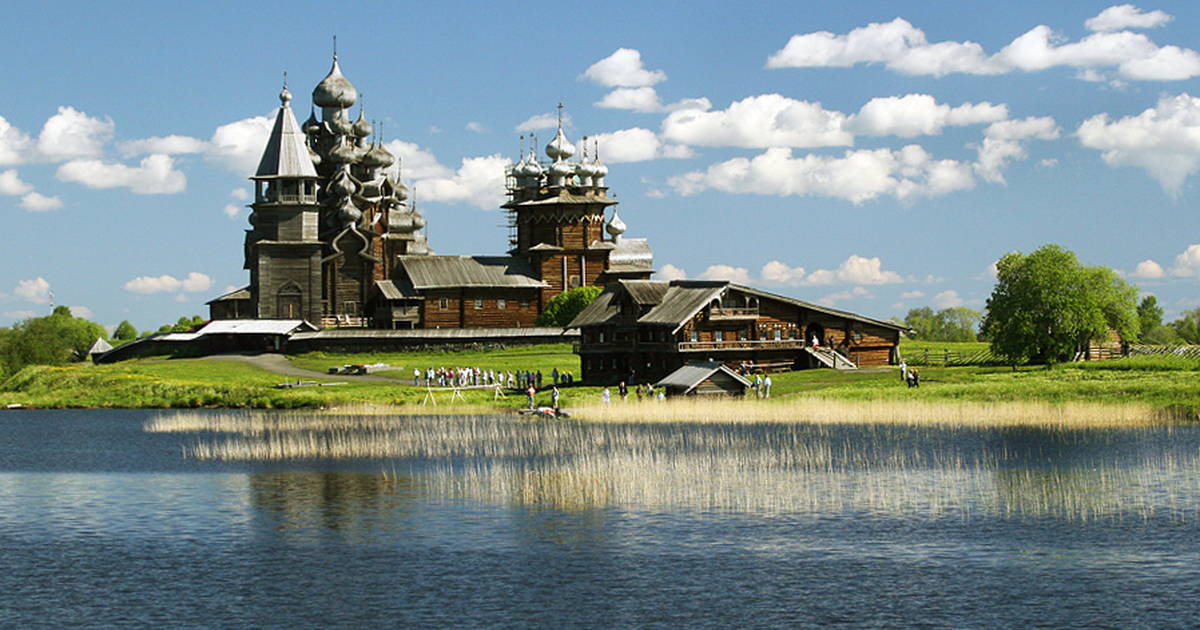 These are 5 popular and beautiful places in Russia which you must visit on your Russia Holiday Package or Russia Tour Packages from India.